Became proud parents to 1 handsome boy and 2 beautiful girls
born on October 6th 2020. These kittens are pre-reserved and will be adopted by people already on our waiting list. If you would like to join our waiting list, please contact us with your email address and we will send our kitten questionnaire off to you.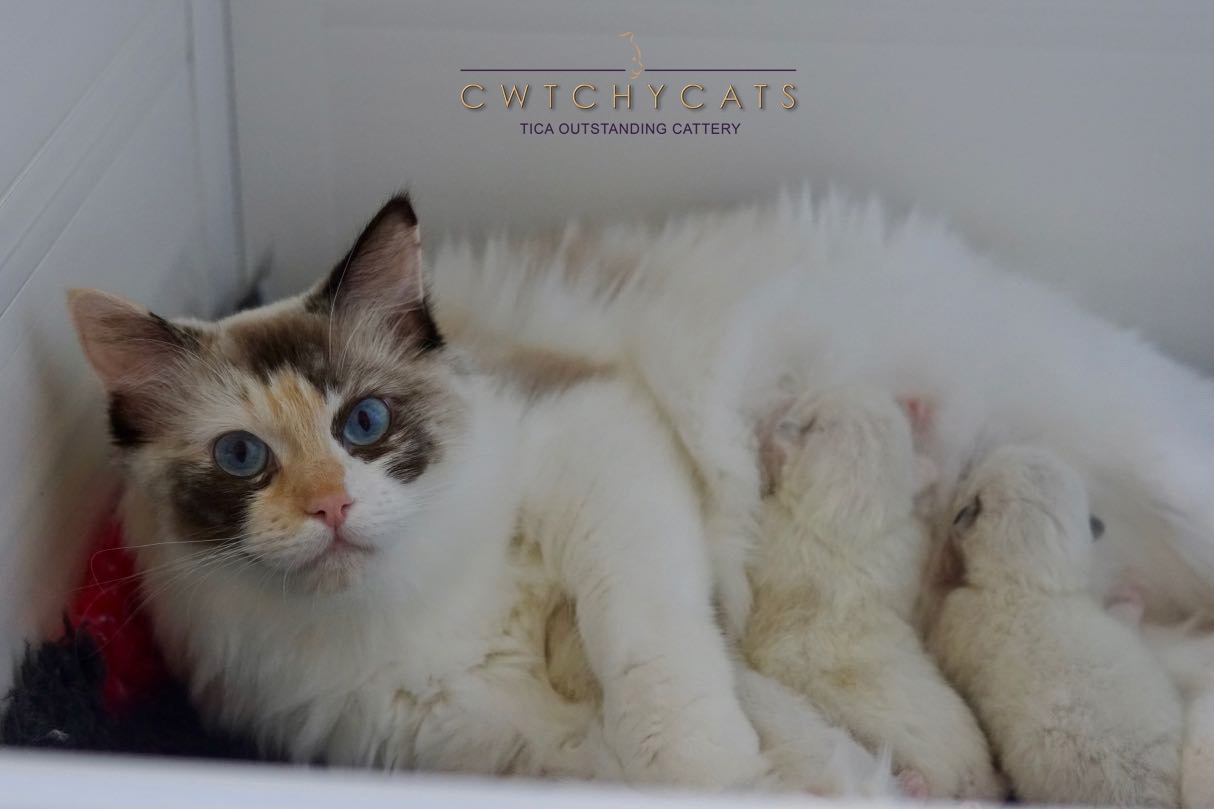 Addie & Kittens - 1 Week Old


We are very proud to introduce Addie & Enzos' litter!
Addie delivered very easily, without fuss and is so far, being a wonderful mother. She barely leaves the birthing box and when she does, it is only for a comfort break! She has 1 son and 2 daughters, which we are very excited about - these are Enzos' first daughters. She is as besotted by them as we are!!
We have a mixture of colours - both blue and seal (as well as two torties) and all kittens are (HM) bicolour.
These Kittens will be known as our "Latin Litter".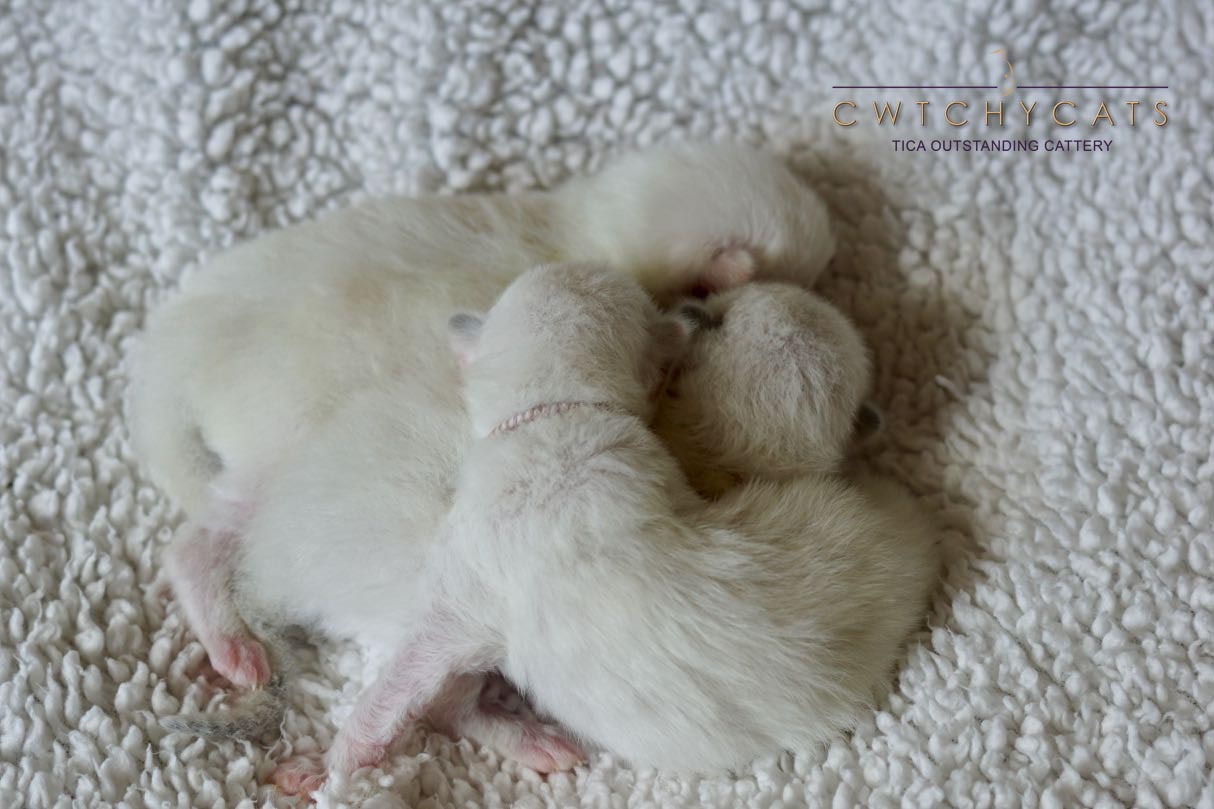 Latin Litter - 1 Week Old

Week 1: Addie birthed her kittens easily and instantly adored them! She caters to their every need and rarely leaves the birthing box! As a result of all this nurturing, the kittens are doing extremely well and gaining weight nicely. We have 2 tortie bicolour girls - 1 of each colour and their seal bicolour brother. The tortie girls have different coloured ears at the moment, it remains to be seen if the lighter parts are white or red / cream - time will tell. If you look very closely on Magnums photo, you may just see a tiny chink of his eye peping through closed lide, so I anticipate in the next 24/48 hours, his eyes will be open!
Week 2: The kittens absolutely love Addies milk and as a result are rather large! She is a devoted Mamma, and still rarely leaves the birthing box - breakfast and supper is served in their too! The kittens opened their eyes, so can now see and their ears are starting to come away from their head now, meaning they now have some hearing! The girls are still bigger than their brother, although being torties, I expect he gets shoved out of the way a lot!
Week 4: The kittens' appetites are still great and as a result, they are growing nicely! They are adventuring a lot more now and able to walk on their legs now properly, rather than the belly crawl they were previously doing! They are starting to play with each other, love to 'suck their thumbs' and climb! LOTS!! They are an absolute delight and we are thoroughly enjoying them! Addie is still the most wonderful mother, she keeps them spotless and still rarely leves them!
Girl 1 : Lilac Collar
Grace (Cwtchycats Ars Gratia Artis)
Seal Tortie Bicolour (HM) Bicolour
Under Evaluation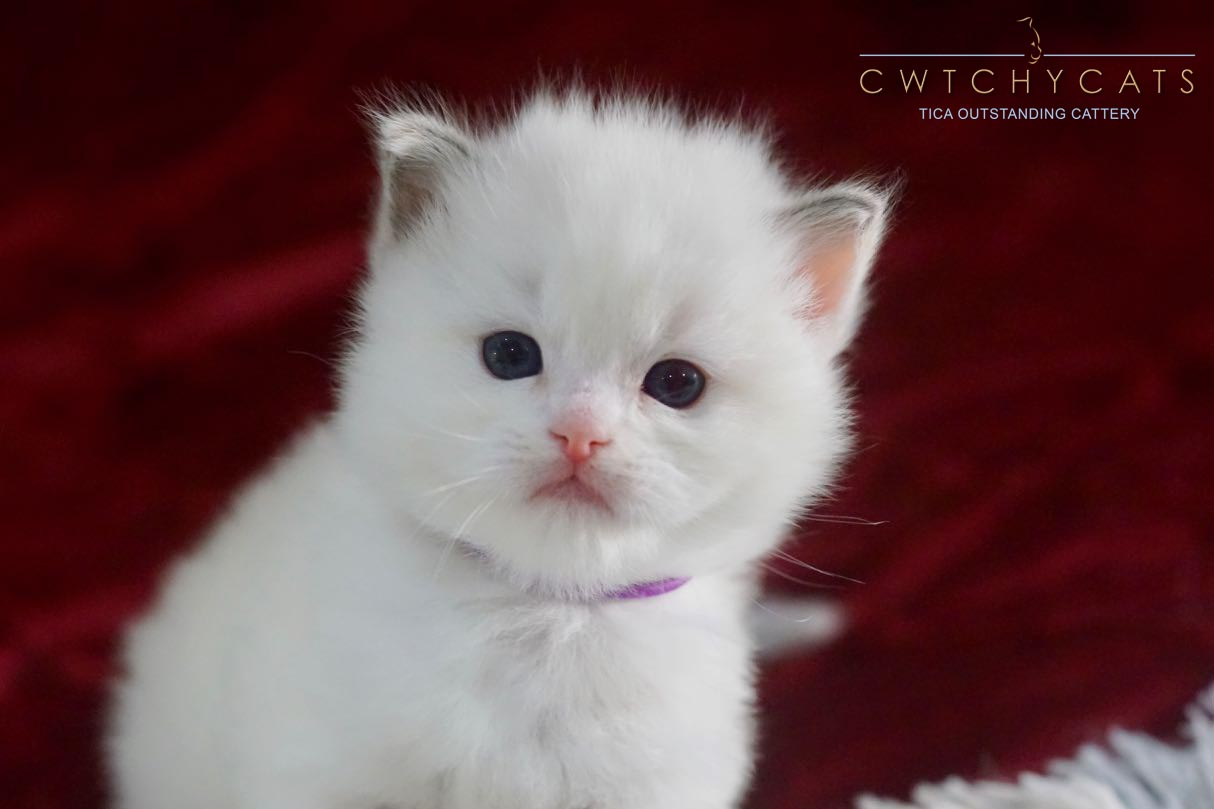 Grace - 4 Weeks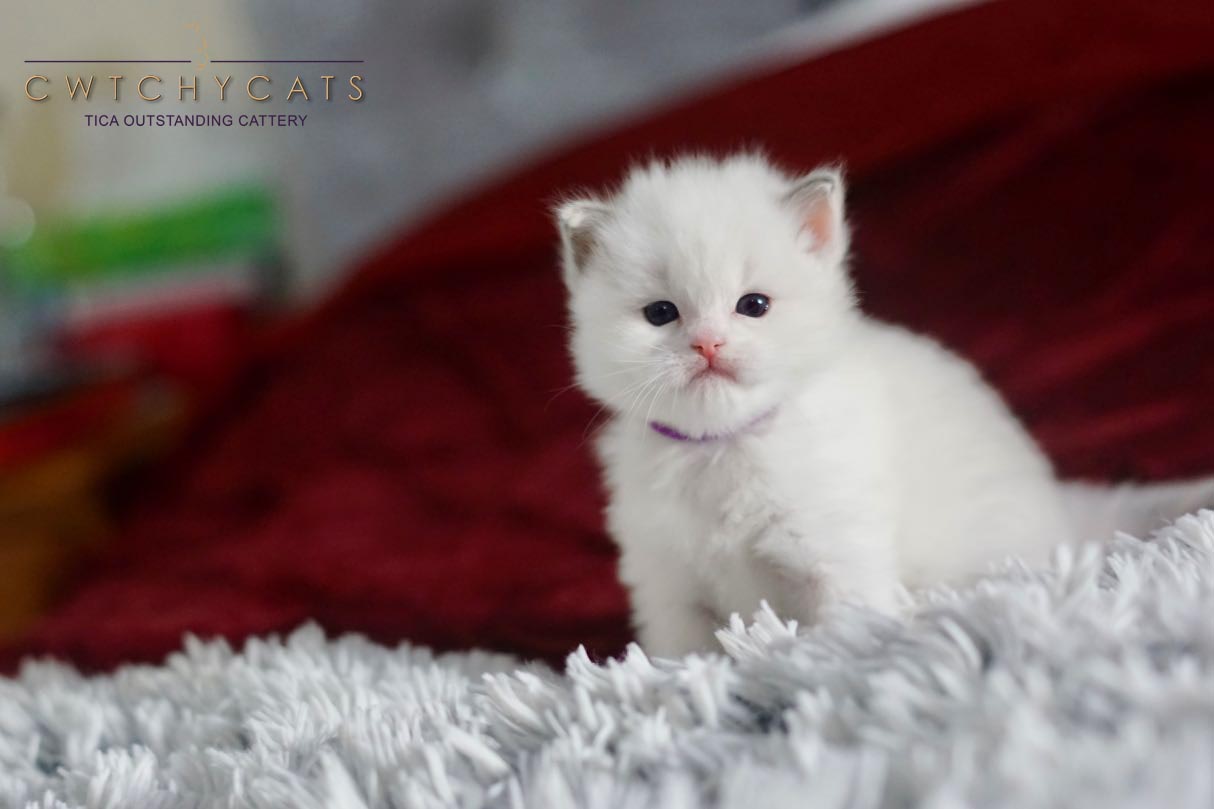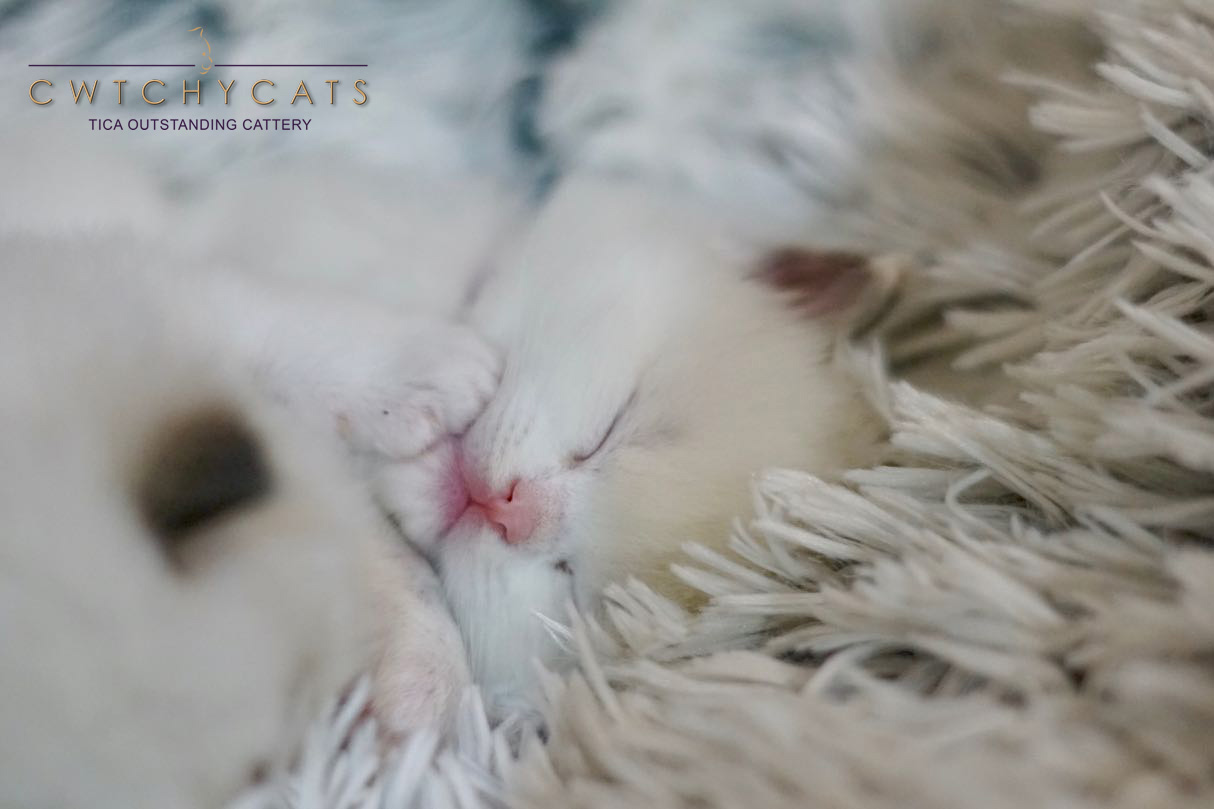 Grace - 4 Weeks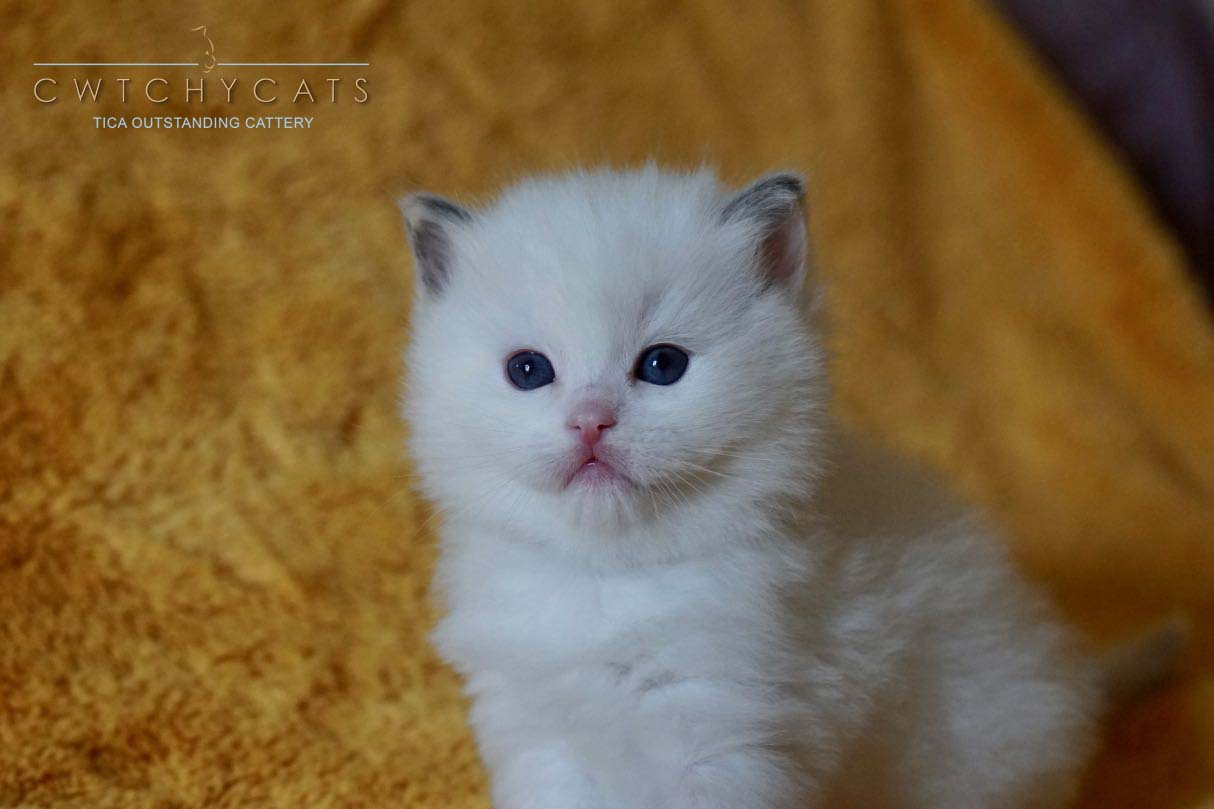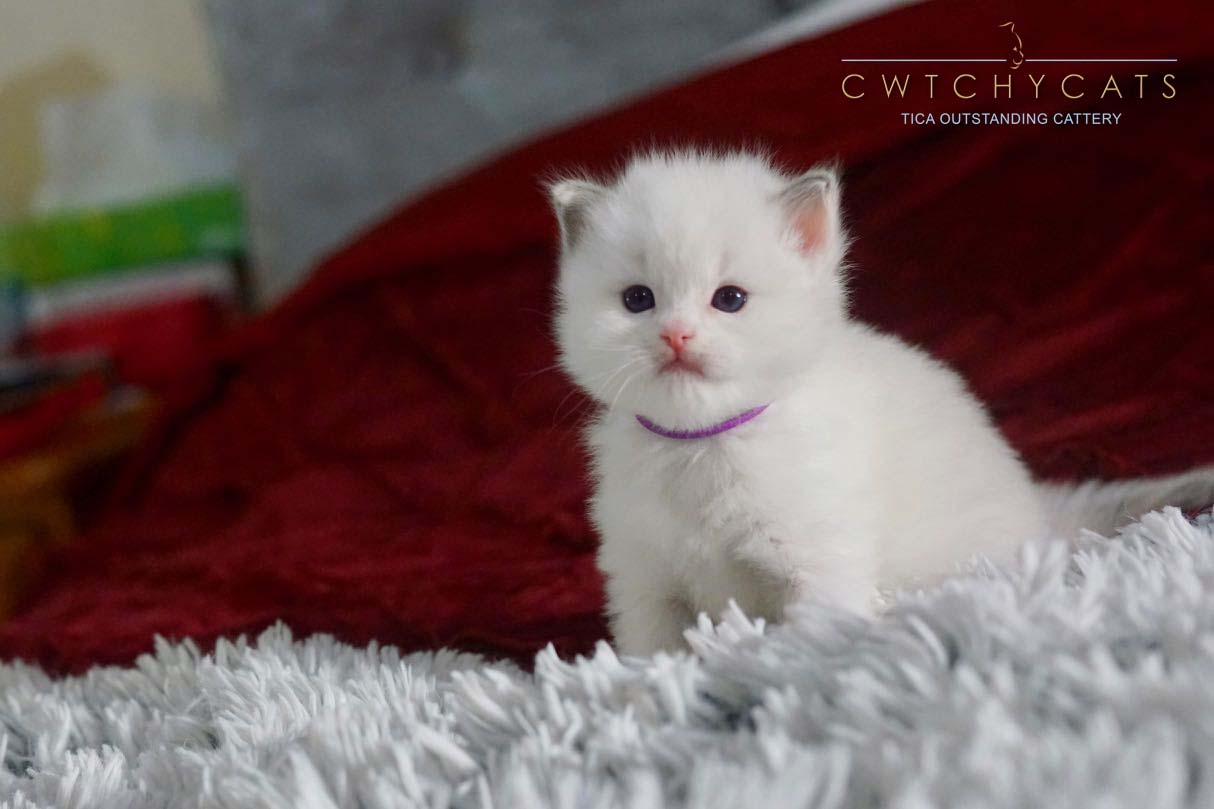 Grace - 4 Weeks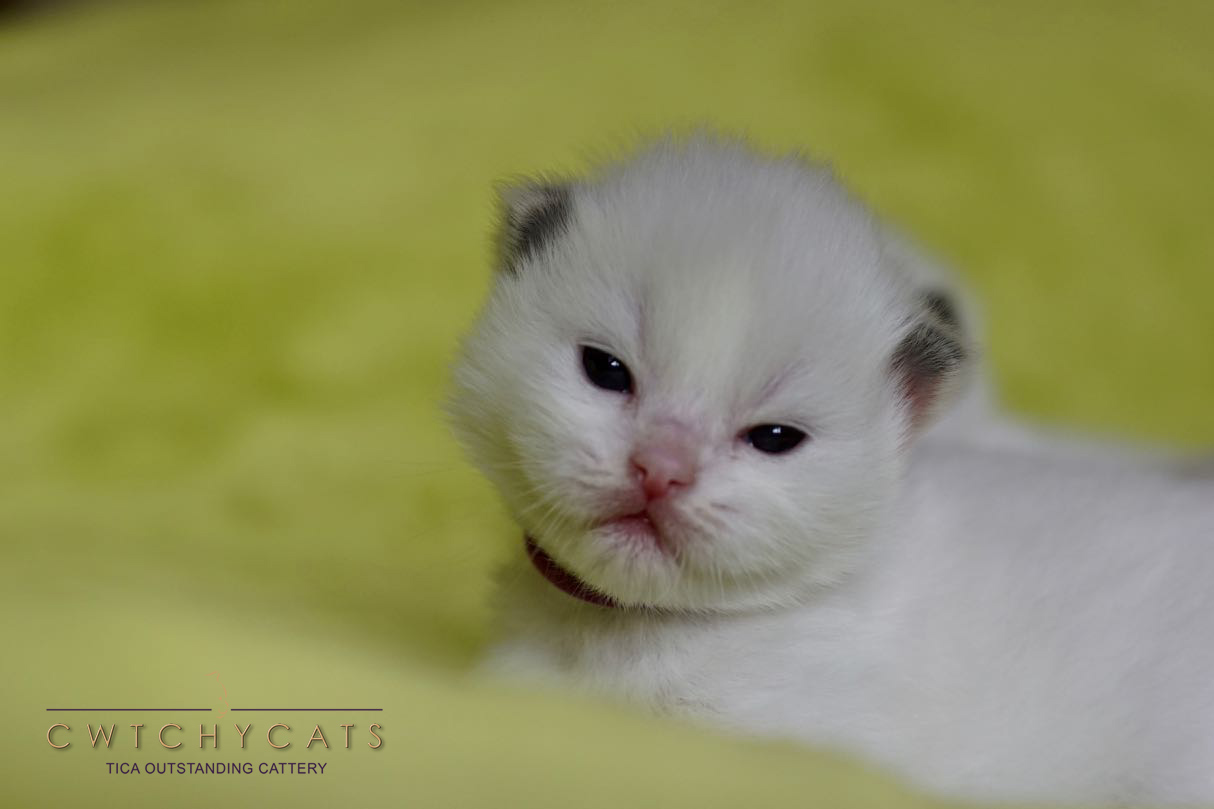 Grace - 2 Weeks Old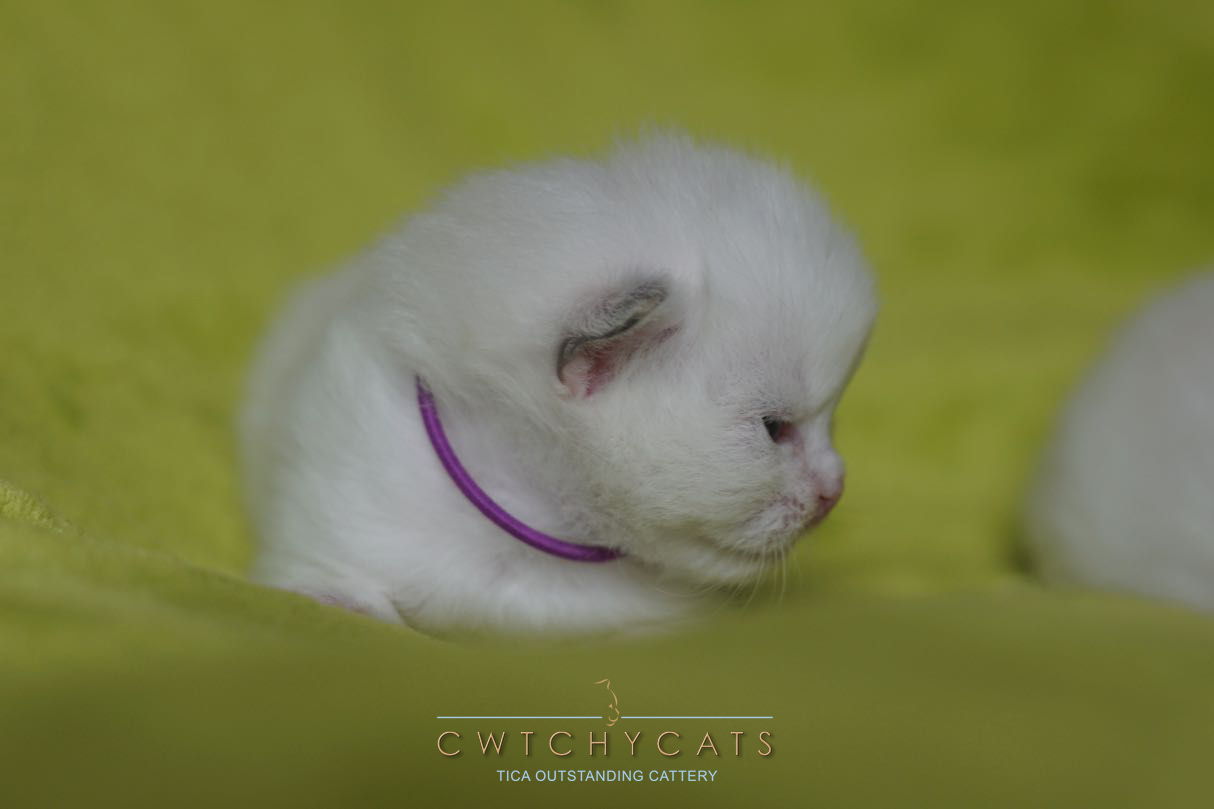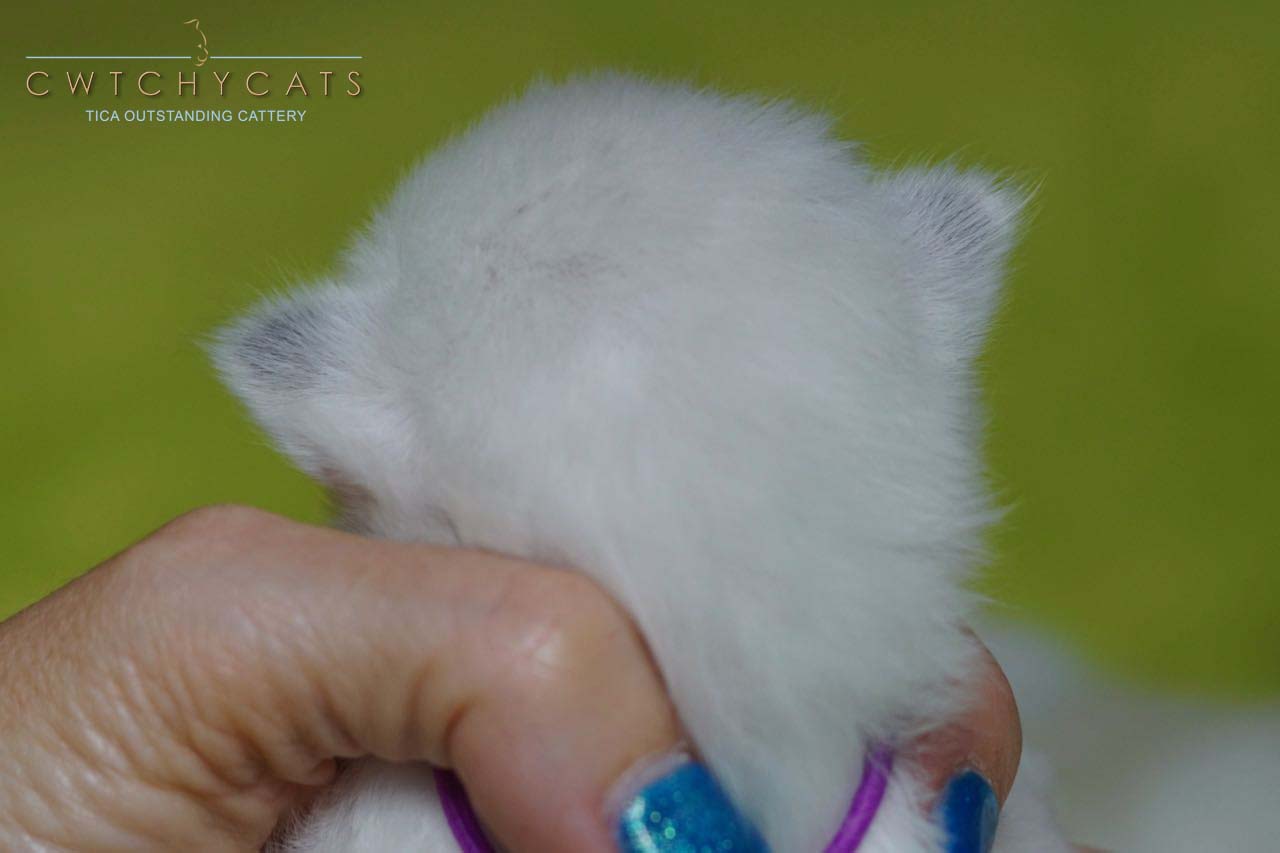 Grace - 2 Weeks Old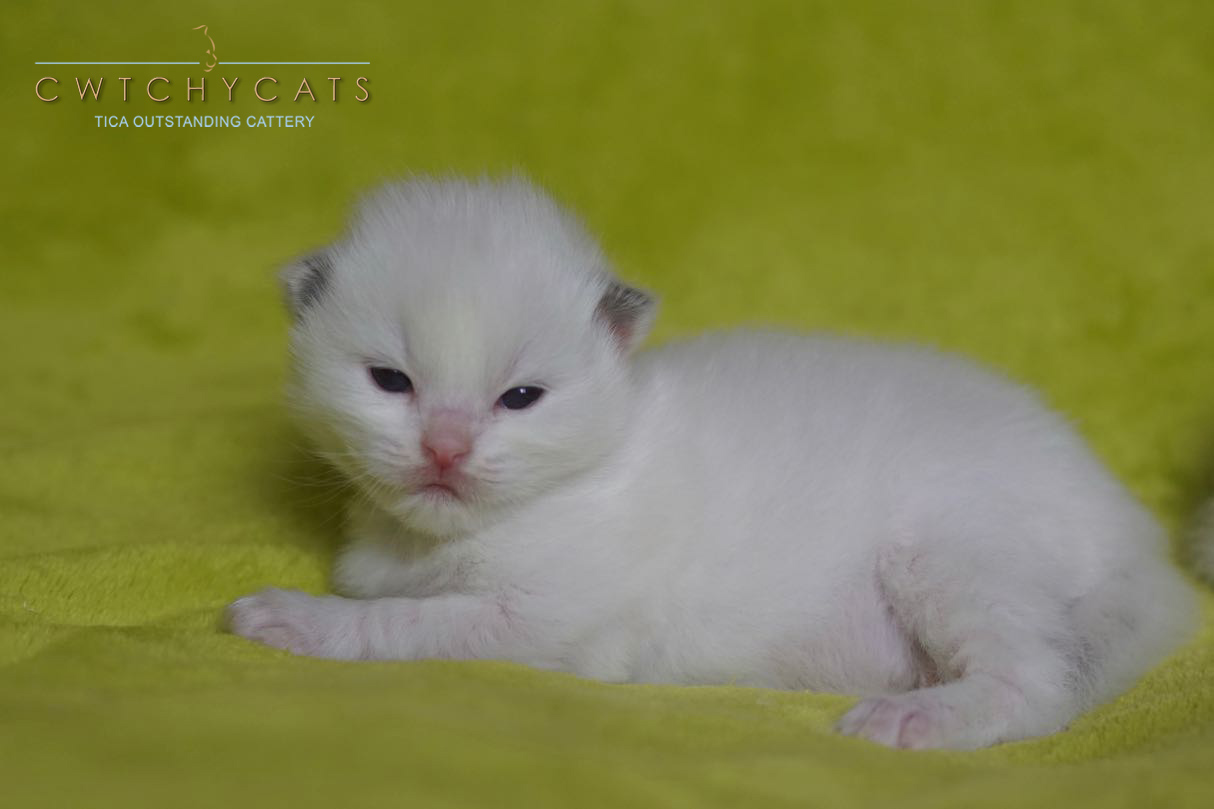 Grace - 2 Weeks Old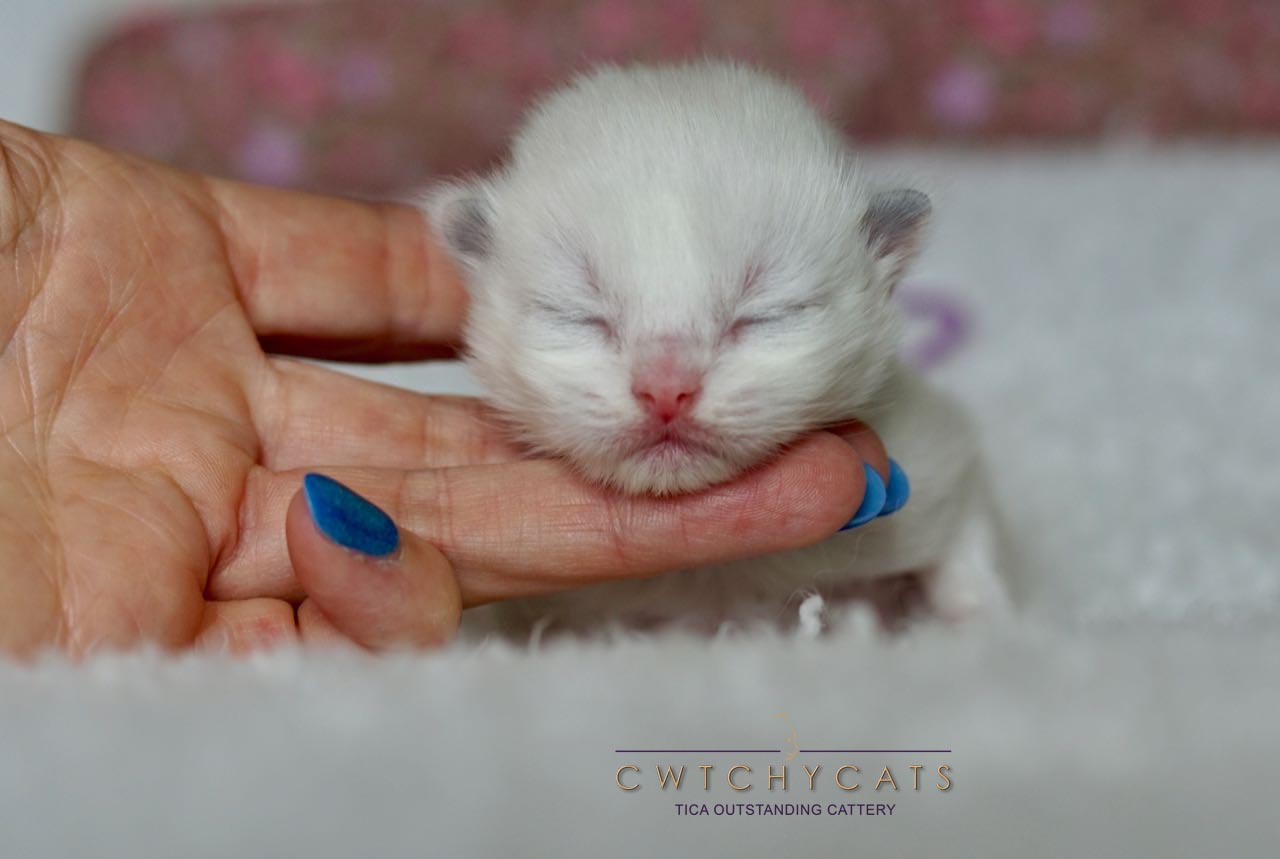 Grace - 1 Week Old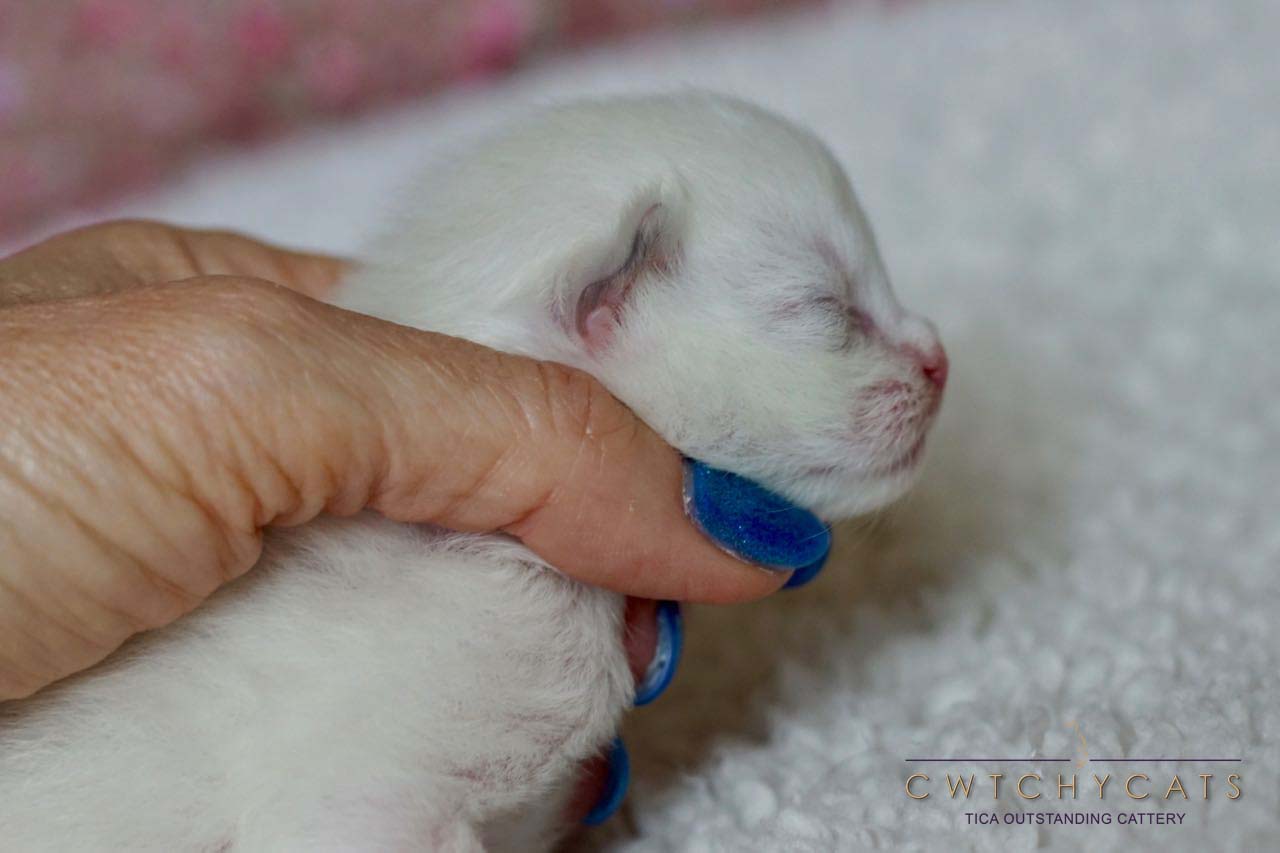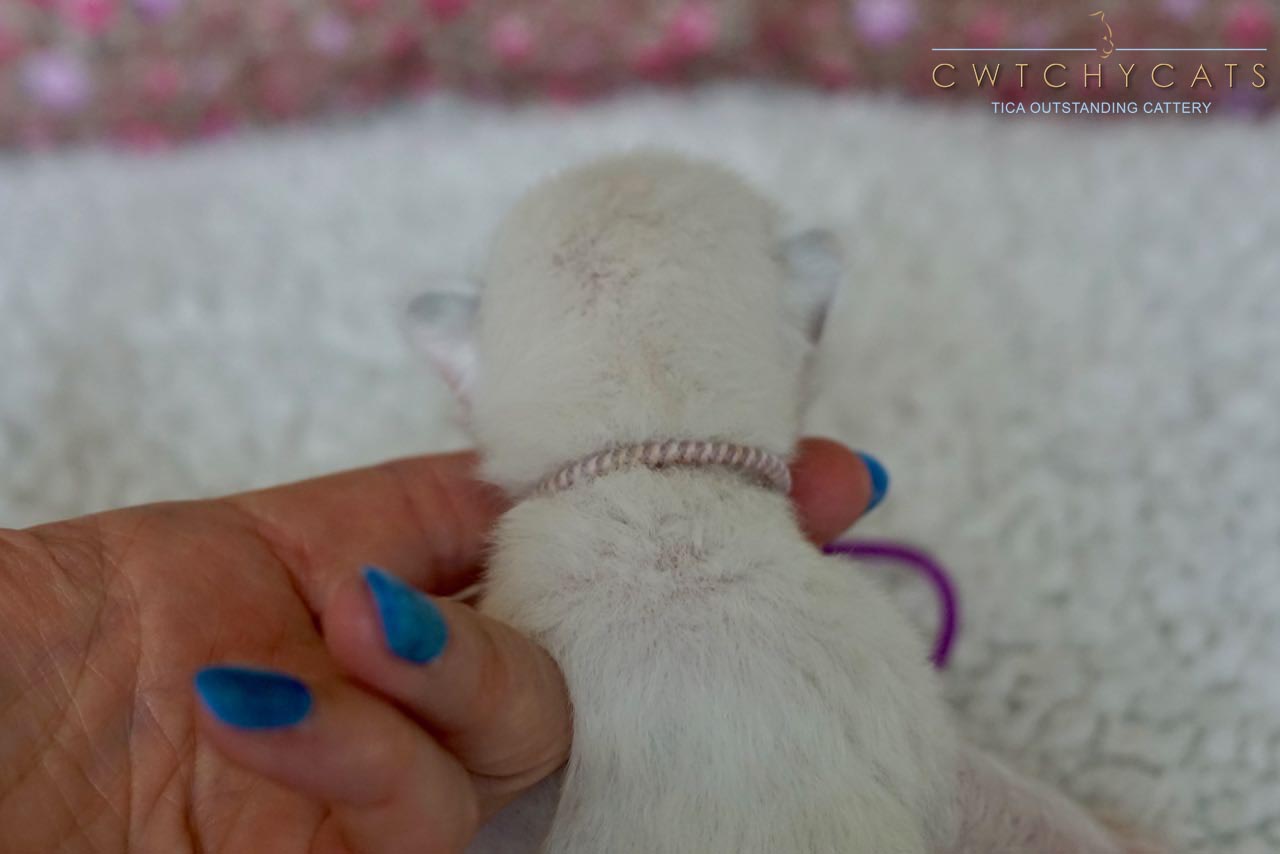 Grace - 1 Week Old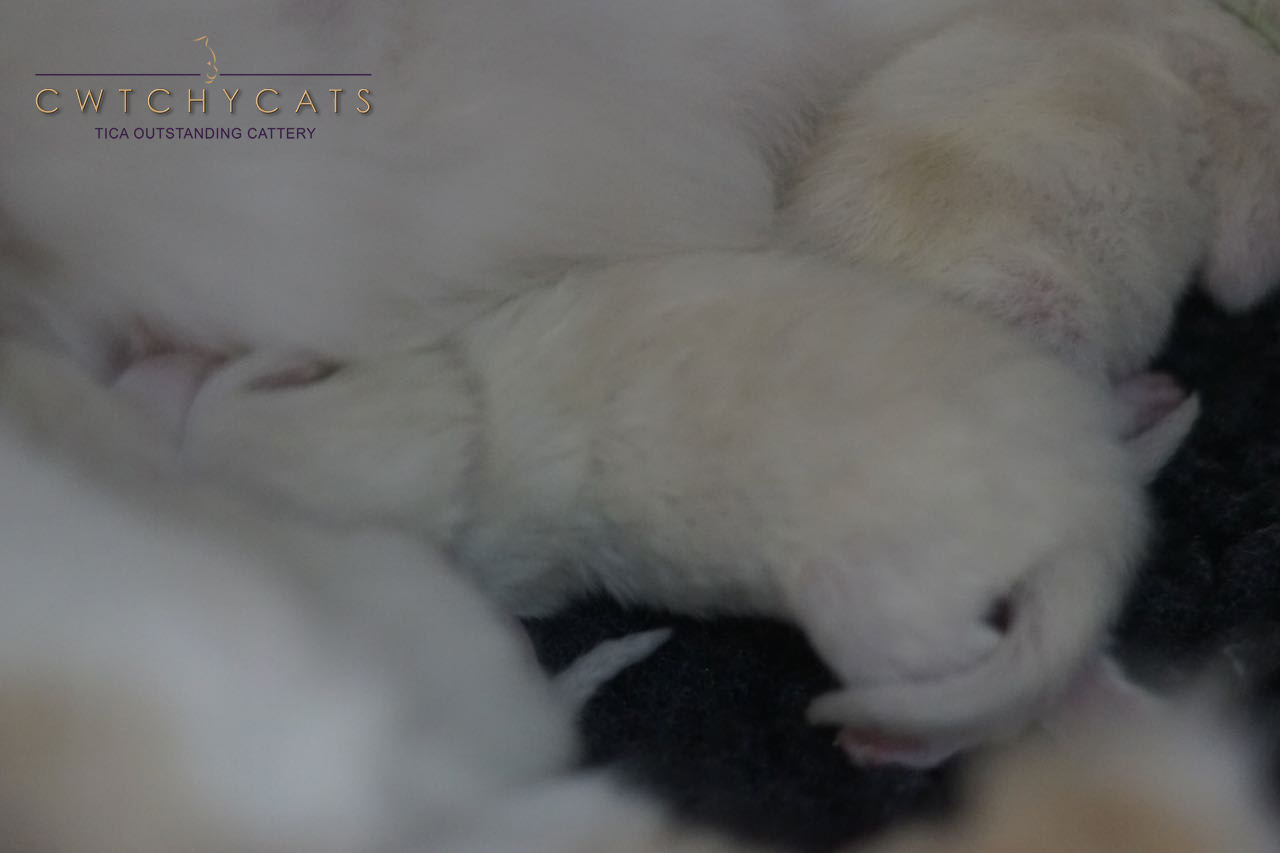 Grace - 2 Days Old


Girl 2 : Blue Collar
Venus (Cwtchycats Vide et Credere)
Blue Tortie Bicolour (HM) Bicolour
Under Evaluation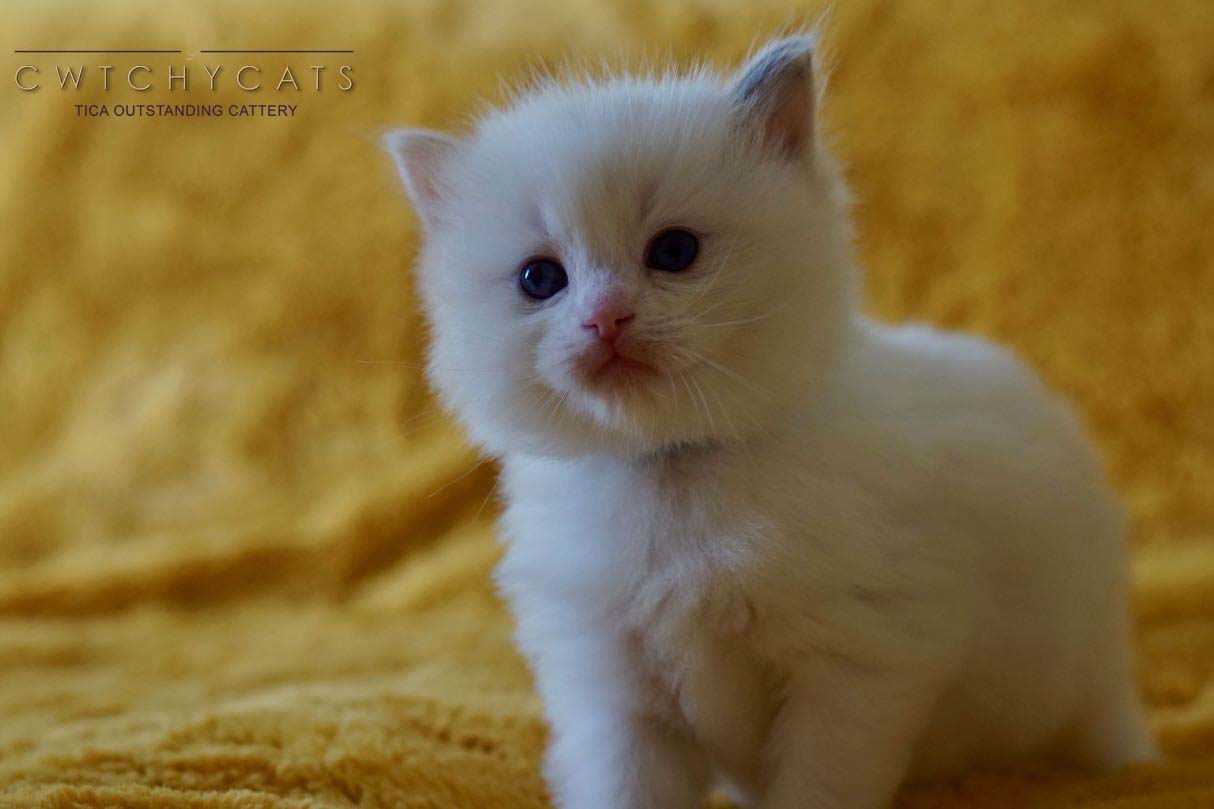 Venus - 4 Weeks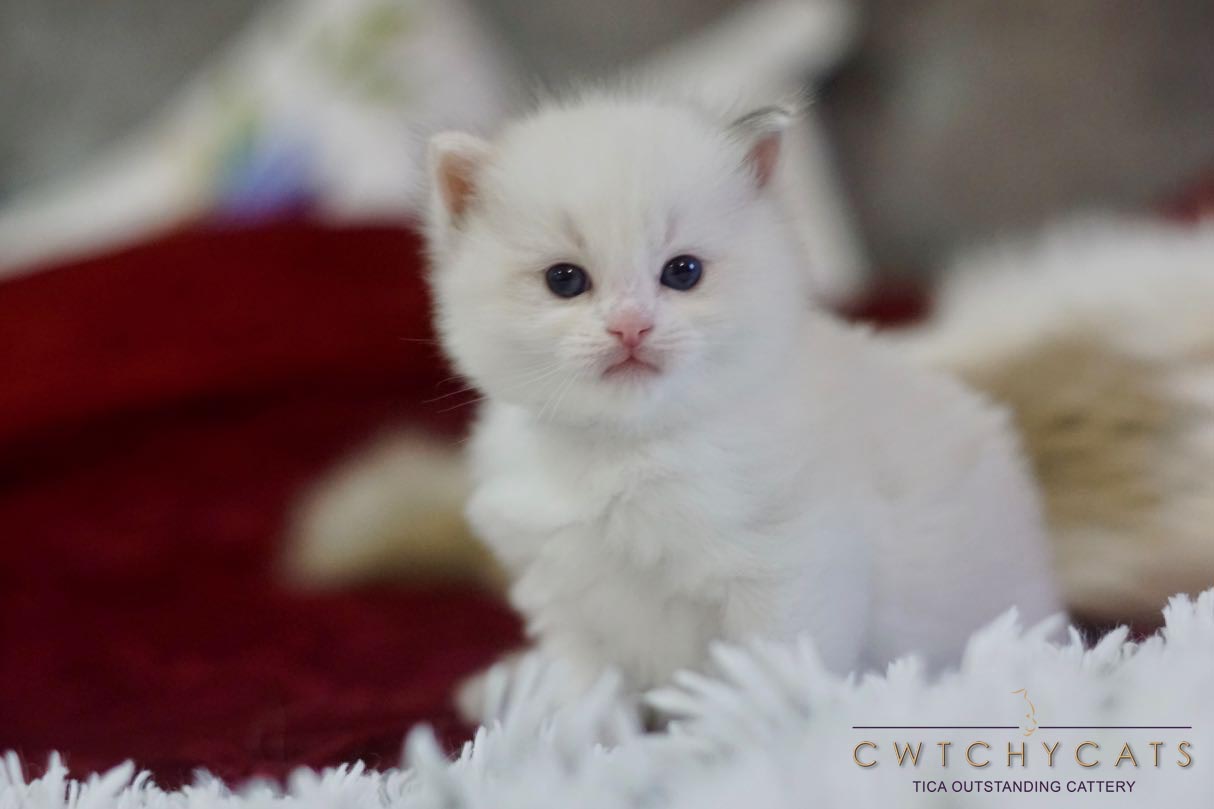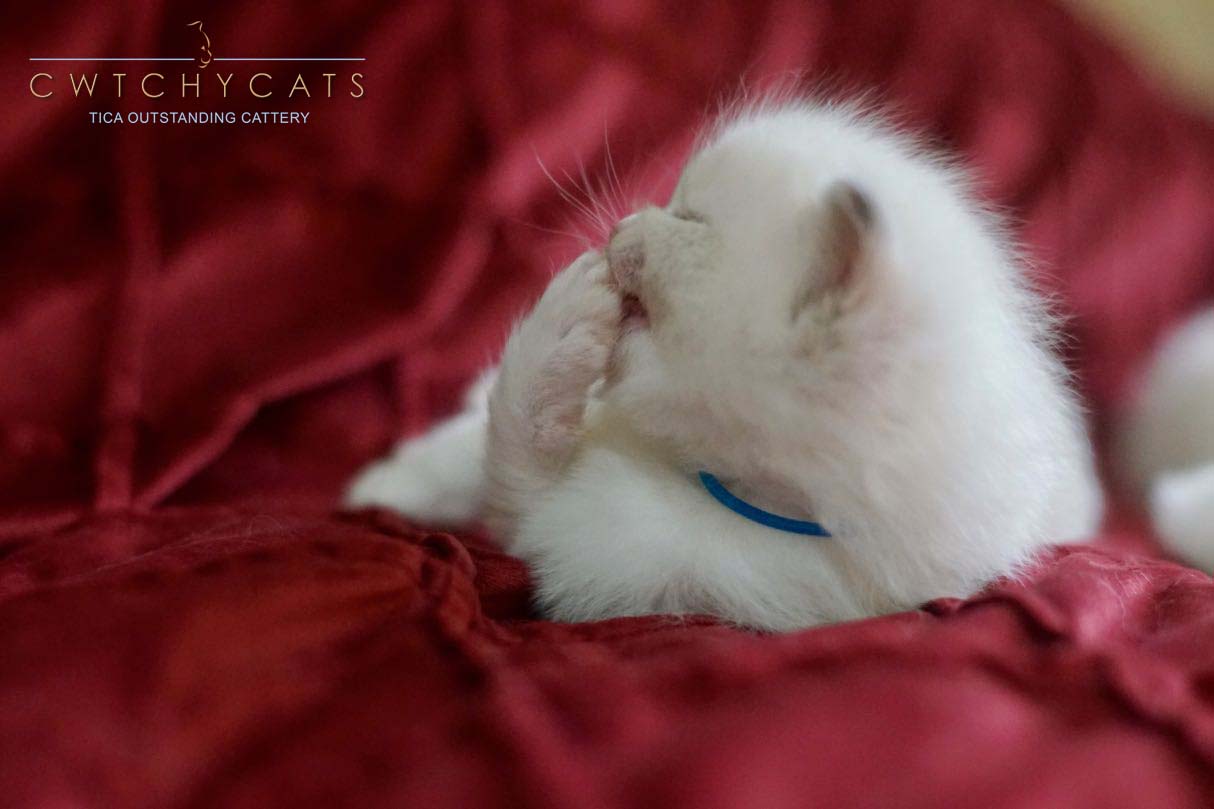 Venus - 4 Weeks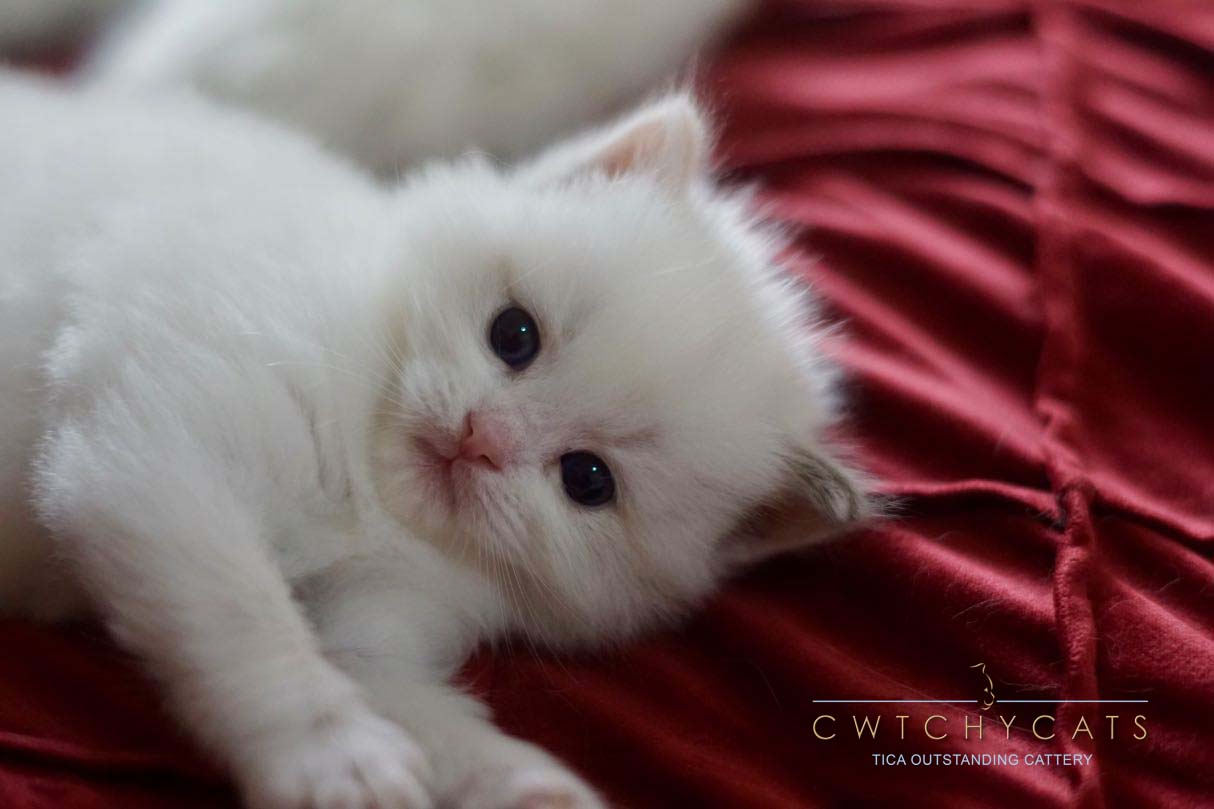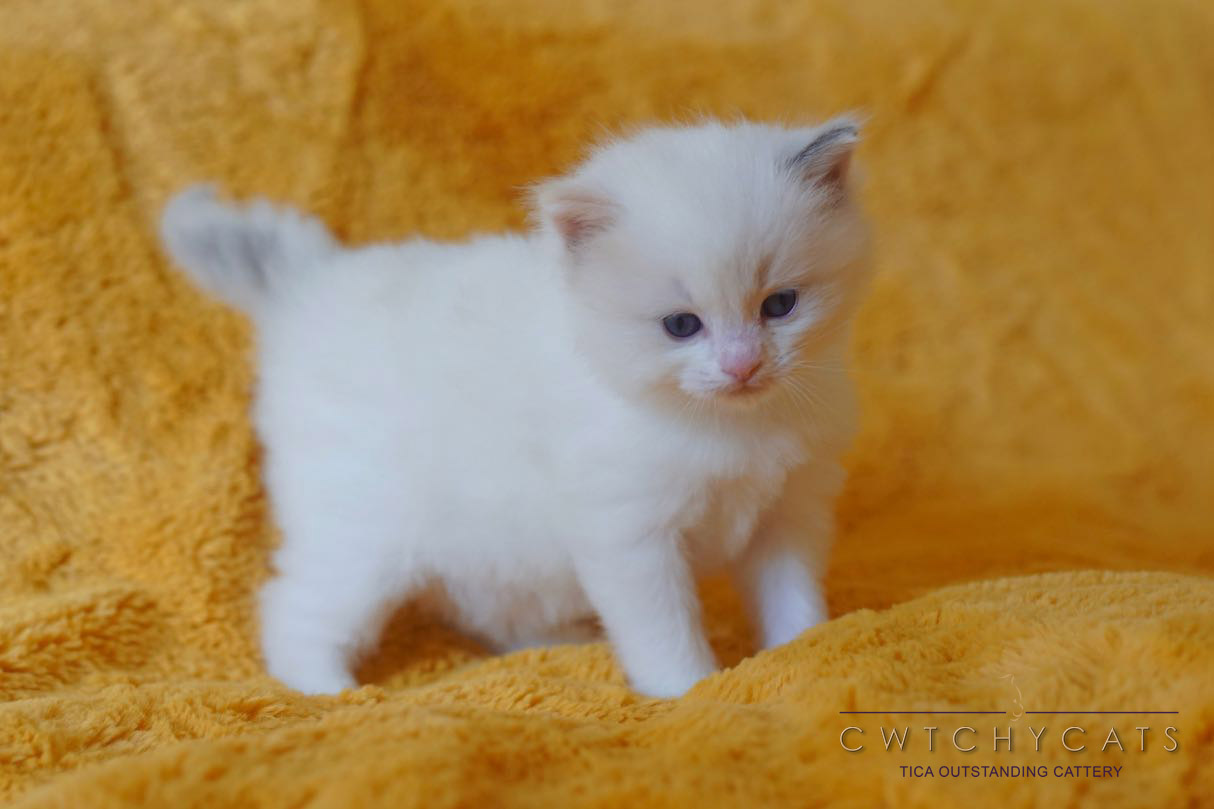 Venus - 4 Weeks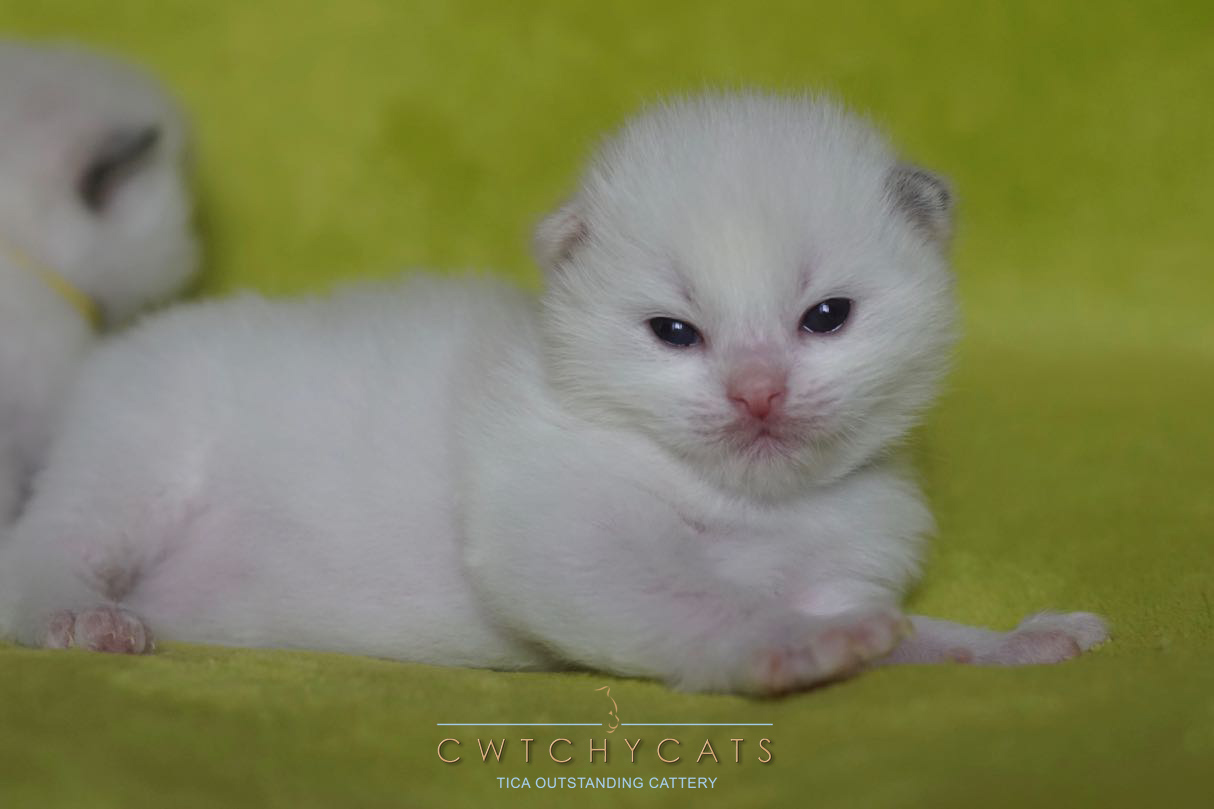 Venus - 2 Weeks Old (note the 'happy feet')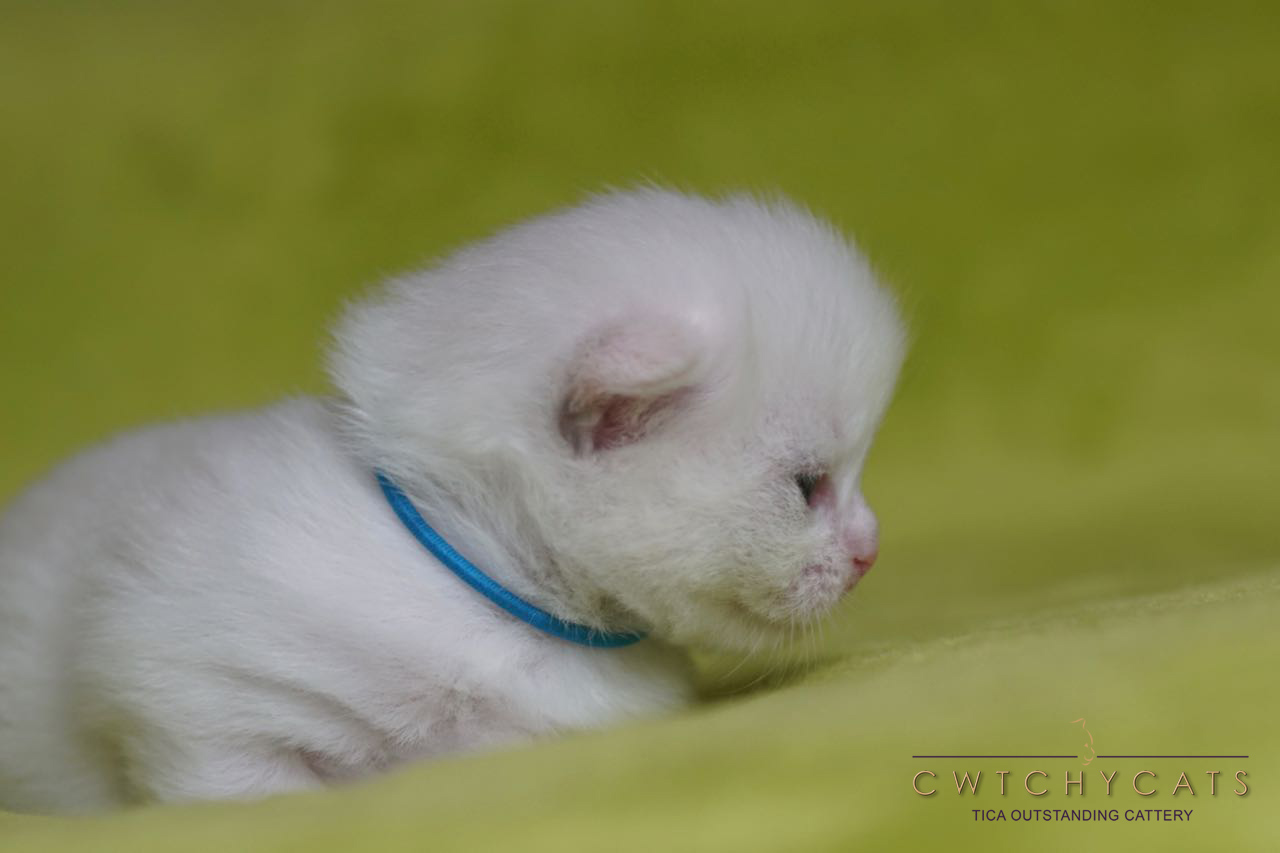 Venus - 2 Weeks Old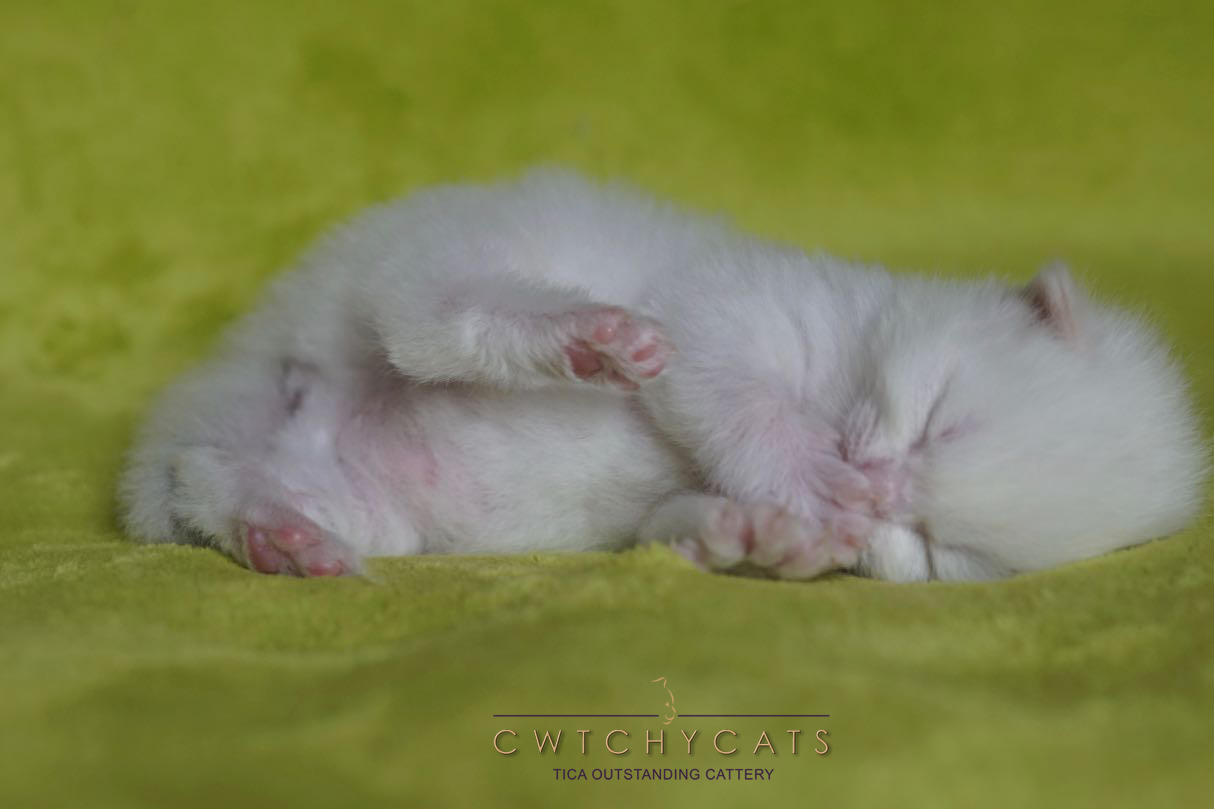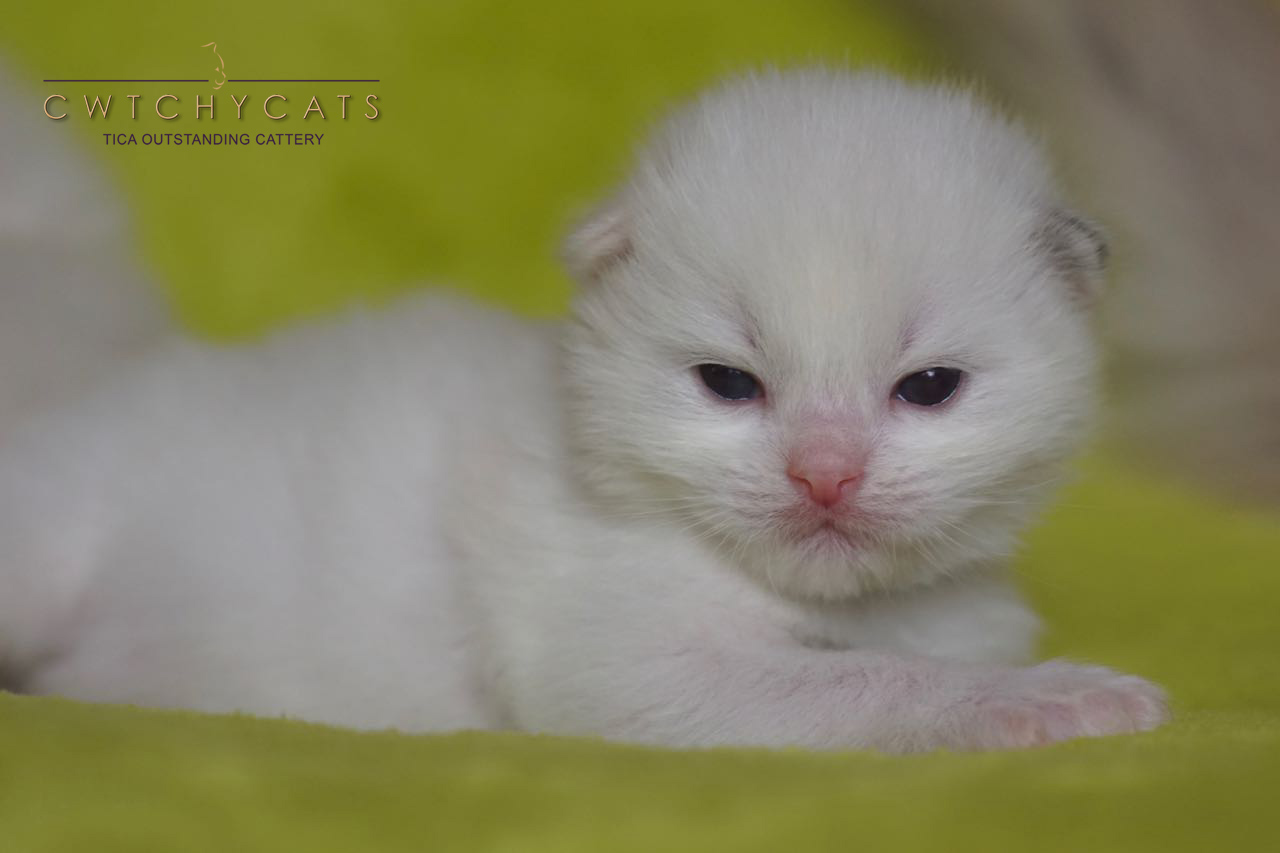 Venus - 2 Weeks Old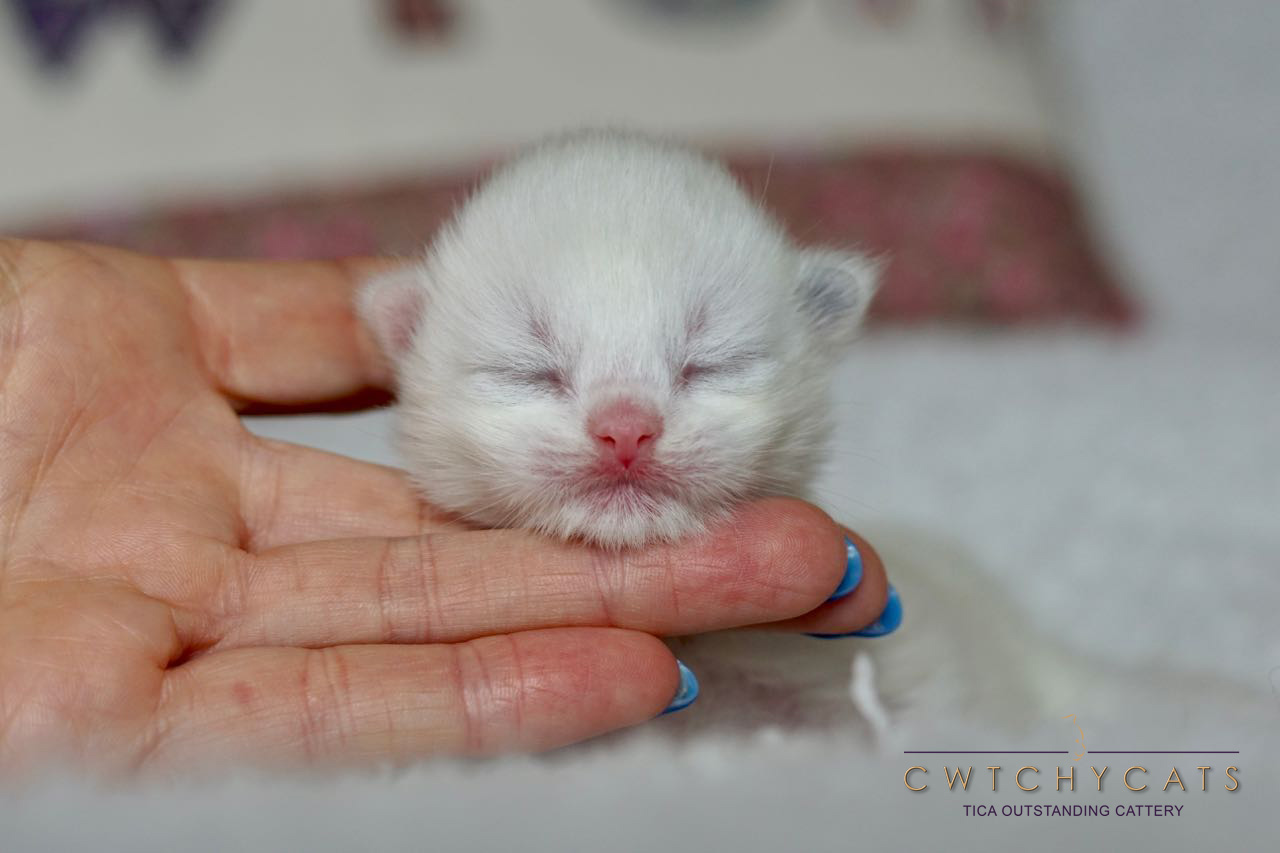 Venus - 1 Week Old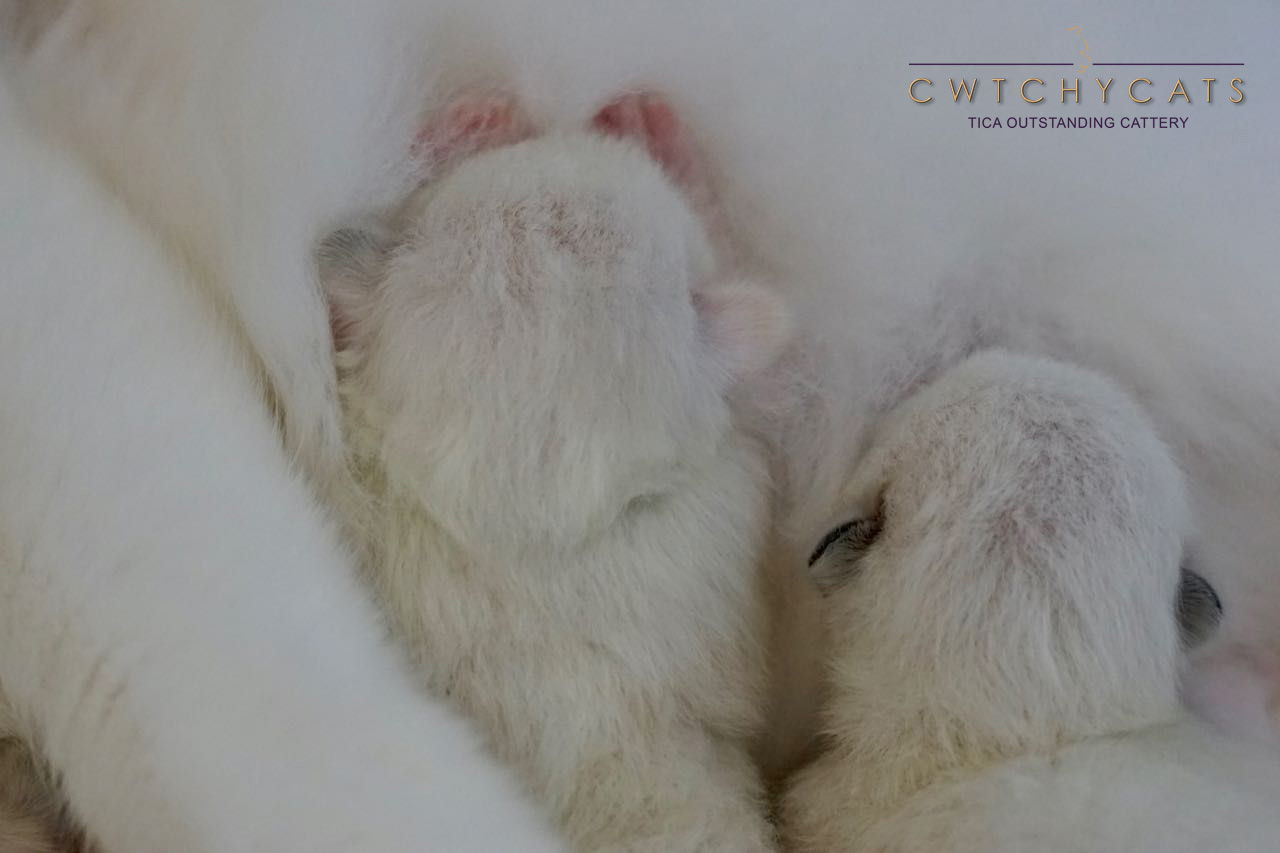 Venus - 1 Week Old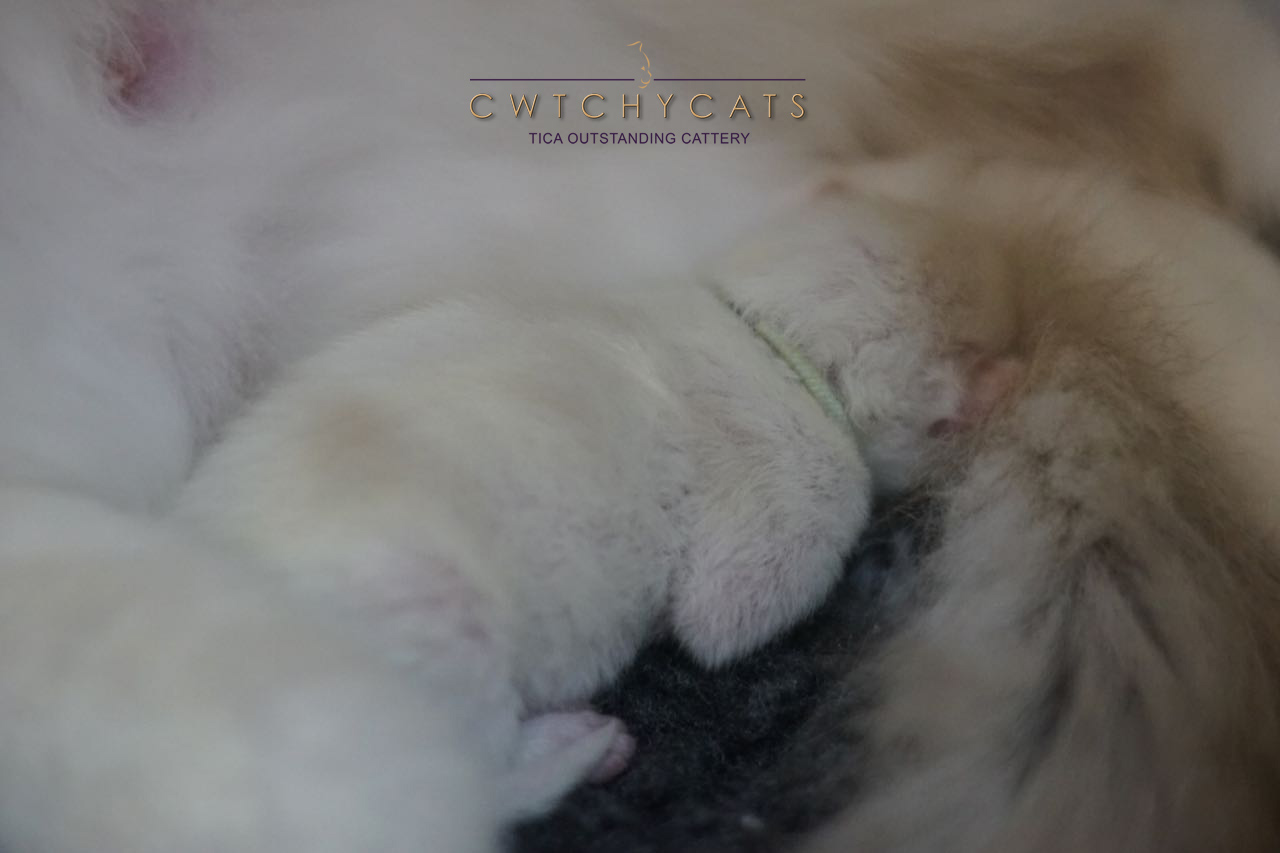 Venus - 2 Days Old
Boy : Yellow Collar
RIP :'( Magnum (Cwtchycats Sic Parvis Magna)
Seal Bicolour (HM) Bicolour

Sadly we lost Magnum on 16th November at 5 weeks old :'(
Both our vets and Chris and I tried all we could to save him, but it was in vain :(.
RIP beautiful boy, you were so loved in your short lifetime <3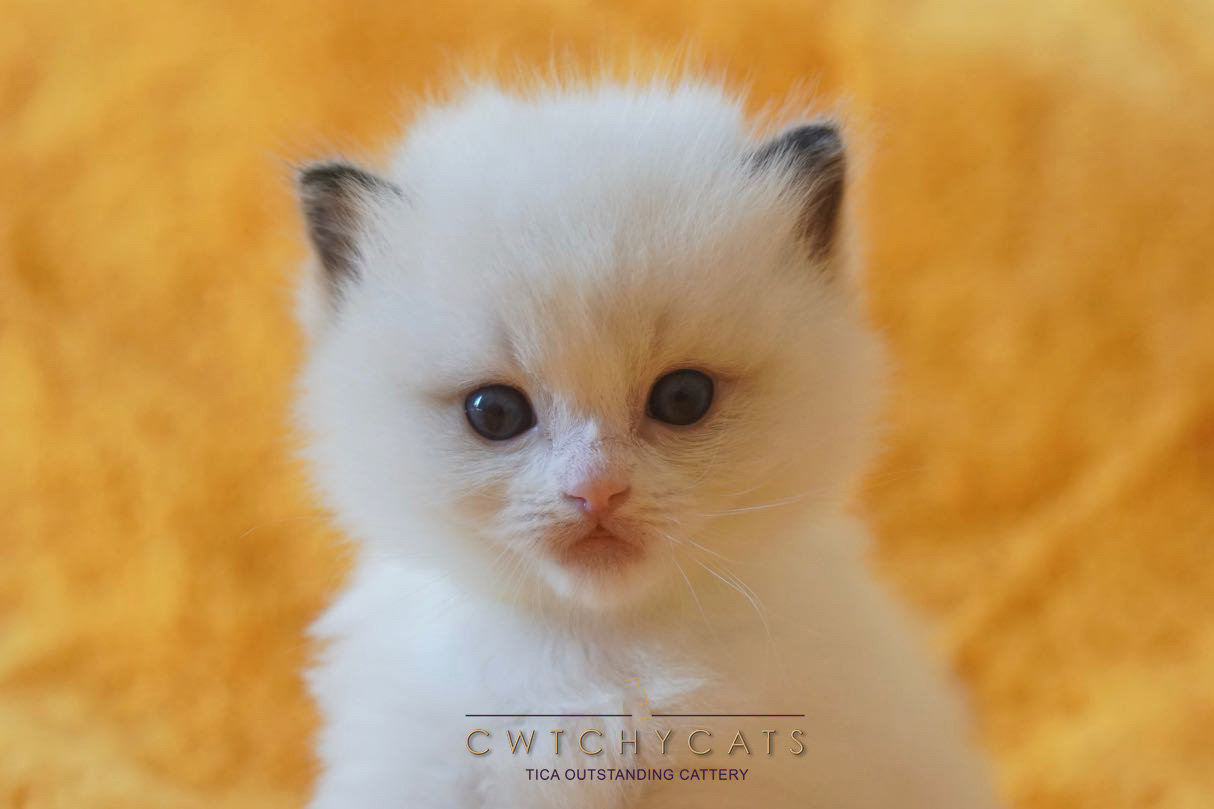 Magnum - 4 Weeks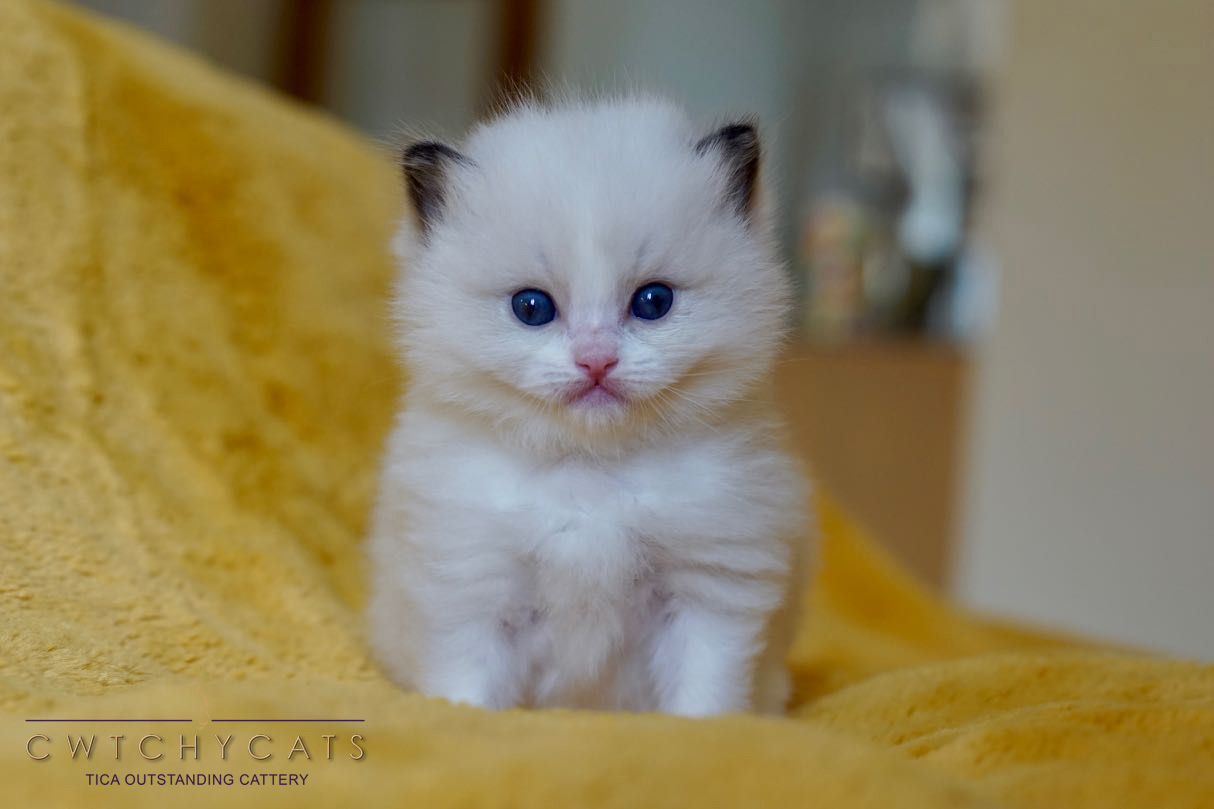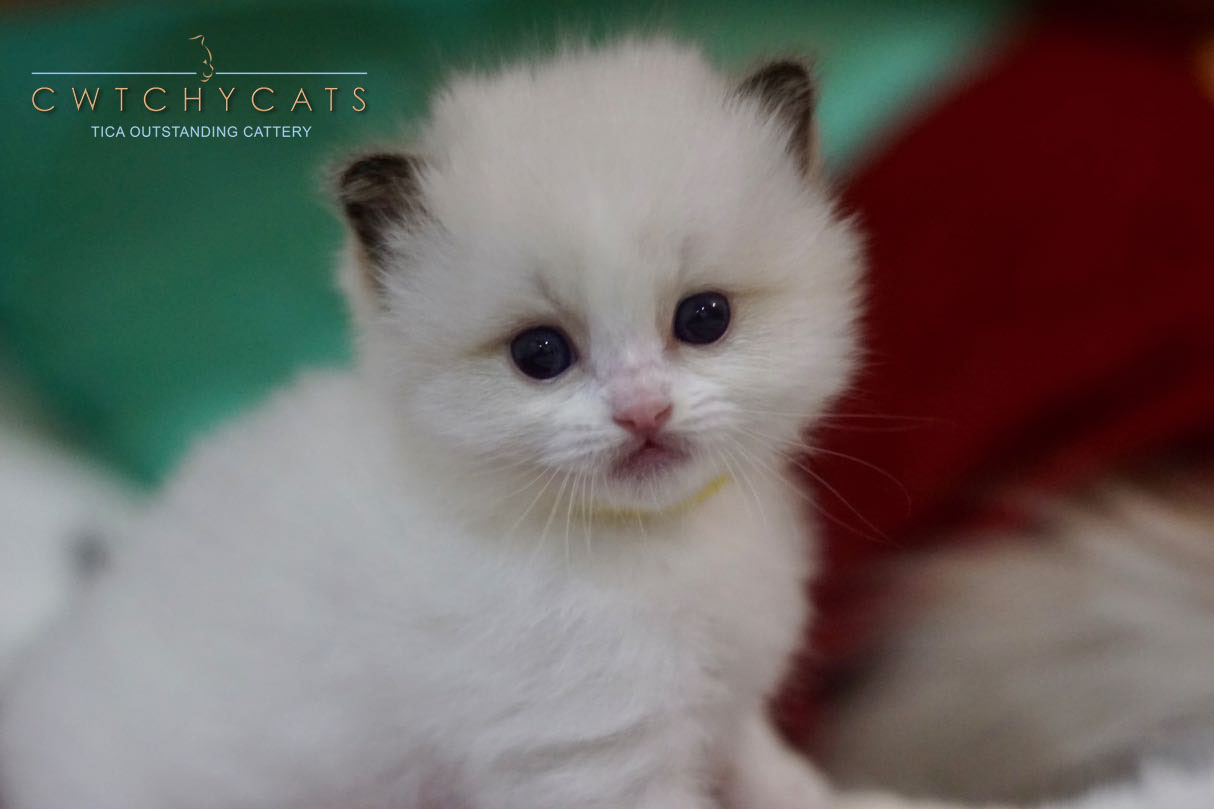 Magnum - 4 Weeks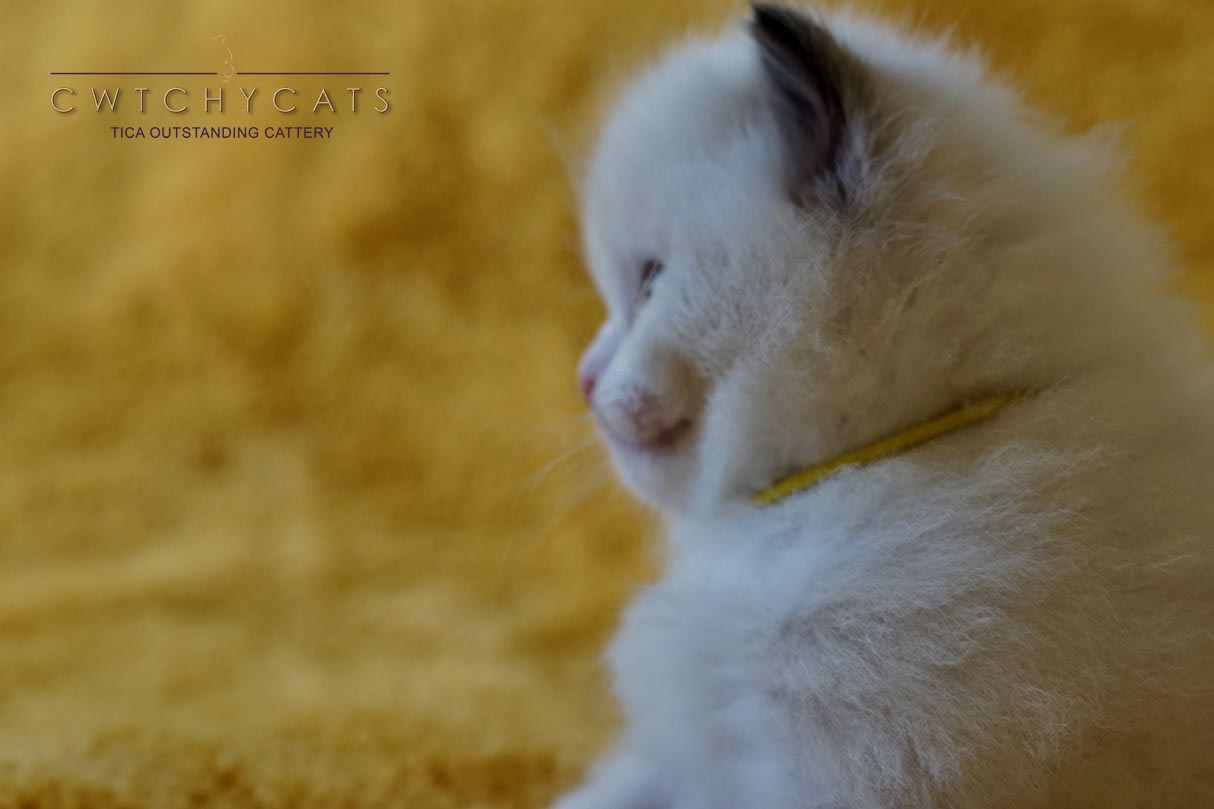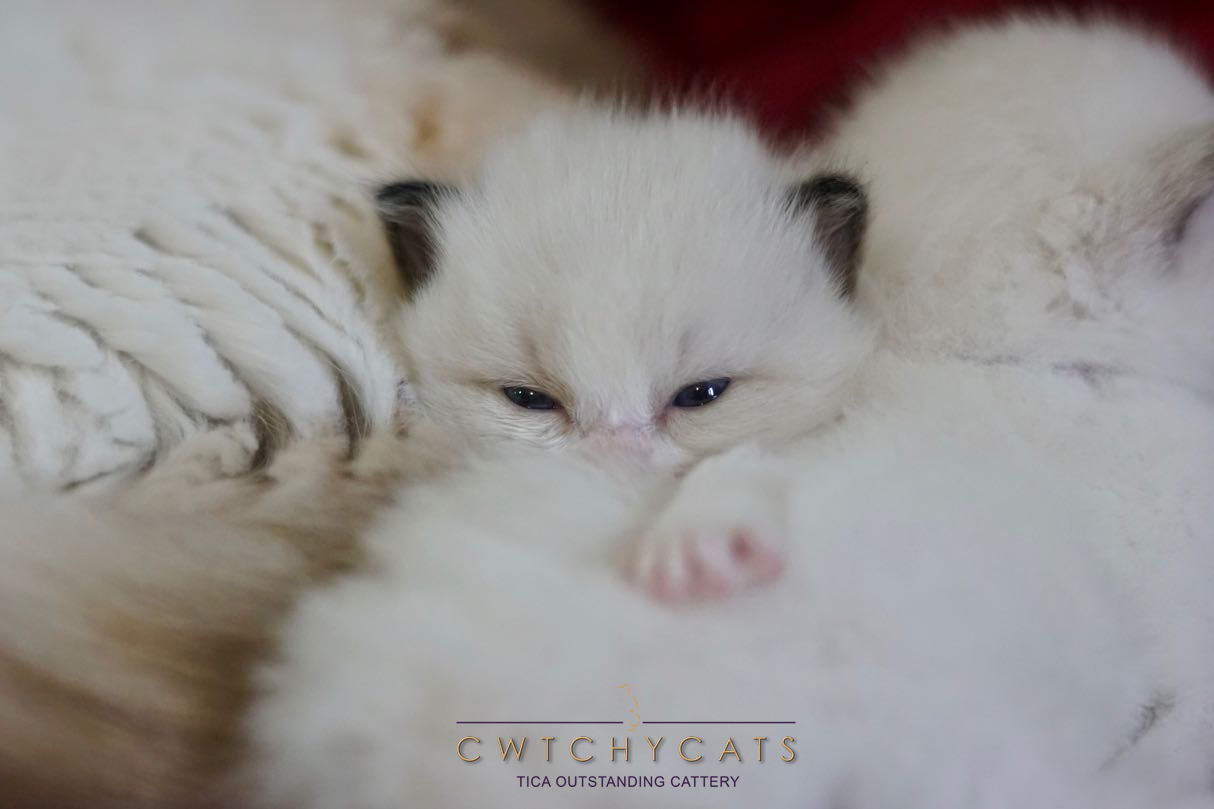 Magnum - 4 Weeks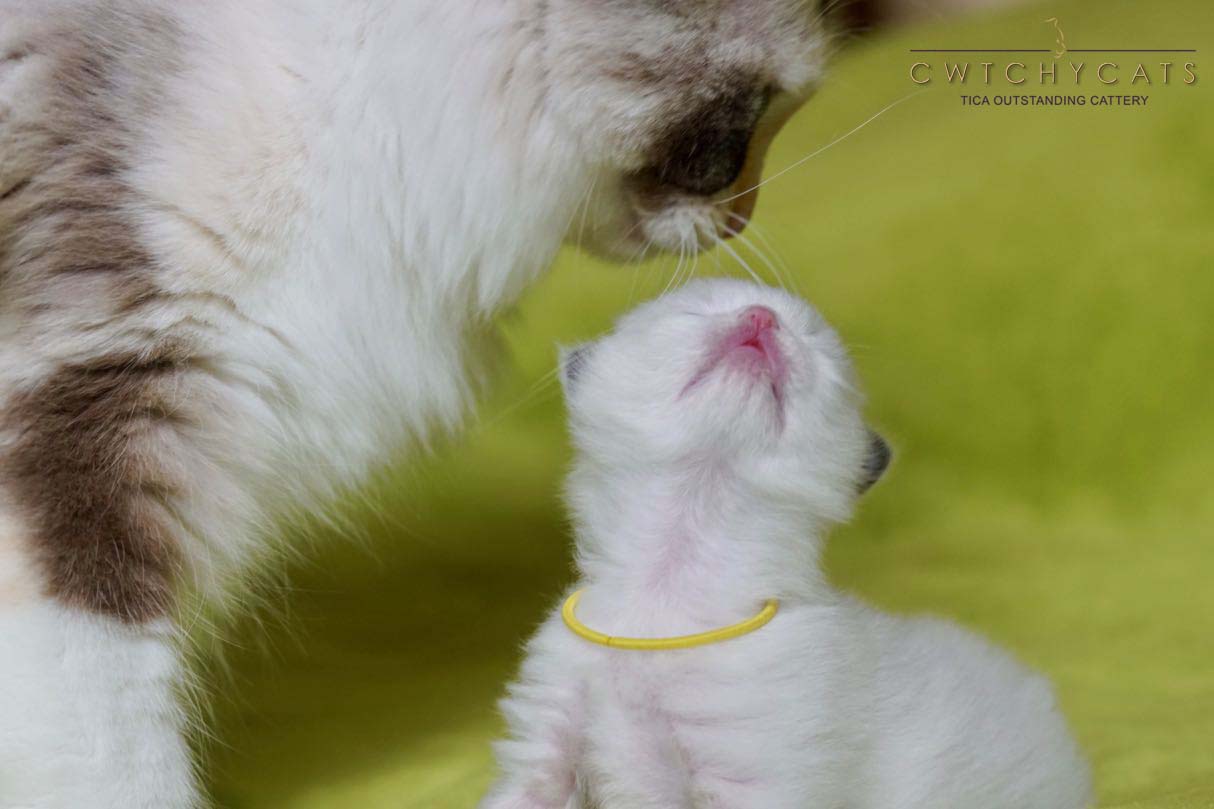 Magnum - 2 Weeks Old (Kisses from Mamma)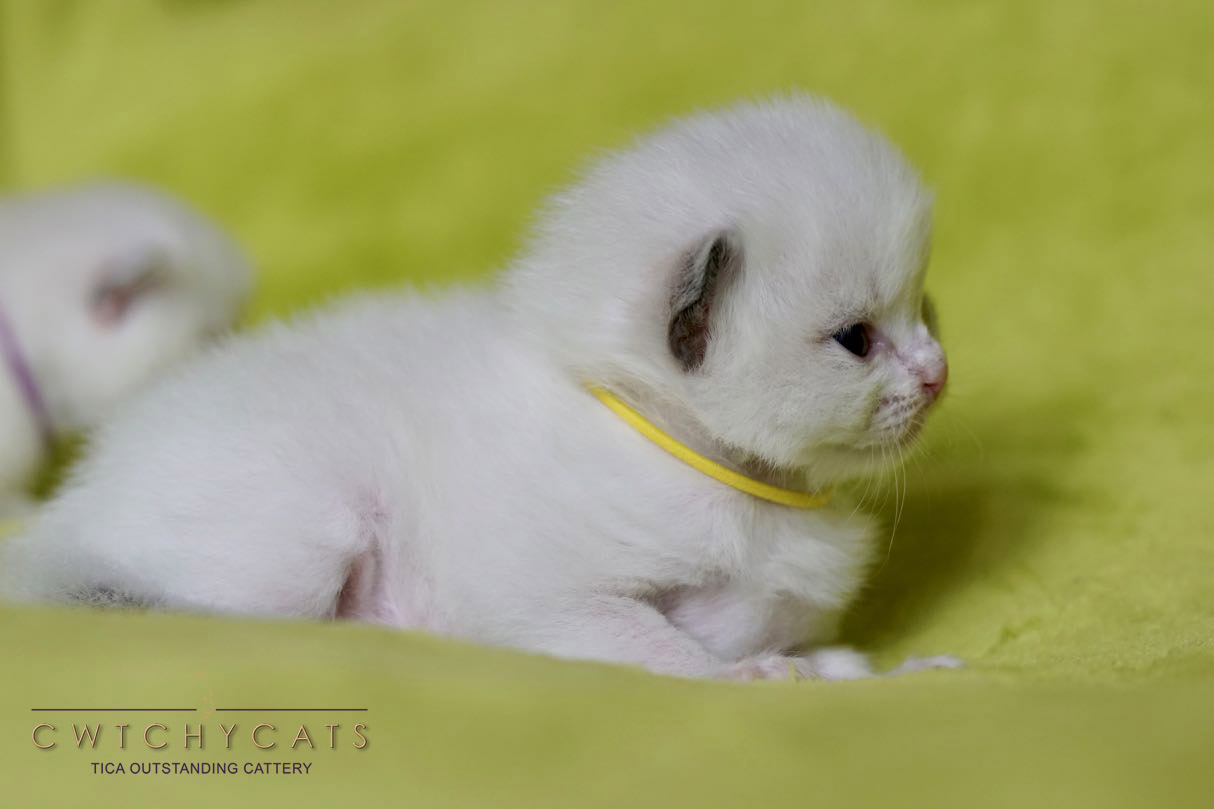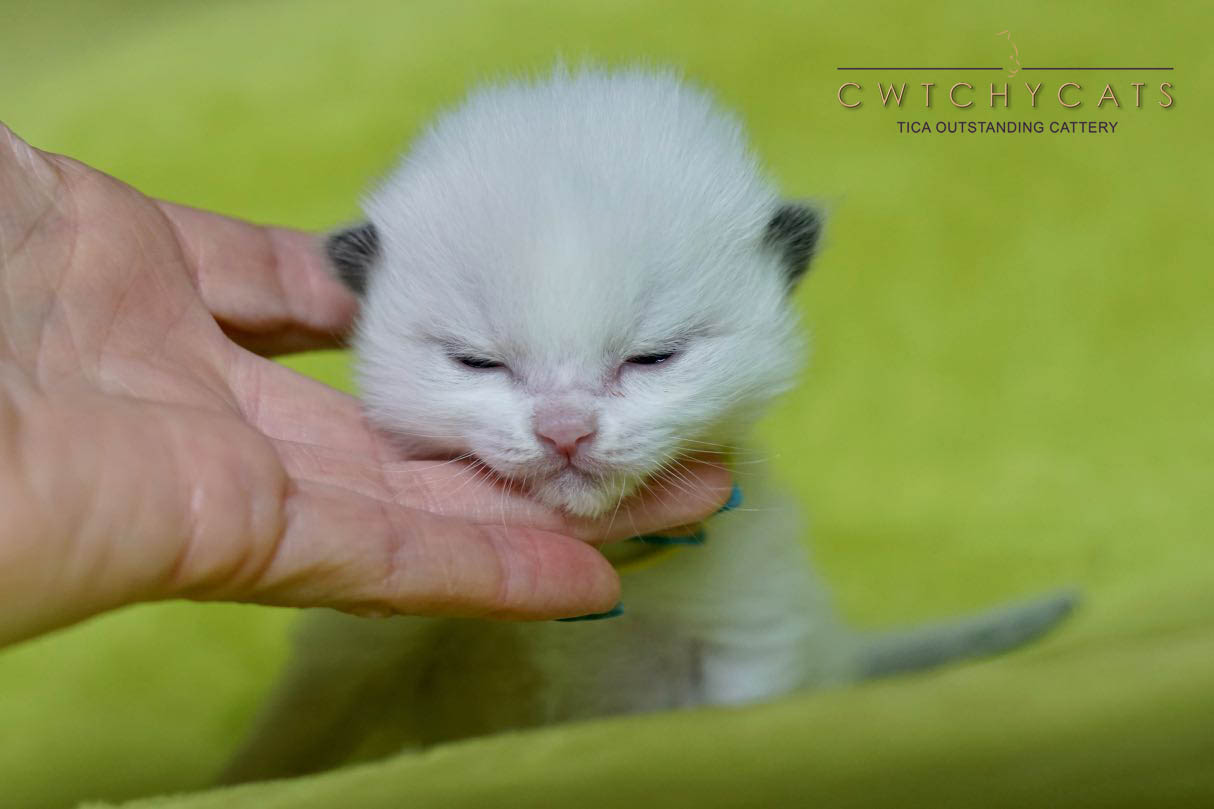 Magnum - 2 Weeks Old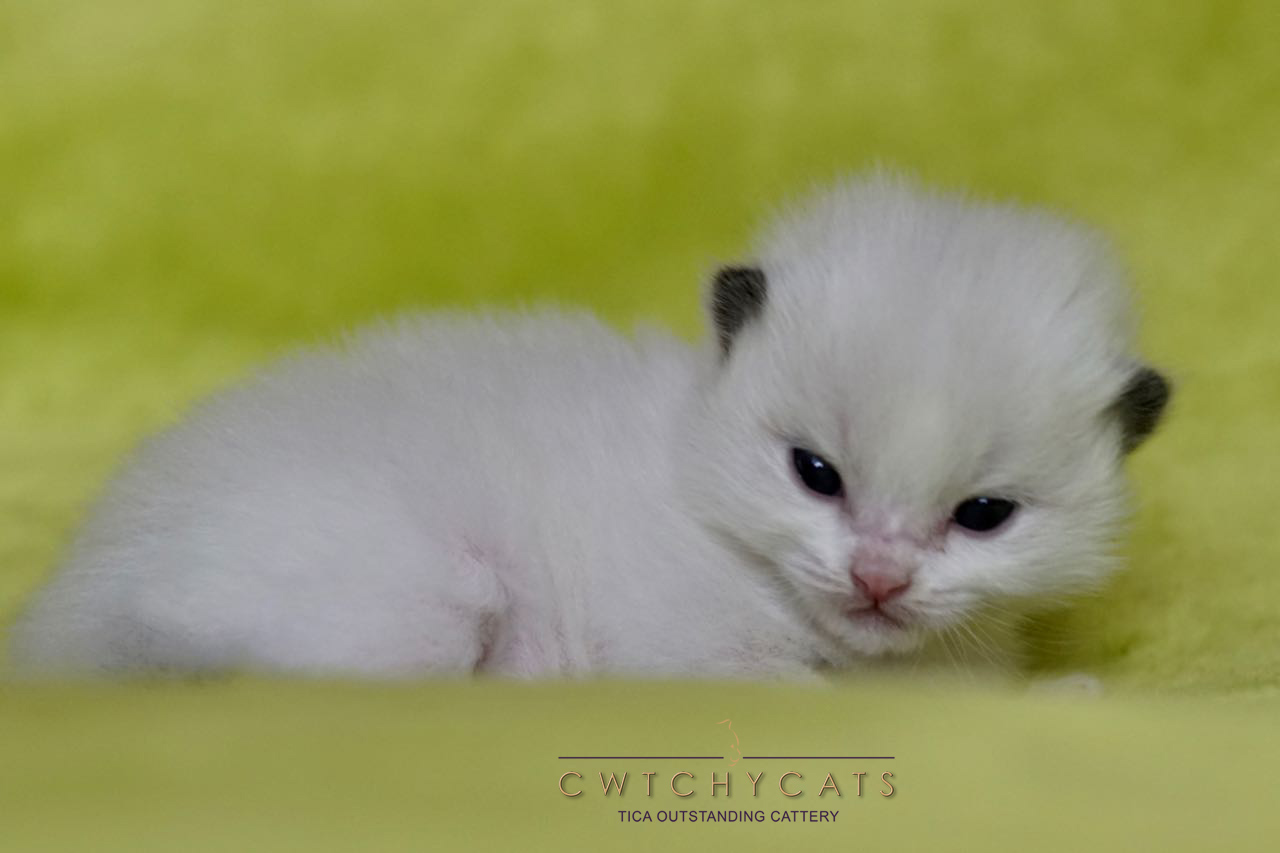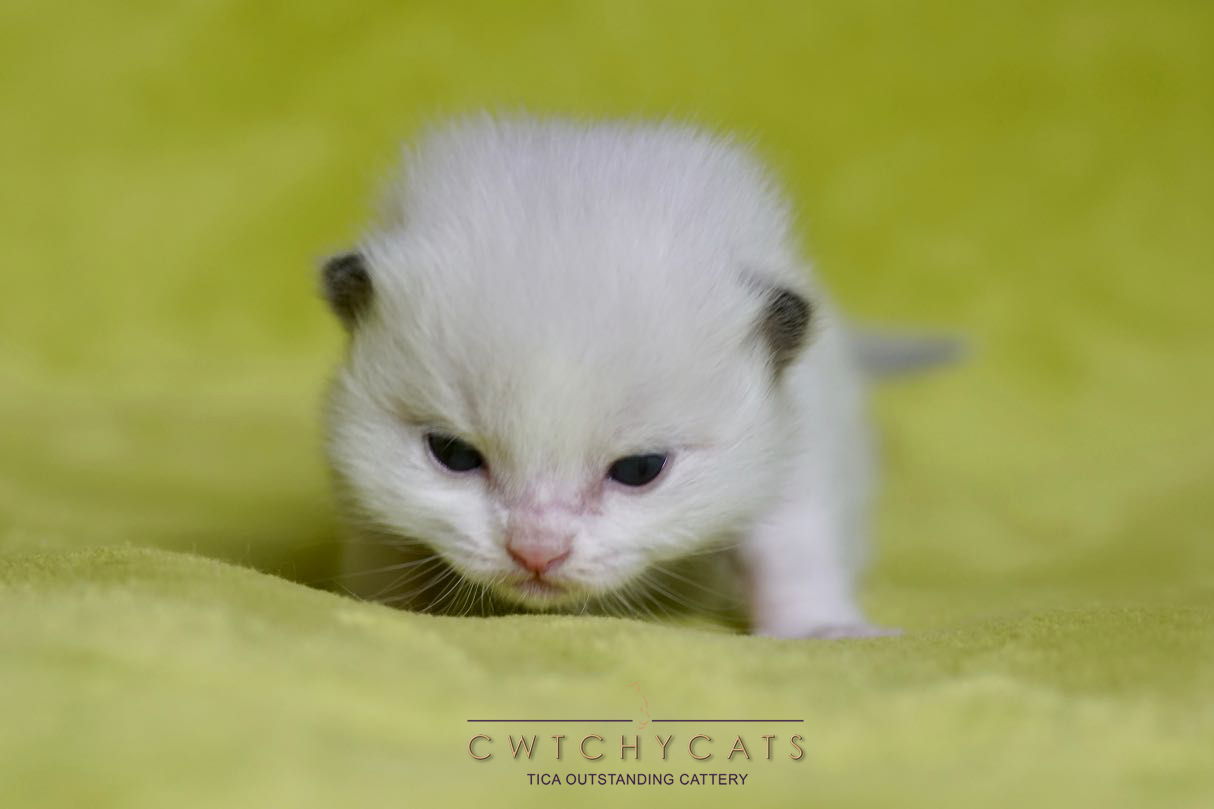 Magnum - 2 Weeks Old
​​​​​​​

Magnum ​​​​​​​- 1 Week Old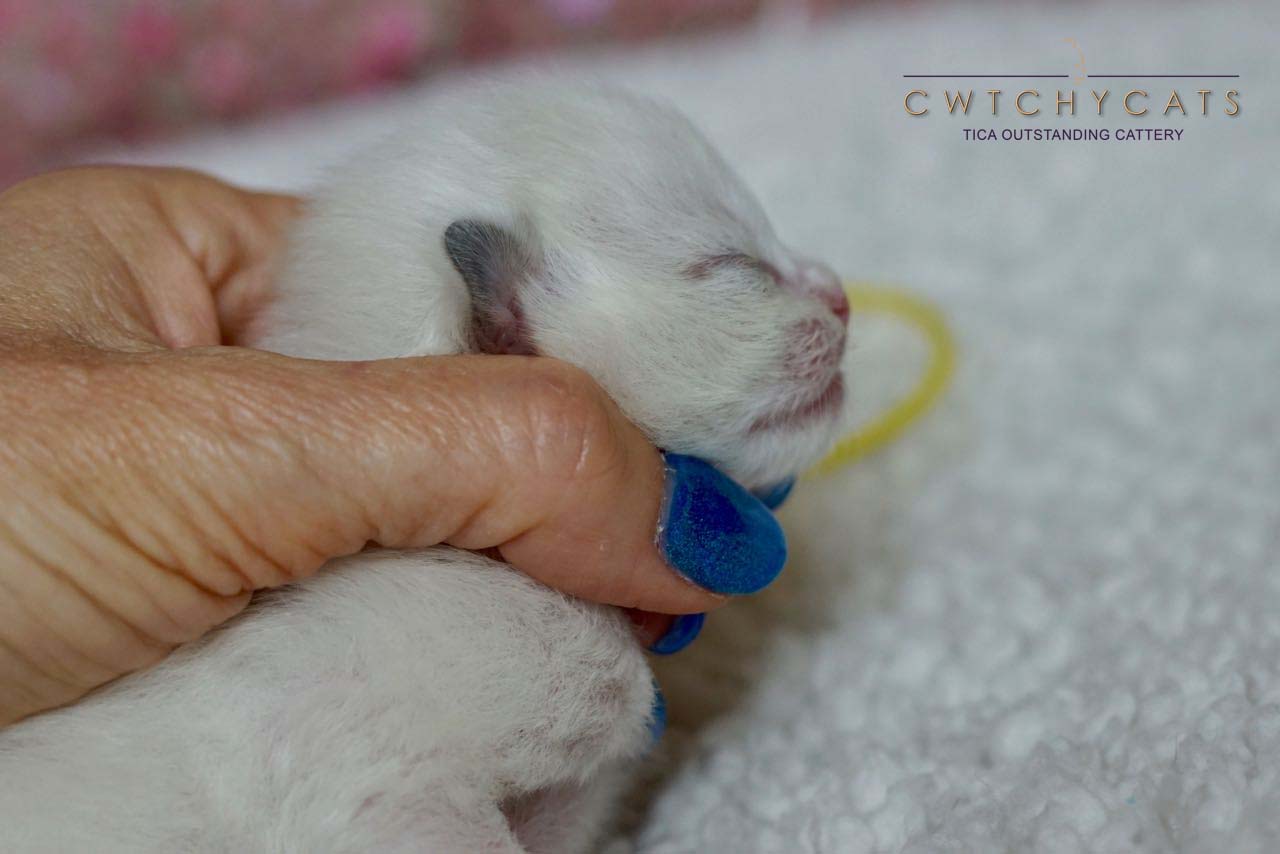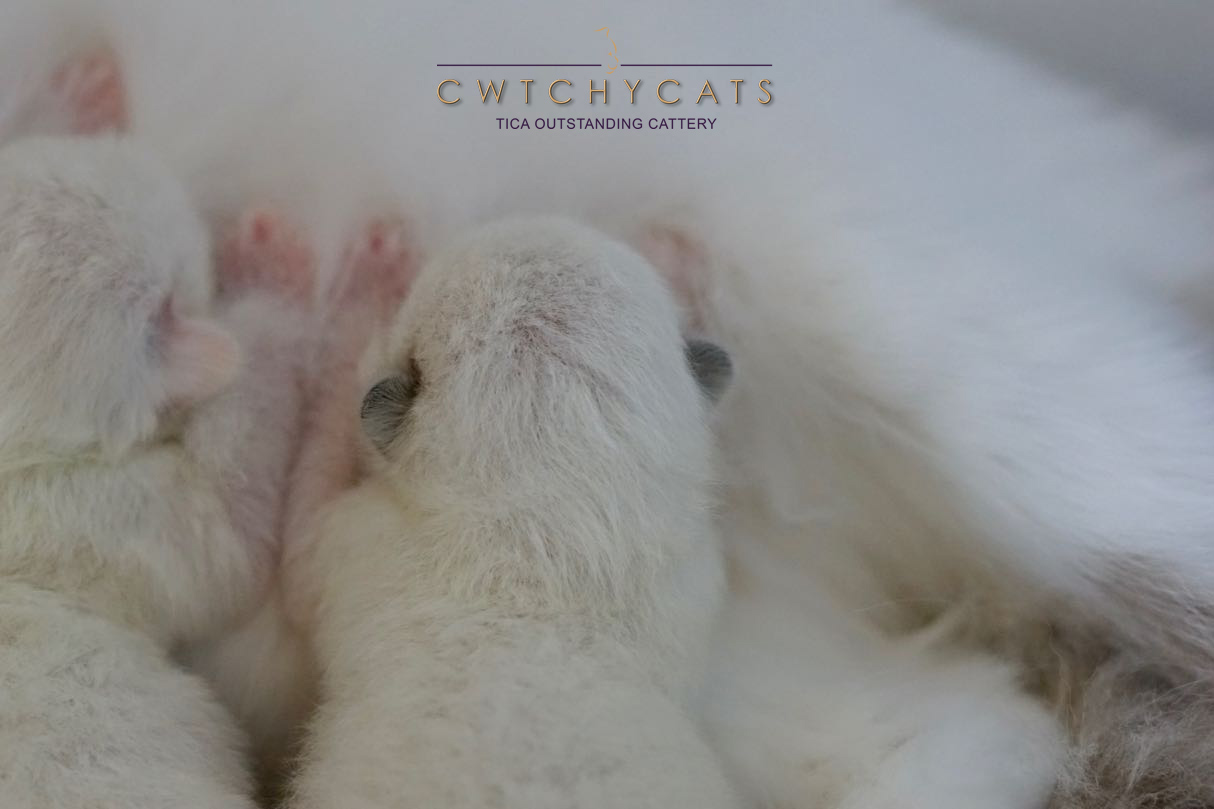 Magnum - 1 Week Old
​​​​​​​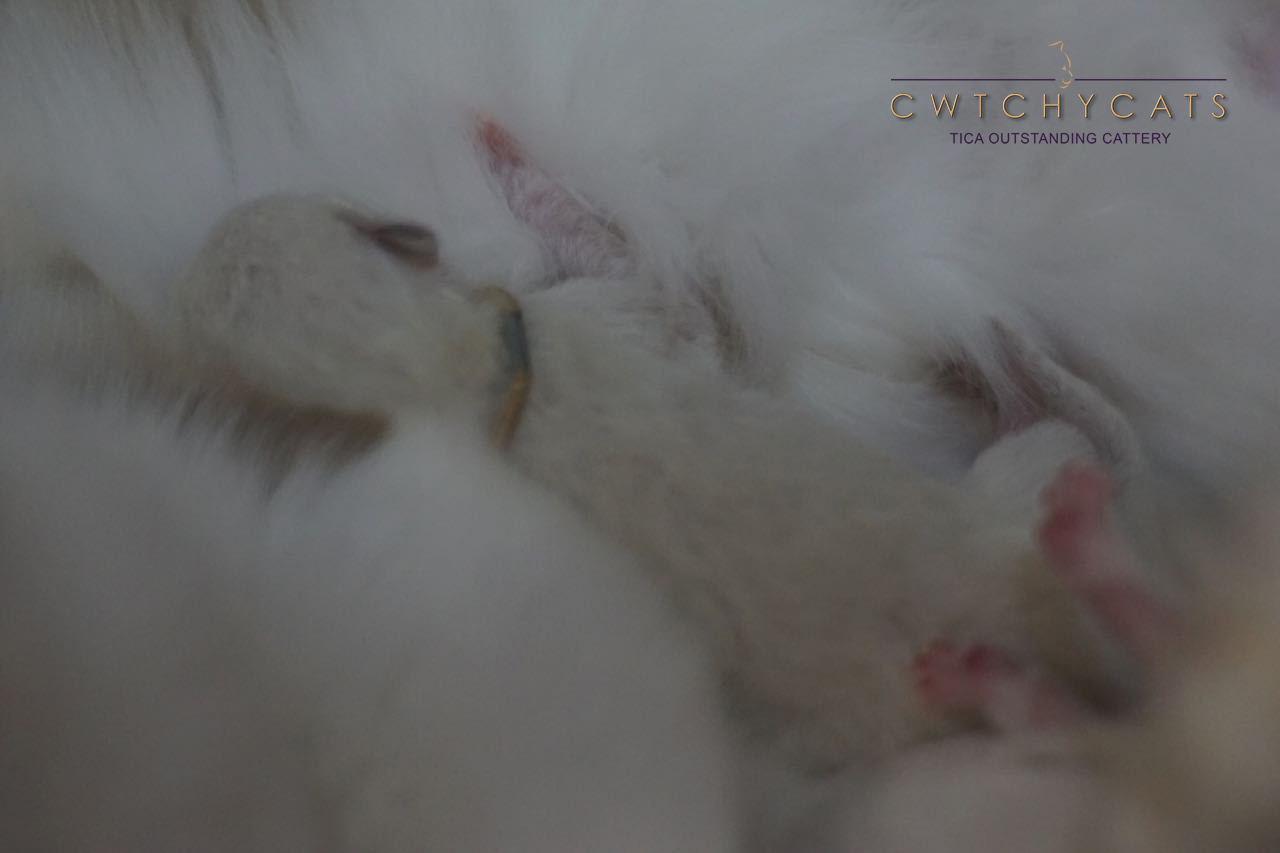 Magnum - 2 Days Old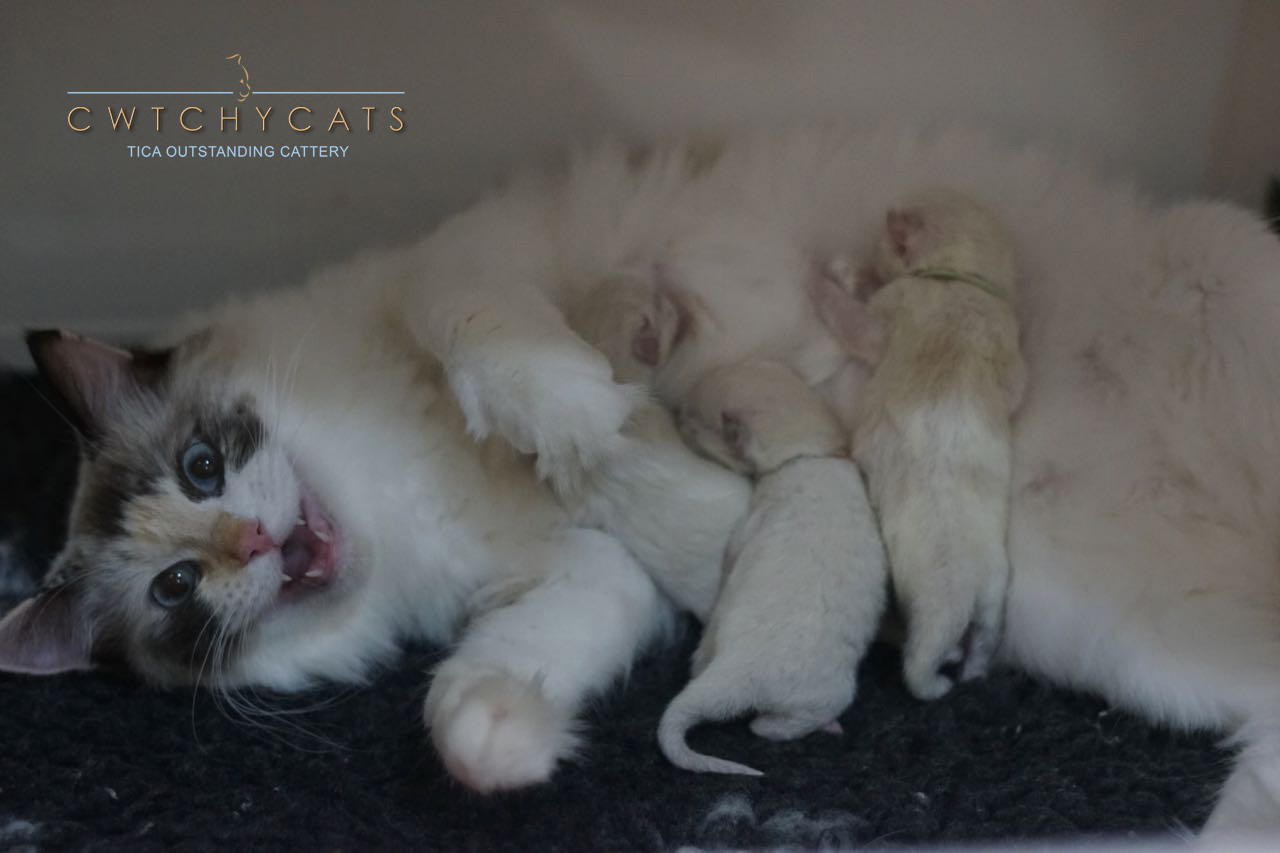 Addie and her 2 day old kittens