Became proud parents to 3 huge and very handsome boys who were
born on September 9th 2020. These kittens are pre-reserved and will be adopted by people already on our waiting list. If you would like to join our waiting list, please contact us with your email address and we will send our kitten questionnaire off to you.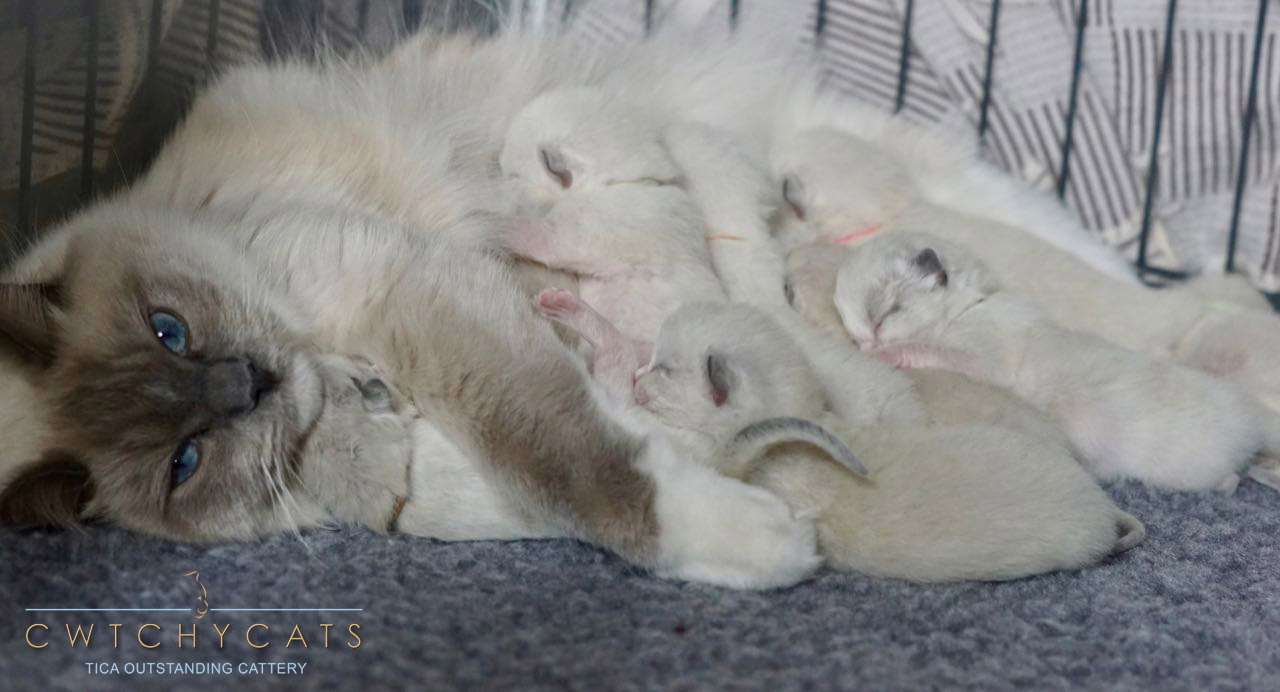 Sassy with her and her sister Keiras' Kittens!
(Please note, these kittens are not caged - the door is always open and Mums come and go as they please. This is the biggest safe space we had with enough room for both Mums and 9 growing kittens)!

We are very proud to introduce Sassy & Enzos' first litter!
Sassy was an absolute trooper and laboured easily, without issues ably assisted by her sister and niece and nephews!! Keira assisted her and comforted her right through the birth and they both cleaned the kittens together - just had she had done for Keira the day before. All of her kittens are doing really well, they are huge boys already. Sassys' kittens are all blue - we have 2 blue bicolour boys and a blue mitted boy.
These Kittens will be known as our "Nonsense Words 2 Litter" - named with a nod to their heritage after their grandmother Calli (Whatchamacallit) and great Aunt Ama (Oojamaflip) - who both have nonsense names too - plus of course as usual, "Delenzo" after Dad Enzo.
Pedigree


The updates for this litter will be done together with Keiras', as they will be brought up together and will have the same developmental steps, being just one day apart.
Photos for our Nonsense Words 2 Litter will remain on this page!
Boy 1 : Orange Collar
Bob (Cwtchycats Thingamabob Delenzo)
Blue (HM) Bicolour
RESERVED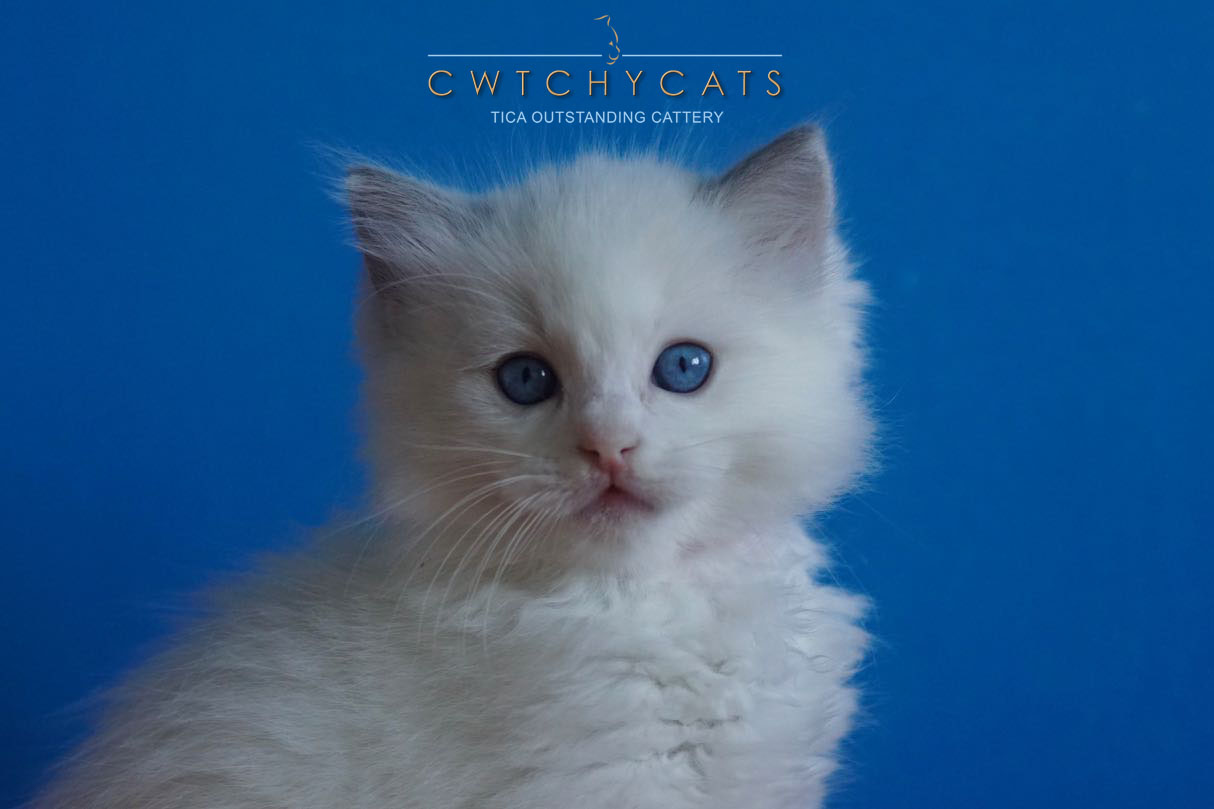 Bob - 6.5 Weeks Old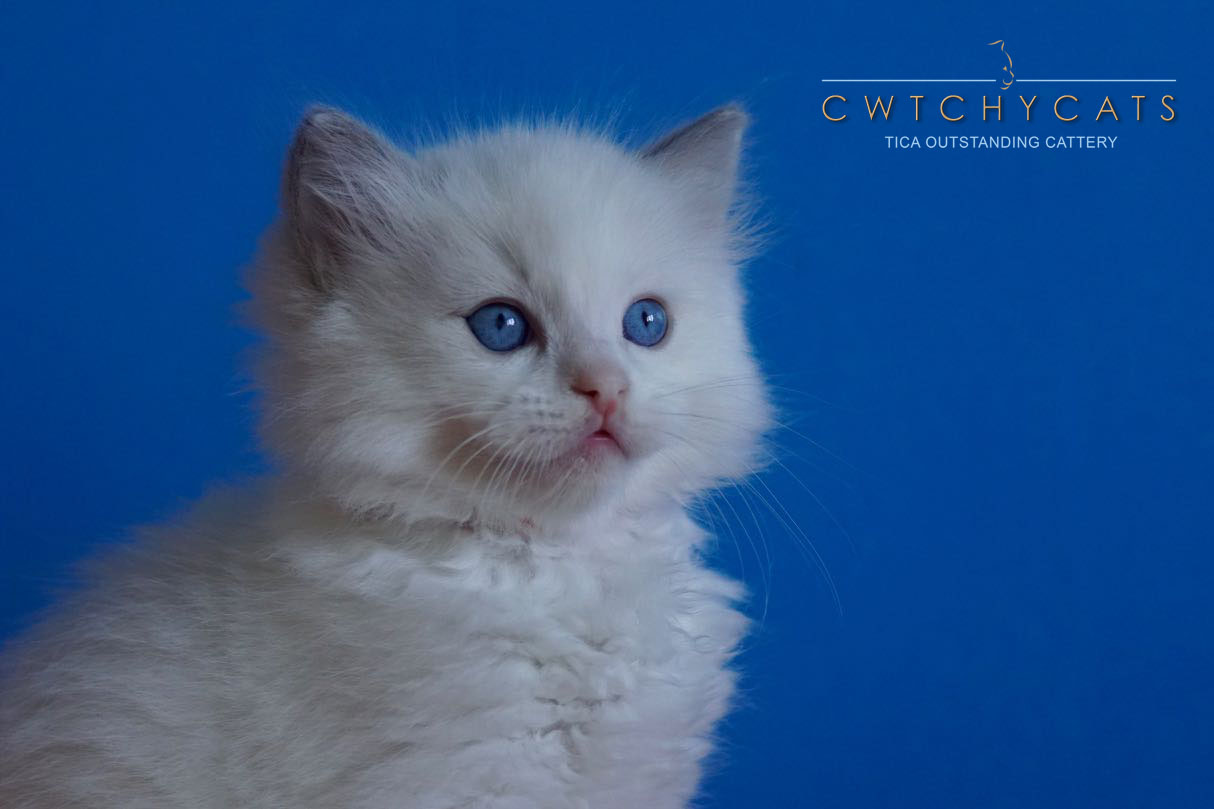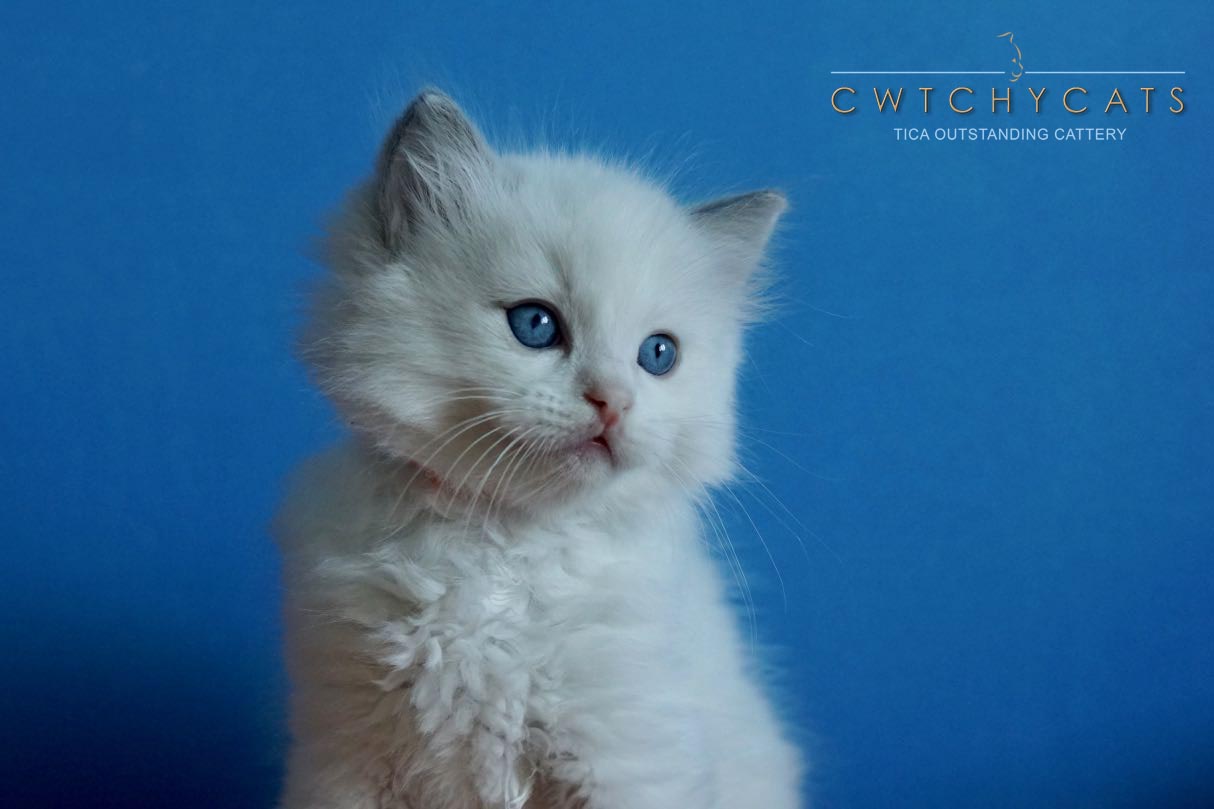 Bob - 6.5 Weeks Old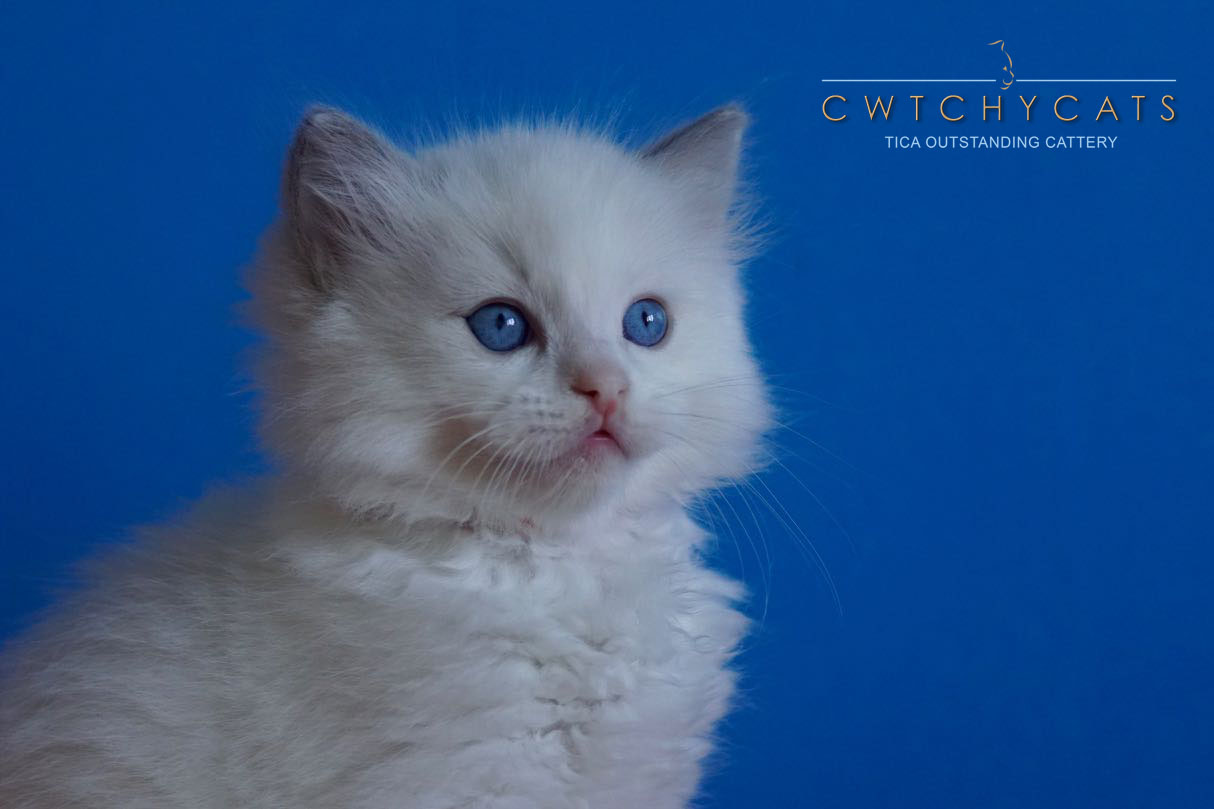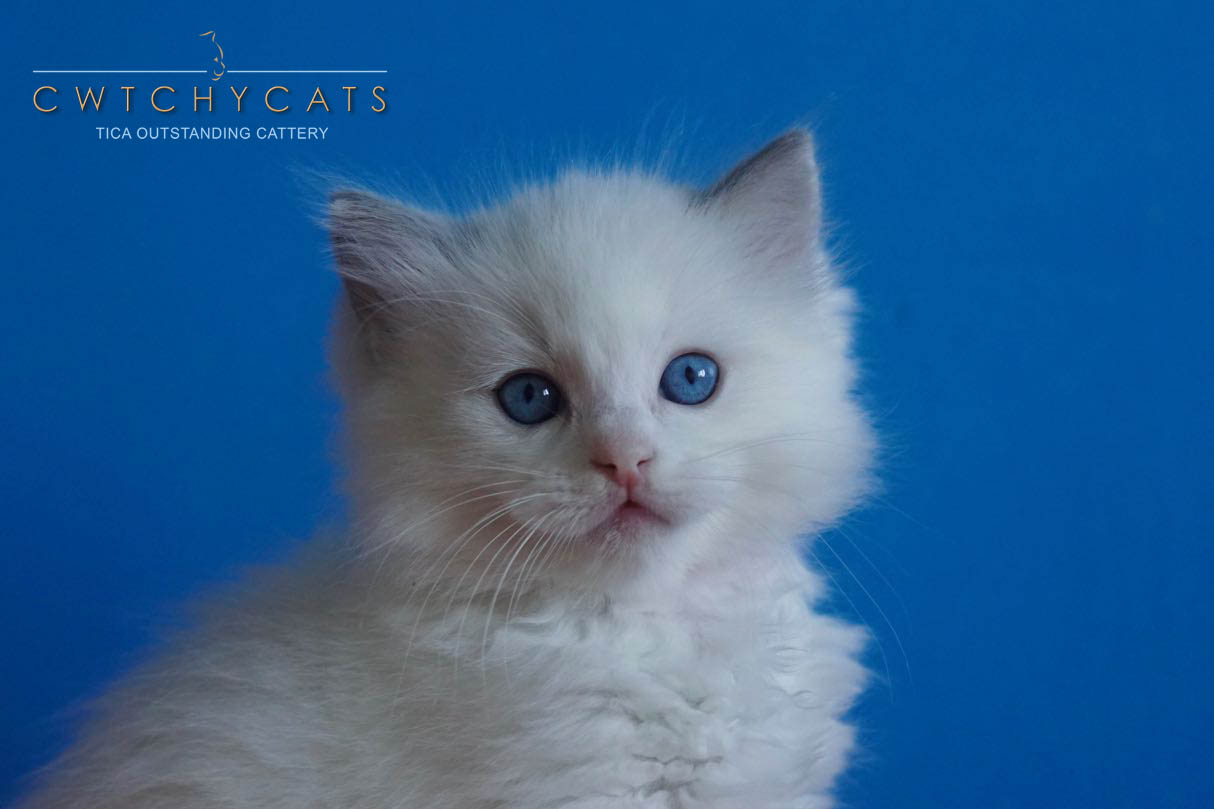 Bob - 6.5 Weeks Old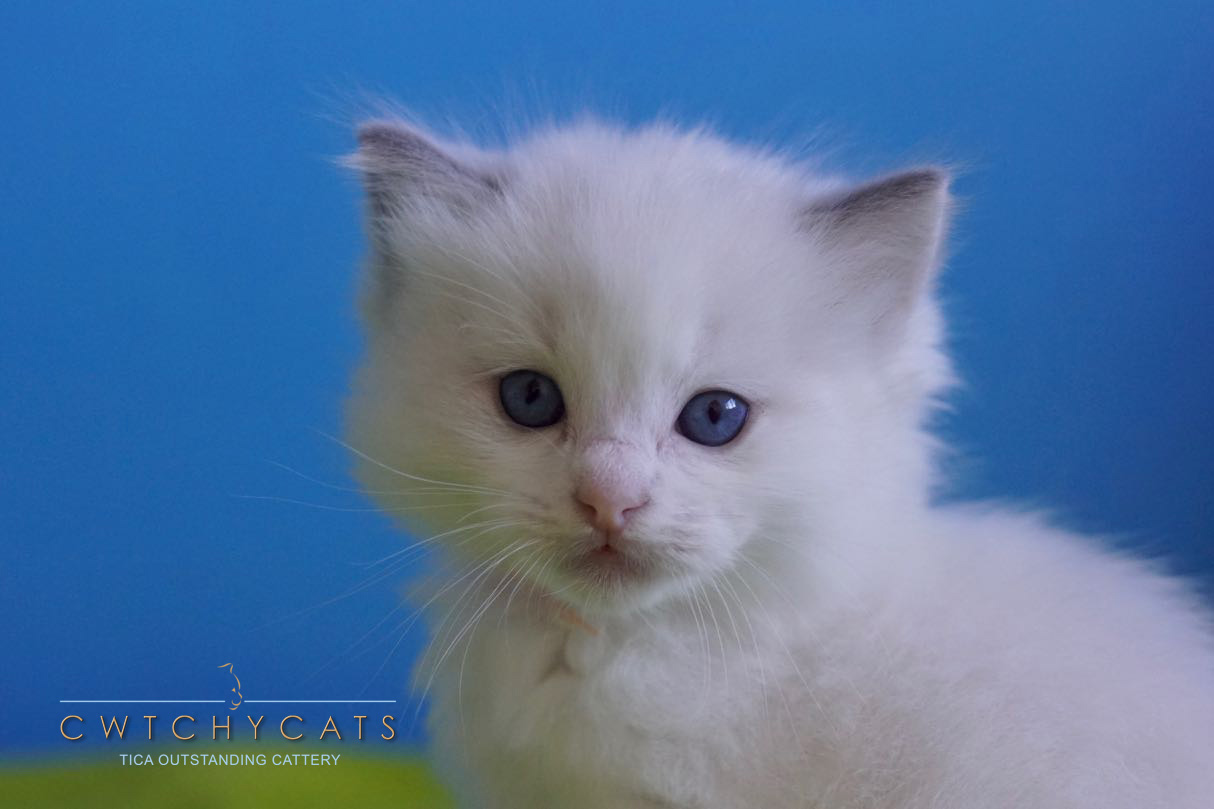 Bob - 5 Weeks Old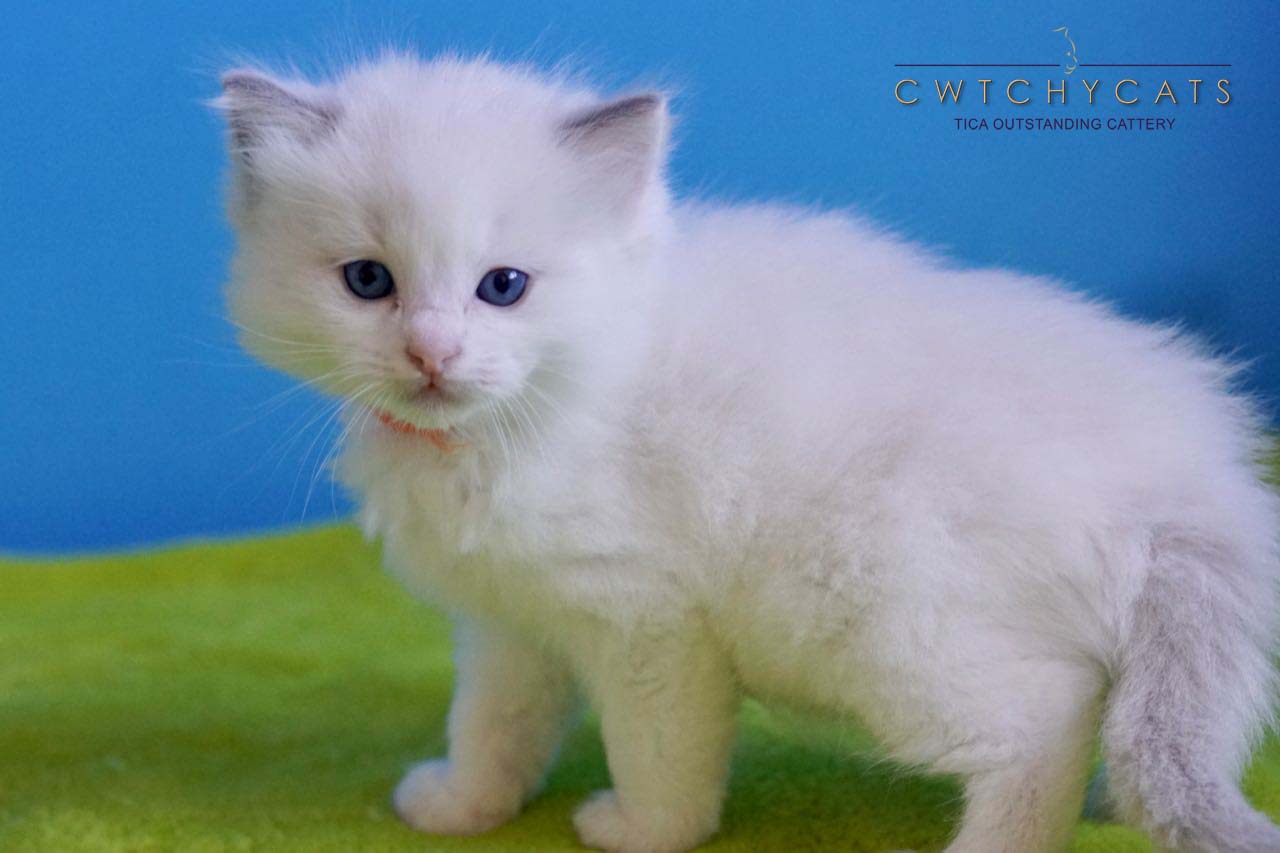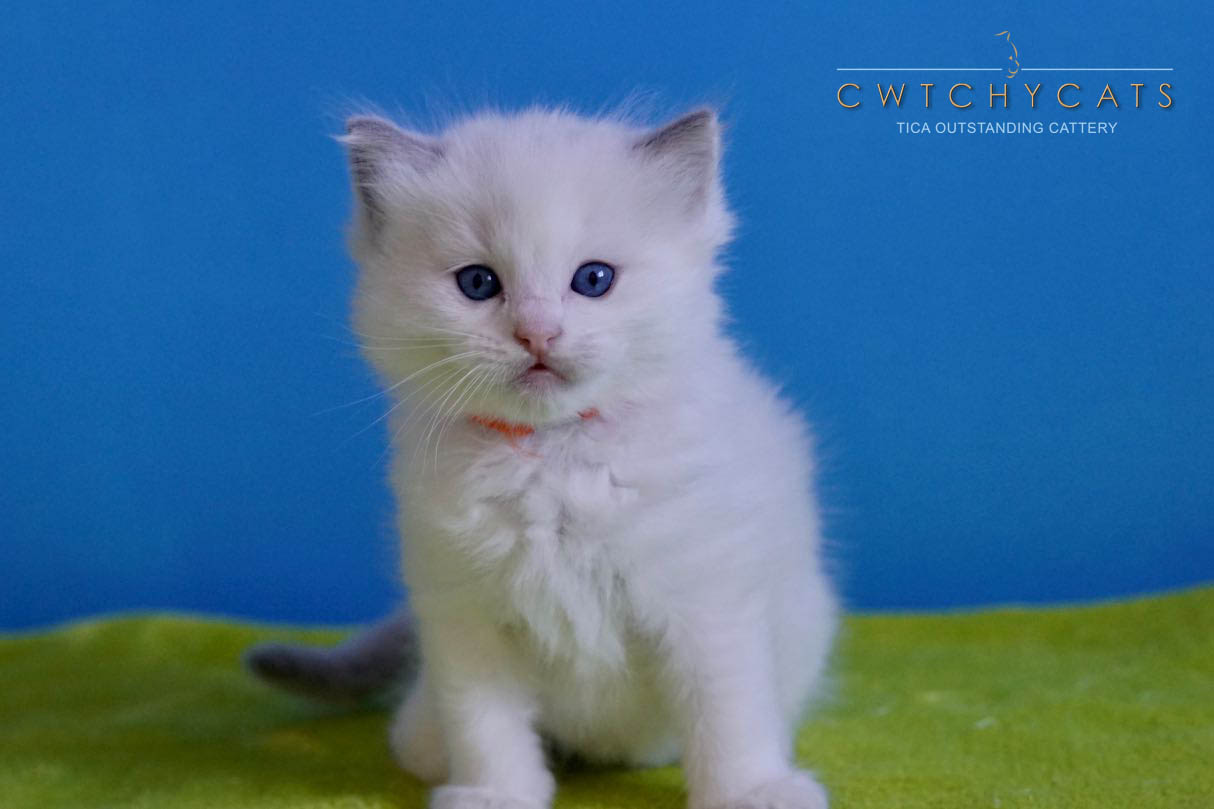 Bob - 5 Weeks Old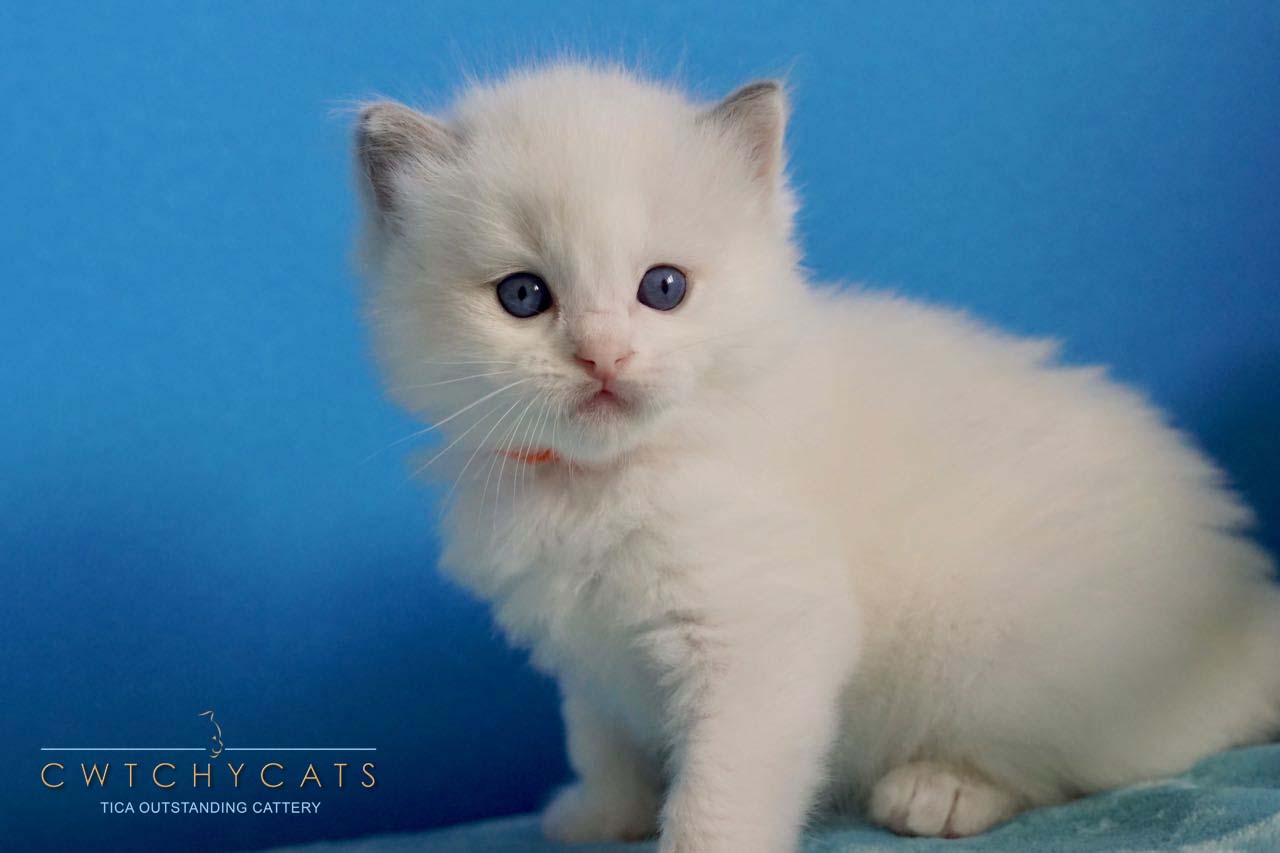 Bob - 4 Weeks Old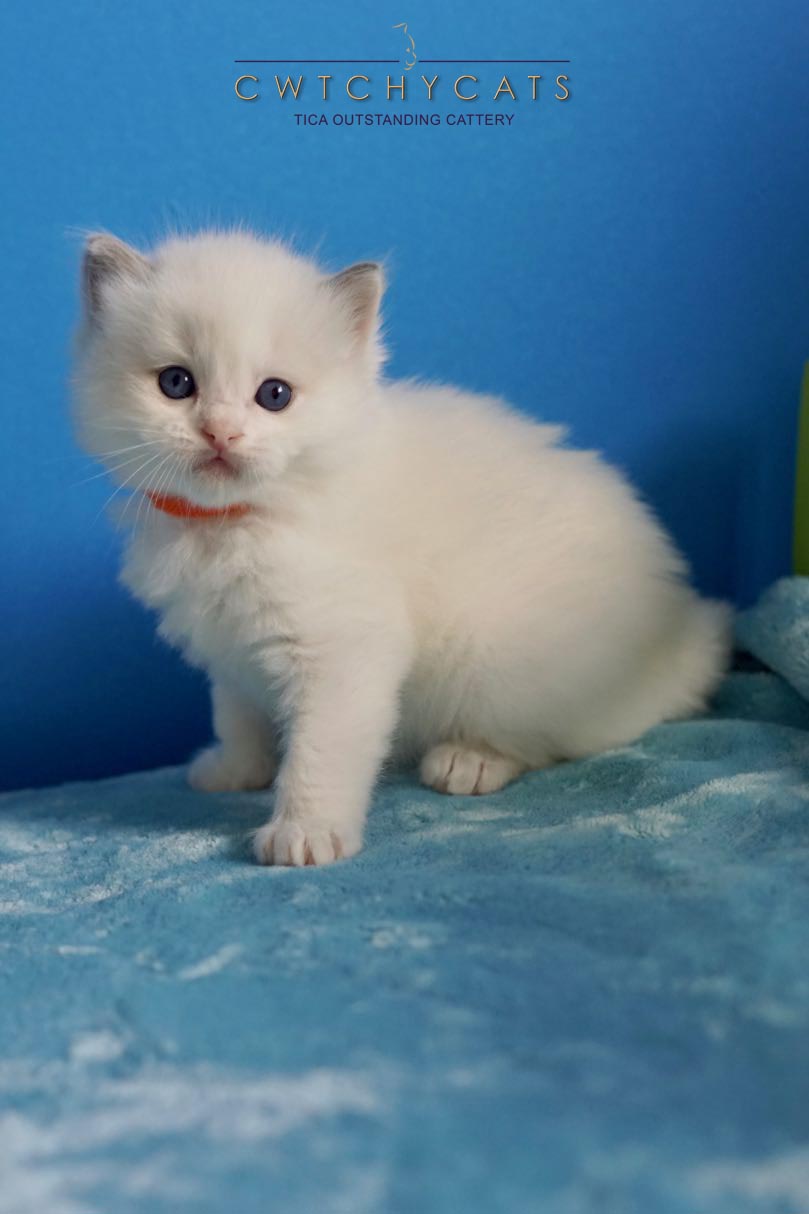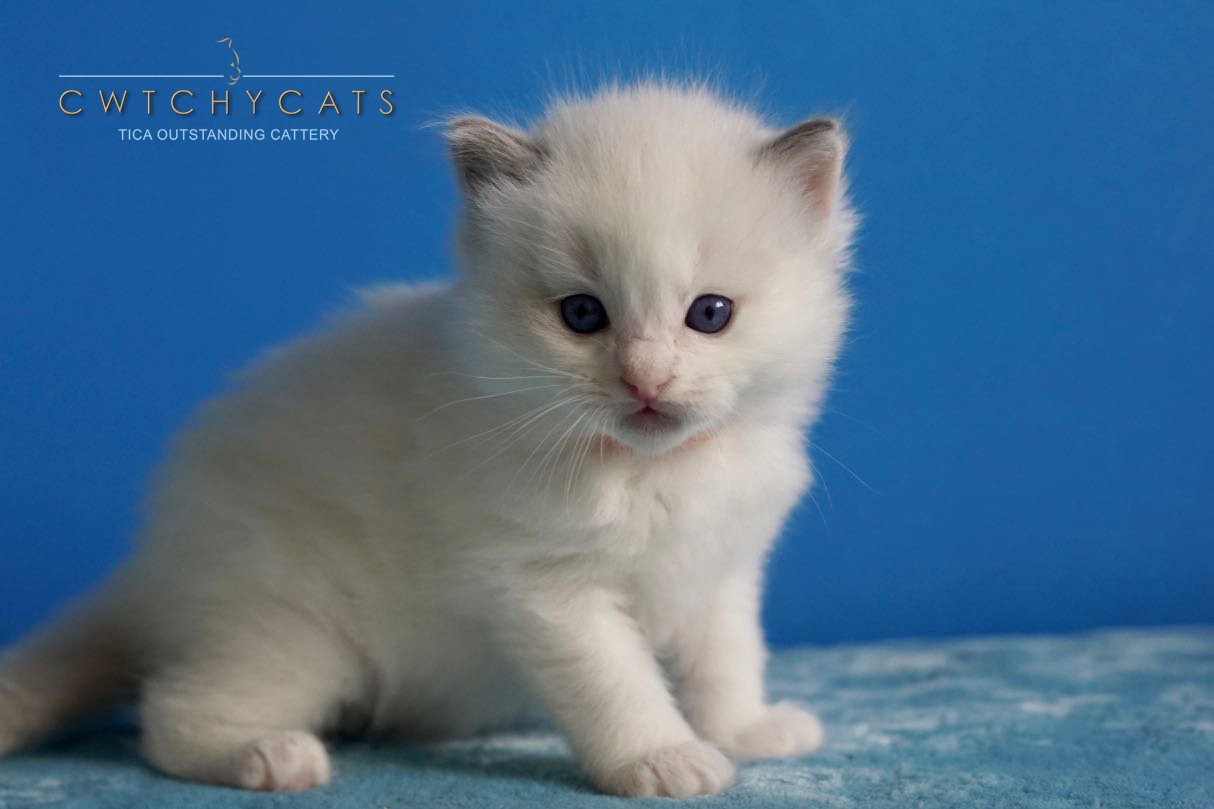 Bob - 4 Weeks Old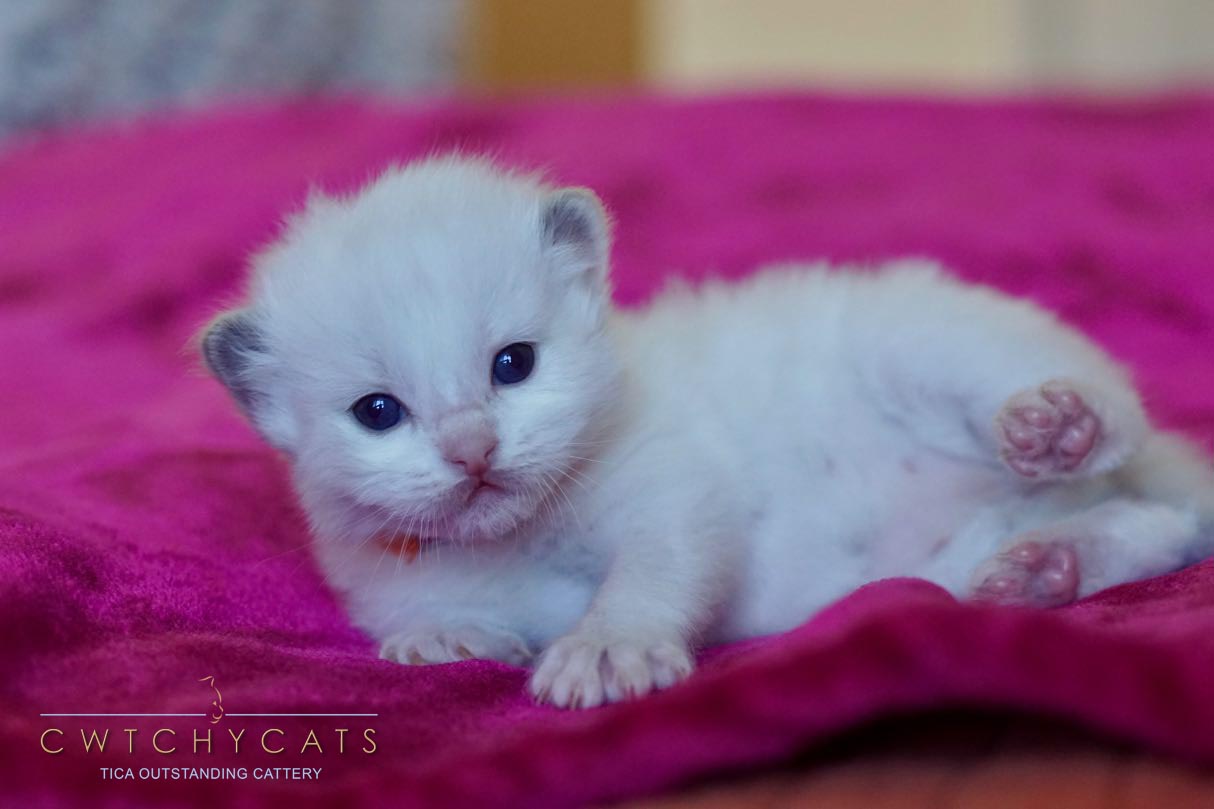 Bob - 2.5 Weeks Old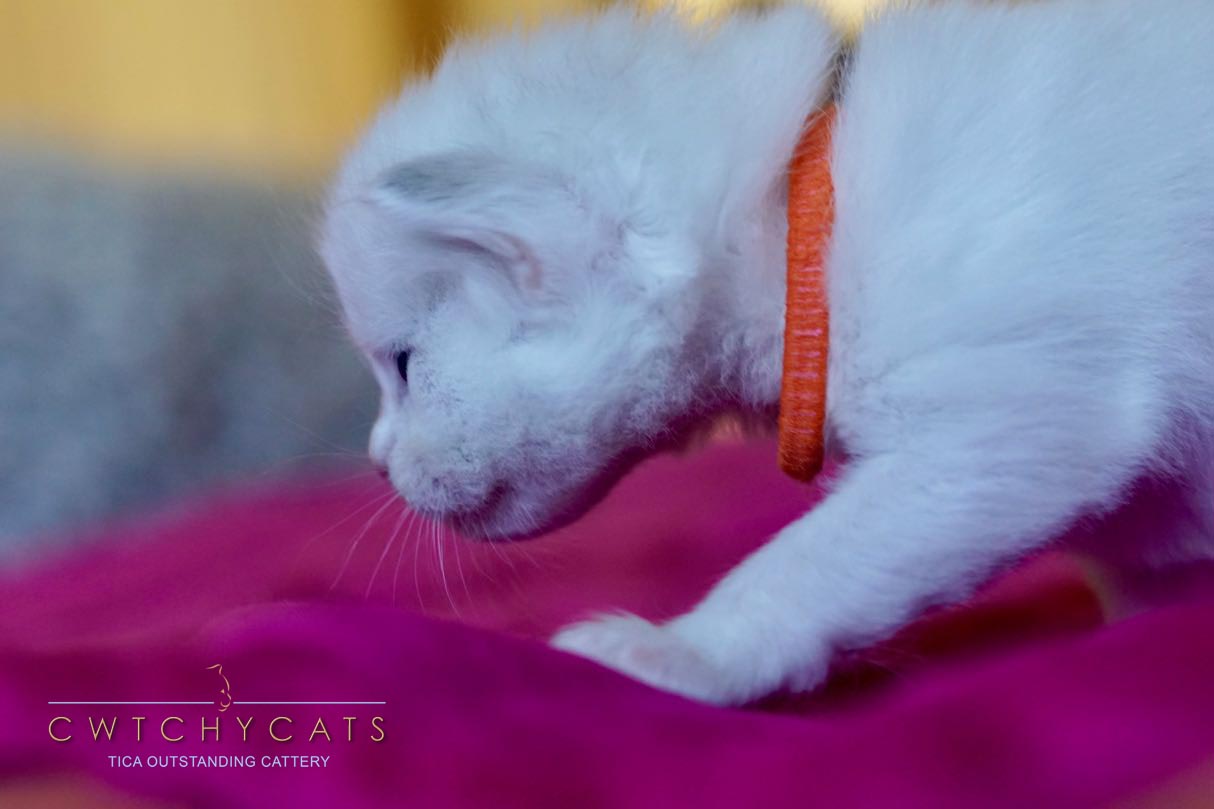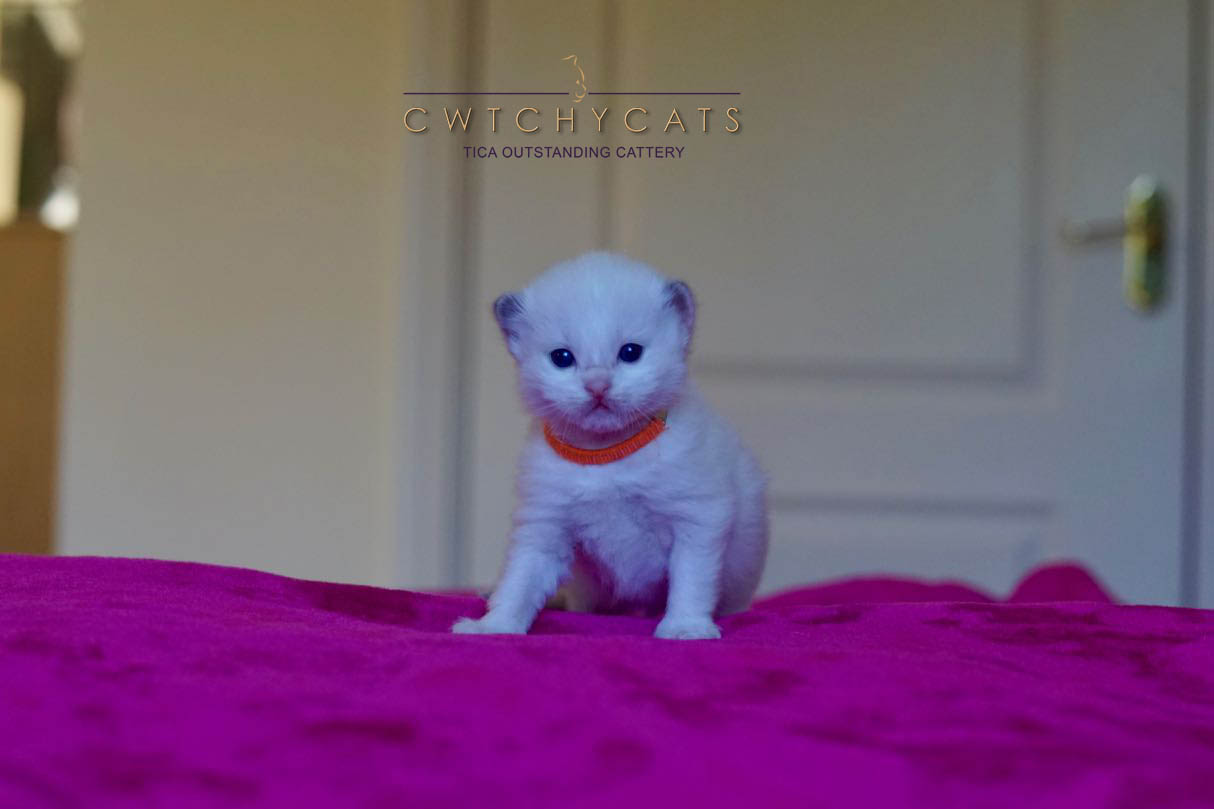 Bob - 2.5 Weeks Old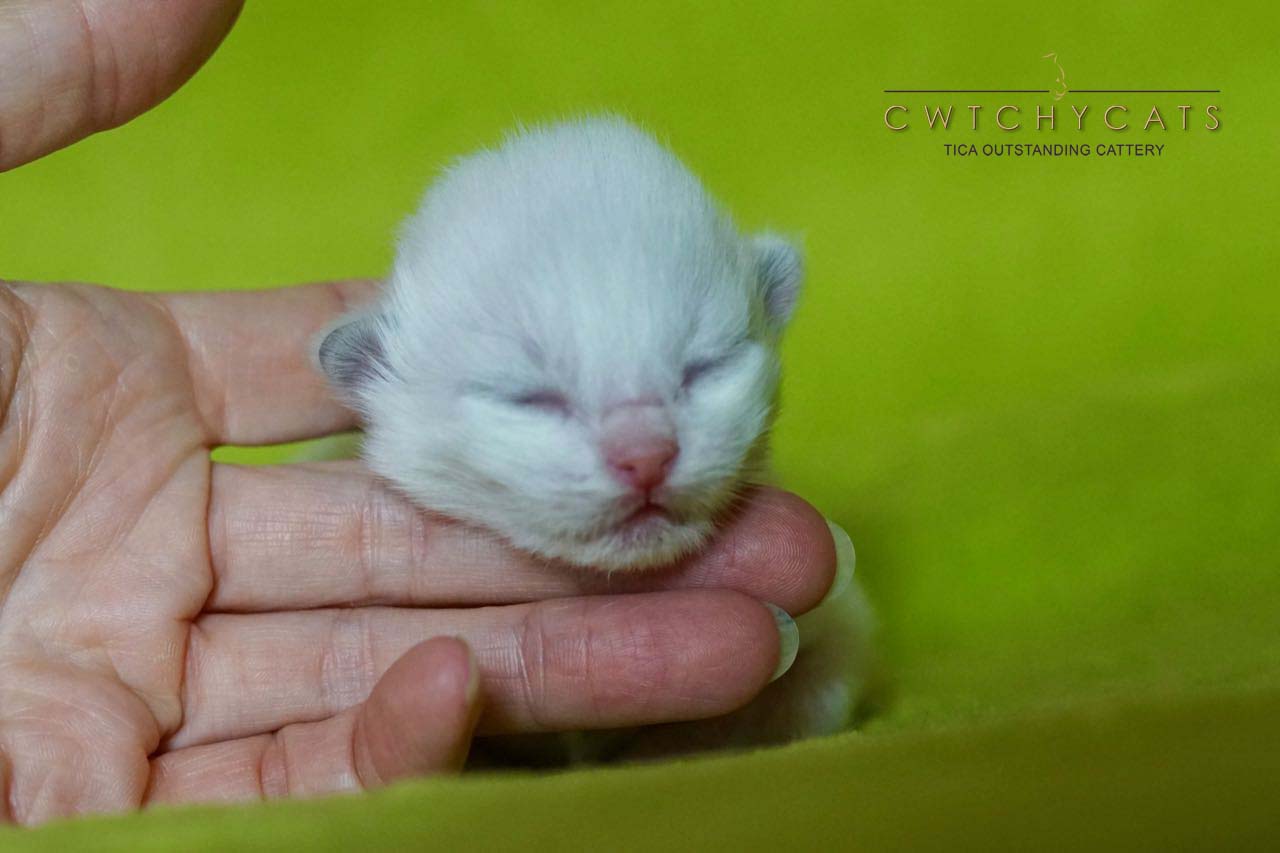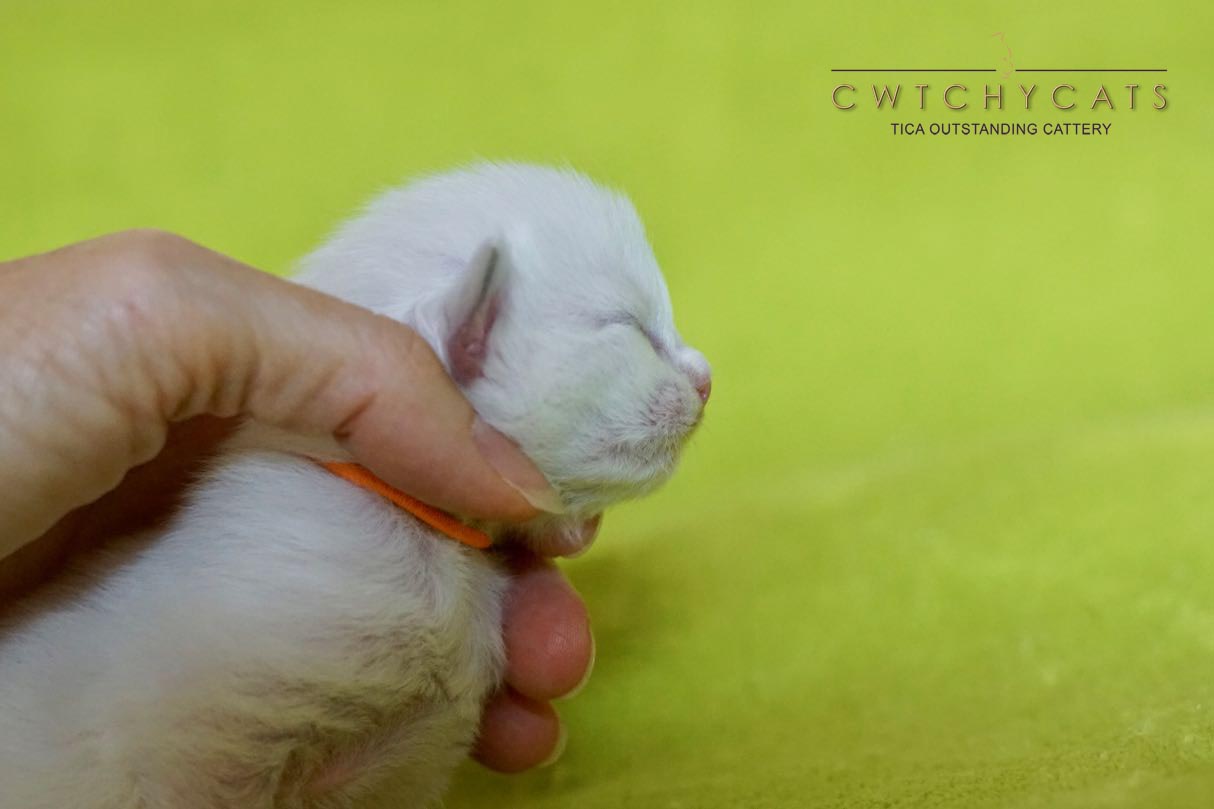 Bob - 6 Days Old
Boy 2 : White Collar
Leo (Cwtchycats Gobbledygook Delenzo)
Blue (HM) Bicolour
RESERVED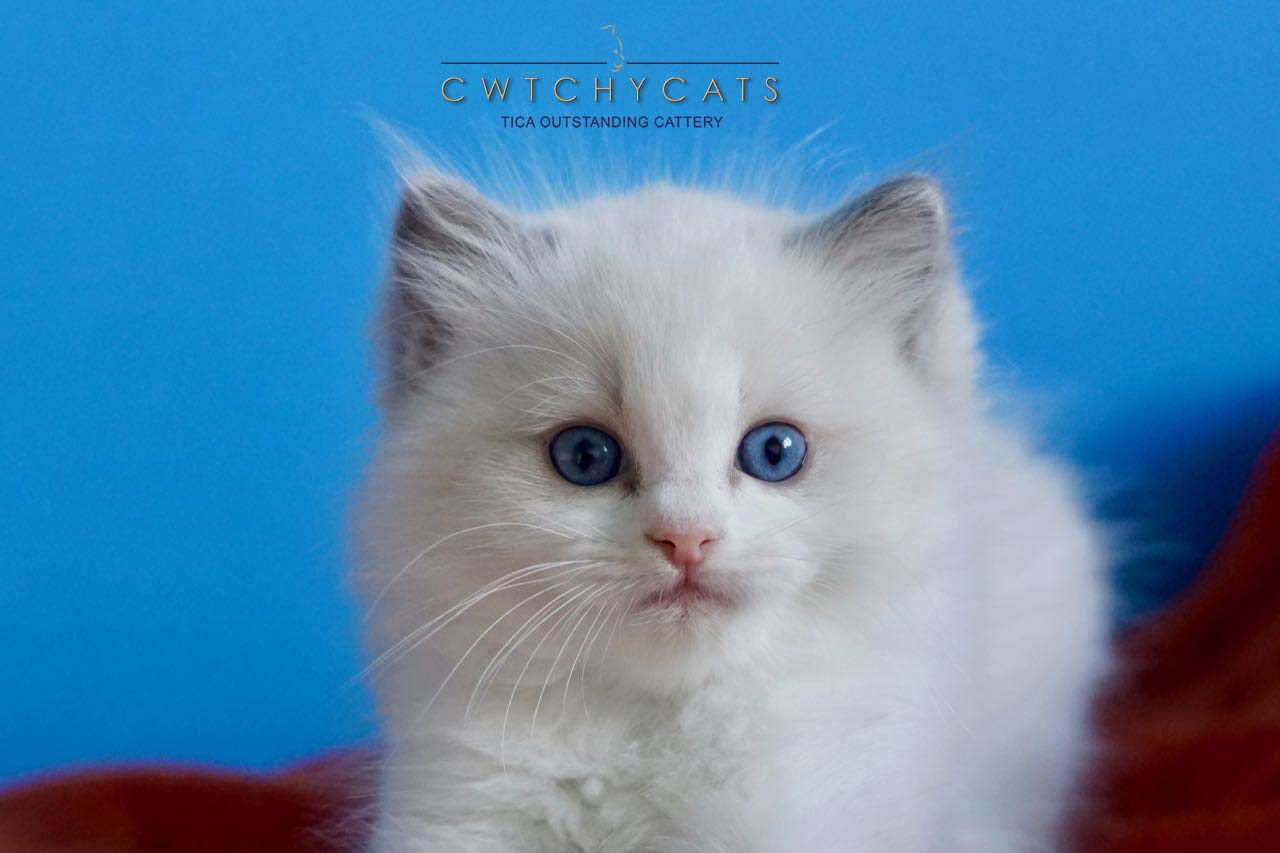 Leo - 6.5 Weeks Old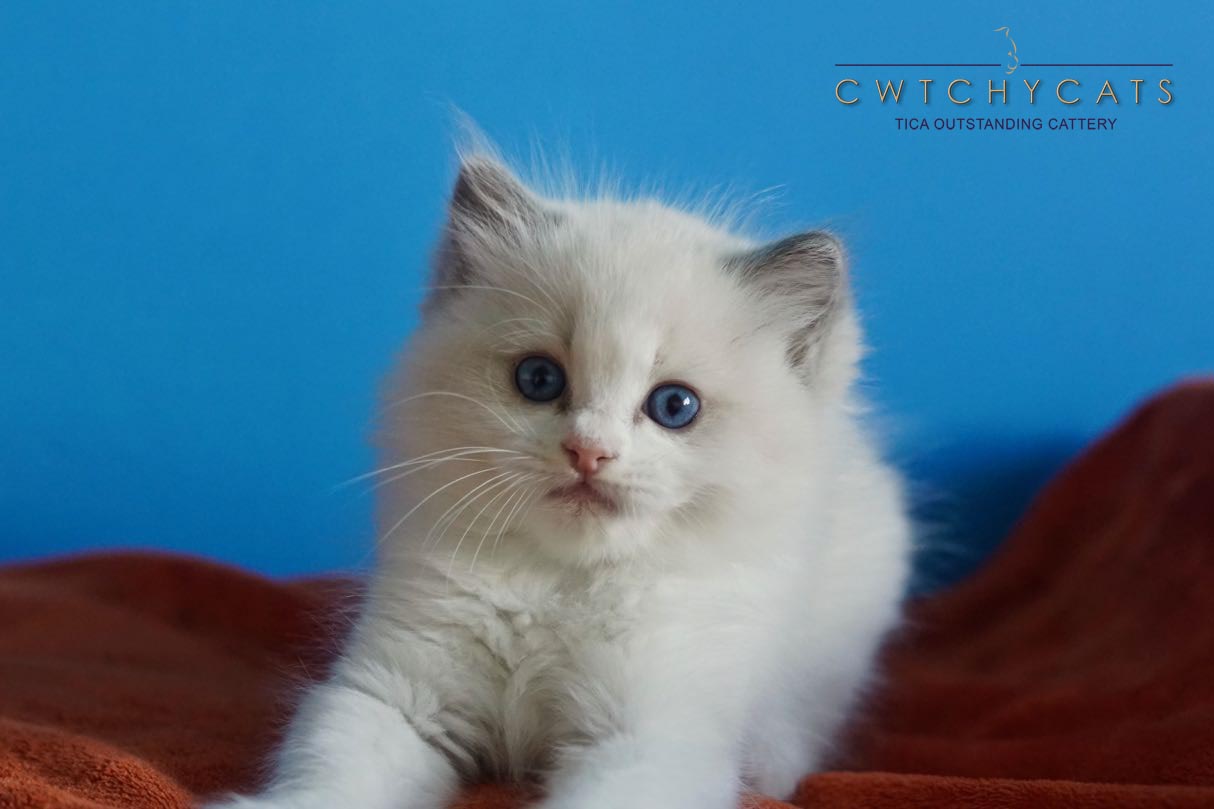 Leo - 6.5 Weeks Old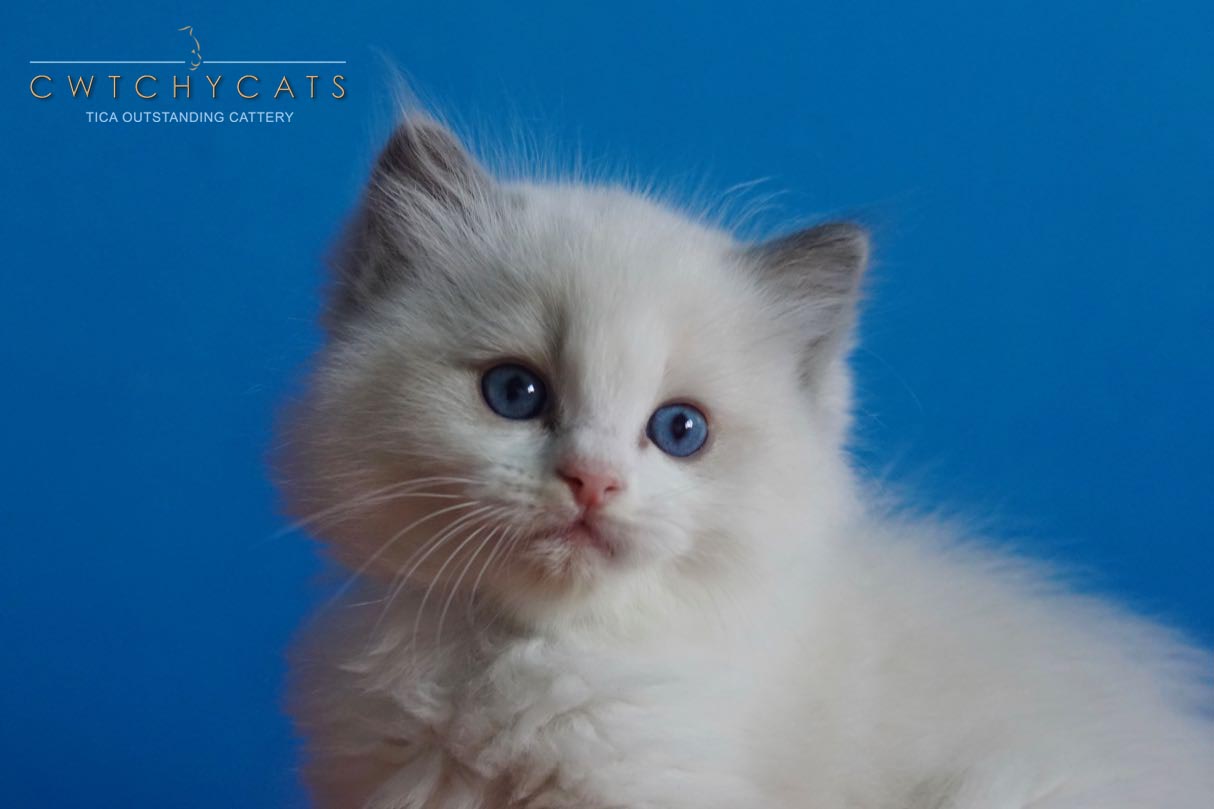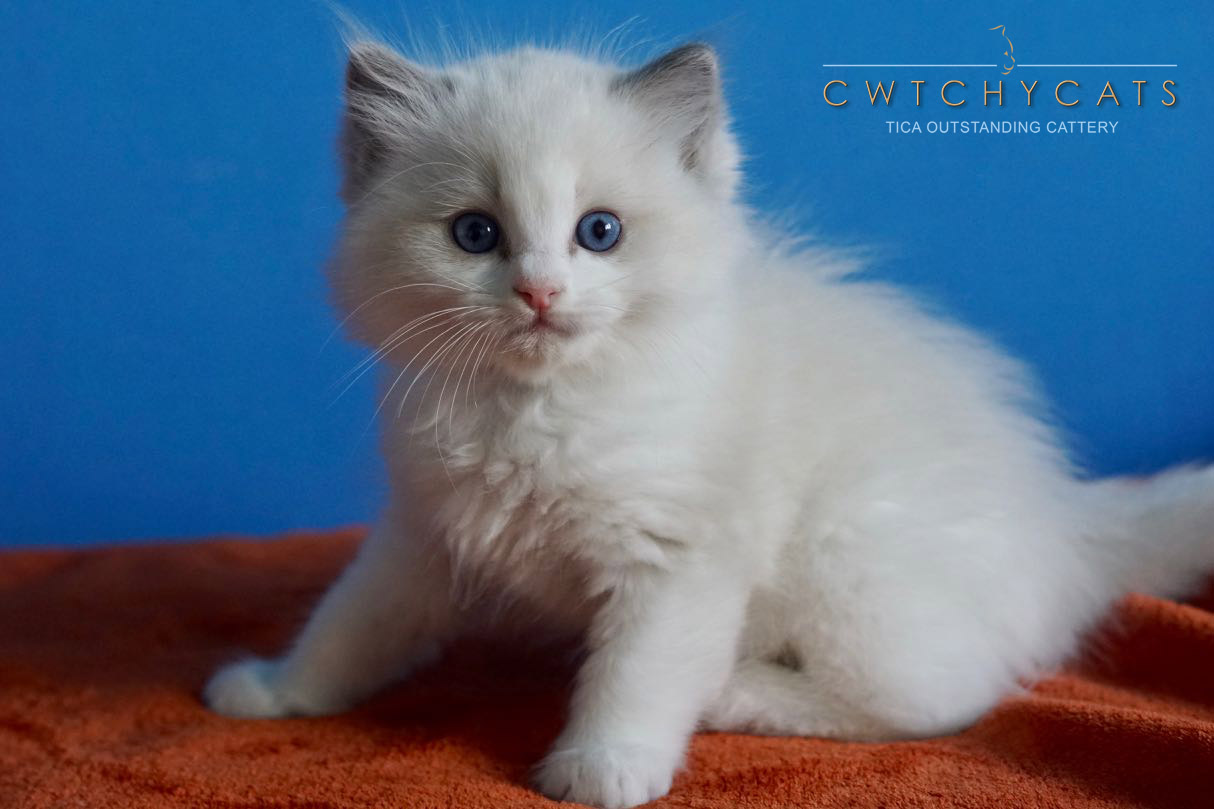 Leo - 6.5 Weeks Old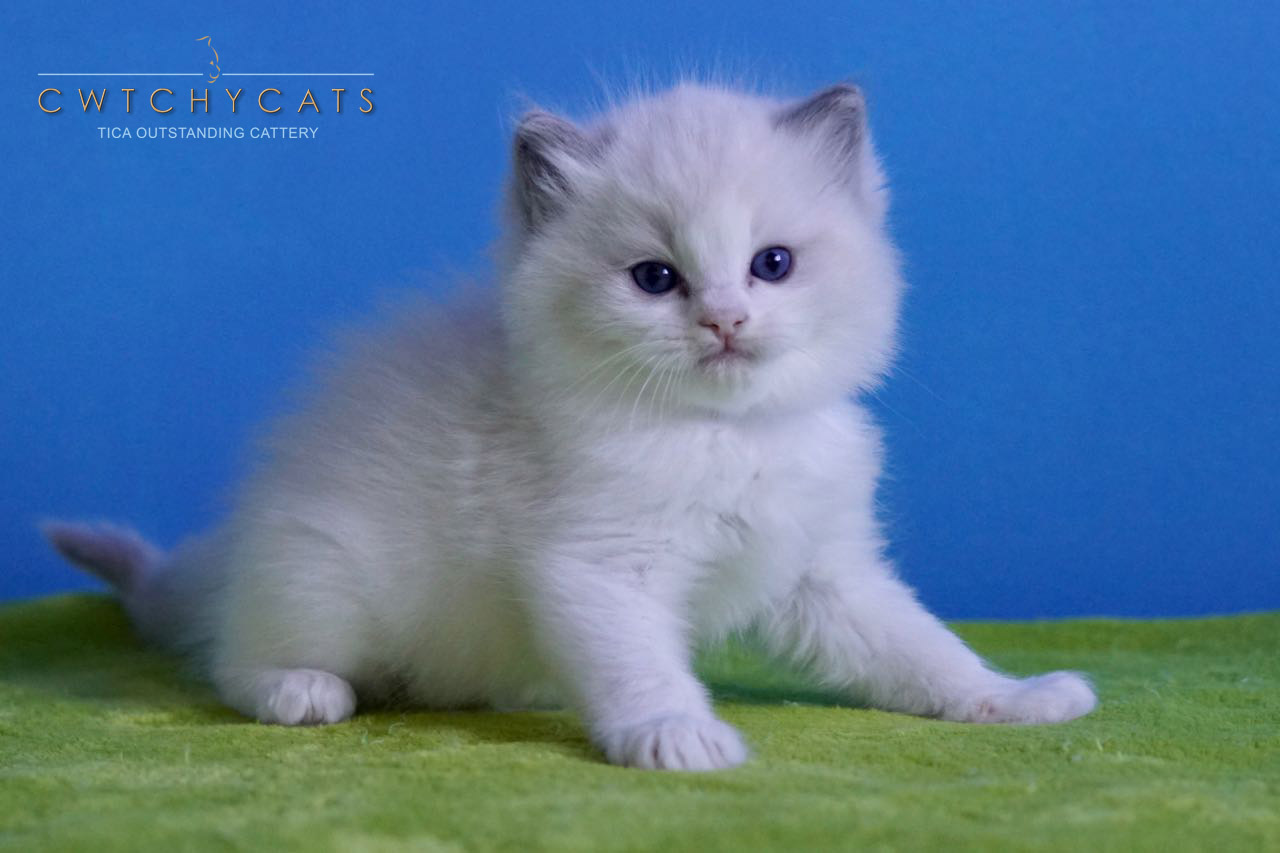 Leo - 5 Weeks Old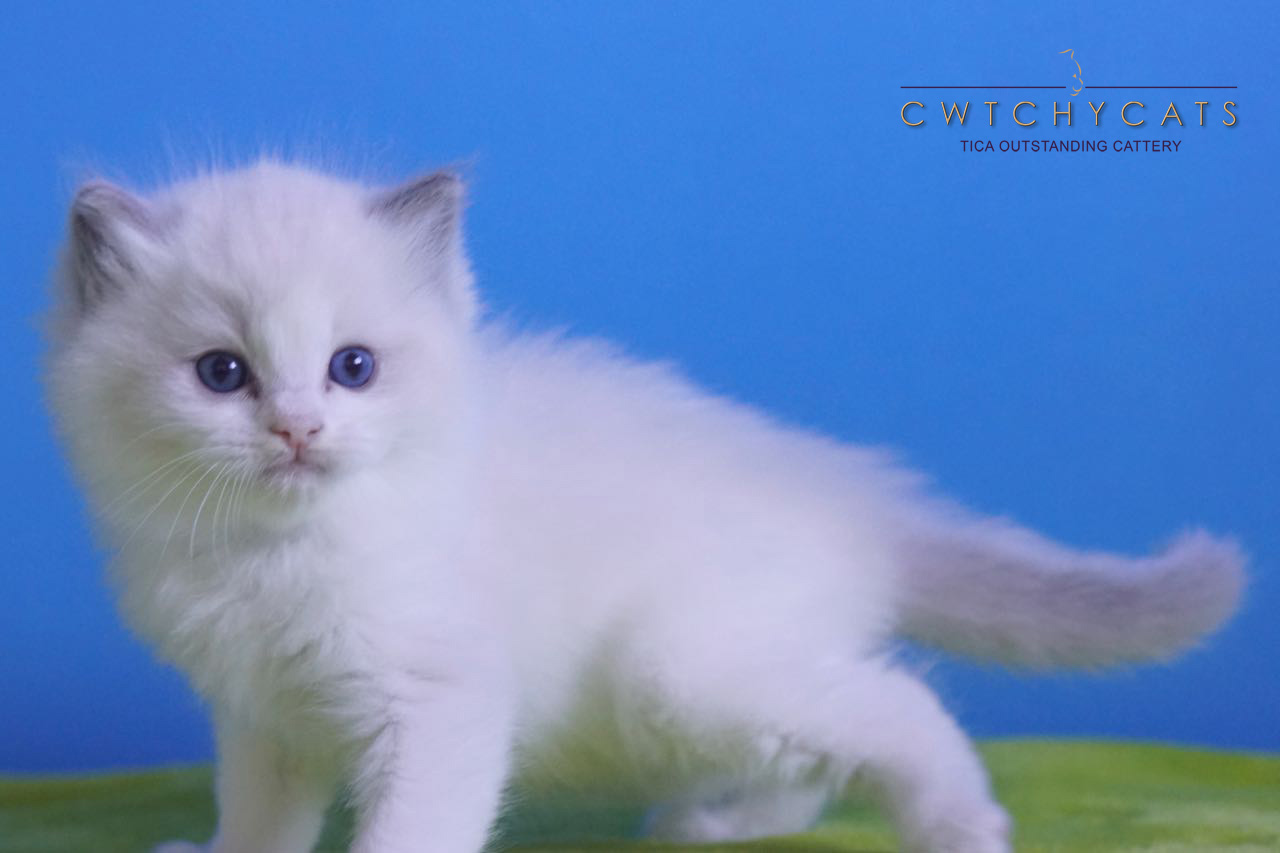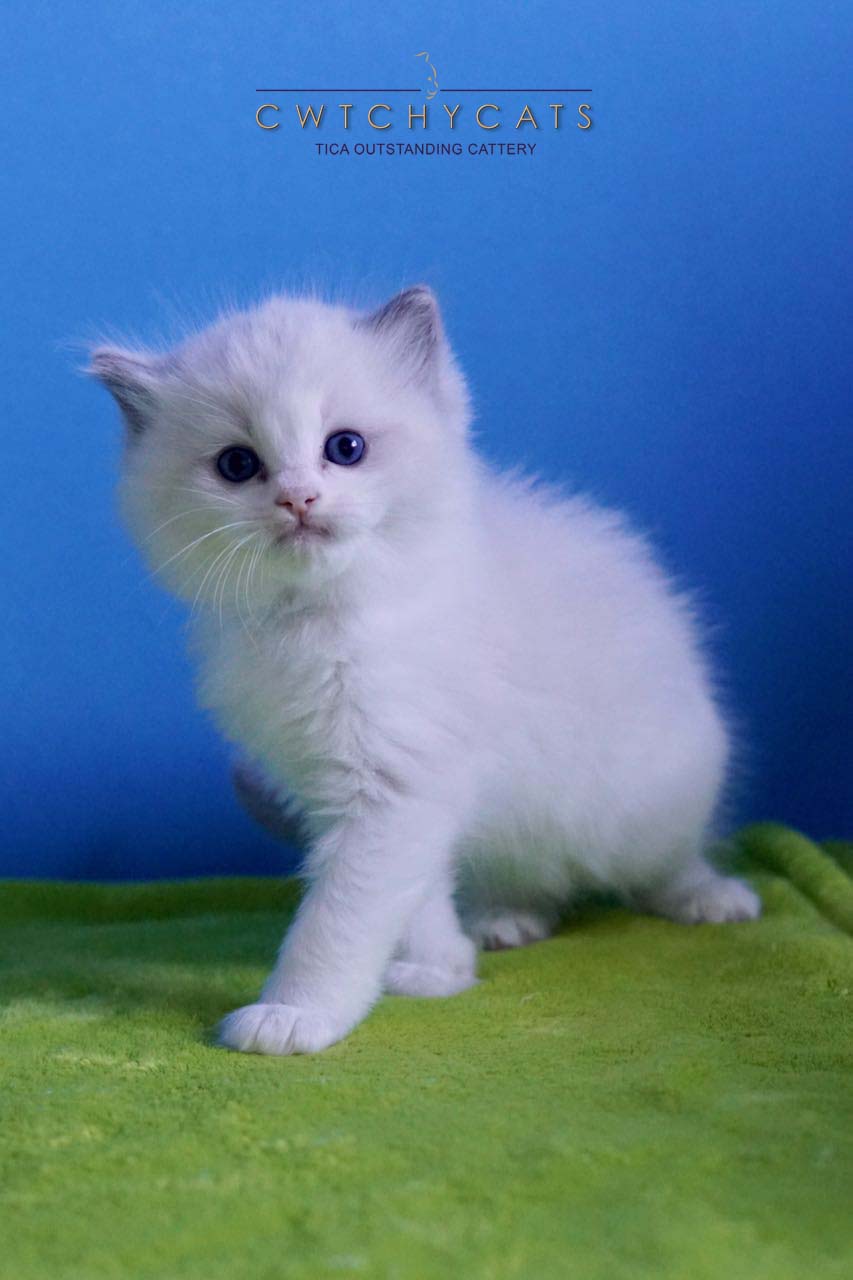 Leo - 5 Weeks Old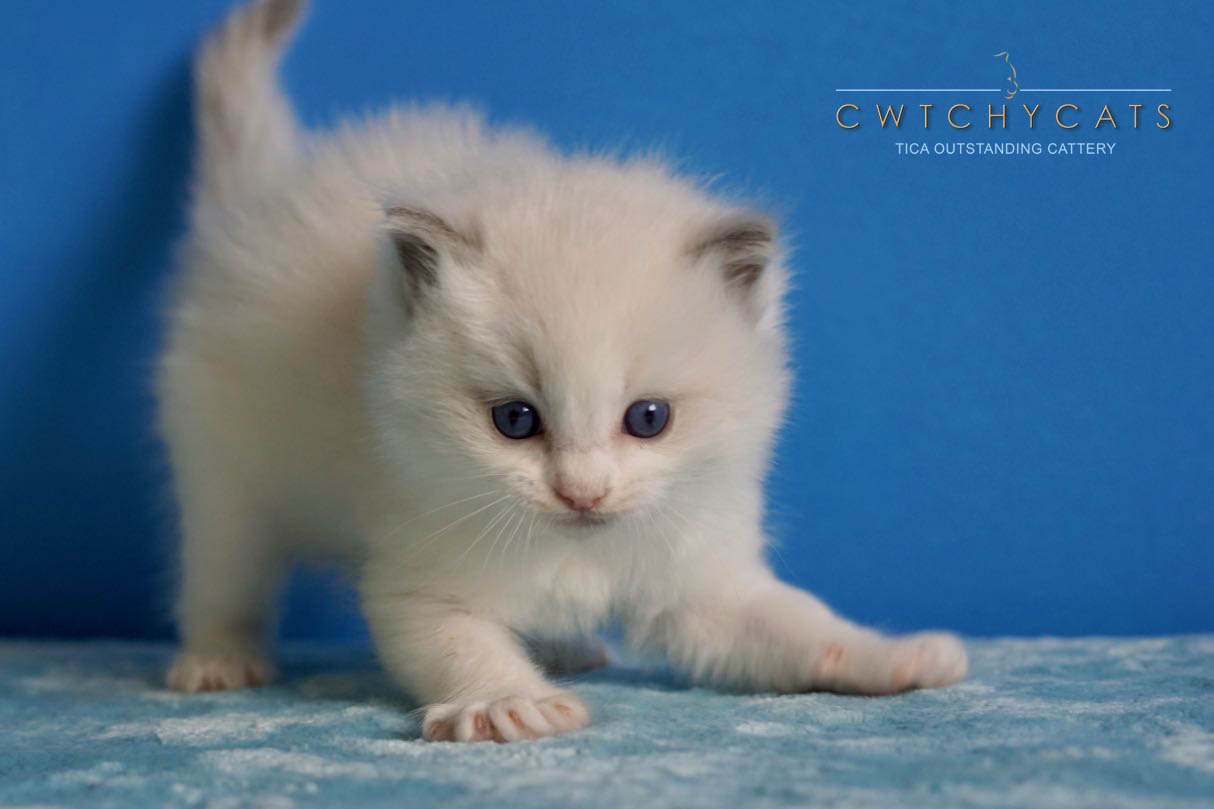 Leo - 4 Weeks Old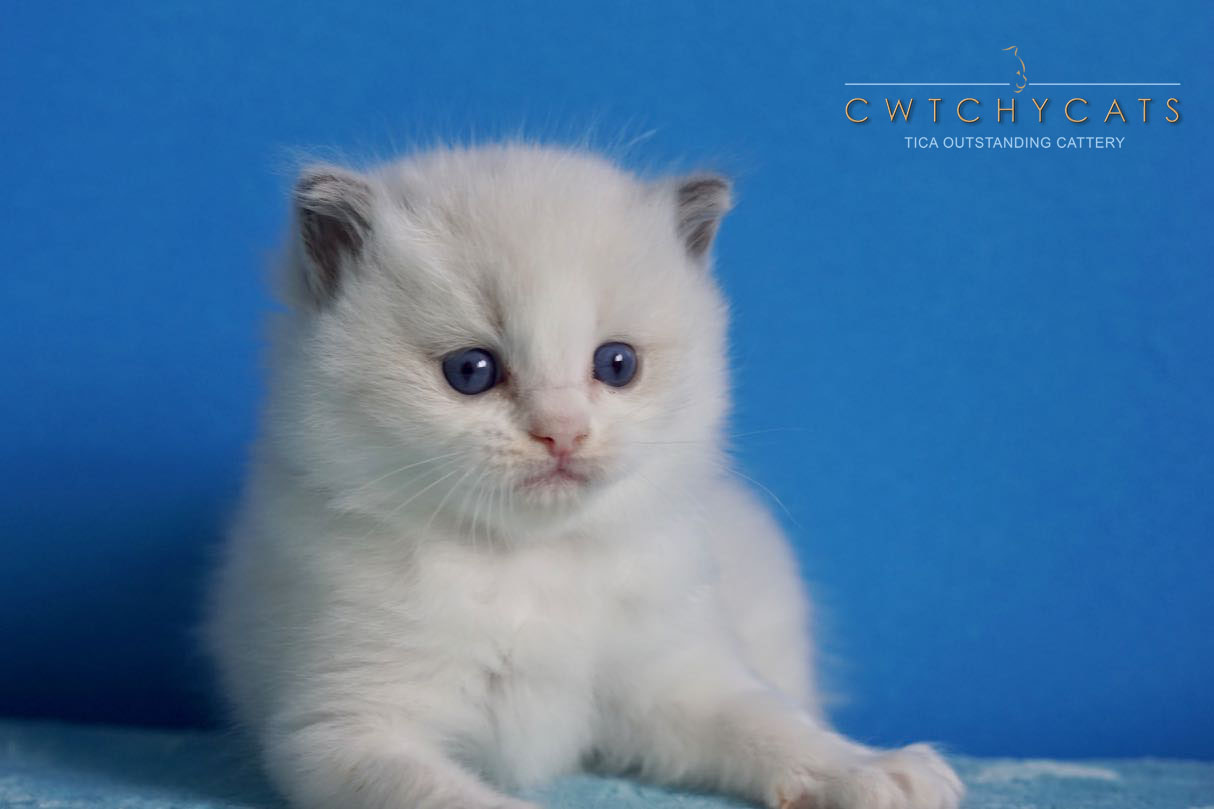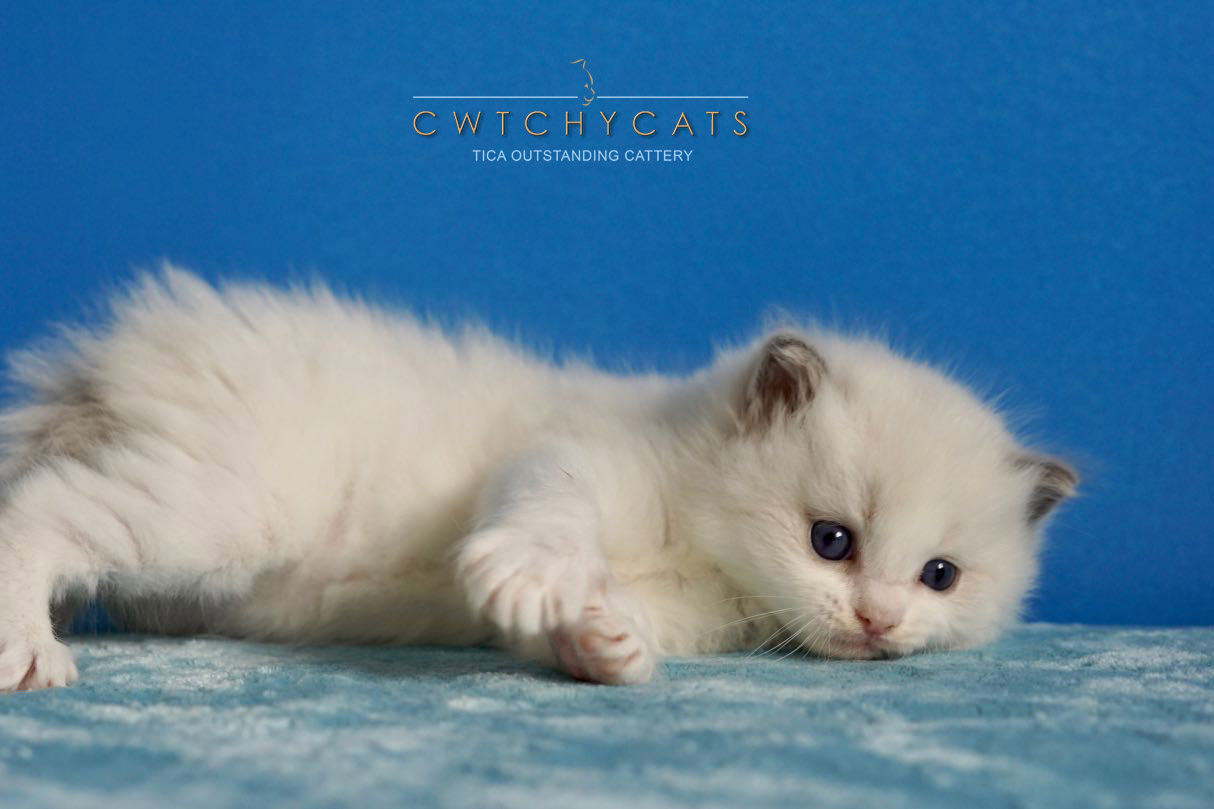 Leo - 4 Weeks Old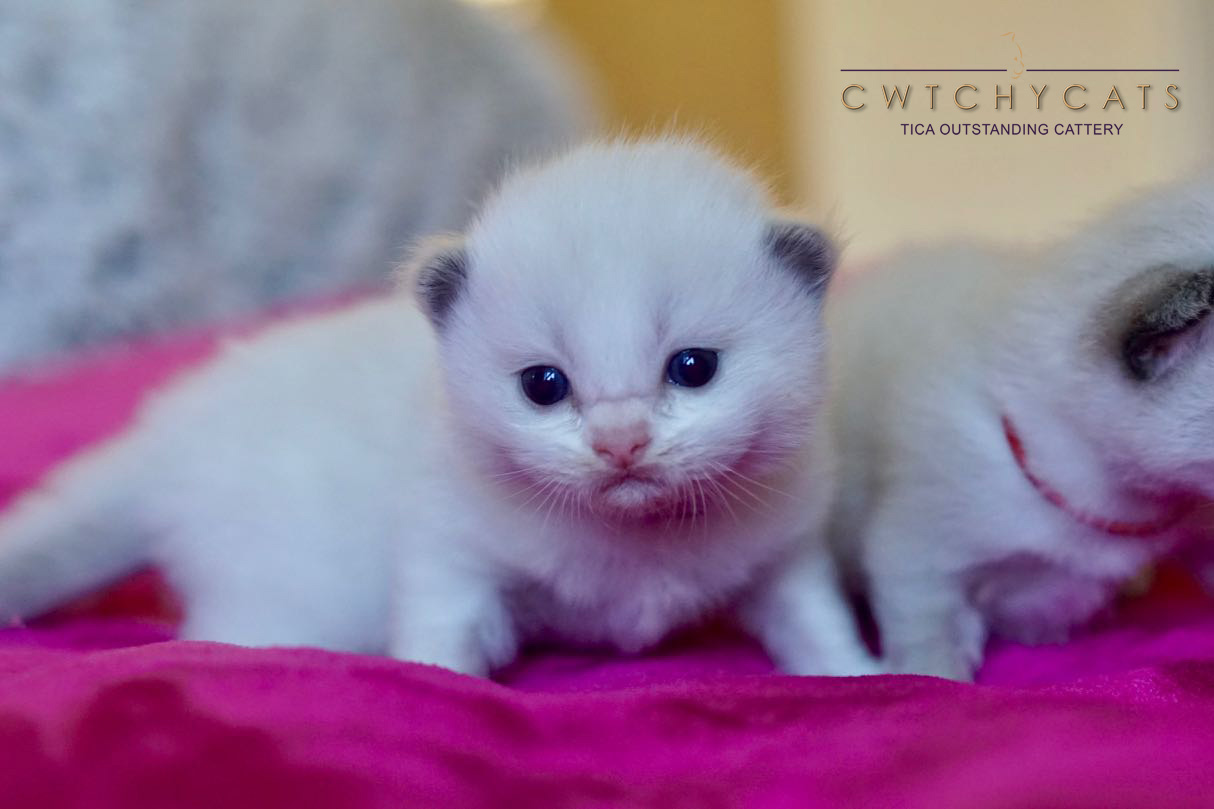 Leo - 2.5 Weeks Old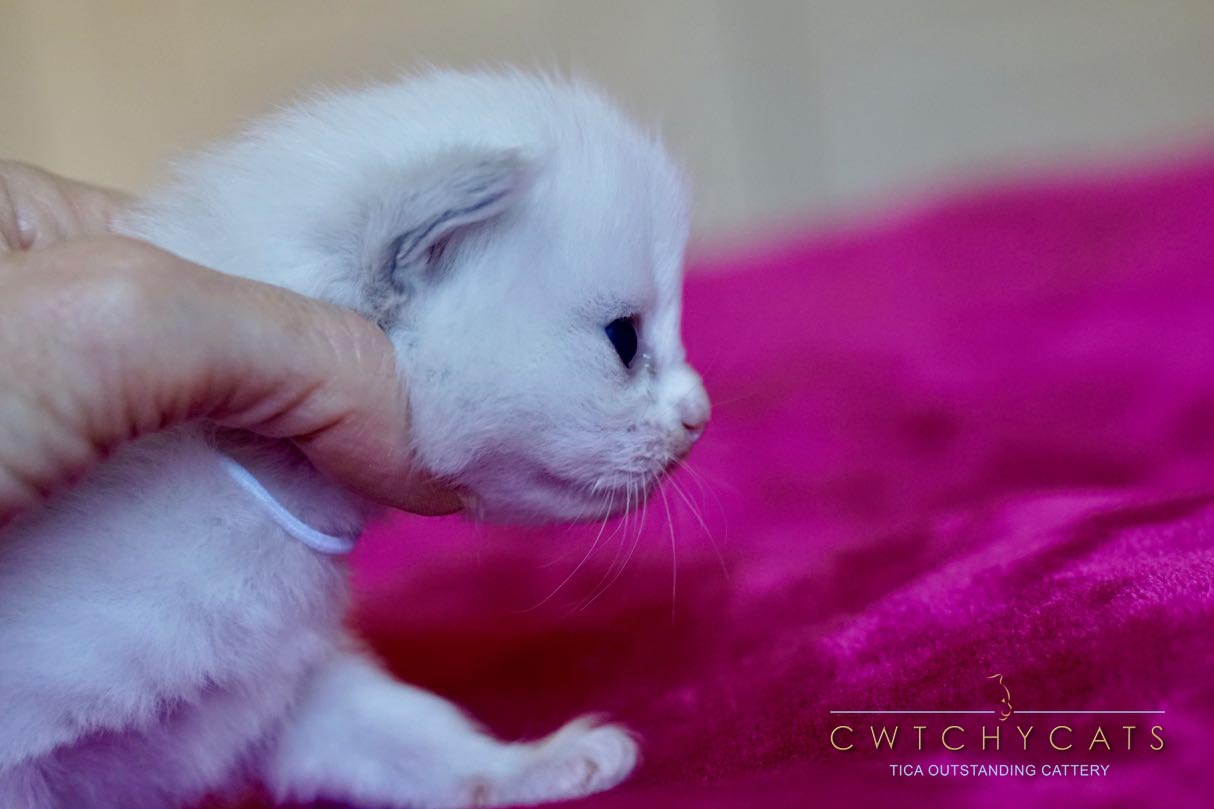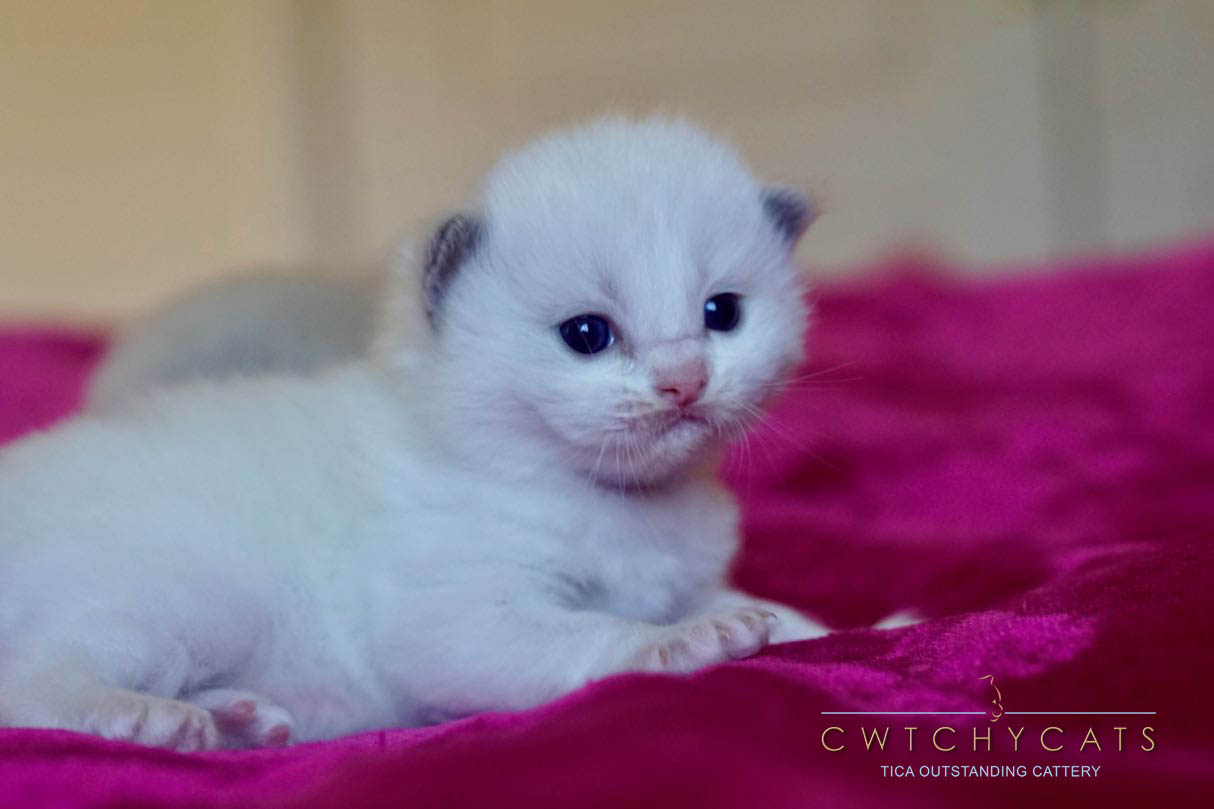 Leo - 2.5 Weeks Old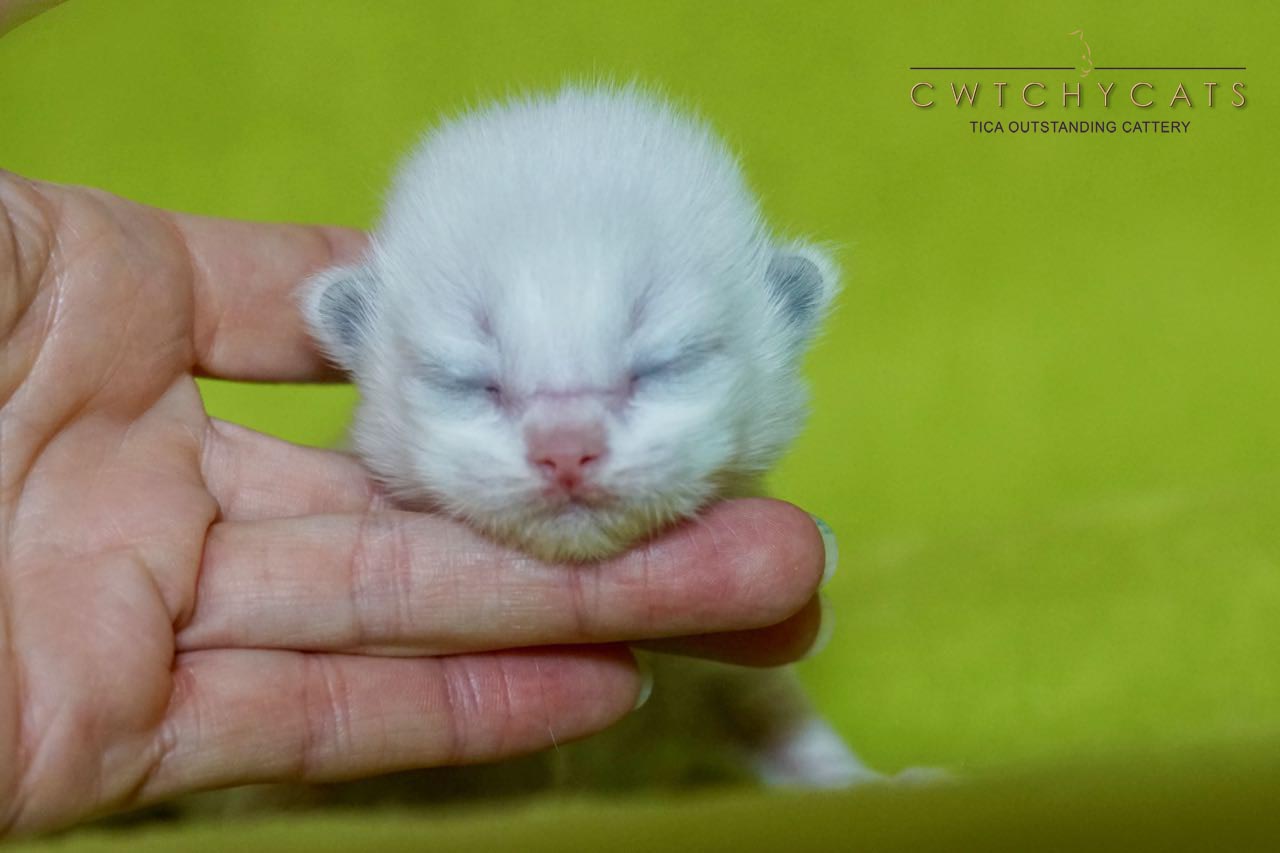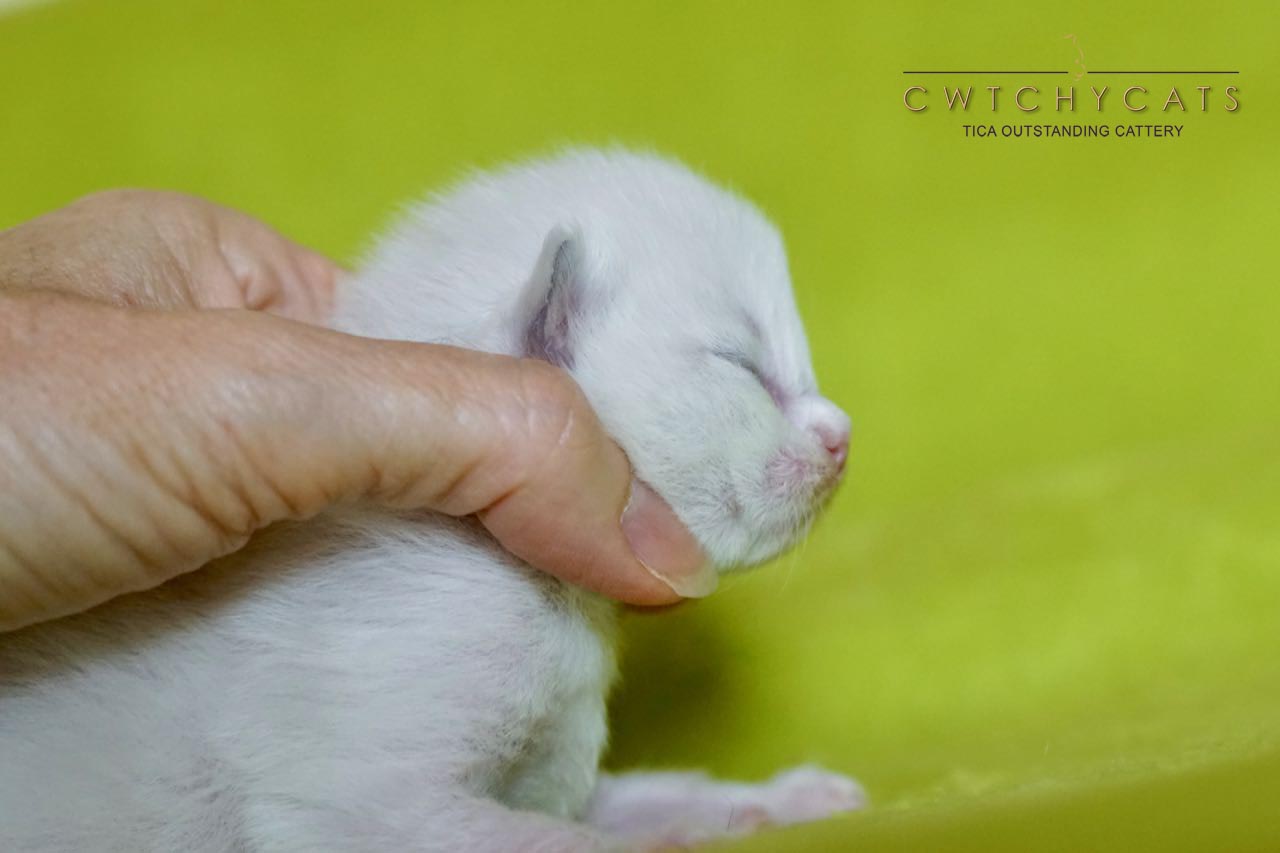 Leo - 6 Days Old
Boy 3 : Cerise Collar
Kit (Cwtchycats Bletherskite Delenzo)
Blue Mitted
RESERVED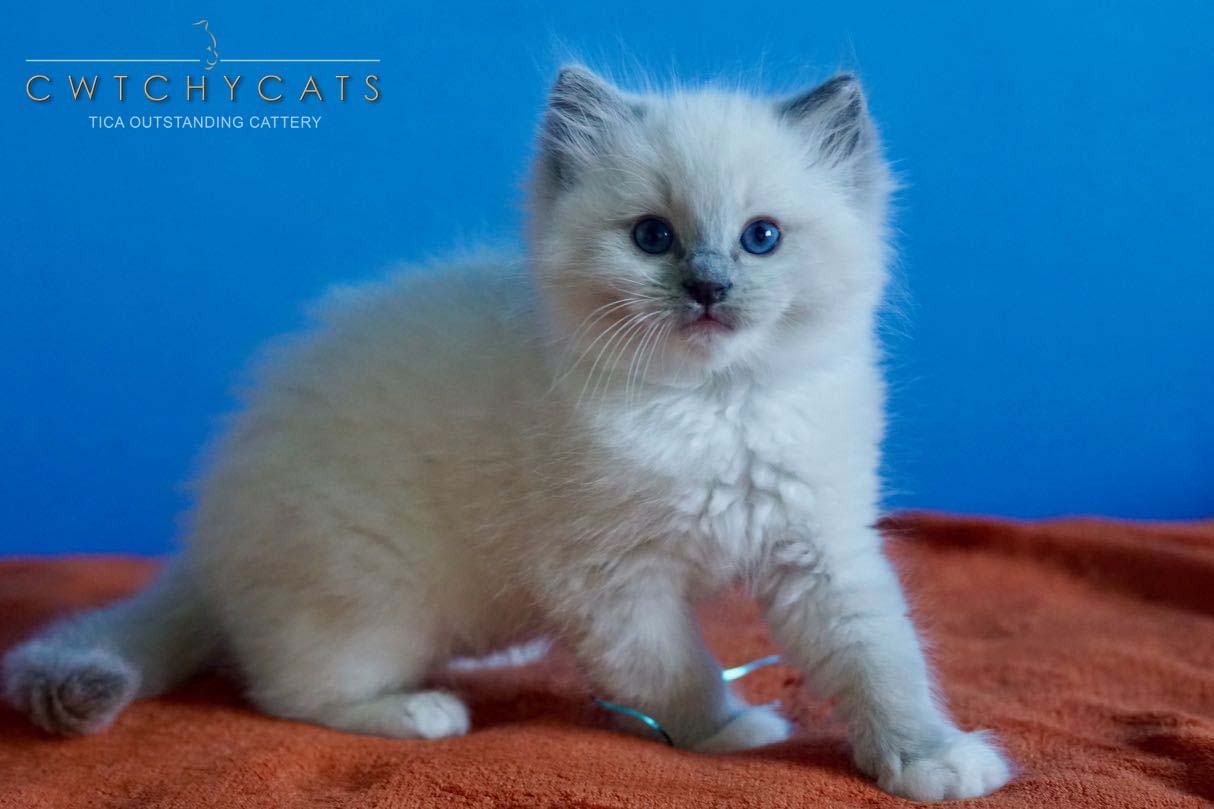 Kit - 6.5 Weeks Old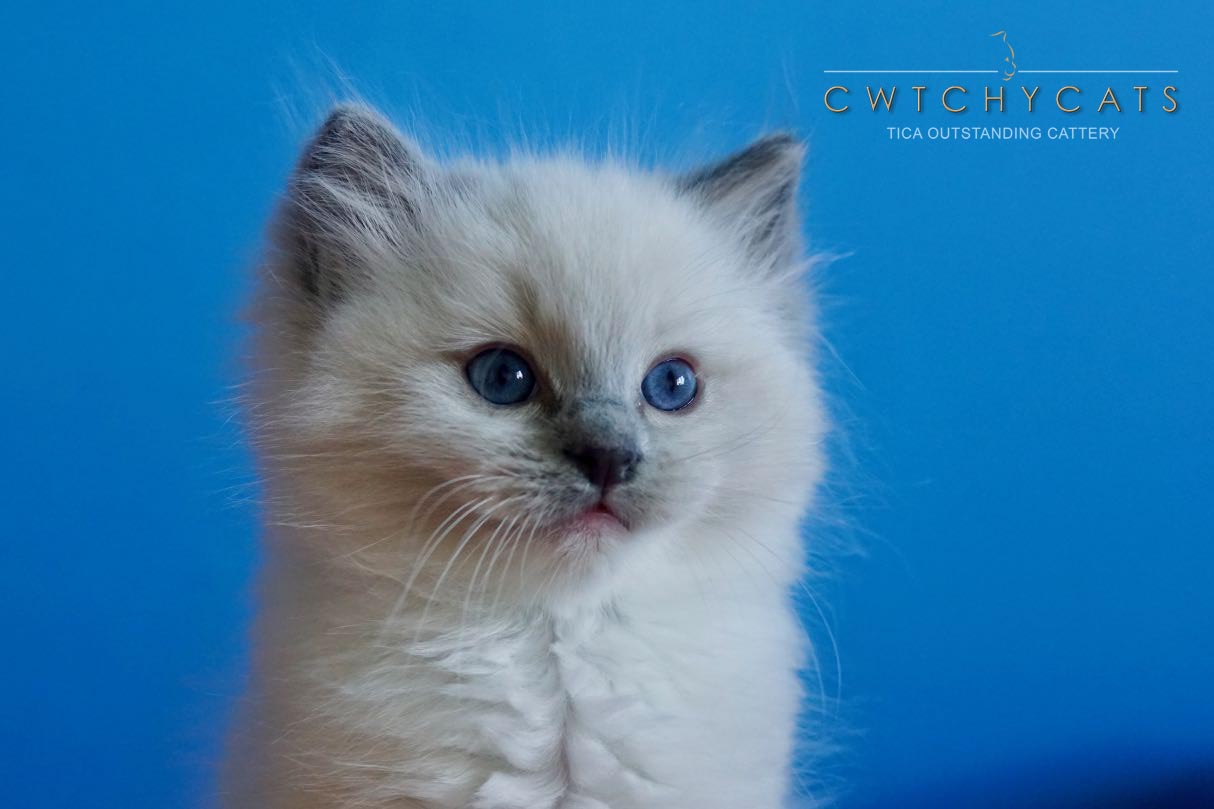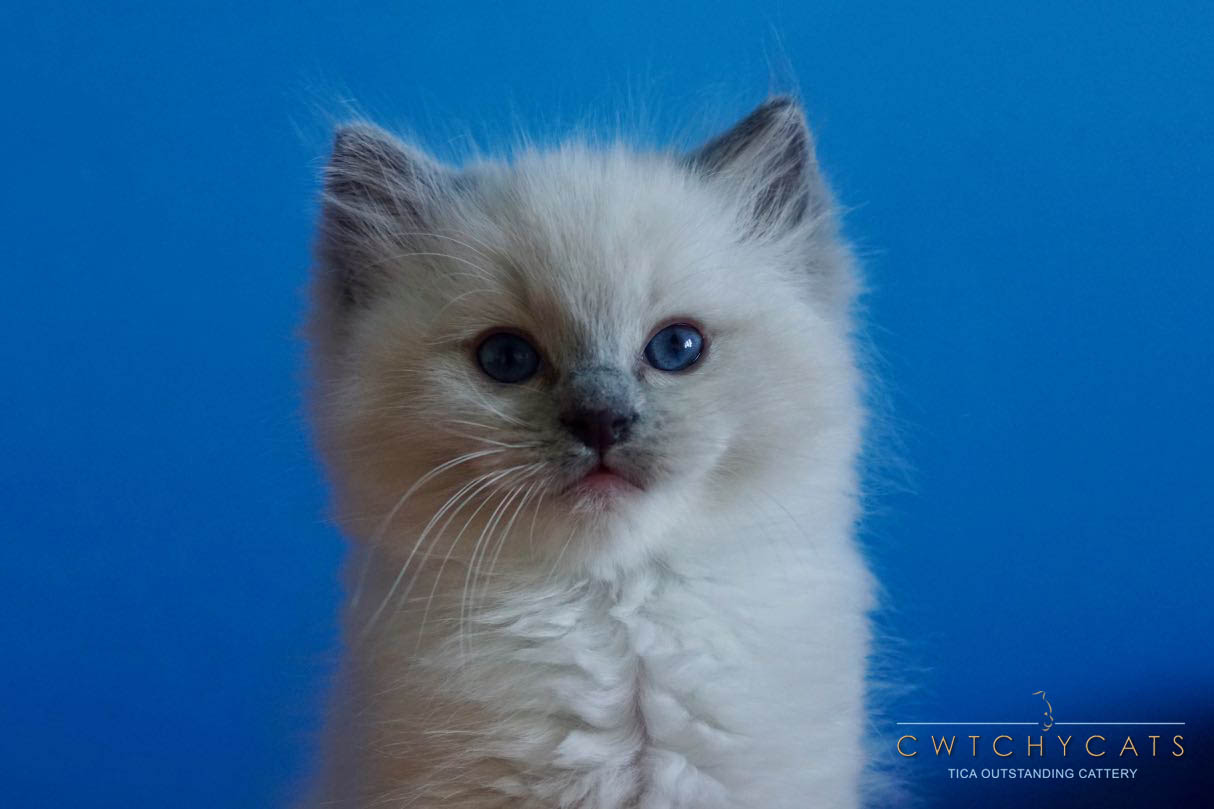 Kit - 6.5 Weeks Old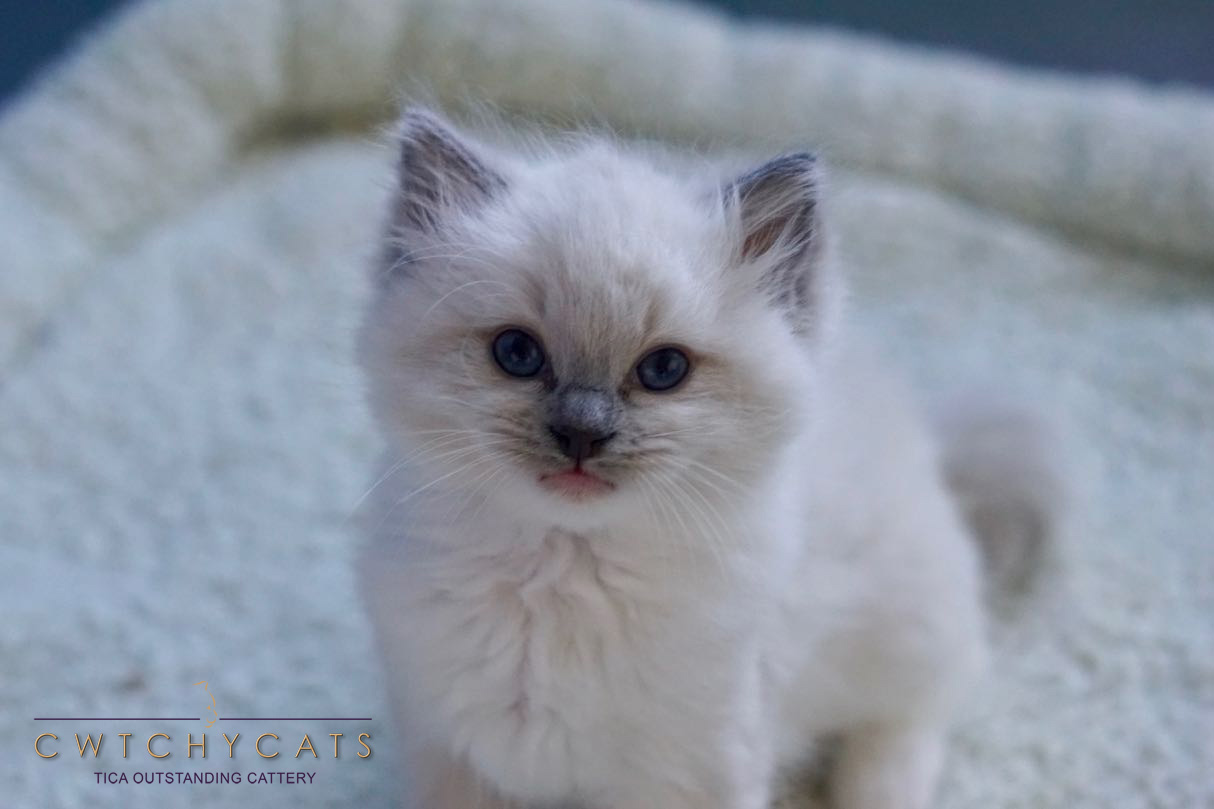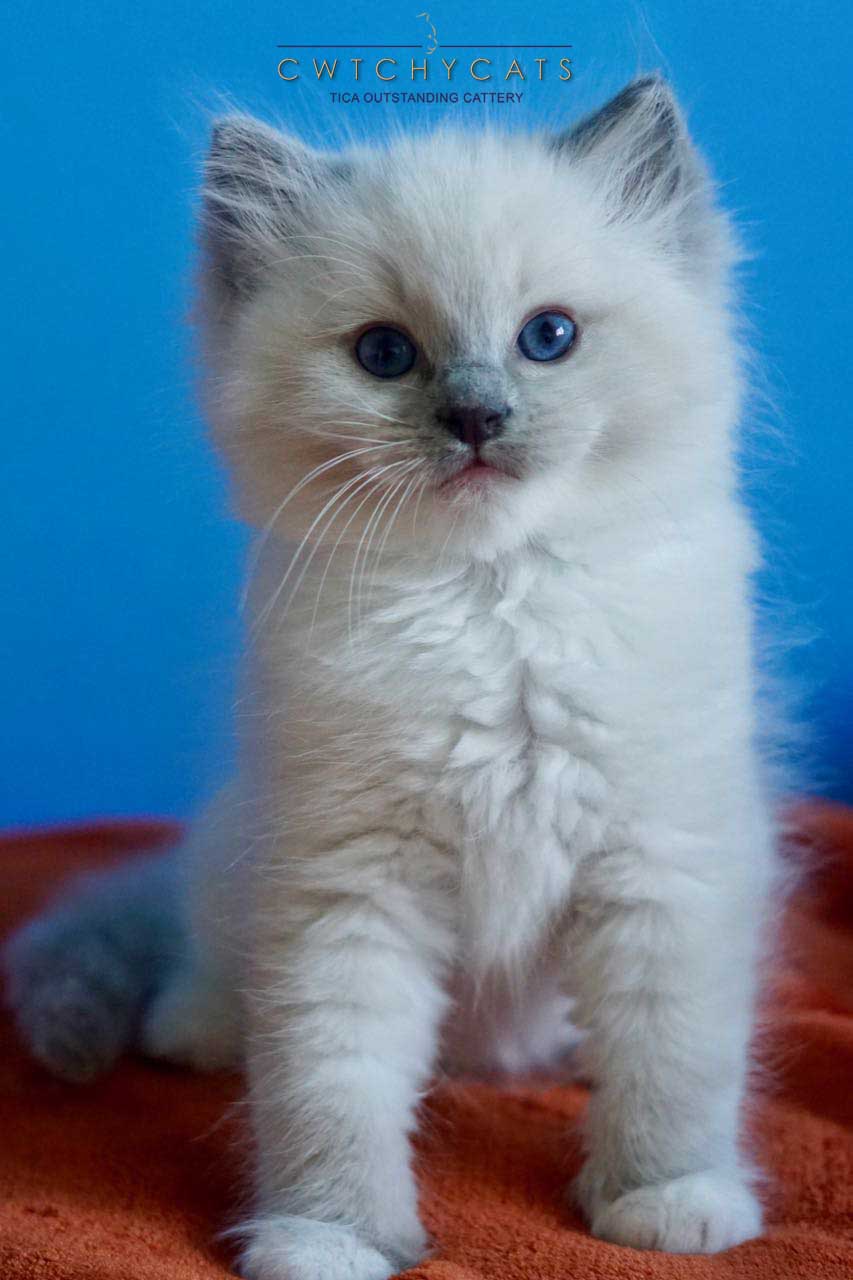 Kit - 6.5 Weeks Old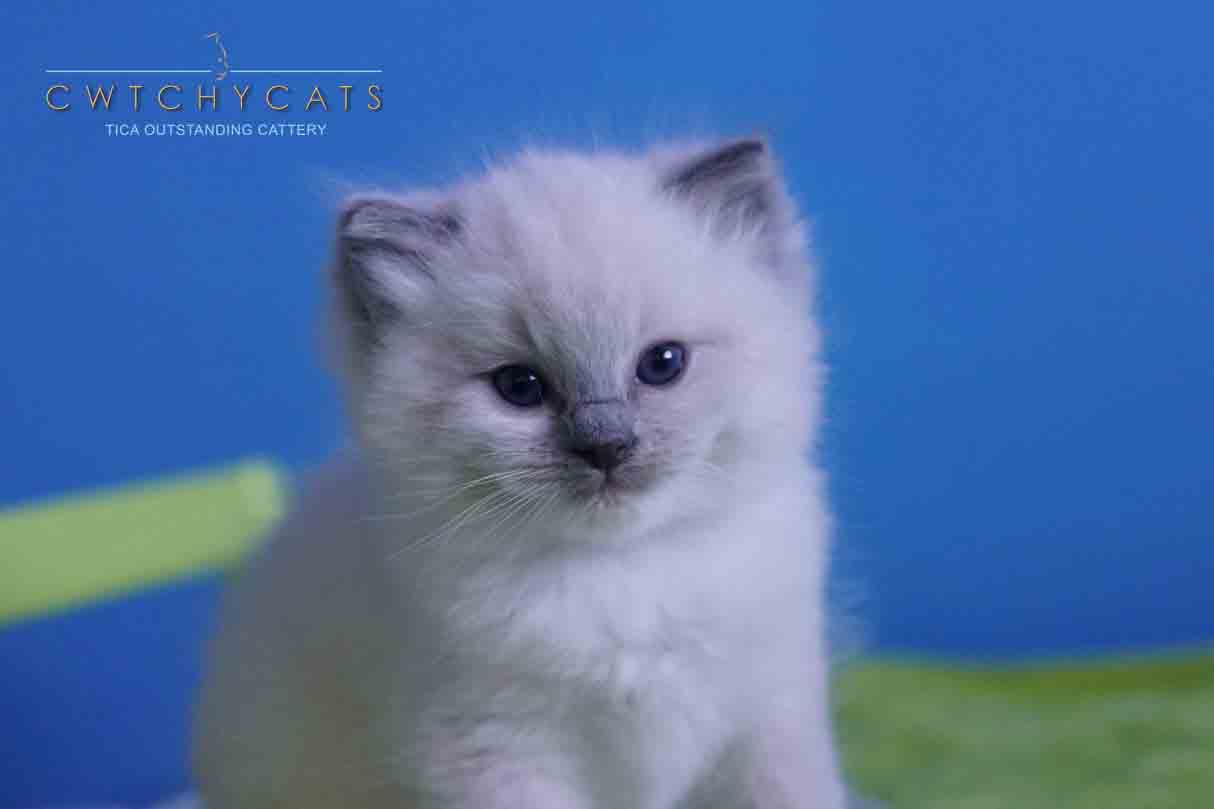 Kit - 5 Weeks Old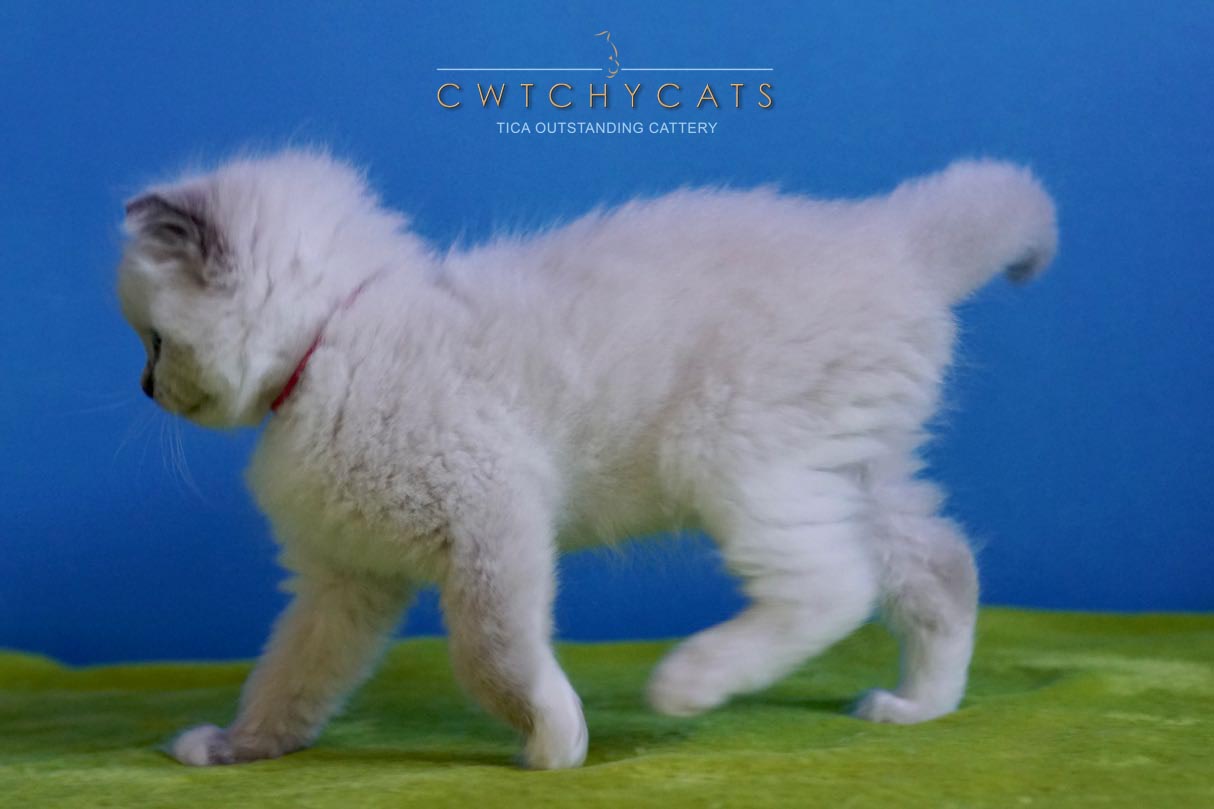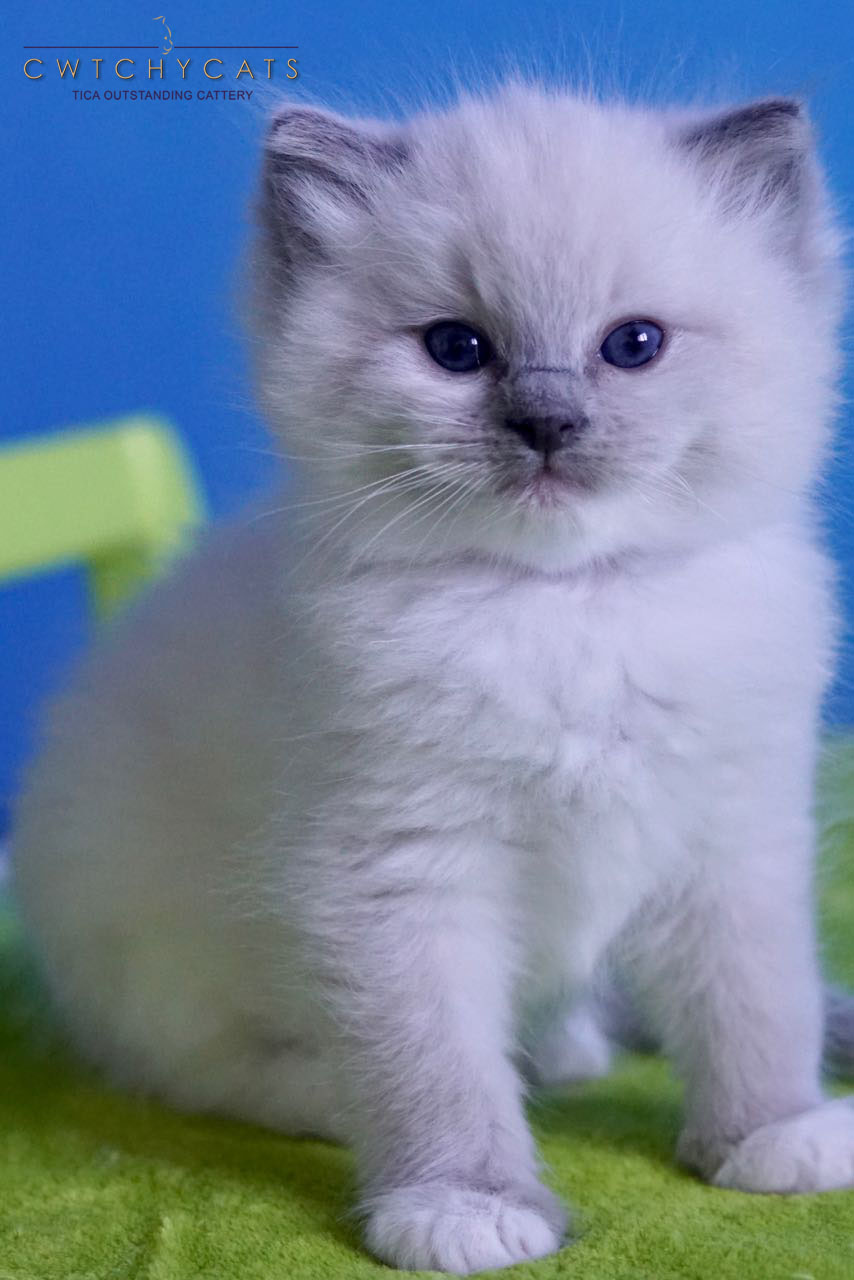 Leo - 5 Weeks Old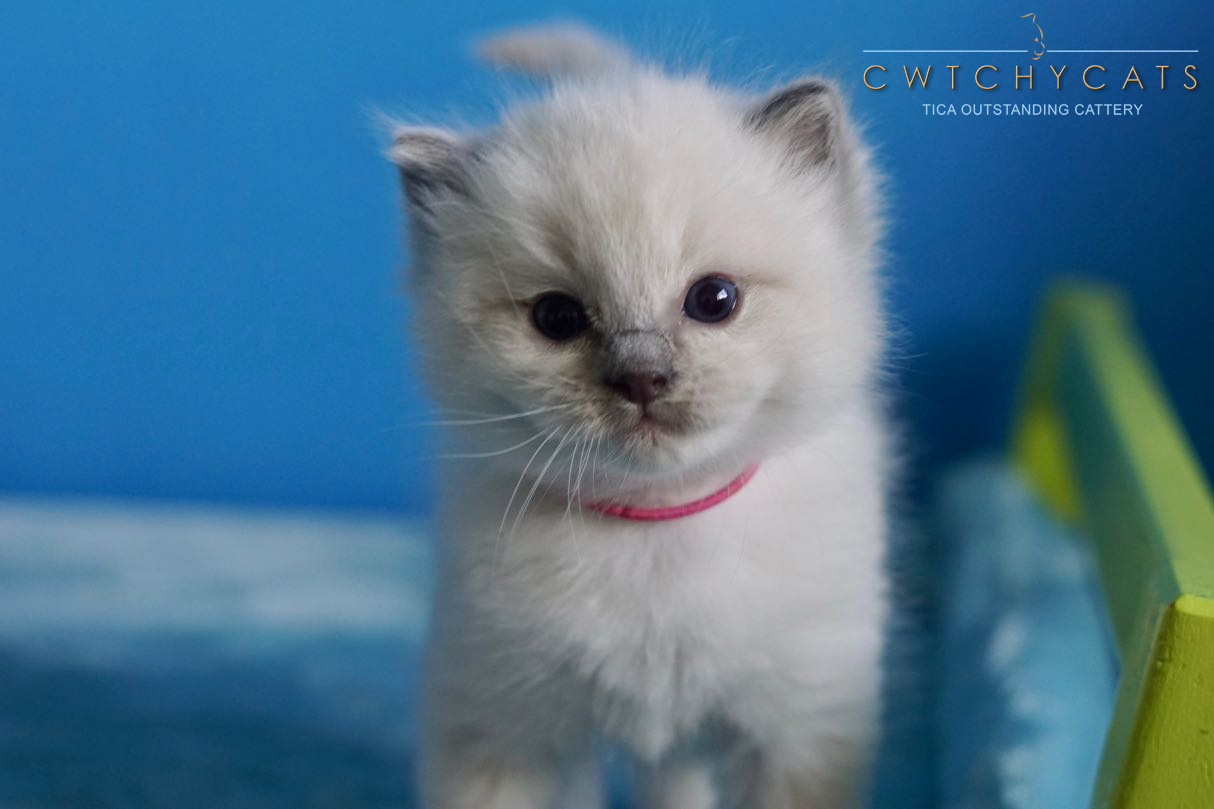 Kit - 4 Weeks Old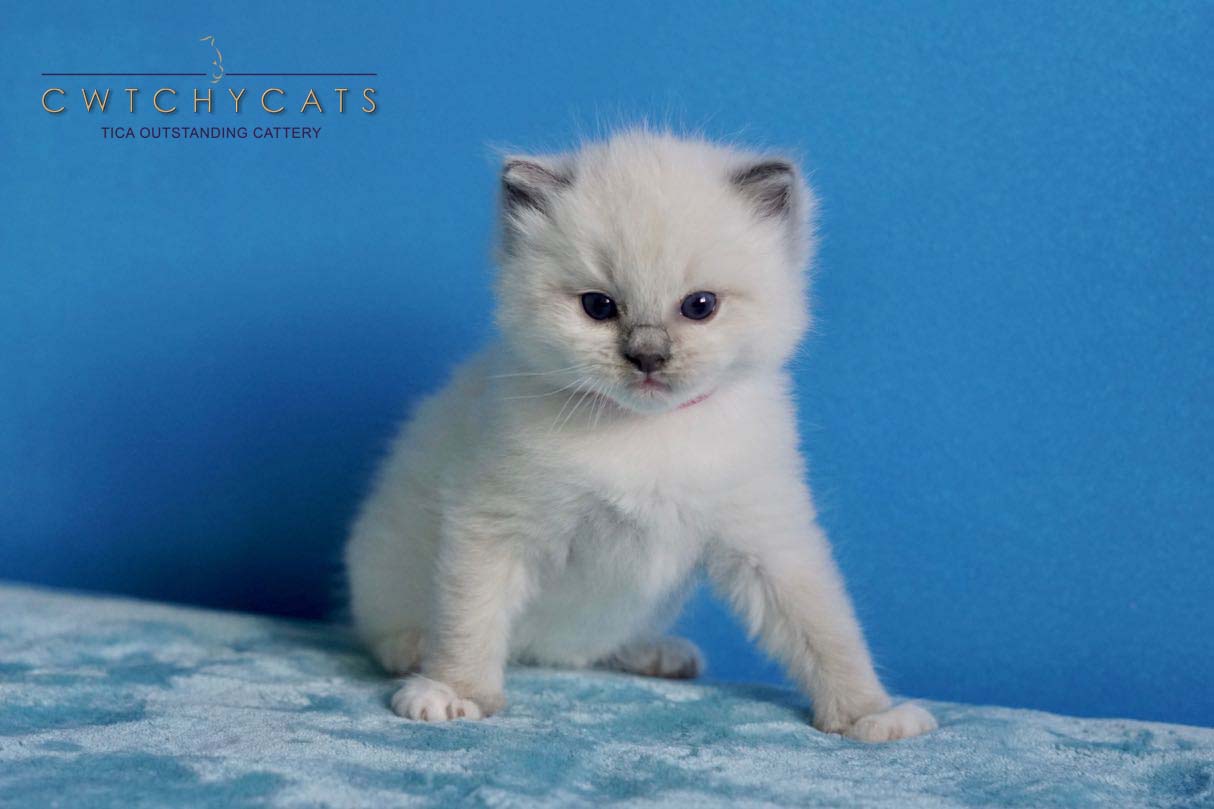 Kit - 4 Weeks Old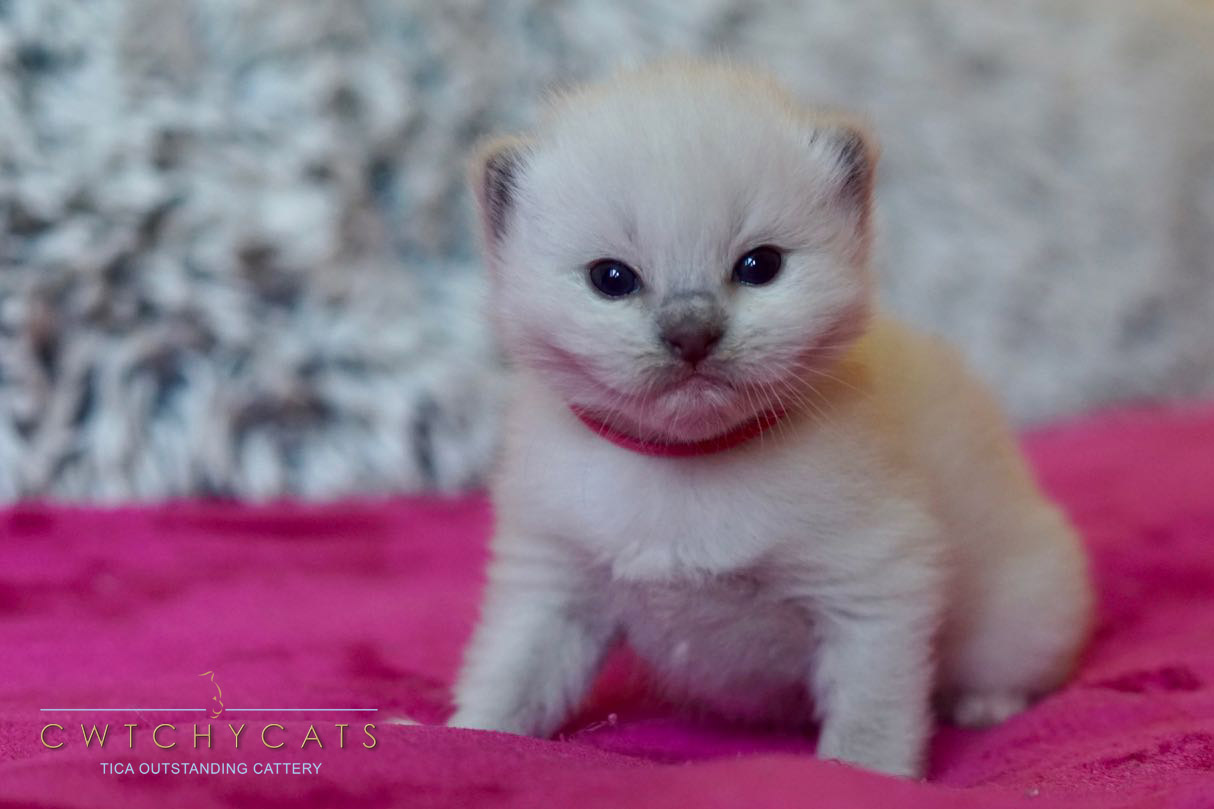 Kit - 2.5 Weeks Old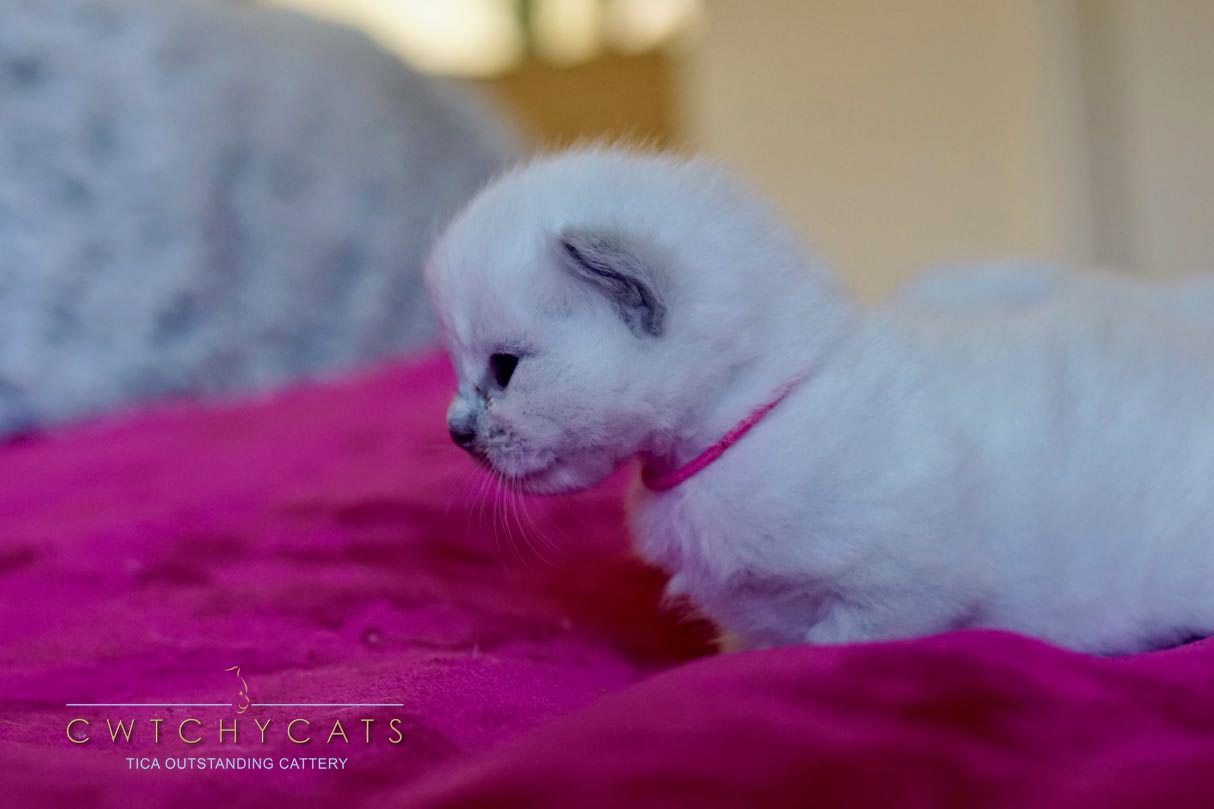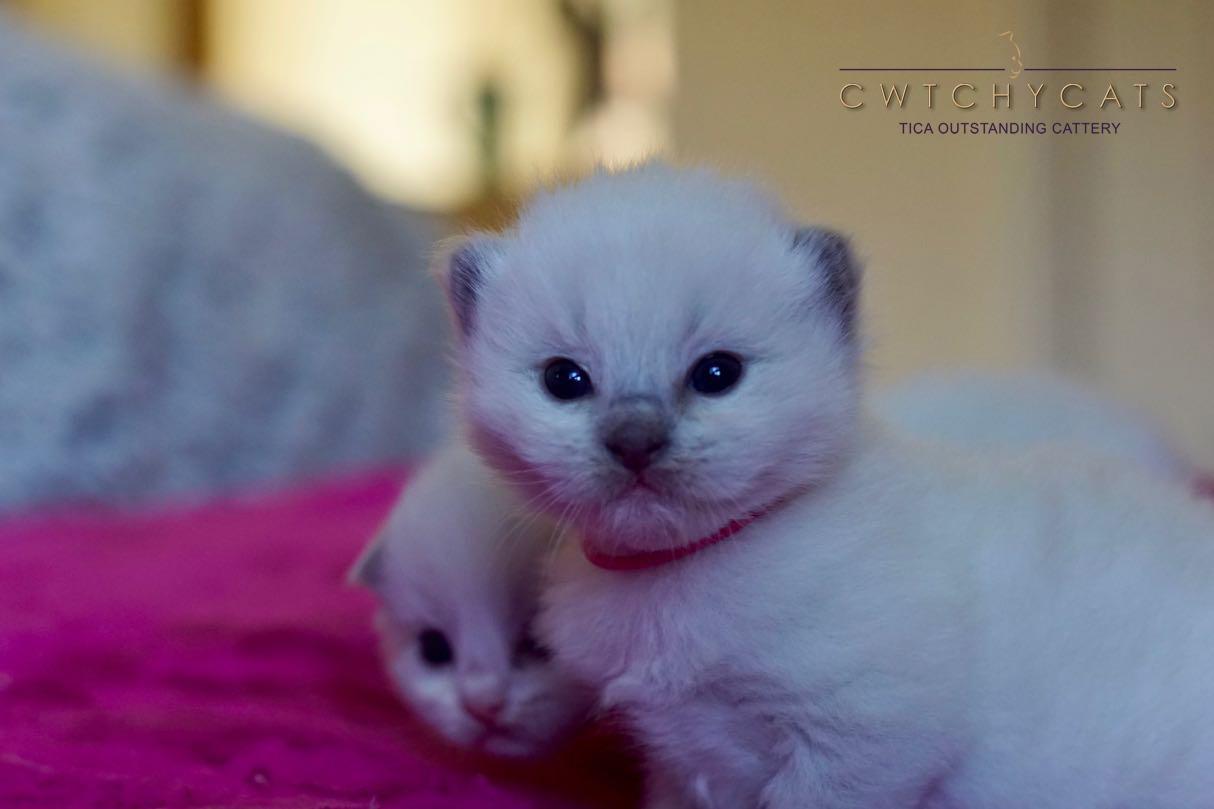 Kit - 2.5 Weeks Ol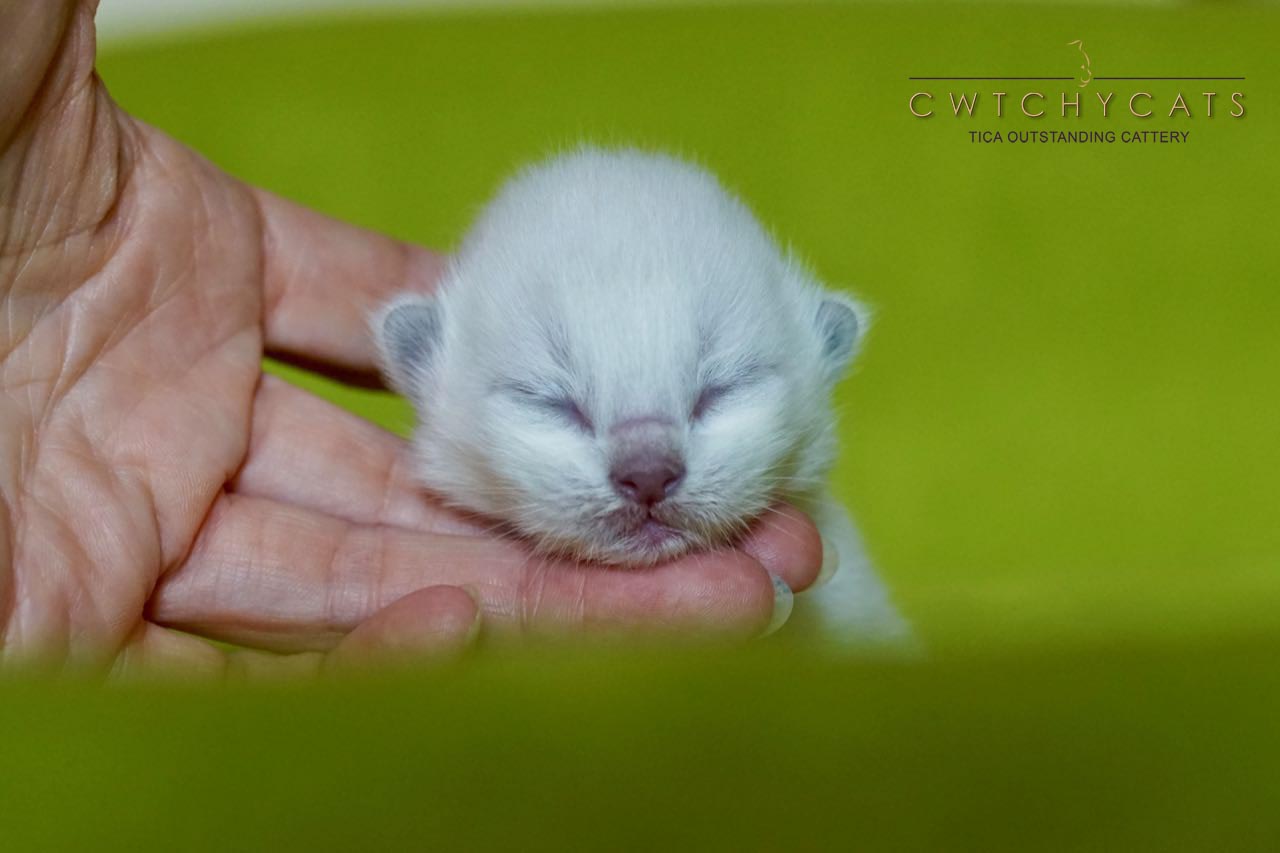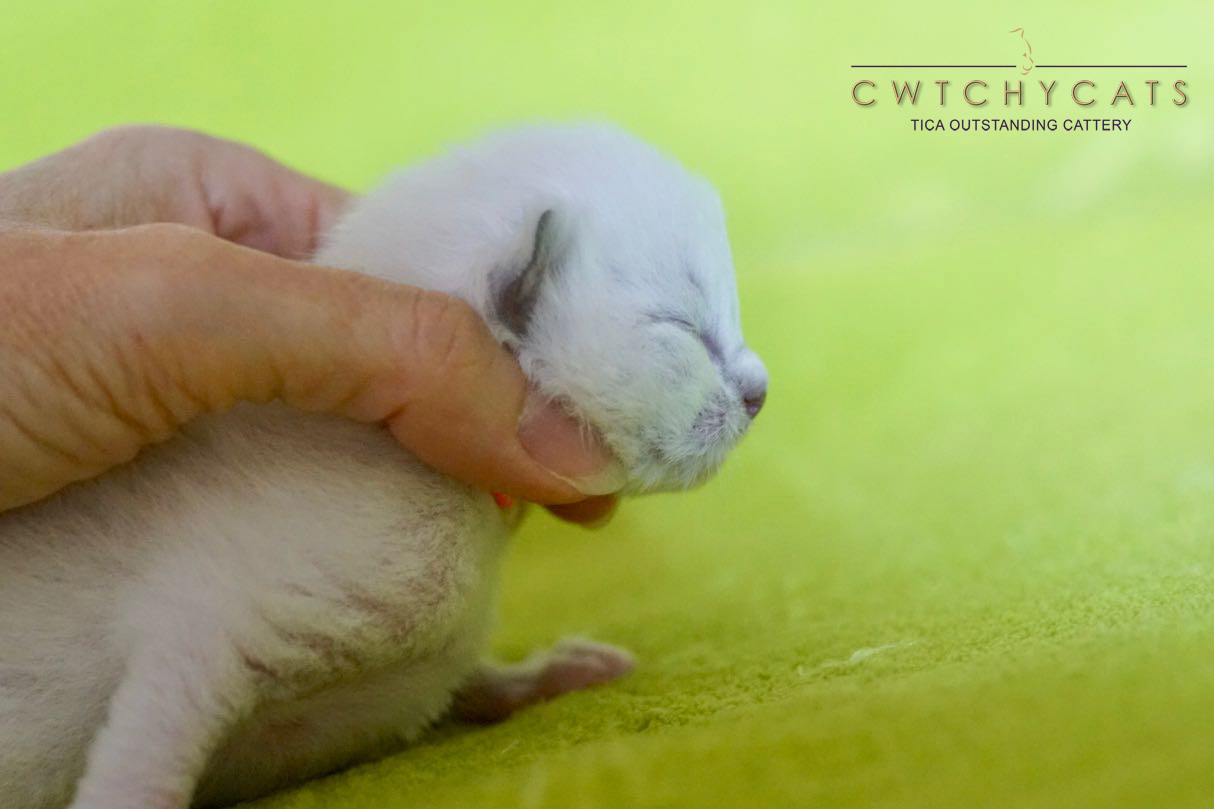 Kit - 6 Days Old