Amy - Cwtchycats Busy Being Fabulous
♥ ♥ HCM Echocardiogram - Normal - January 2017 ♥♥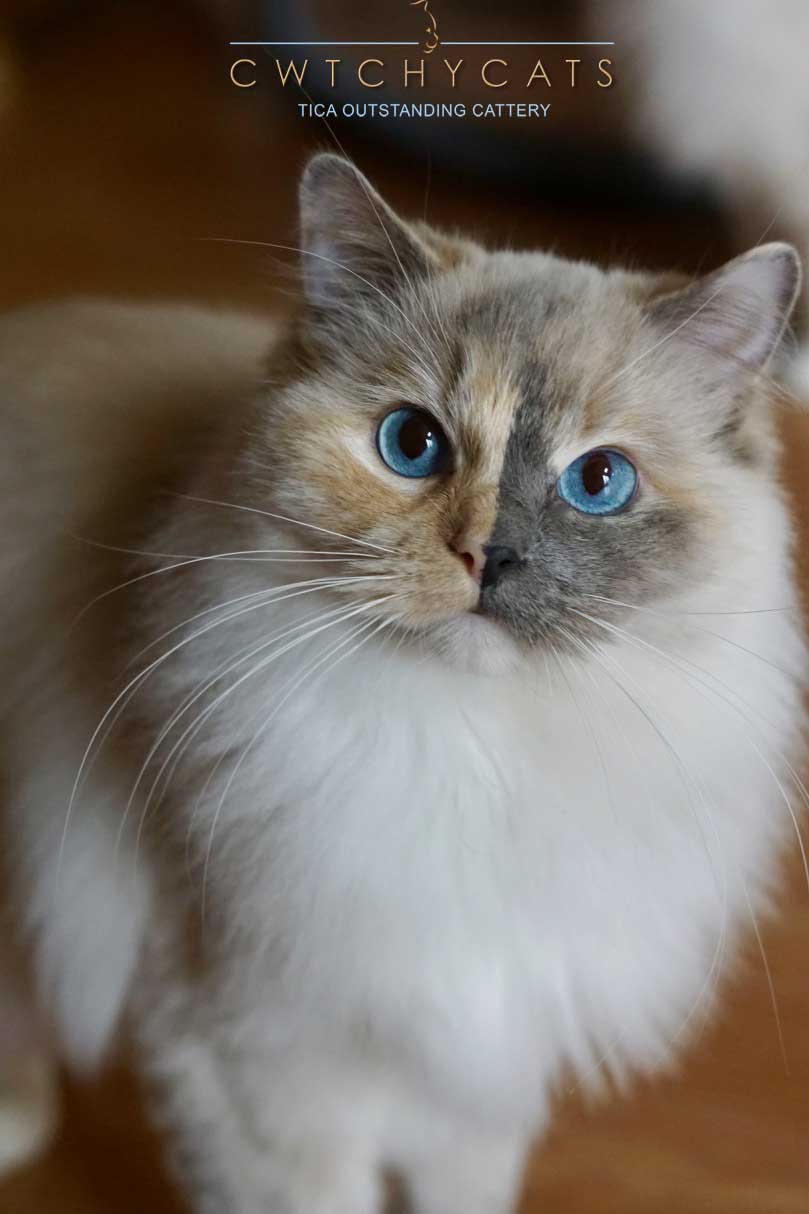 Amy at 2 Years
Colour: Blue / Cream Tortie
Pattern: Mitted
Carries: Chocolate
Gallery
Test Results:
FIV - Negative
FeLV - Negative
♥ ♥ HCM Echocardiogram - Normal - January 2017 ♥♥
HCM Ragdoll - Negative
HCM Maine Coon - Negative
PKD - Negative
Blood type - A or AB (Does not carry b)
MyCatDNA Health Checks (Over 40) - all clear
Amy is a stunning blue tortie (Split faced) mitted girl that we are very proud to have bred at Cwtchycat Towers. Her Mummy is another homebred girl - Elise - both parents are from imported lines. She's such a beautiful, striking girl and has the most loving, sweet (and naughty) temperament too. She is a typical naughty tortie in every sense of the word!
We hope Amy will give us some beautiful babies in 2019 with her chosen suitor.
Amy is registered with TICA.
Amy has tested 'normal' in genetic tests for the MYBPC3 & Maine Coon genes, associated with HCM, also 'normal' for PKD at Langfords Laboratory, Bristol and therefore her kittens will also be clear for these known defective genes (all of our breeding cats have tested negative for these defective genes). We are very pleased that she carries the chocolate gene. She has also been scanned by our cardiologist this year (2017) and her heart was found to be in perfect condition.