Oops I Did It Again De La Feline Mafia(Oopsie) x Cwtchycats Mister Mistoffelees (Magic)
| | |
| --- | --- |
| Oopsie | Magic |
Became parents to 3 beautiful boys and a girl on July 21st 2019.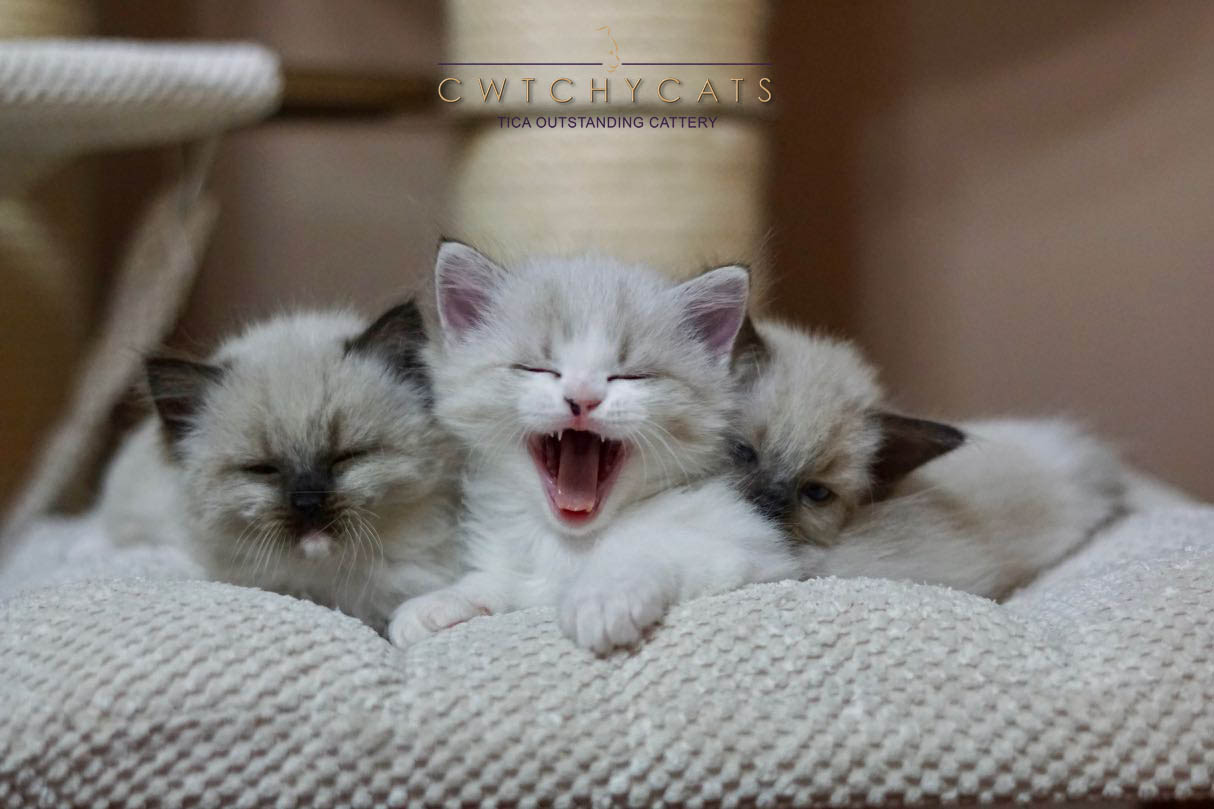 They maybe should have been named the Loony Tunes litter! Boo, Pokey & Cade
We are very proud to introduce both Oopsie & Magics' first litters! They were born on Sunday 21st July in the early hours of the morning and both Mum and her kittens are doing really well with absolutely no assistance required from us.
Week 1: The kittens are all doing really well and after a slow start, are gaining weight really well from Oopsies' milk. Oopsie just loves her kittens and can often be heard purring away contentedly while she is feeling them in the birthing box! We have decided to go for a magic theme for this litter, as their Dads' pet name is Magic! We hope you like the pedigree and pet names we have chosen for them! I have guessed at colours, but it is far from clear yet and some may also be tabby (lynx) that hasn't shown up yet, plus I may be wrong about the one I think may be tabby.
Week 2: There has been such a lot of development in this past week, the kittens change so much at this age - and gain weight so quickly. Their eyes are now open / opening which will soon enable them to see this world around them. Oopsie is being a wondferful Mum and caters to their every need - which is excellent for a first time Mum like her!
Week 3: Mum got a nasty Urinary Tract Infection this week, which needed some strong medication, so we sadly had to stop Oopsie feeding her kittens as it could affect them through her milk. She is still with them and loving and cleaning them, but I have taken over feeding duties, and thankfully, so far, all are doing really well. They now have a run attached to their birthing box, so they have more room to explore and they can focus a lot better now and their hearing is quite good too. They love their bottles and squawk for it when they hear me! The commando crawl has now gone and they are walking properly on their legs, albeit still with quite poor co-ordination!
Weeks 4 & 5: The kittens are now very mobile, running around everywhere, 'crabbing' and generally having great fun - both with each other and with the toys they have with them. Their run is gone, so they now have more space and they are pretty much litter trained now too. They have recently started eating some wet food, some will pick a little and leave it, others would wolf the bowl down, given the opportunity. Poor Cade, had an infection and as a result has lost most of his beautiful fur. It will grow back, but right now, he resembles a gremlin, bless him!
Week 7: Oopsies kittens are having some time in the living room now and loving all the extra toys, cat trees etc. They are fully weaned now and 100% litter trained. They love to play, jump, pounce, crab and the very favourite right now, is climbing! Cades' fur is starting to grow bck, unfortunately, now someone has started munching his whiskers, so he has lots of stumps! Poor guy, just can't get a break!!
Week 8: The kittens are doing great and also love to climb, play, cuddle and eat! They are still in our bedroom (they aren't vaccinated yet) with frequent visits downstairs to the living room, for more space, stimulii and fun! They love it in there with lots there for them to climb and explore and lots of new smells, sounds and toys!


Girl - Cwtchycats Bibbidi Bobbidi Boo (Boo)
Seal Mitted Girl
On Hold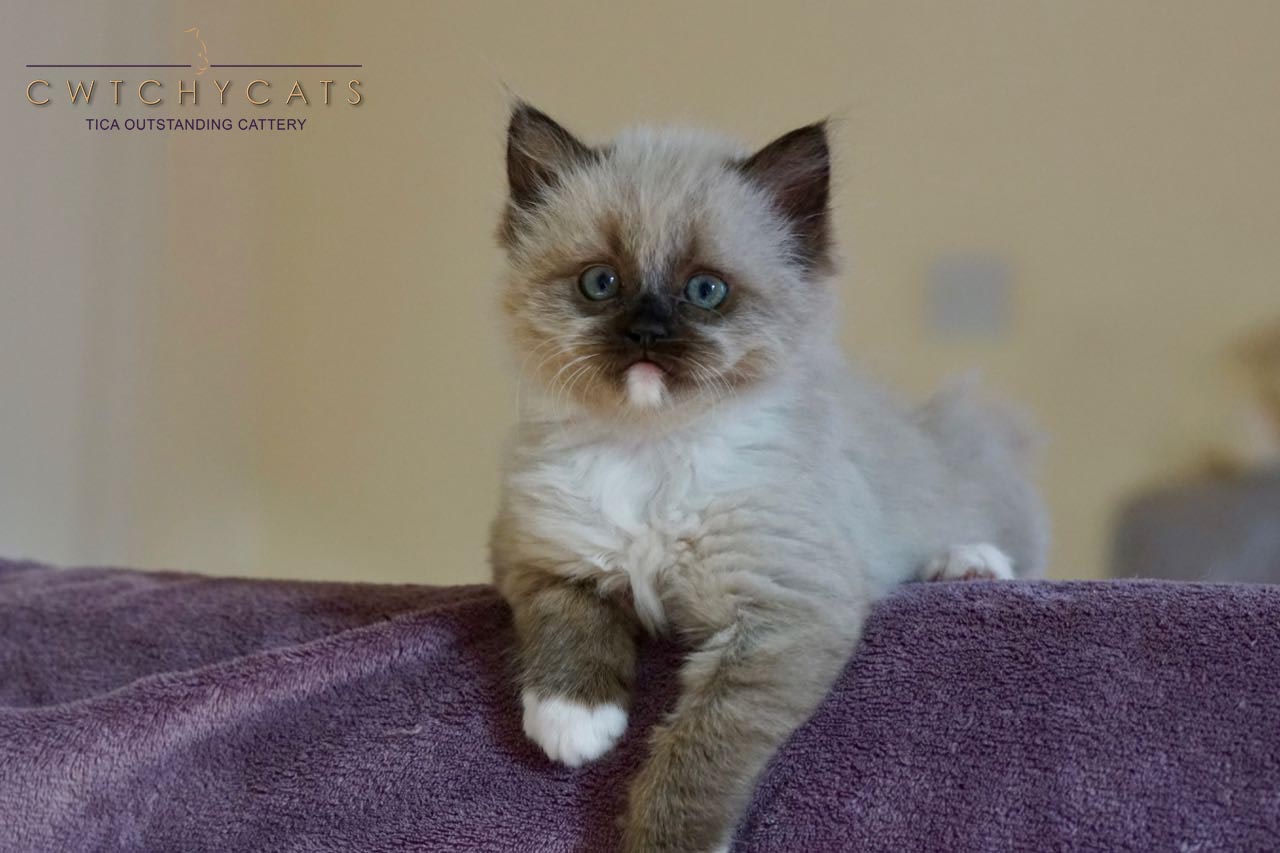 Boo - 8 Weeks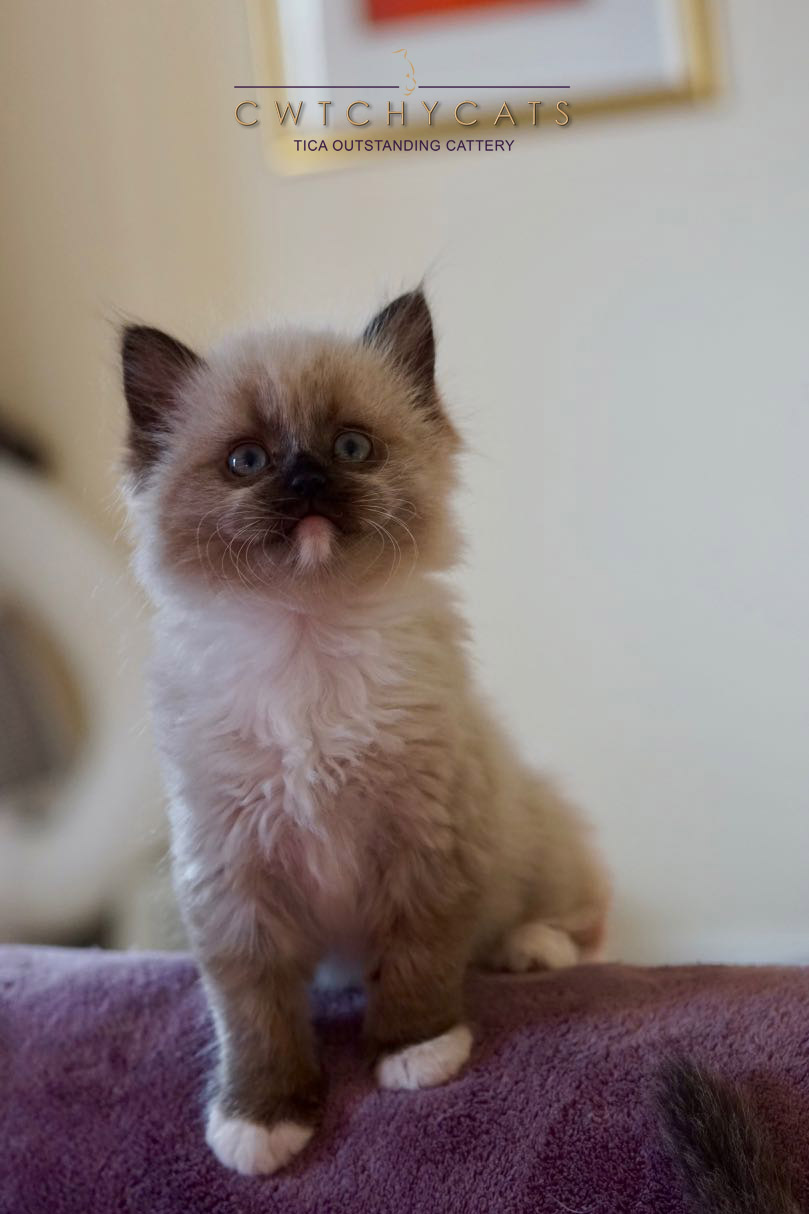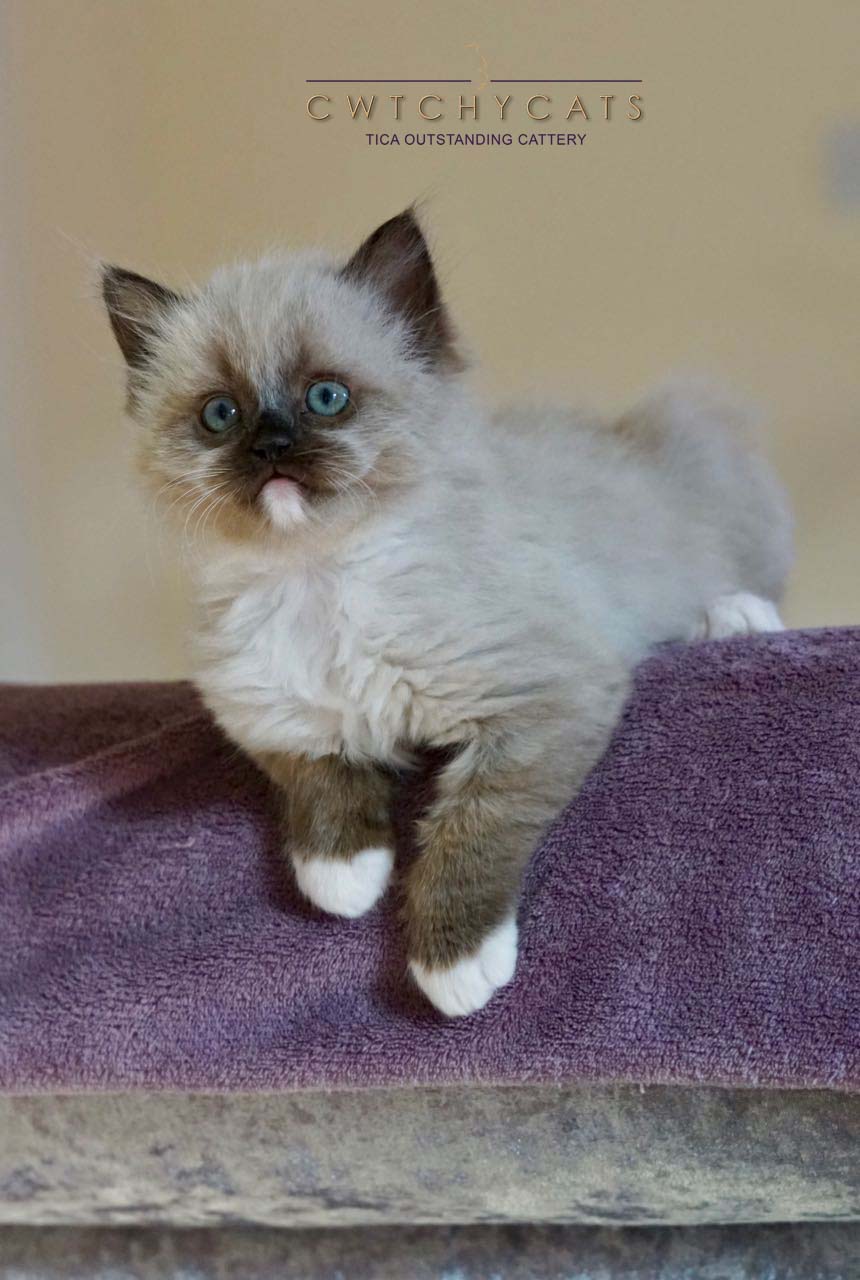 Boo - 8 Weeks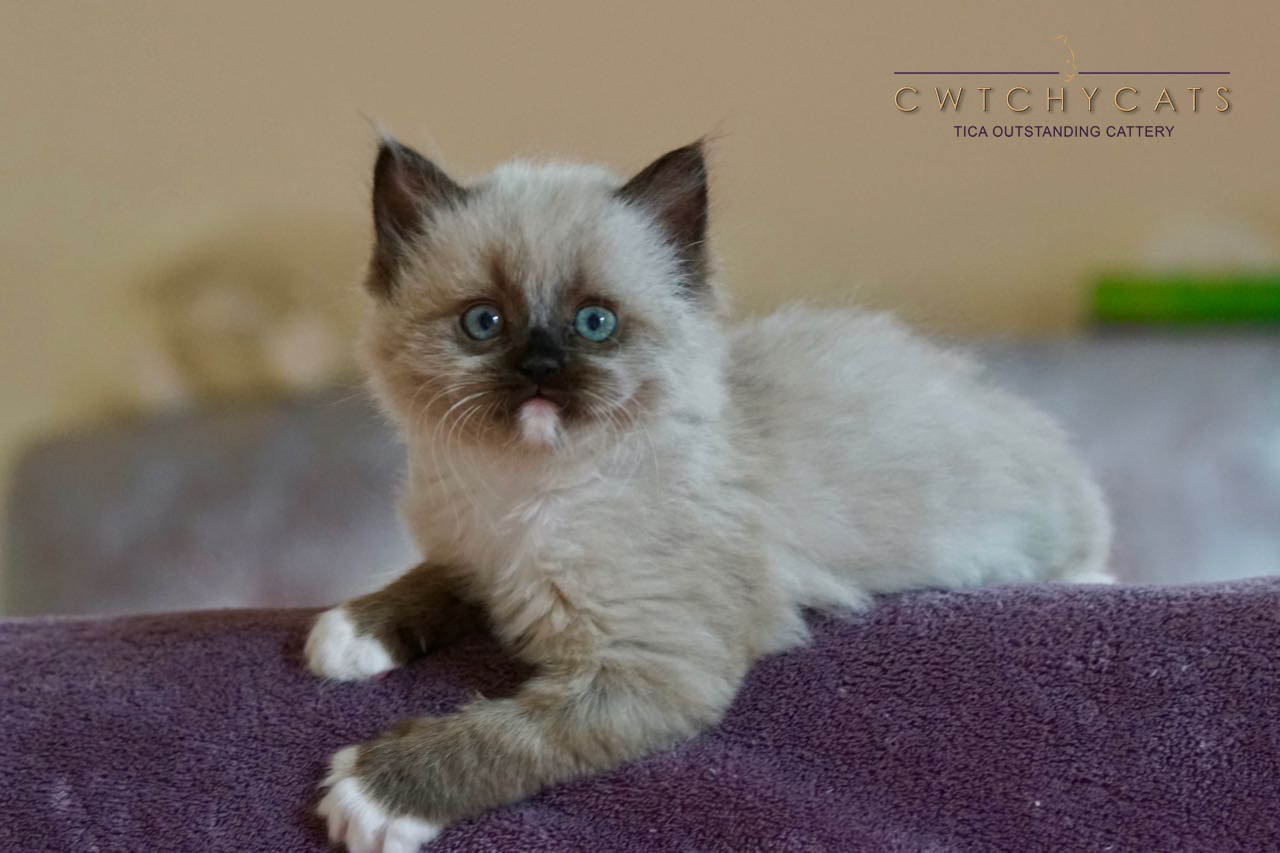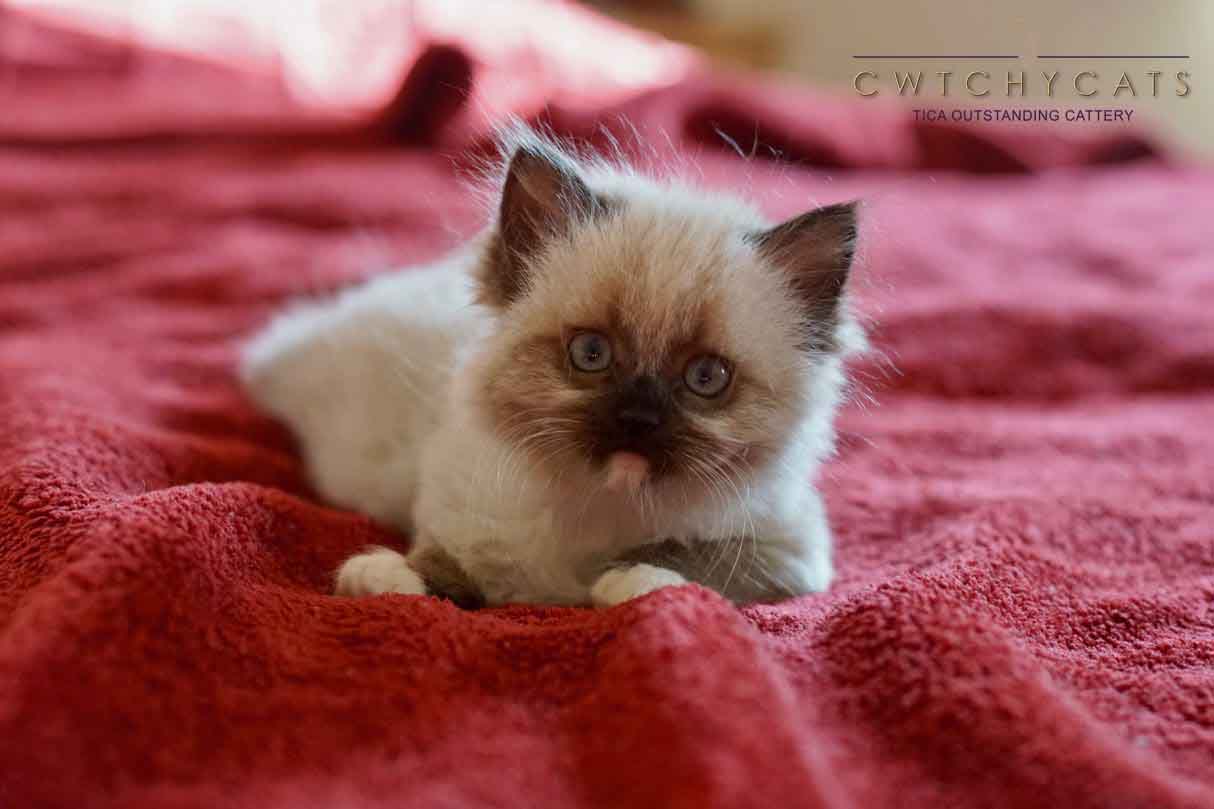 Boo - 8 Weeks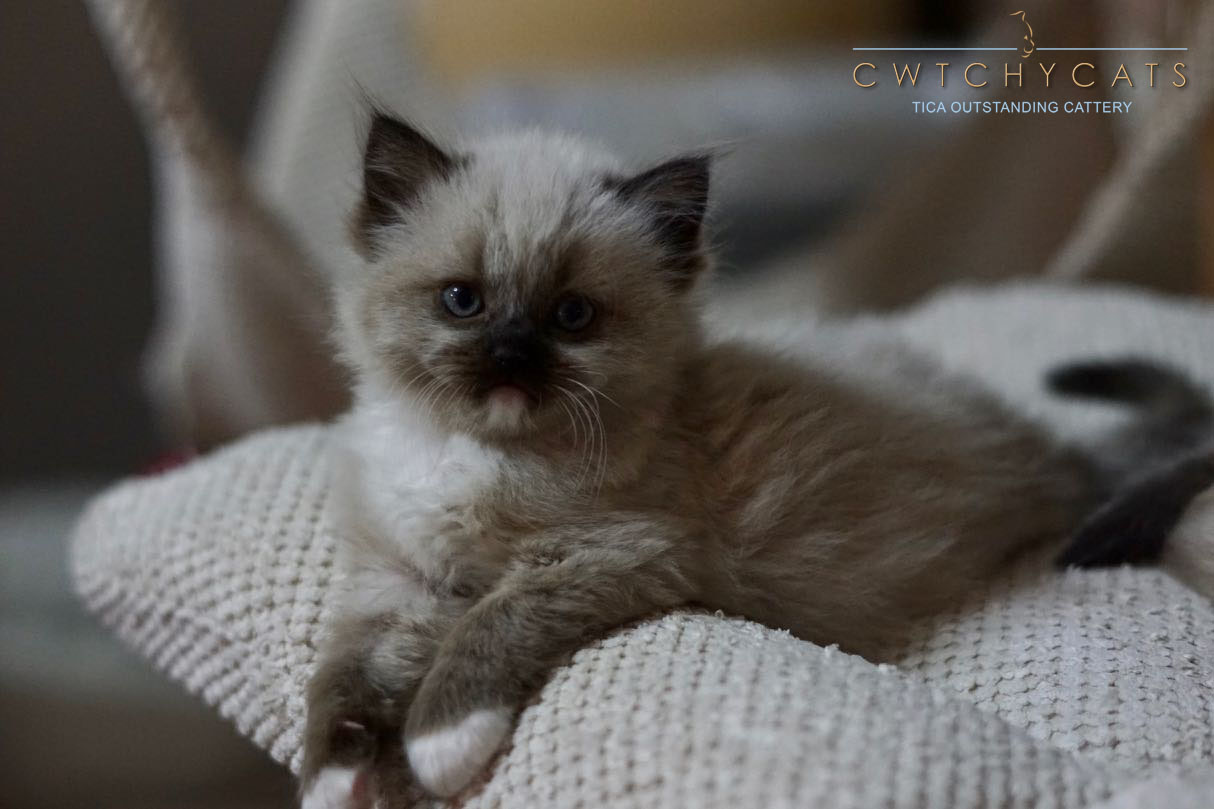 Boo - 7 Weeks Old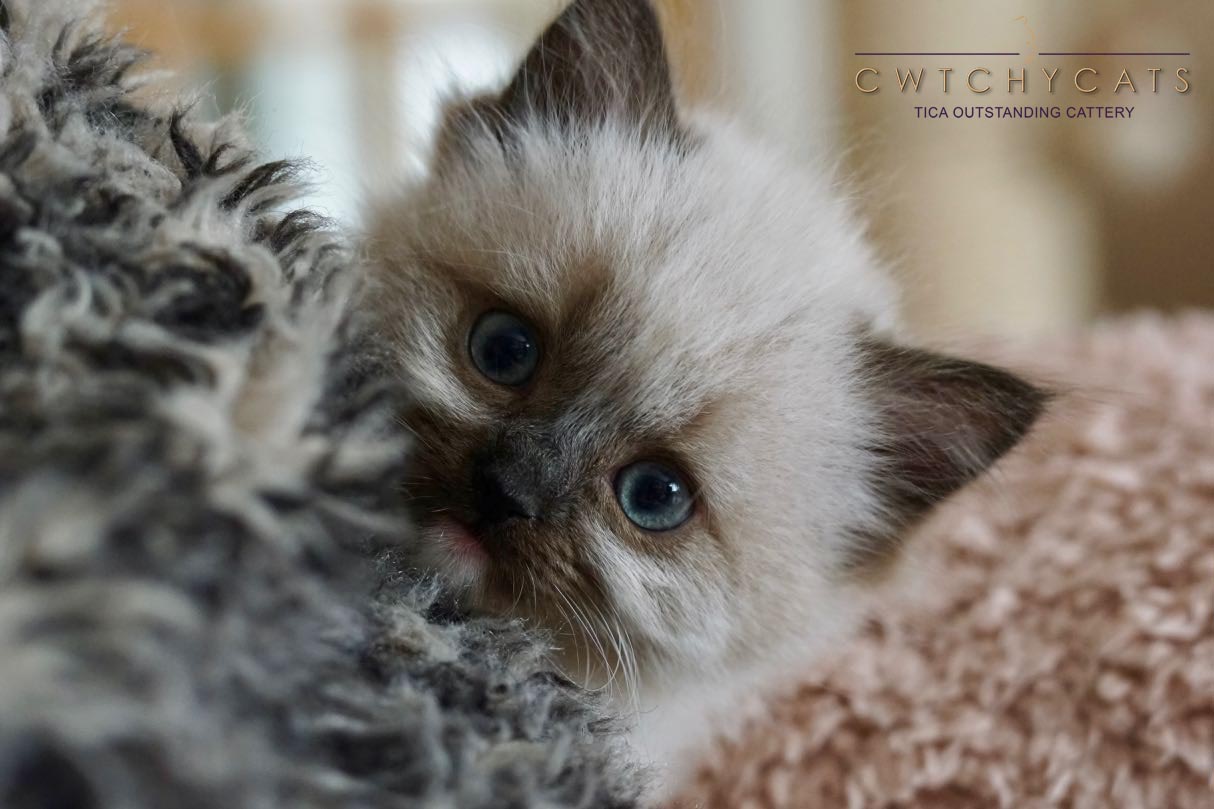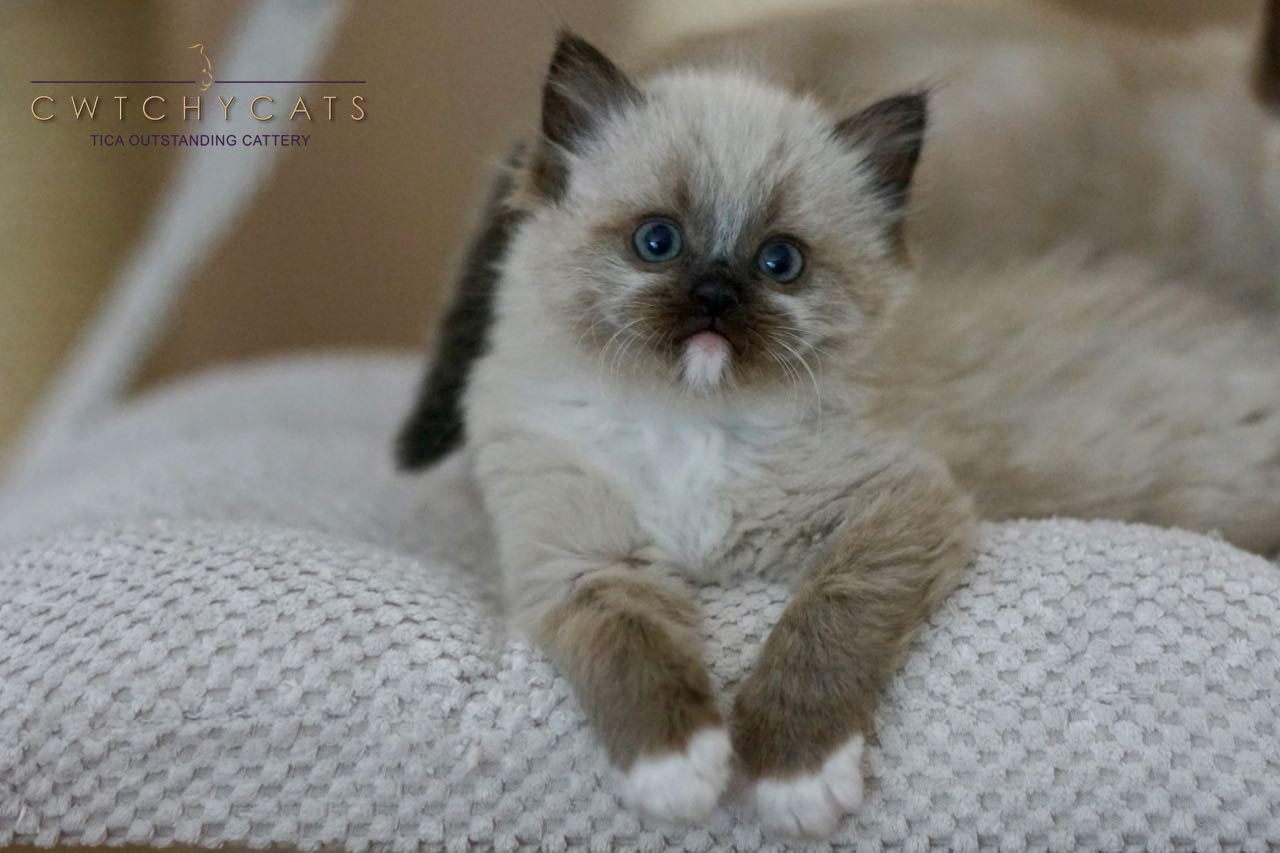 Boo - 7 Weeks Old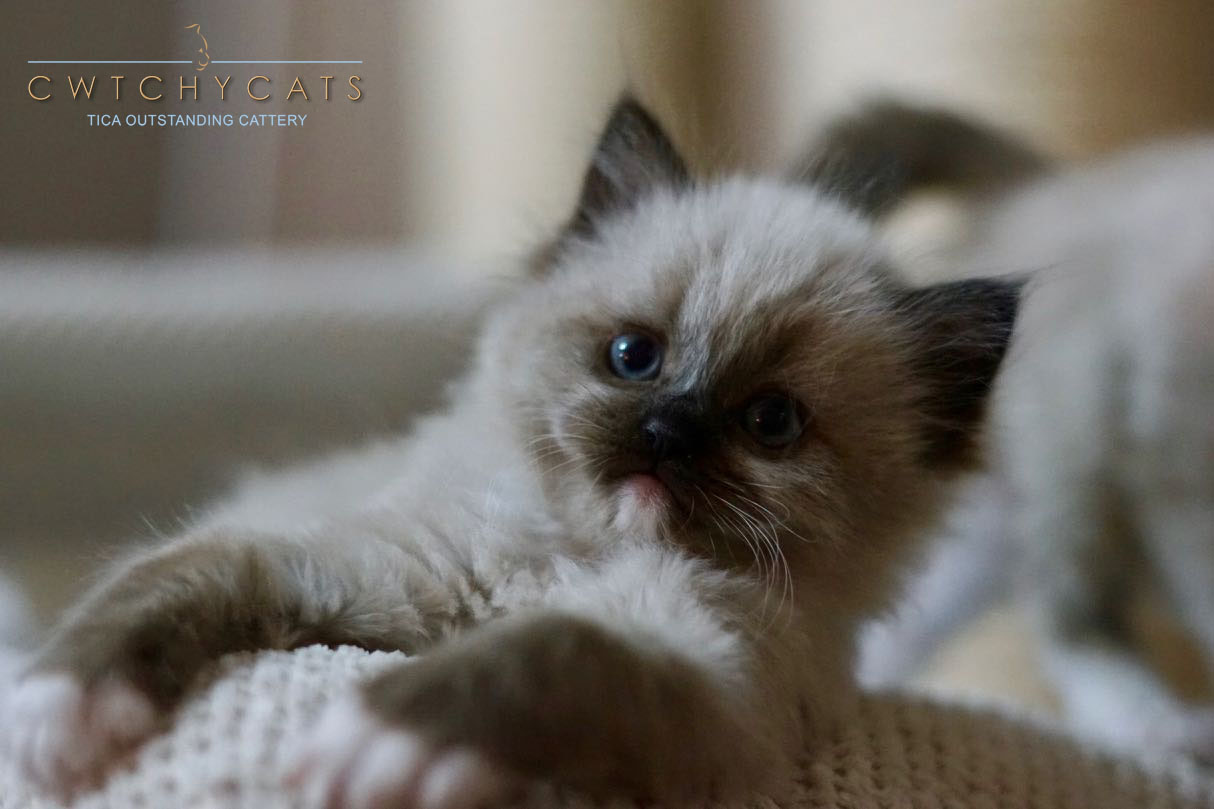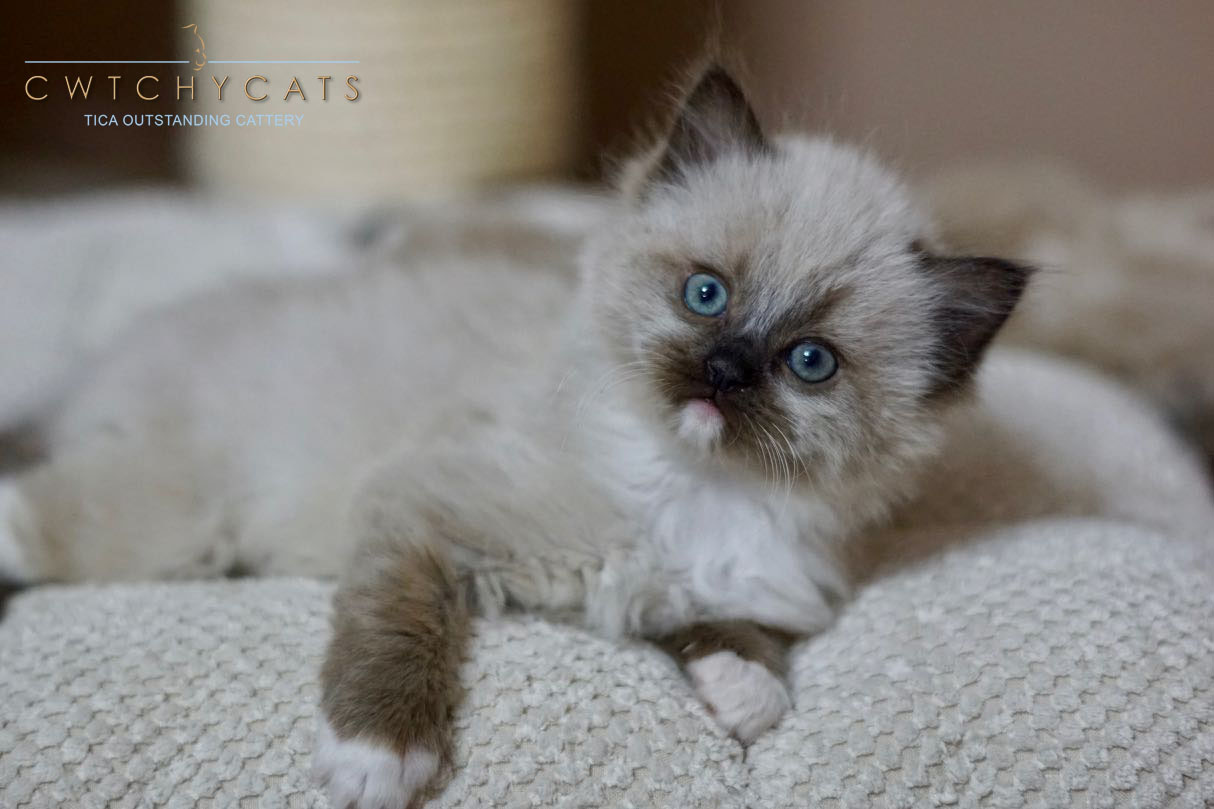 Boo - 7 Weeks Old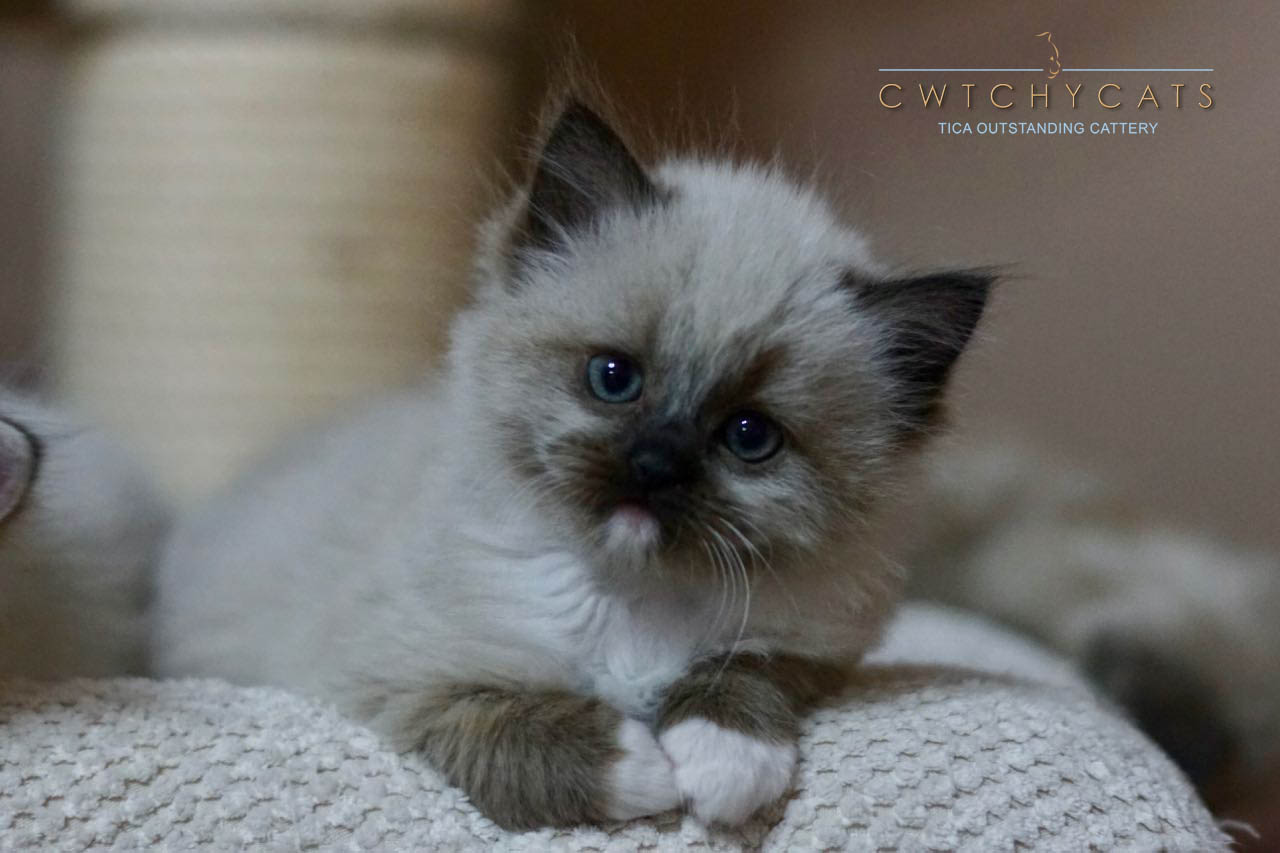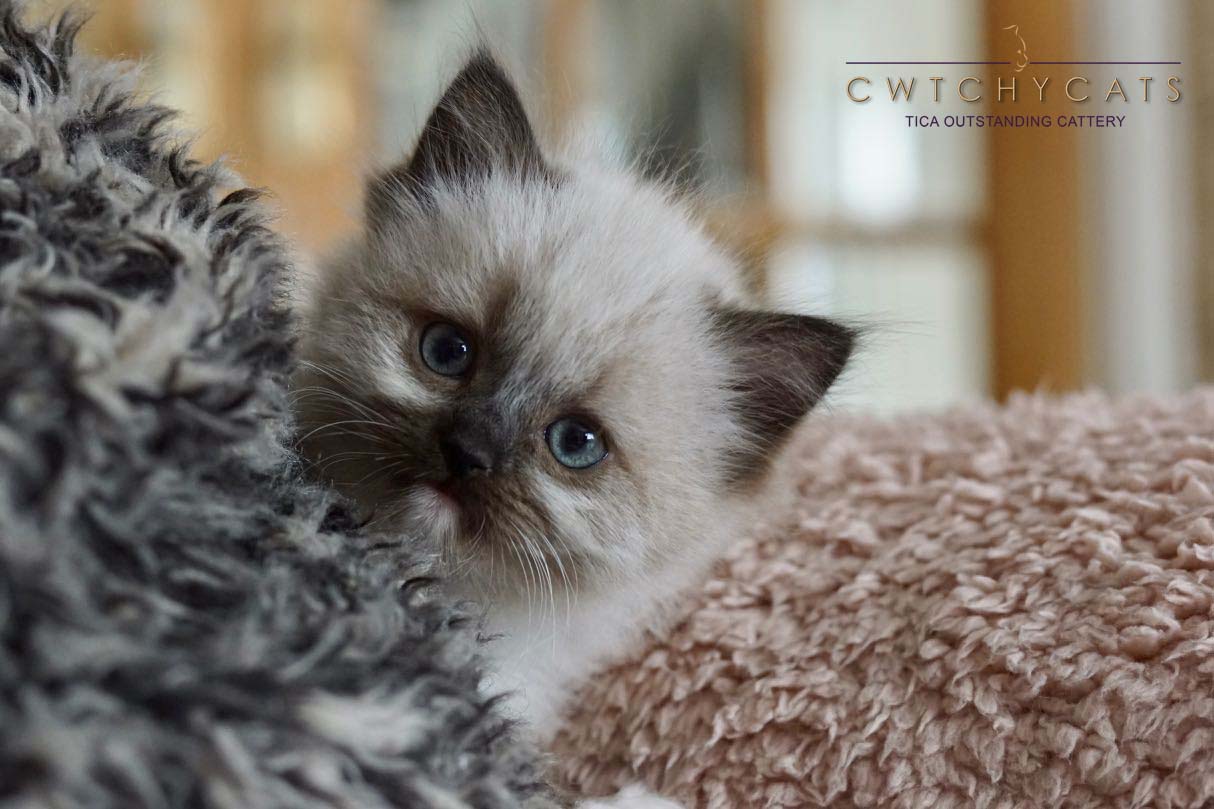 Boo - 7 Weeks Old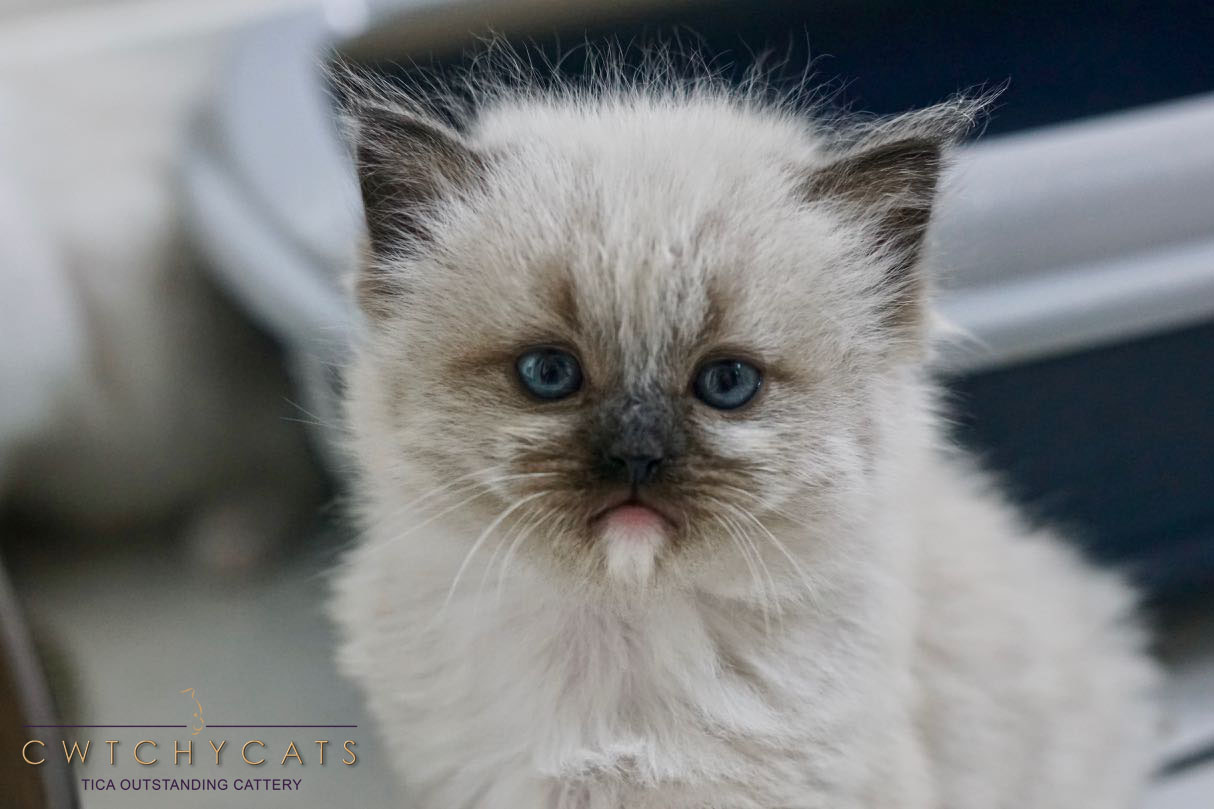 Boo - 5 Weeks Old



Boo - 5 Weeks Old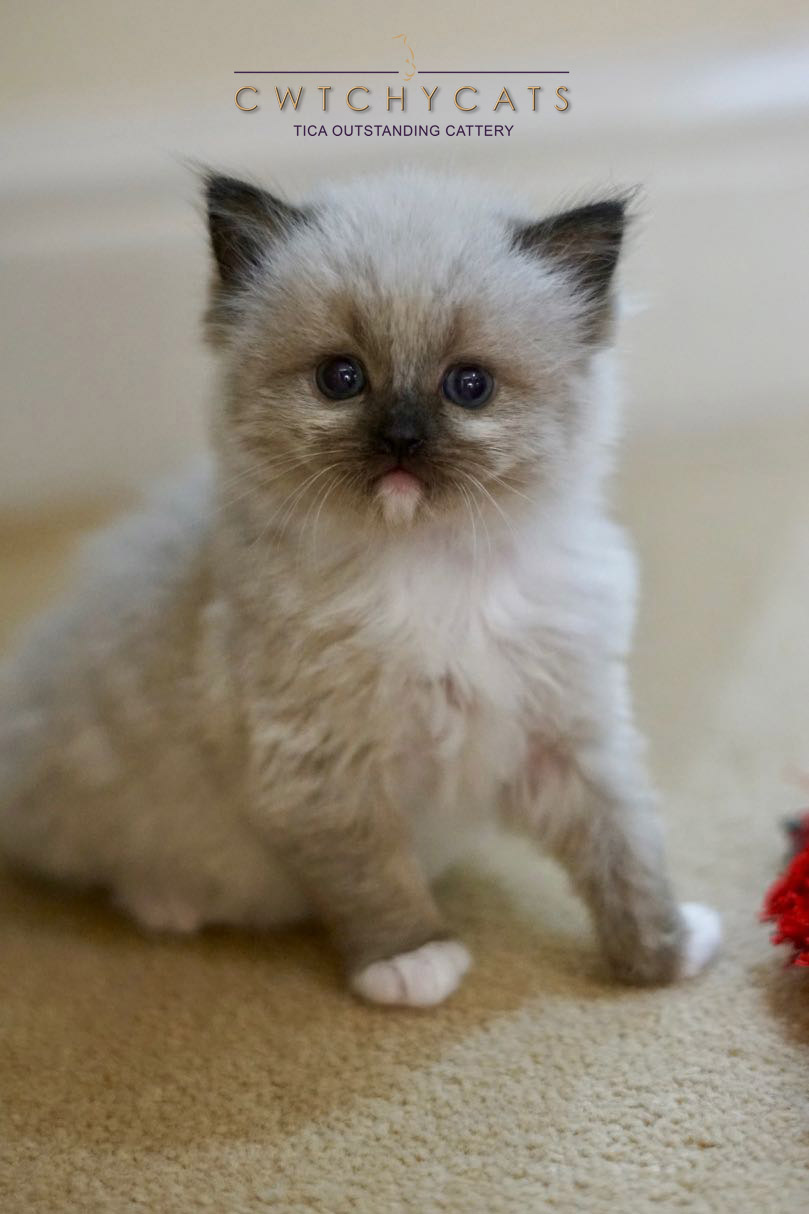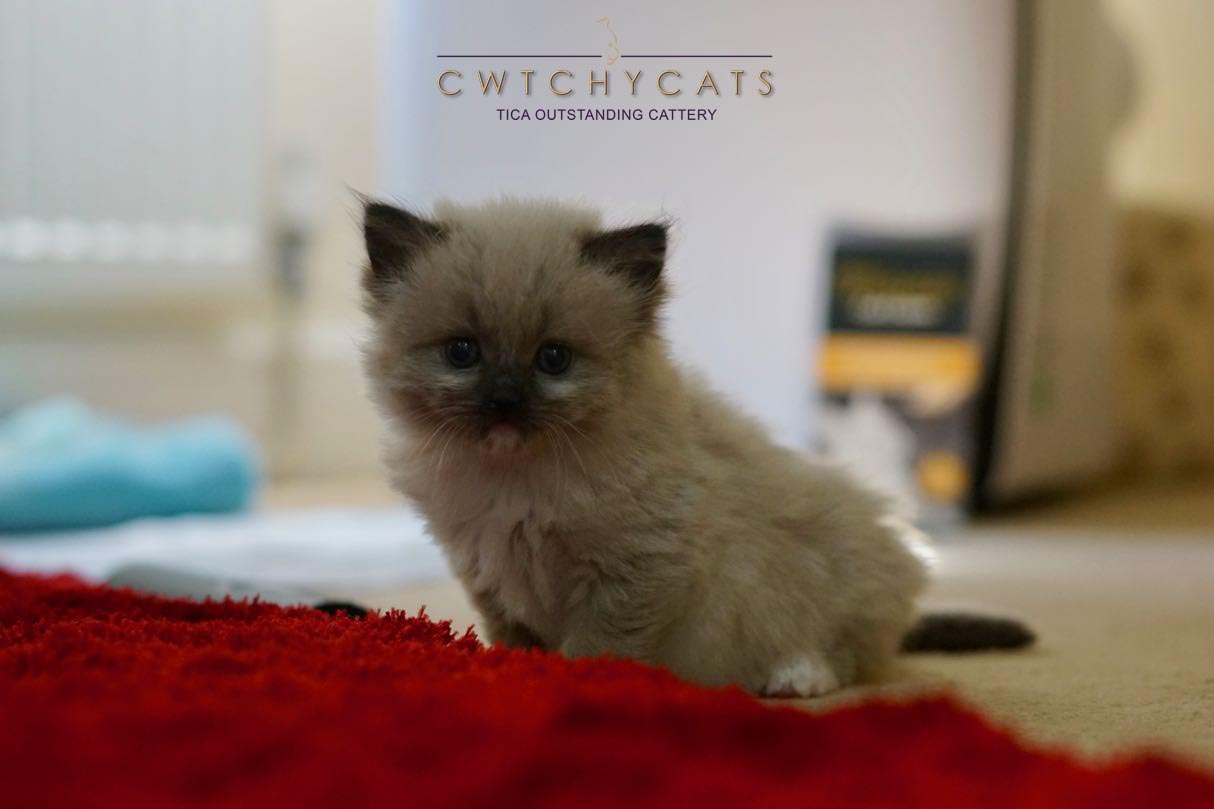 Boo - 5 Weeks Old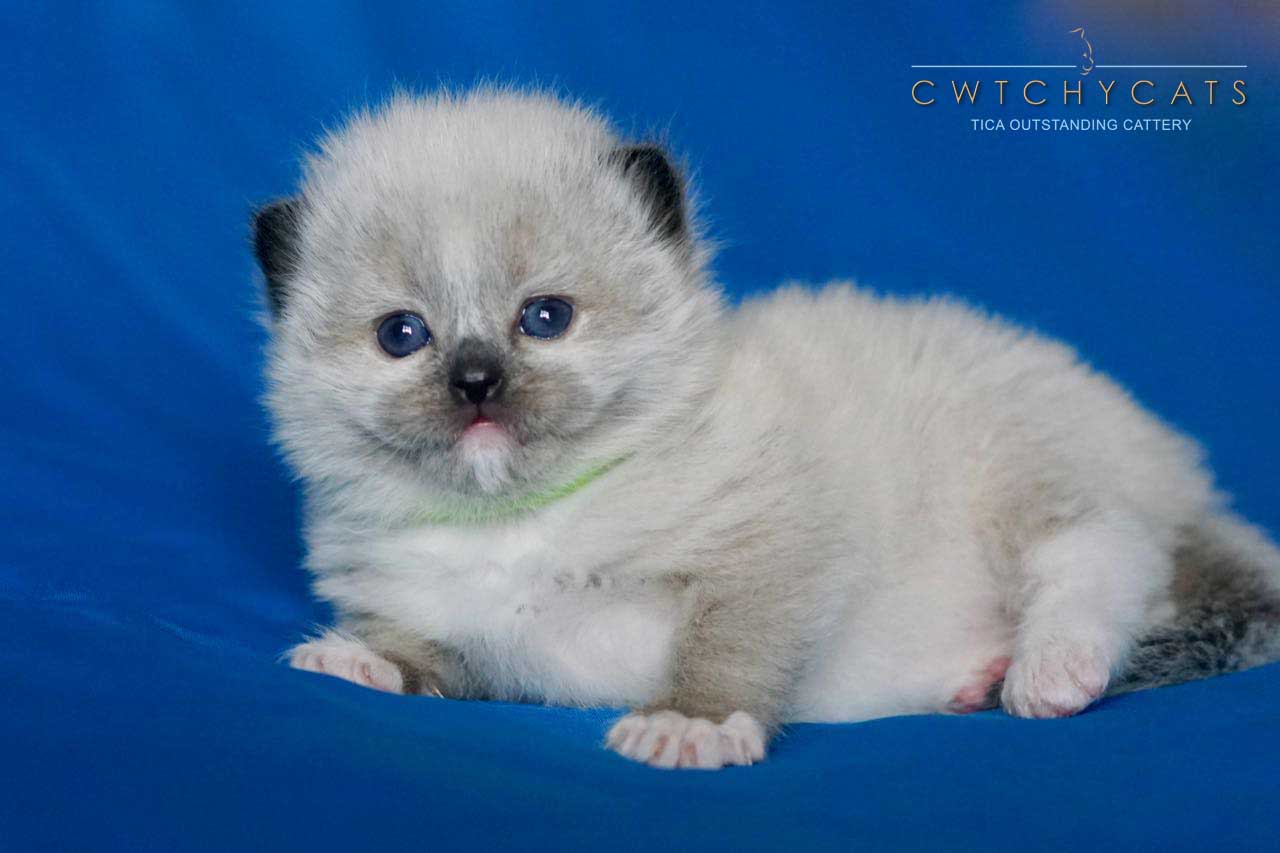 Boo - 3 Weeks Old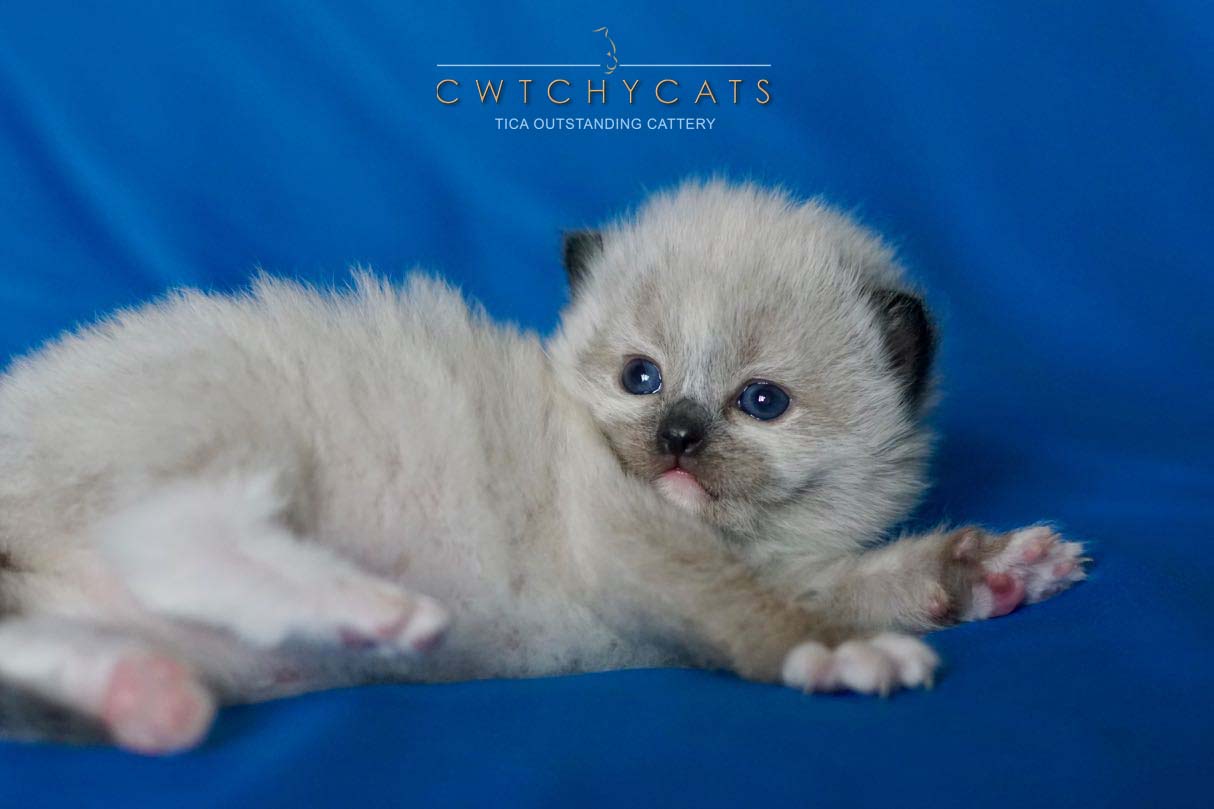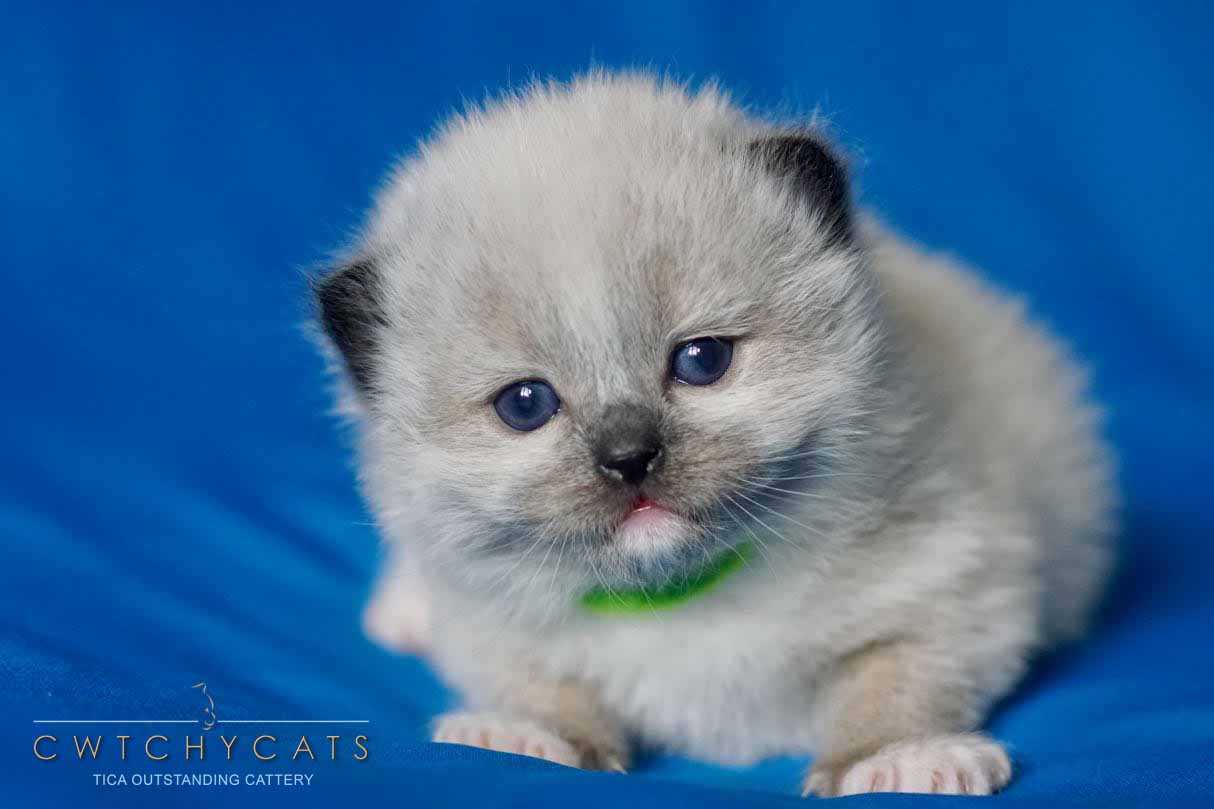 Boo - 3 Weeks Old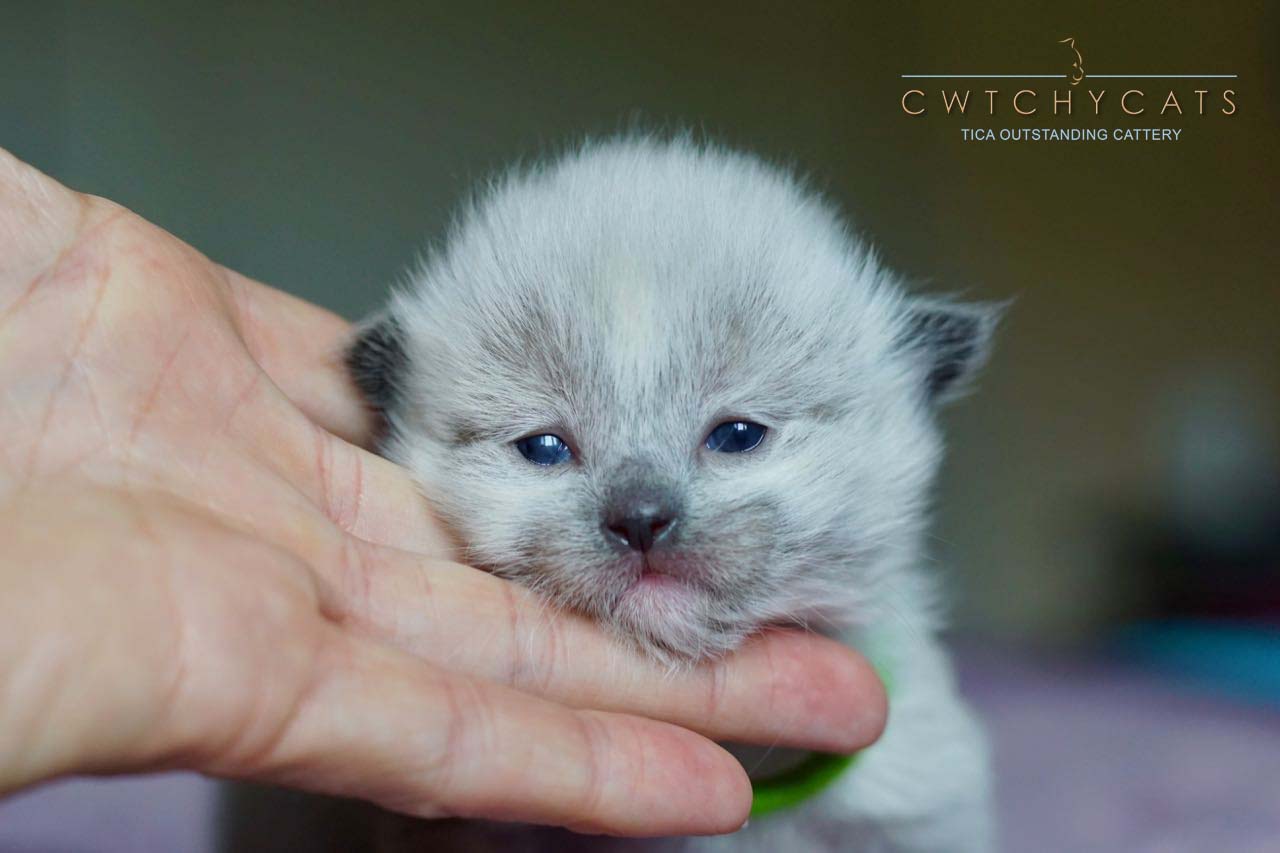 Boo - 2 Weeks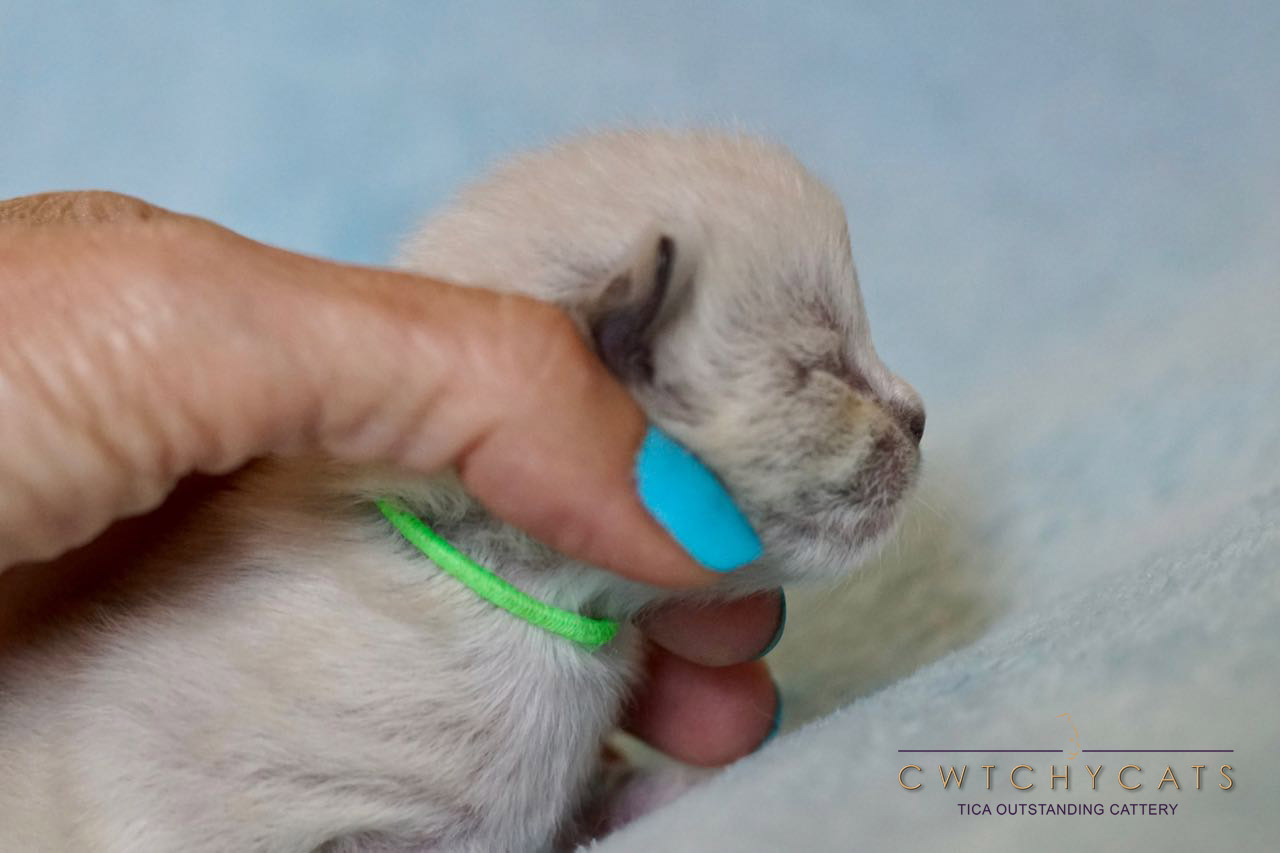 Boo - Week 1

Boy 1 - Cwtchycats Hocus Pocus (Pokey)
Seal Tabby (Lynx) Bicolour Boy
Currently Under Evaluation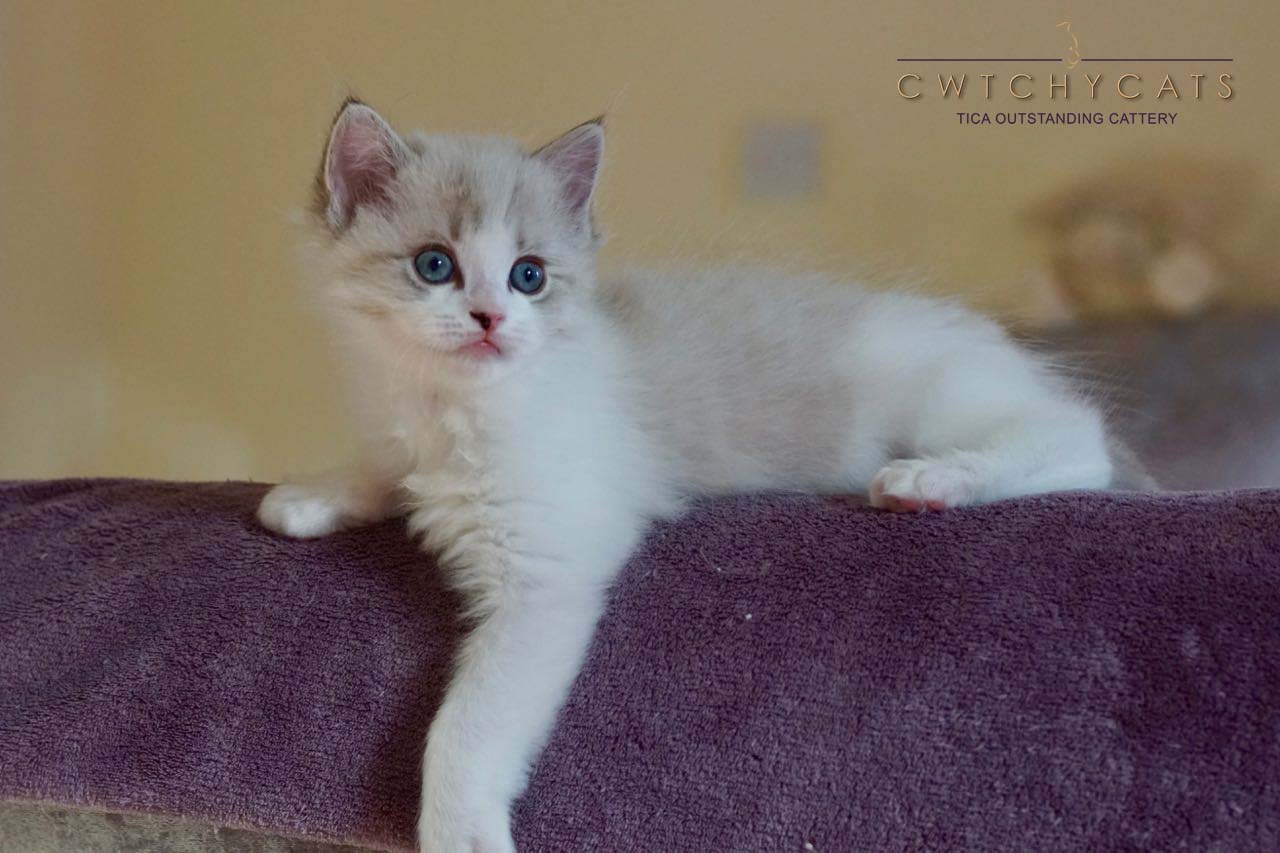 Pokey - 8 Weeks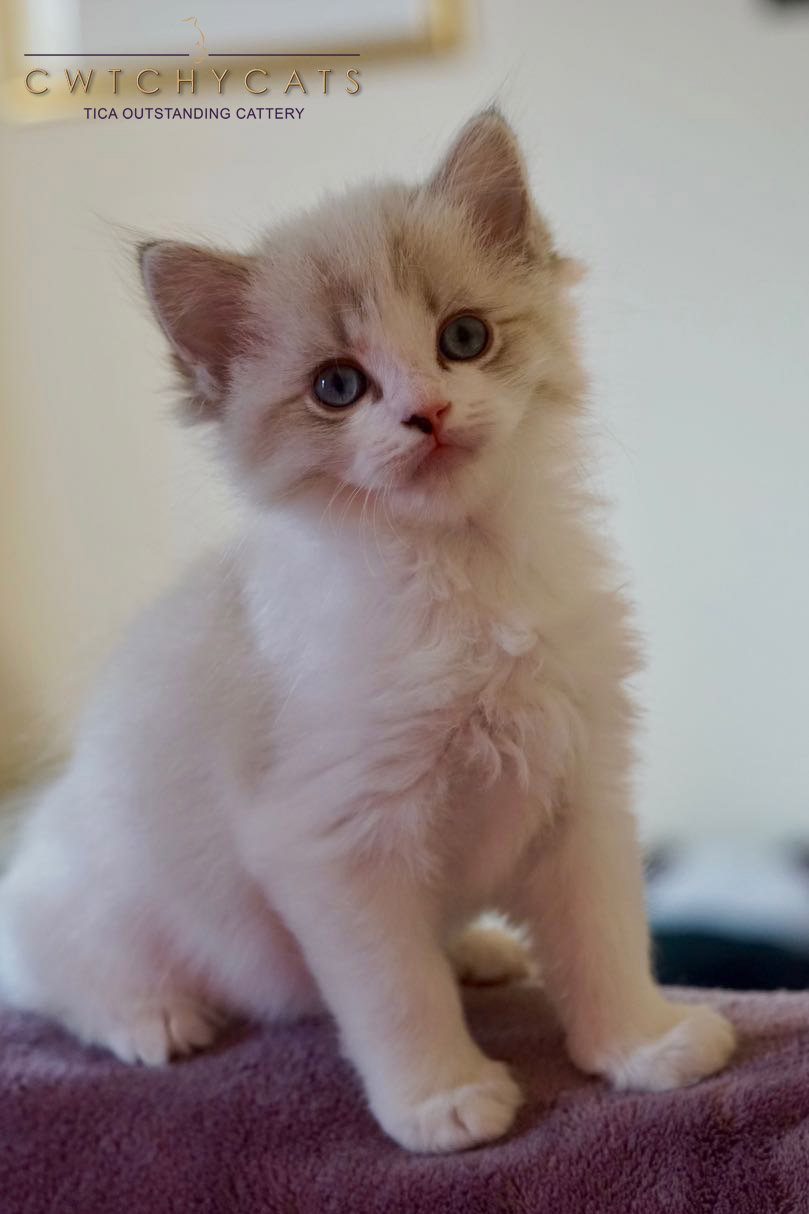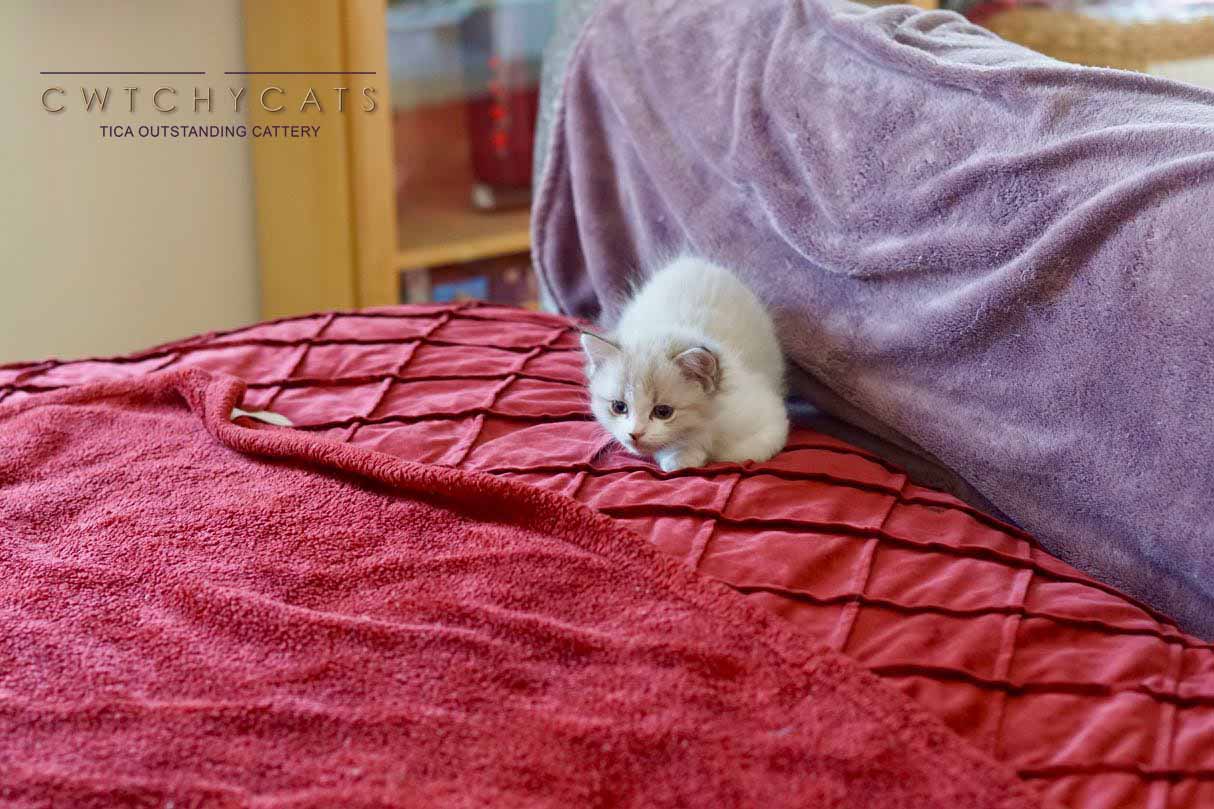 Pokey - 8 Weeks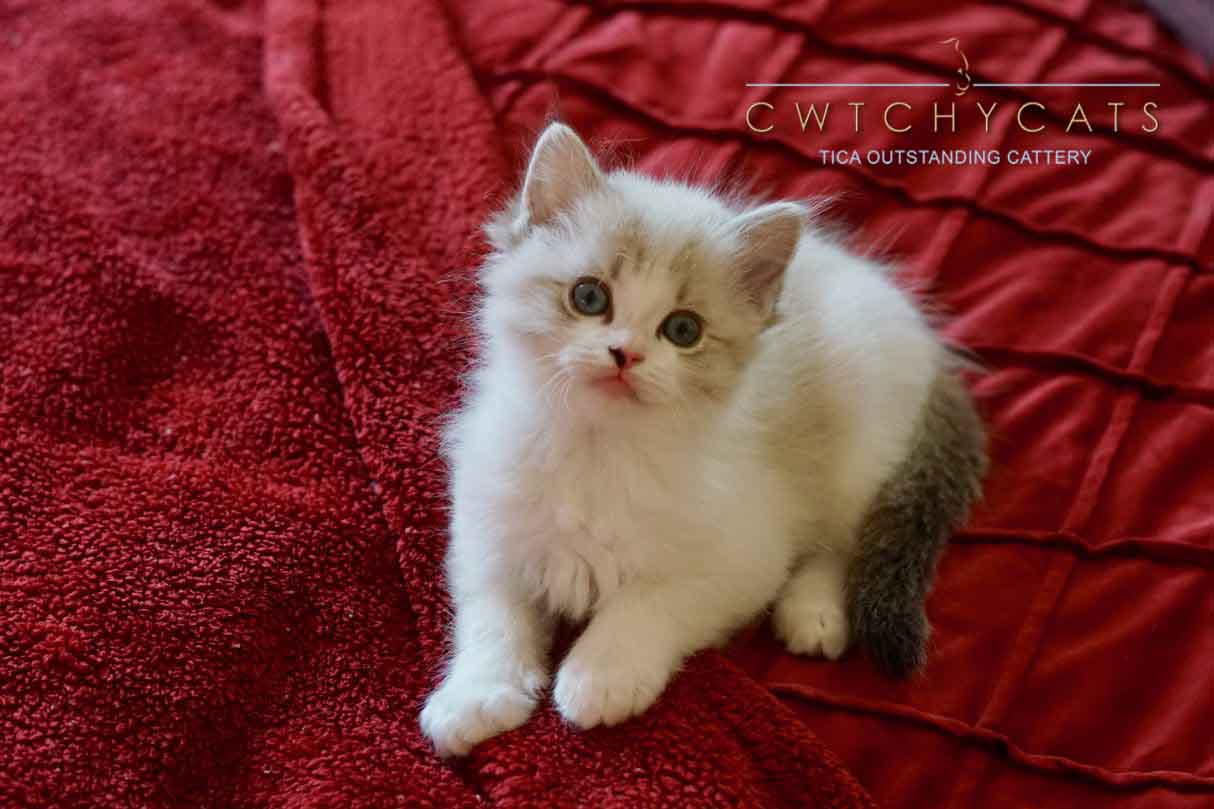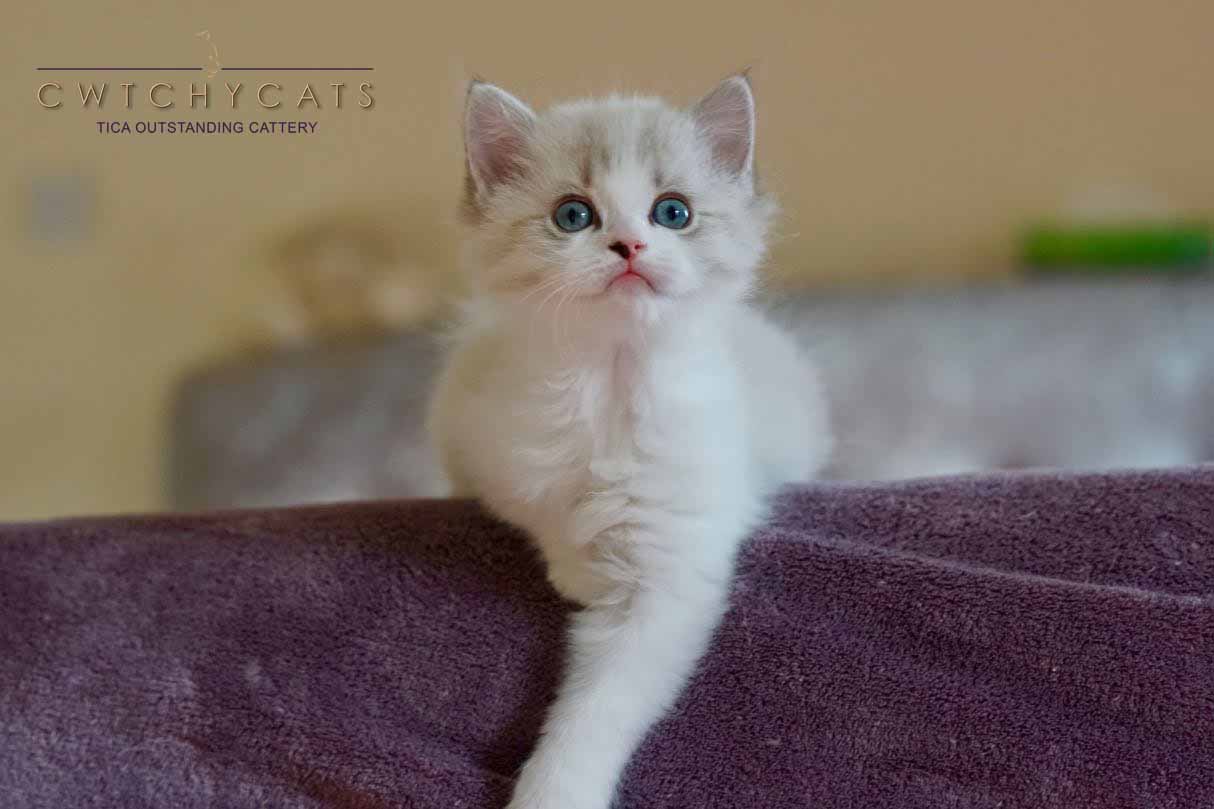 Pokey - 8 Weeks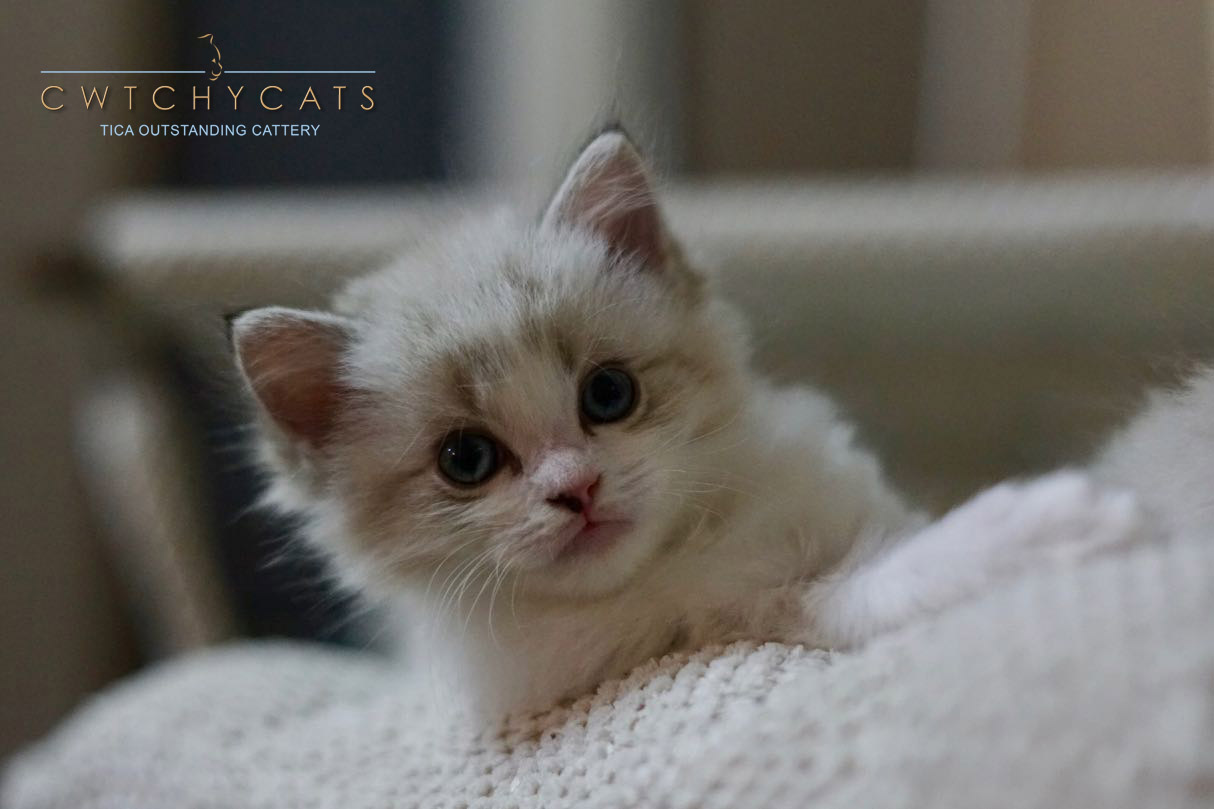 Pokey - 7 Weeks Old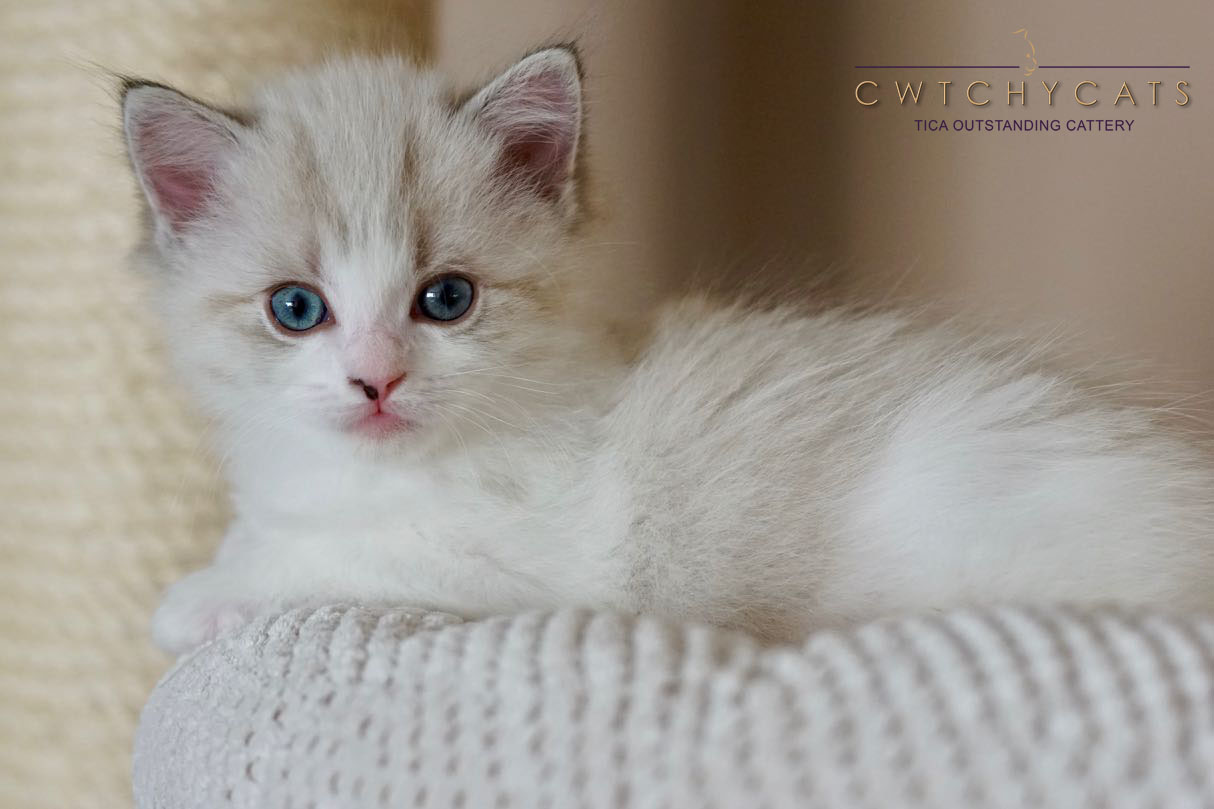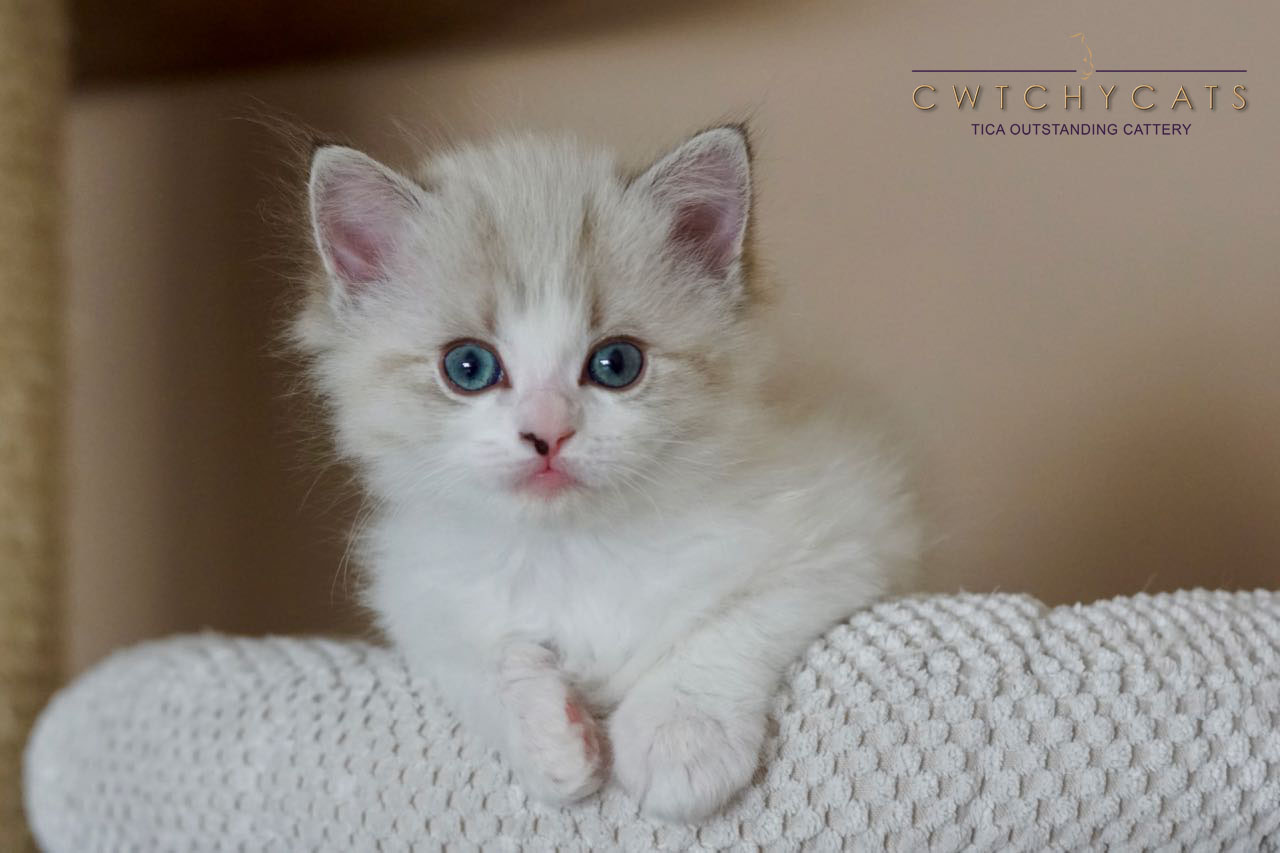 Pokey - 7 Weeks Old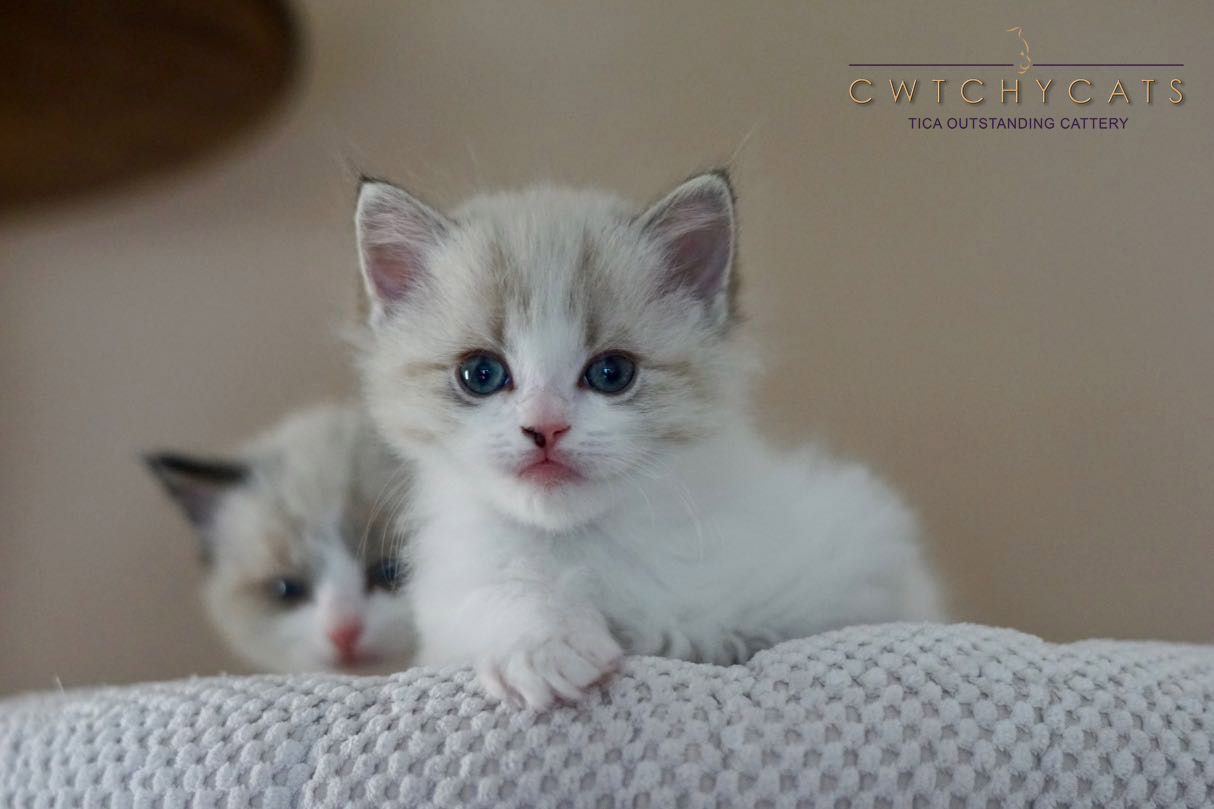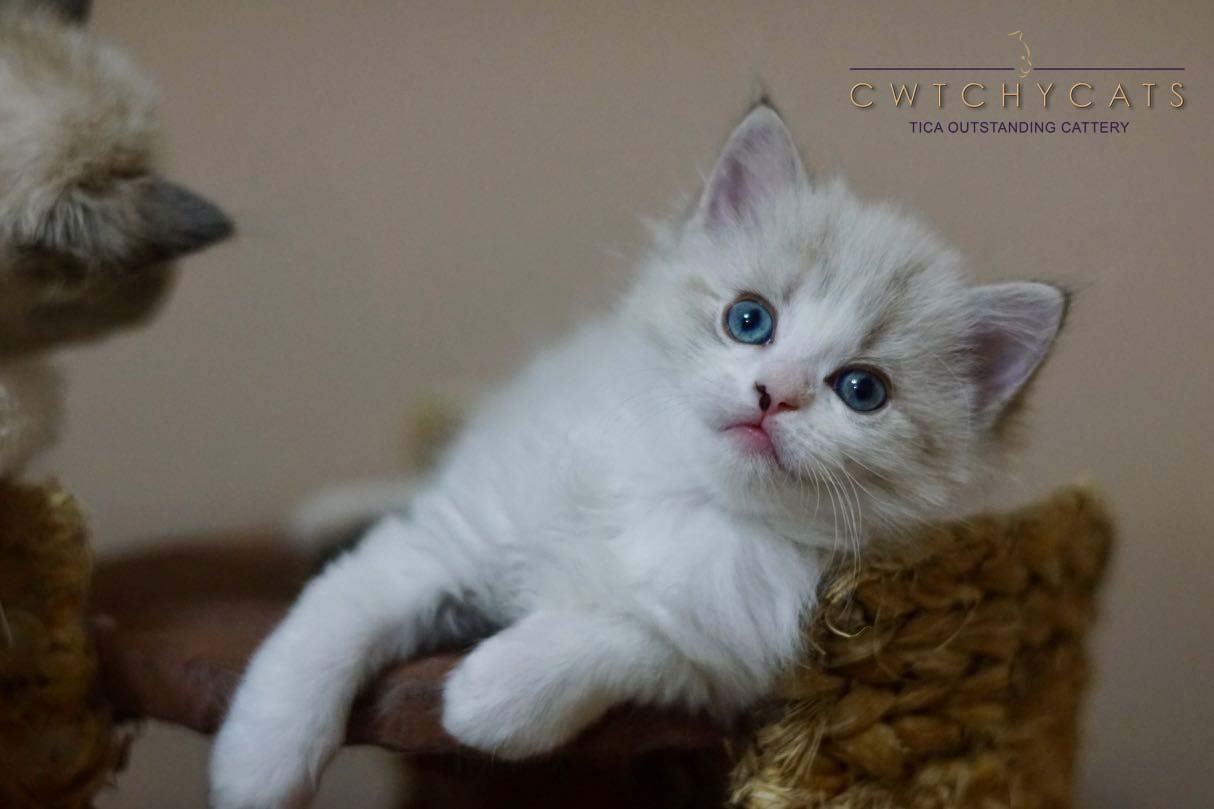 Pokey - 7 Weeks Old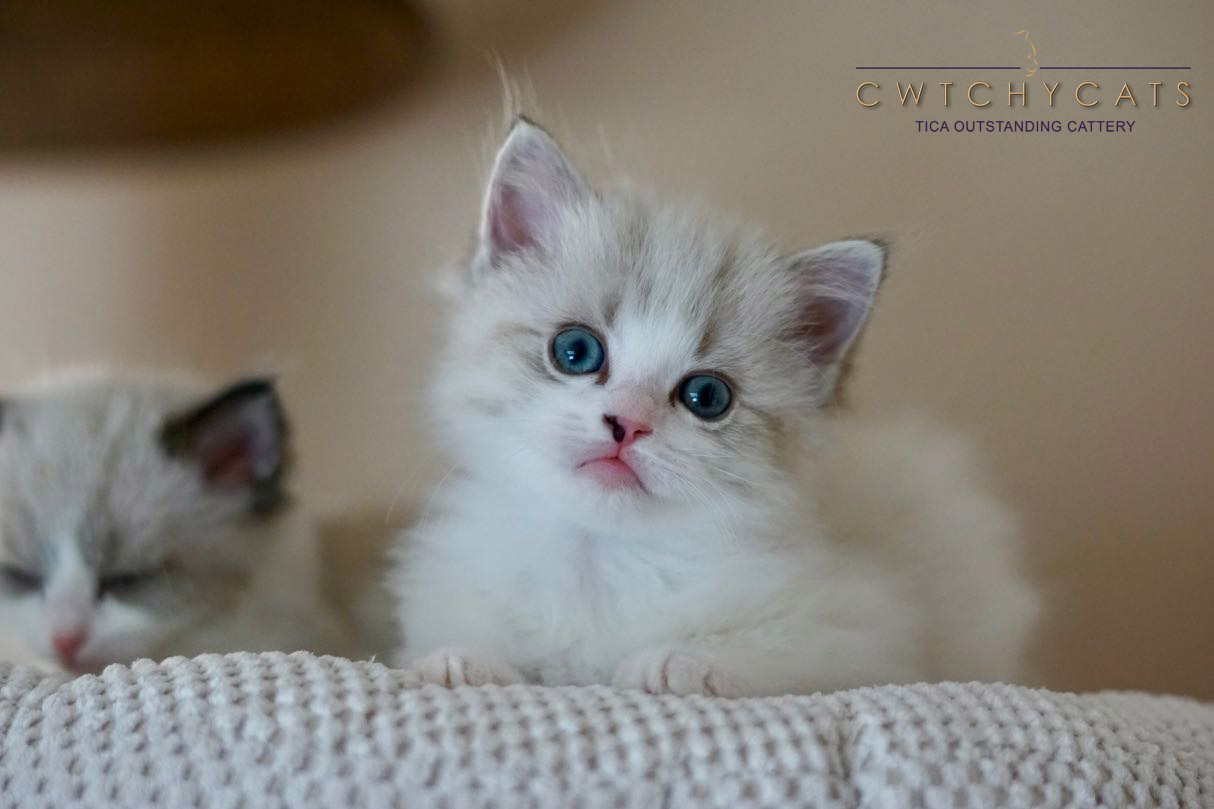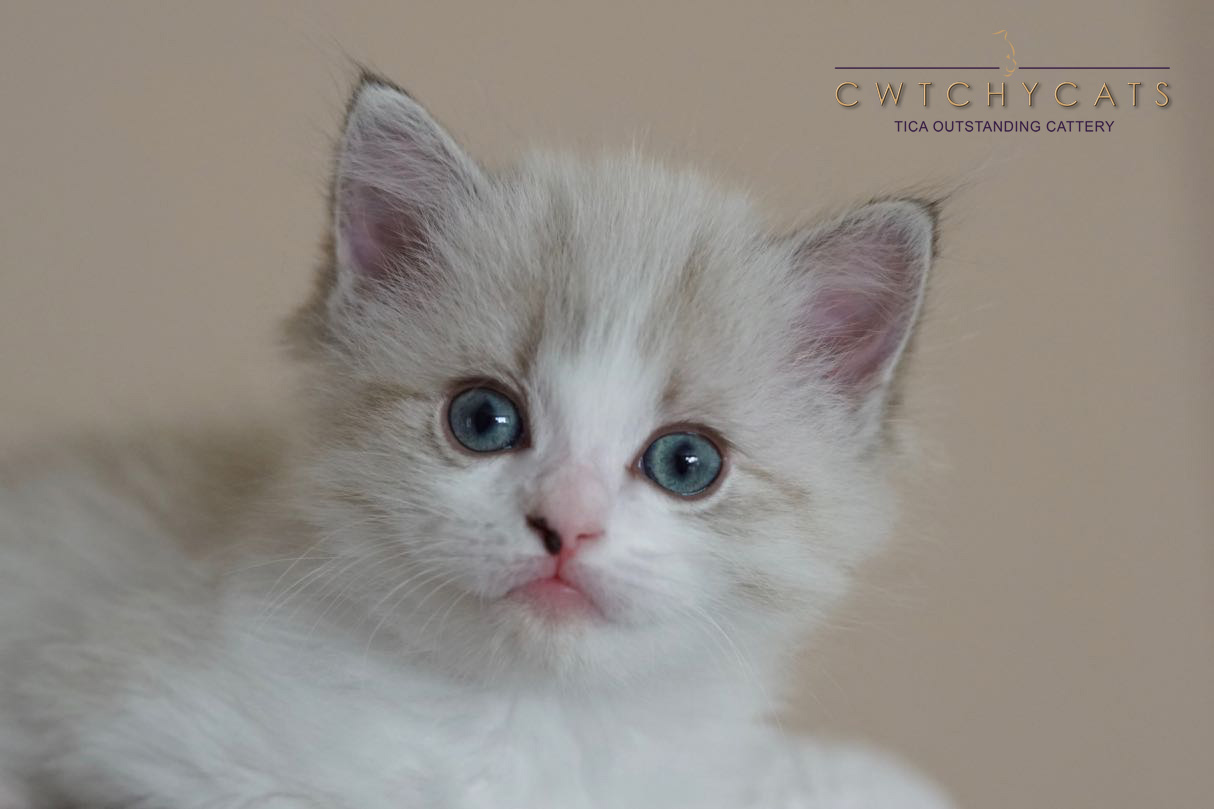 Pokey - 7 Weeks Old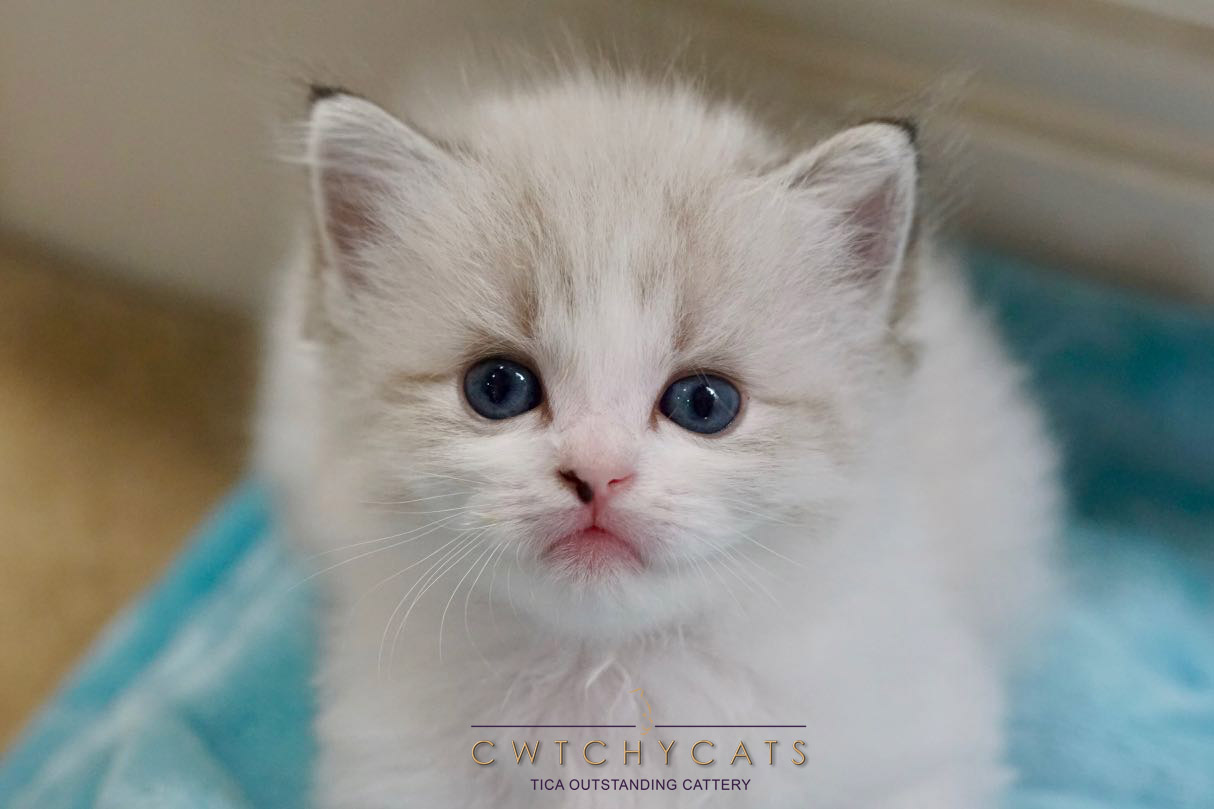 Pokey - 5 Weeks Old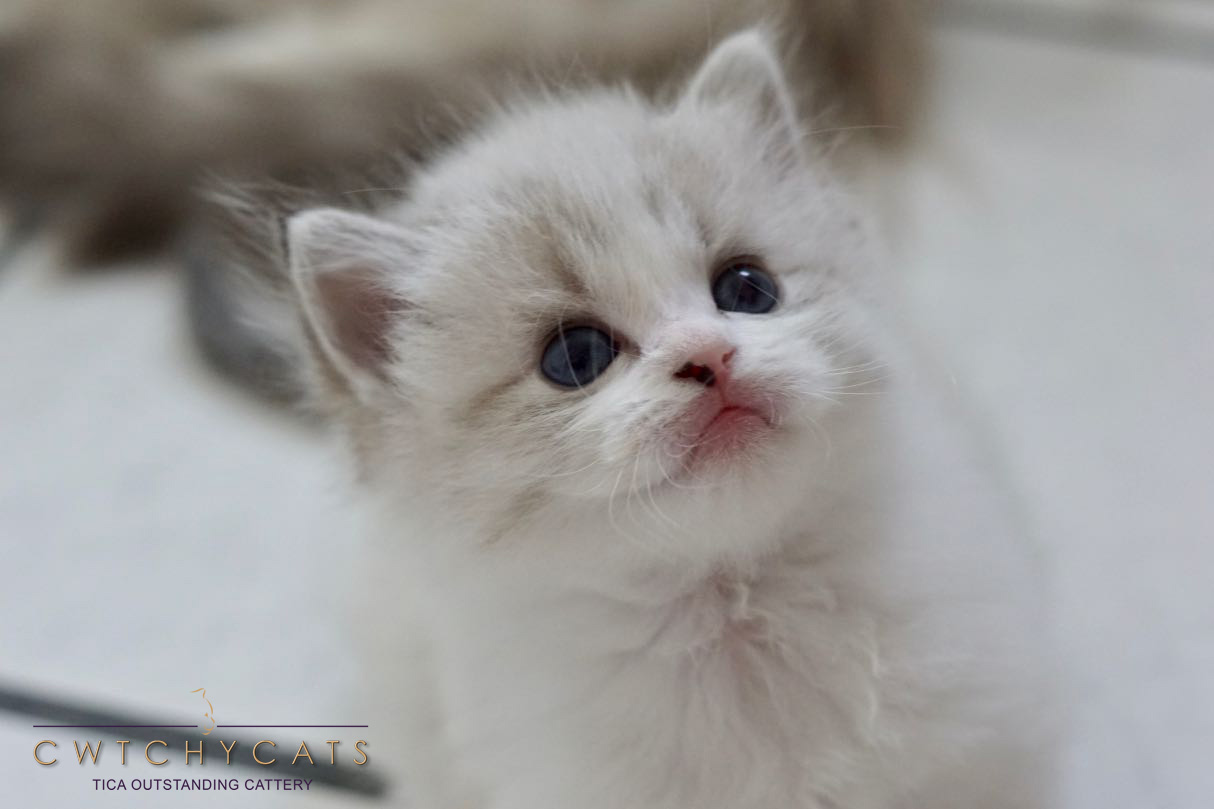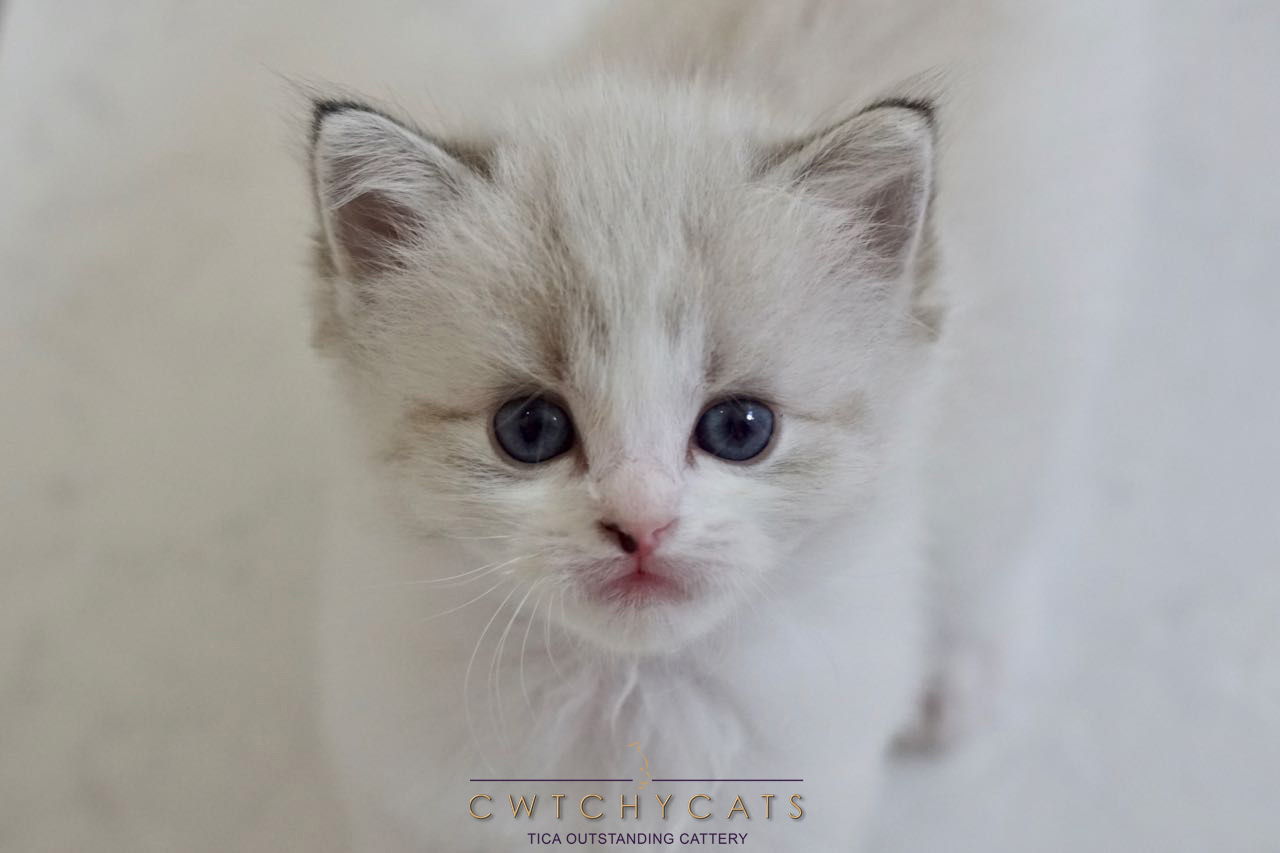 Pokey - 5 Weeks Old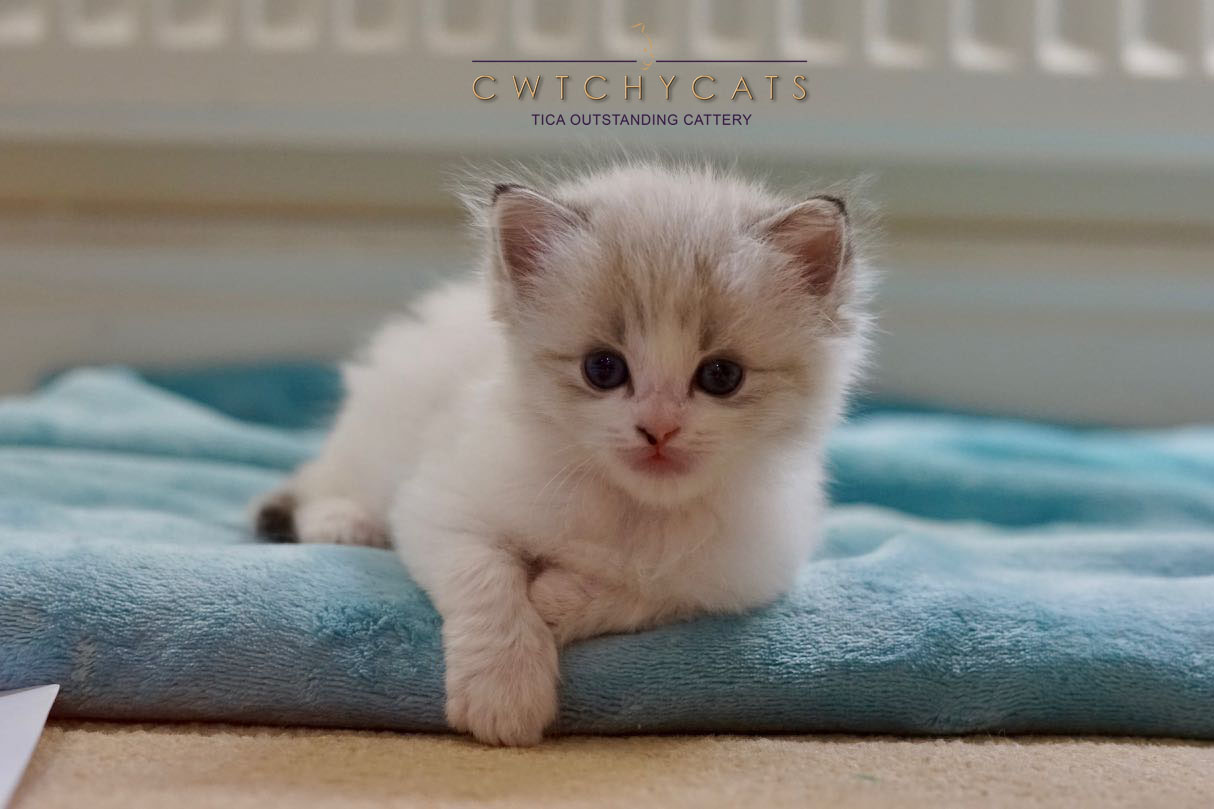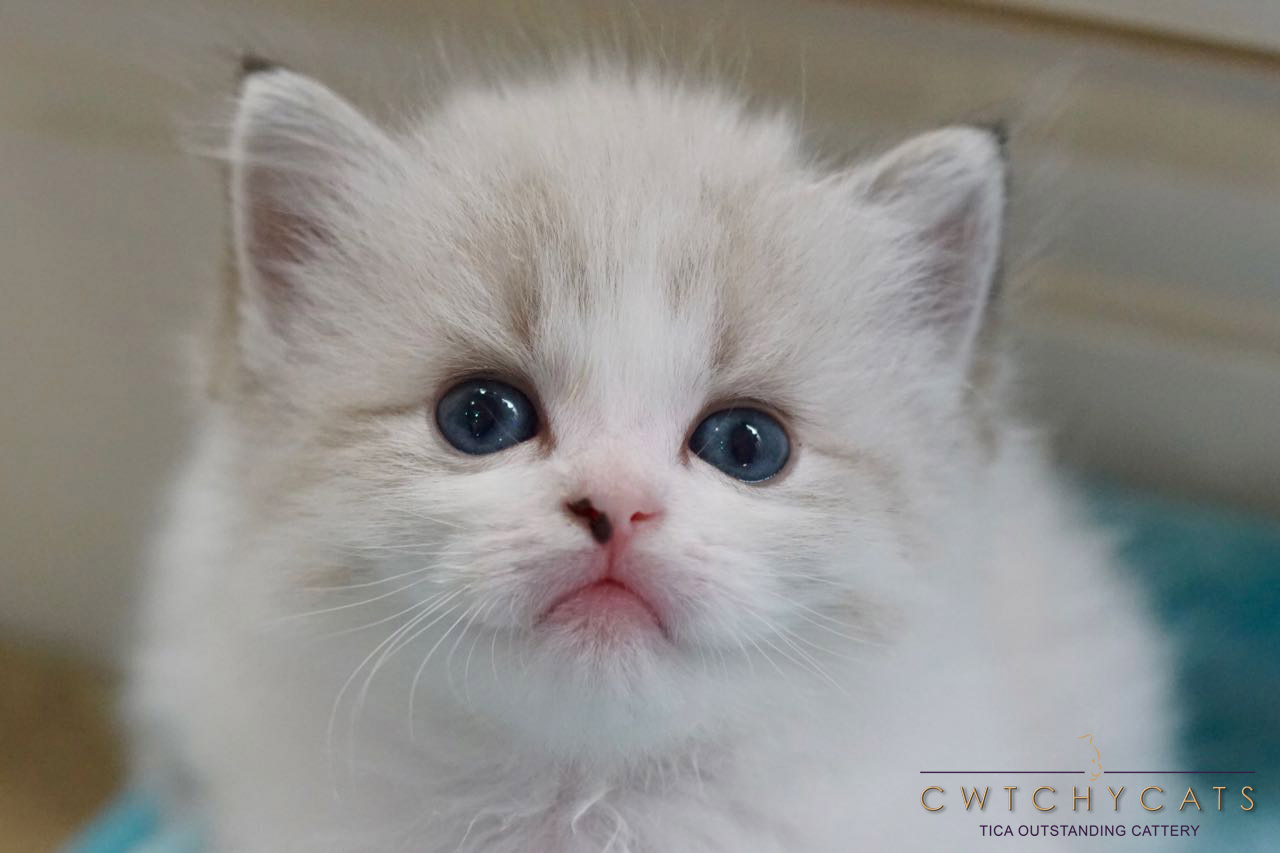 Pokey - 5 Weeks Old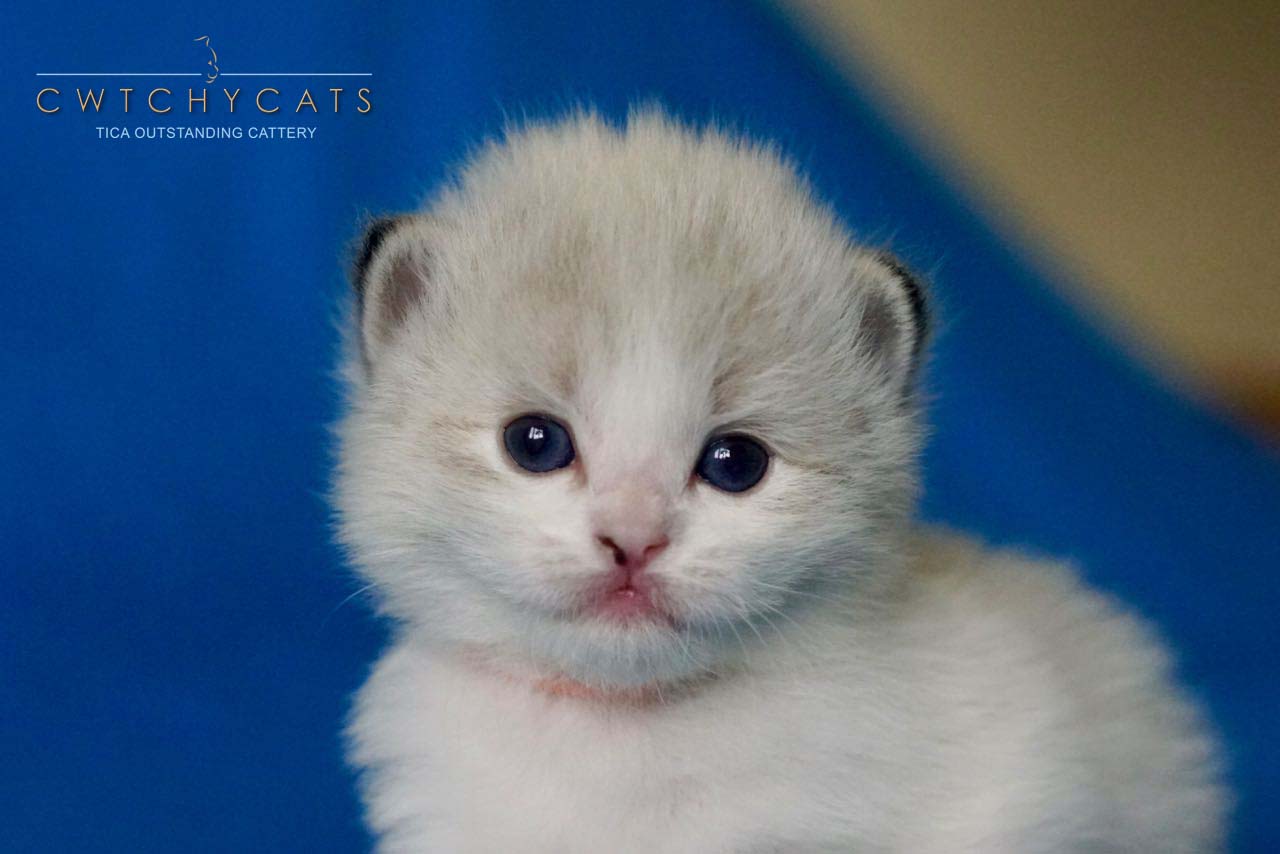 Pokey - 3 Weeks Old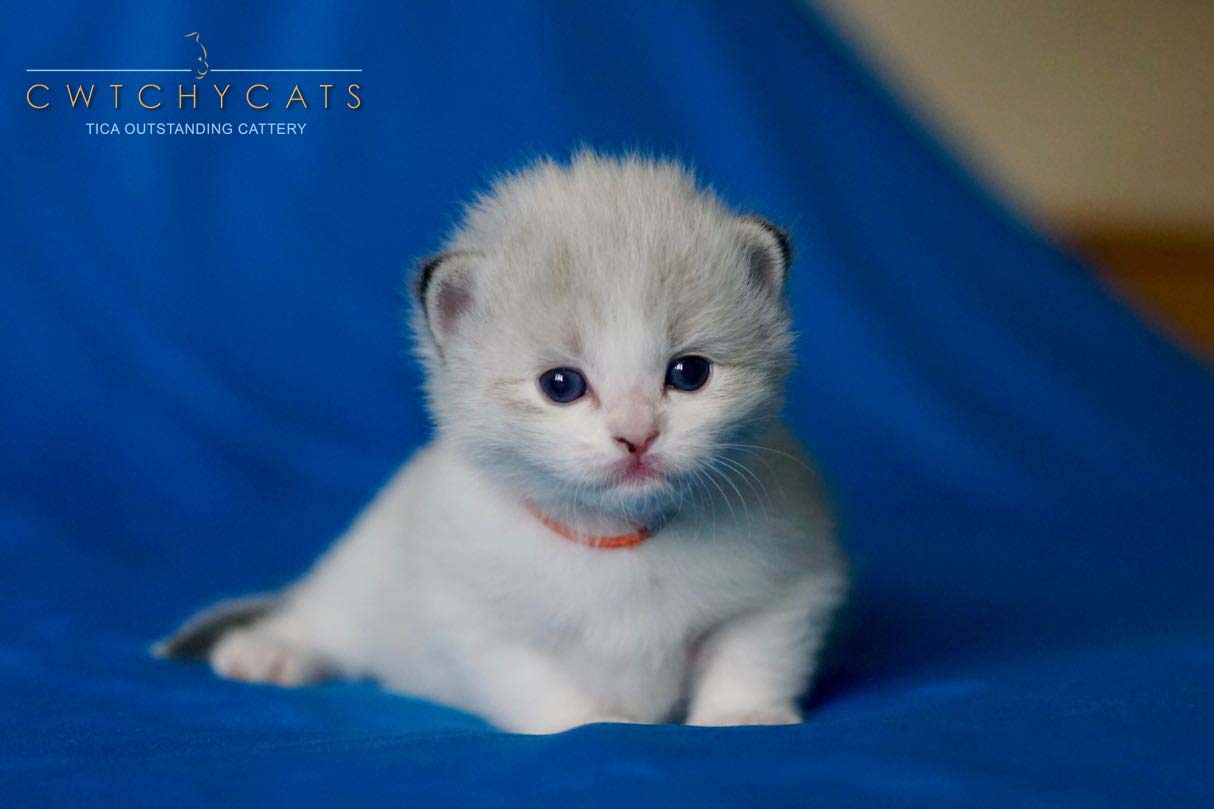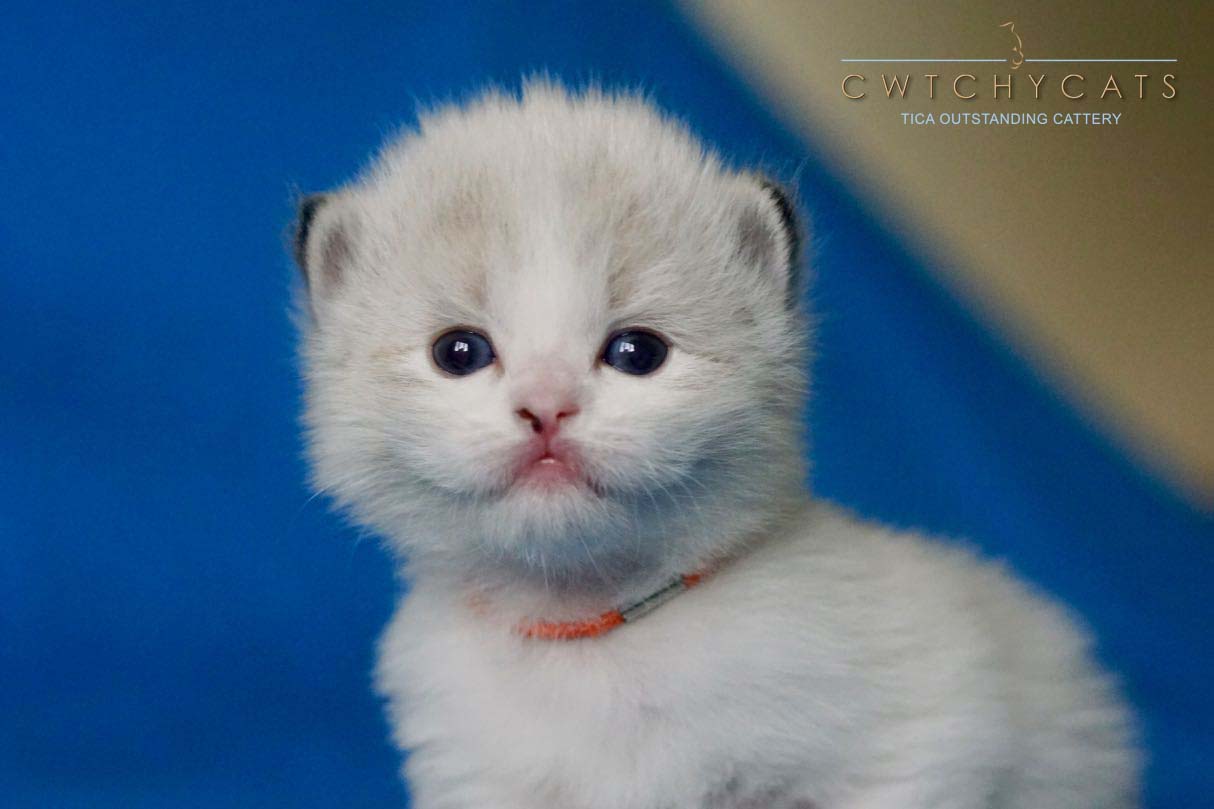 Pokey - 3 Weeks Old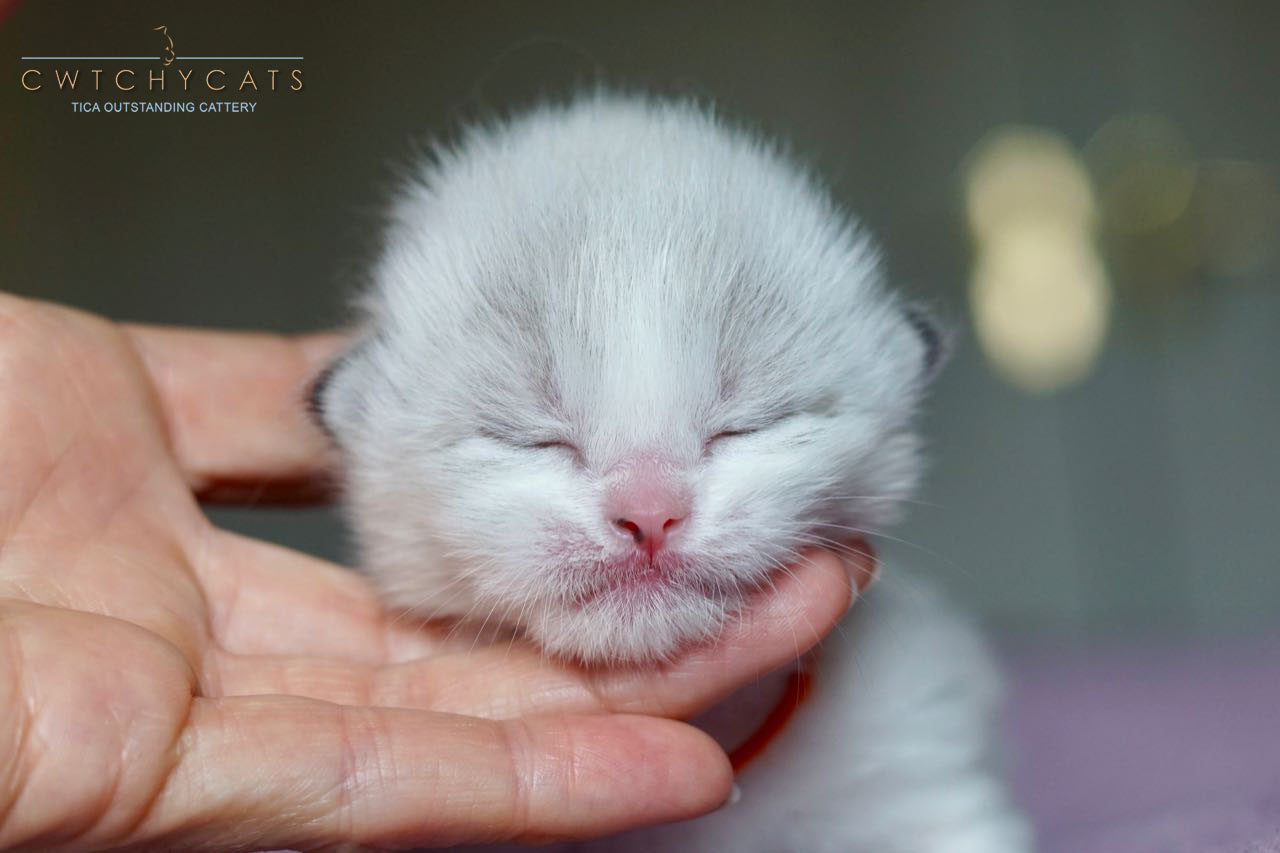 Pokey - 2 Weeks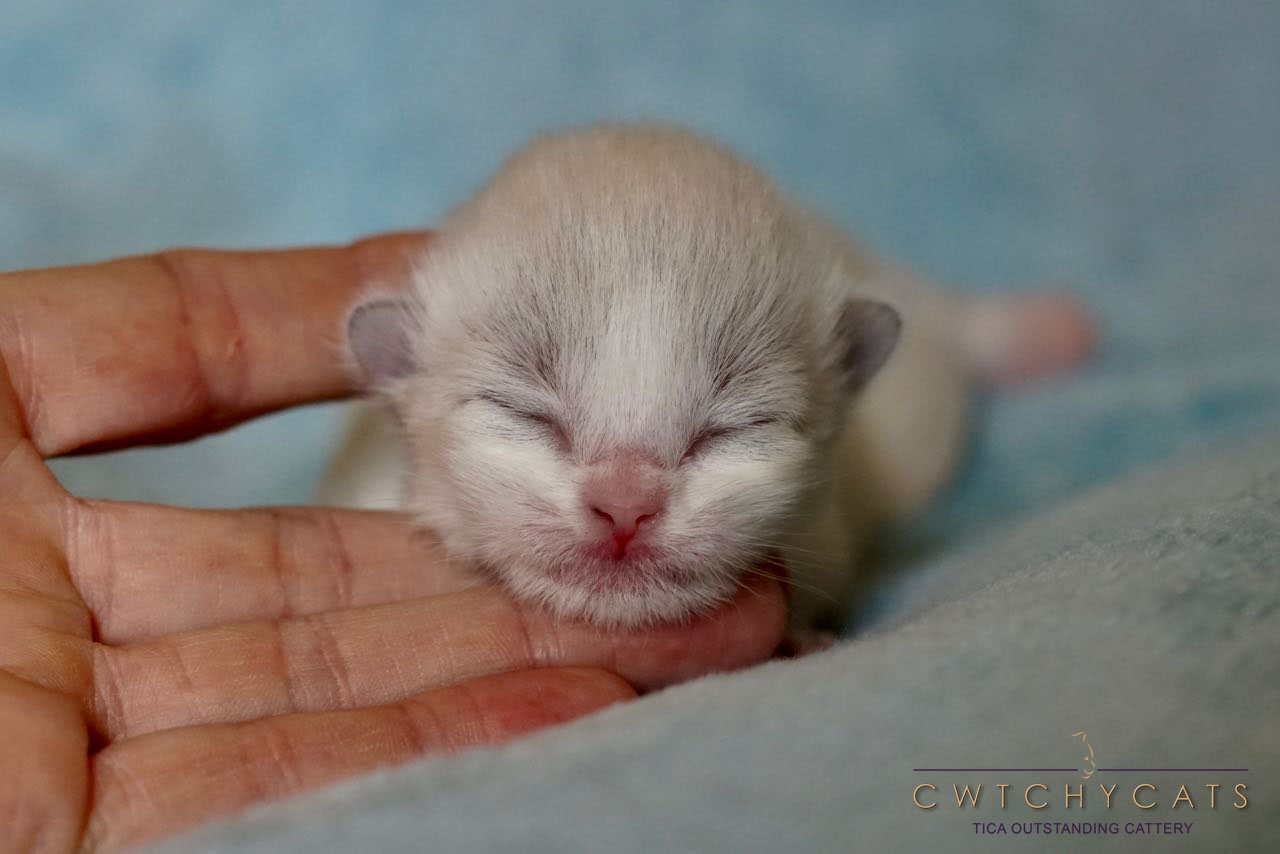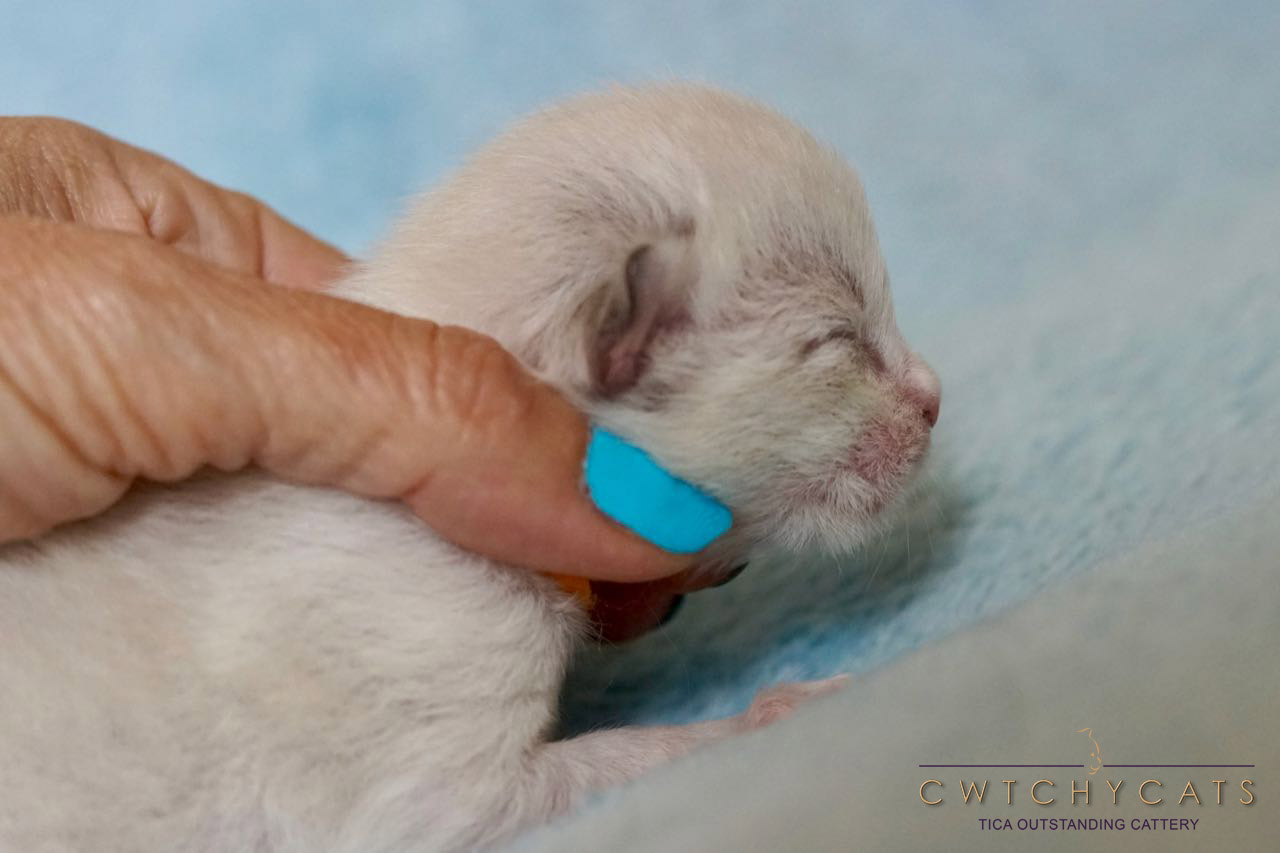 Pokey - Week 1
Boy 2 - Cwtchycats Alakazam (Alec)
Seal Bicolour Boy
Currently Under Evaluation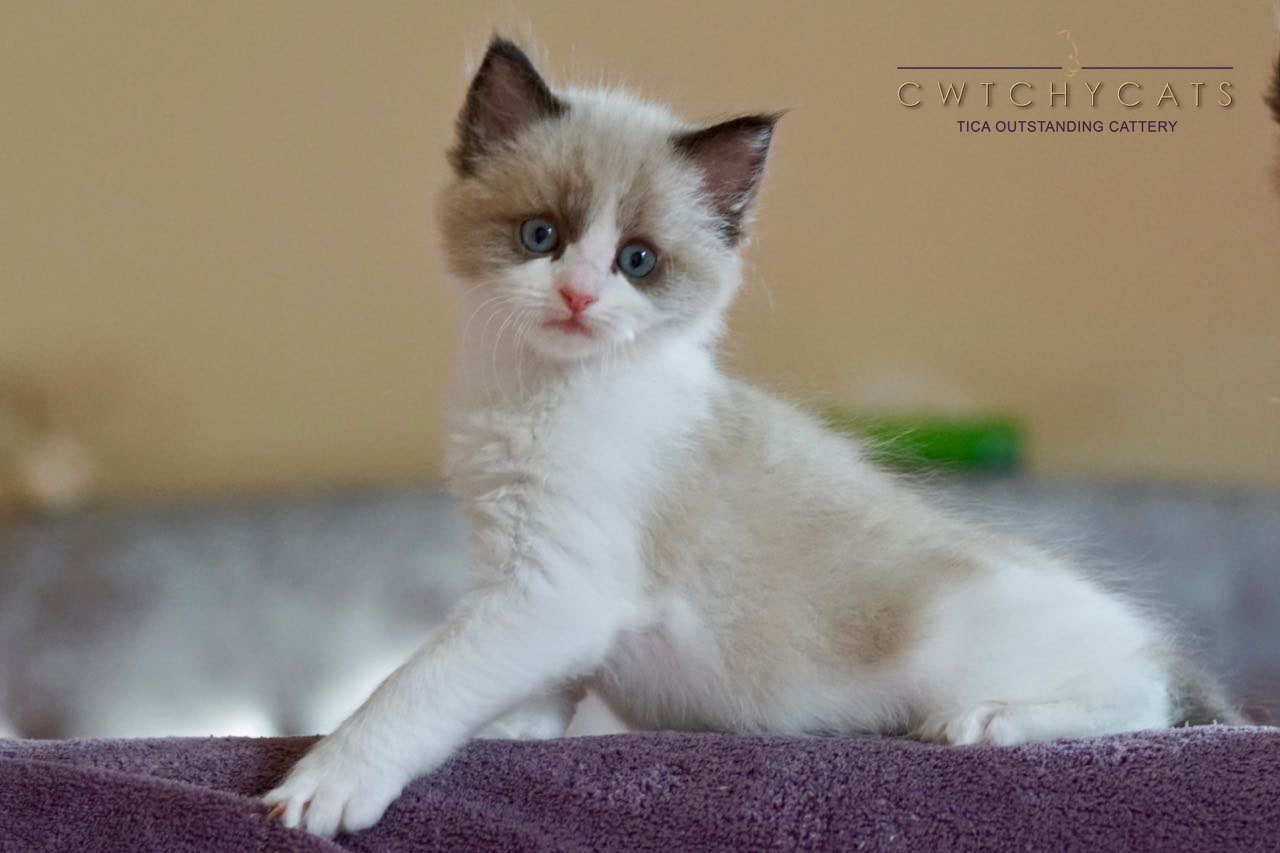 Alec - 8 Weeks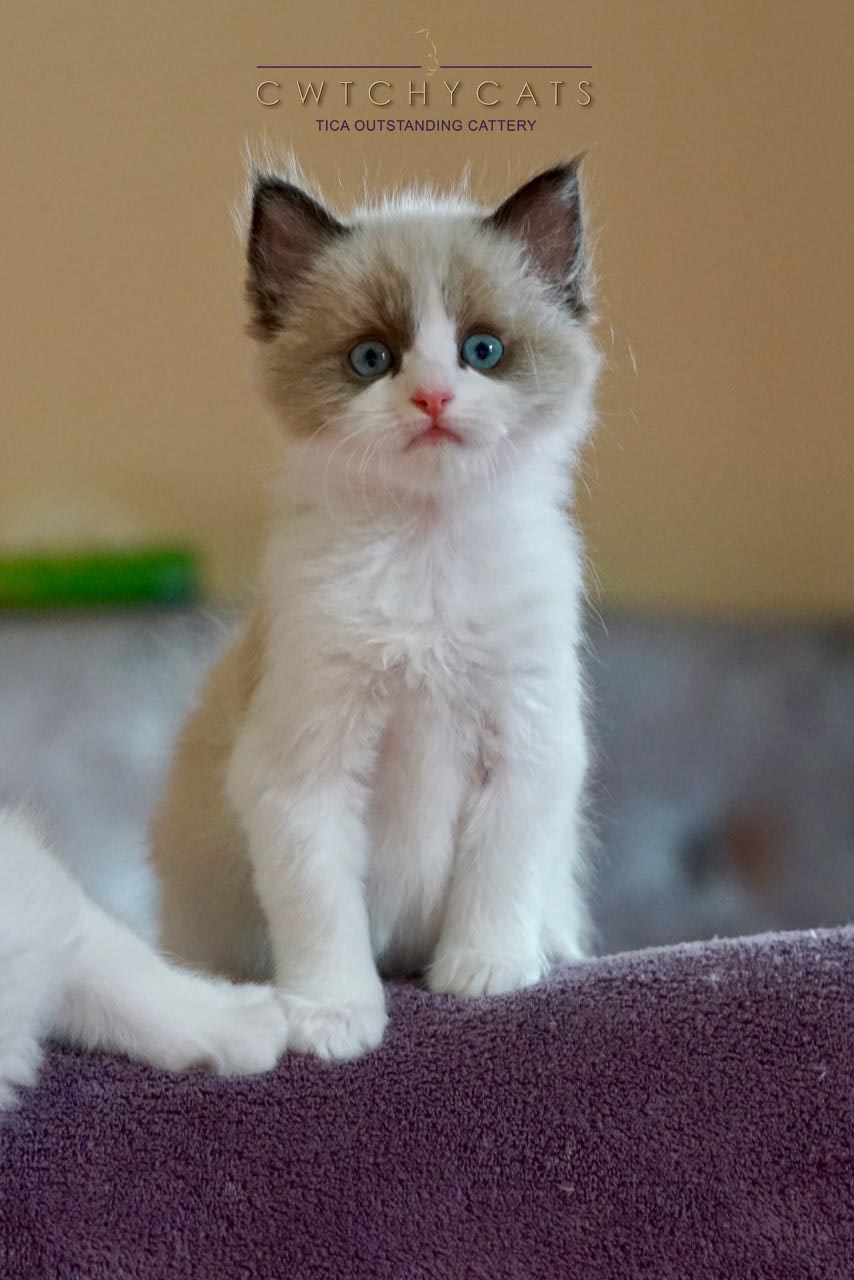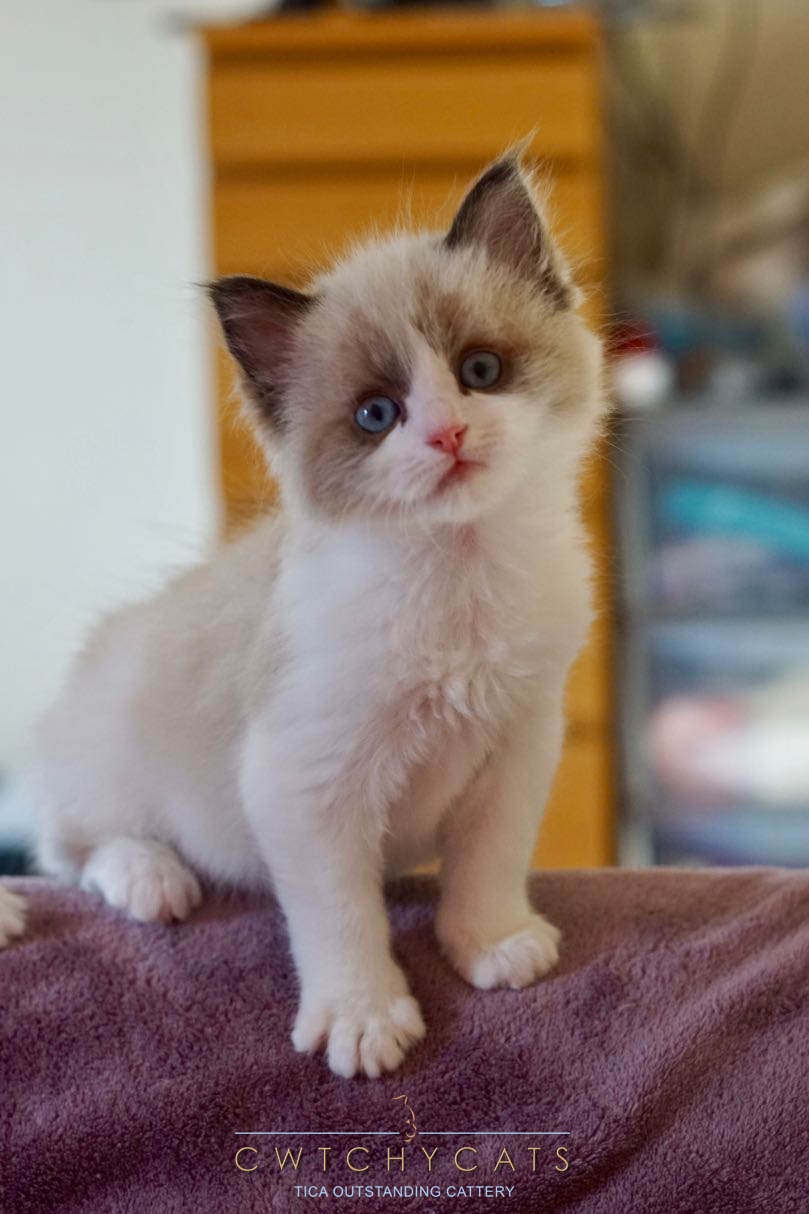 Alec - 8 Weeks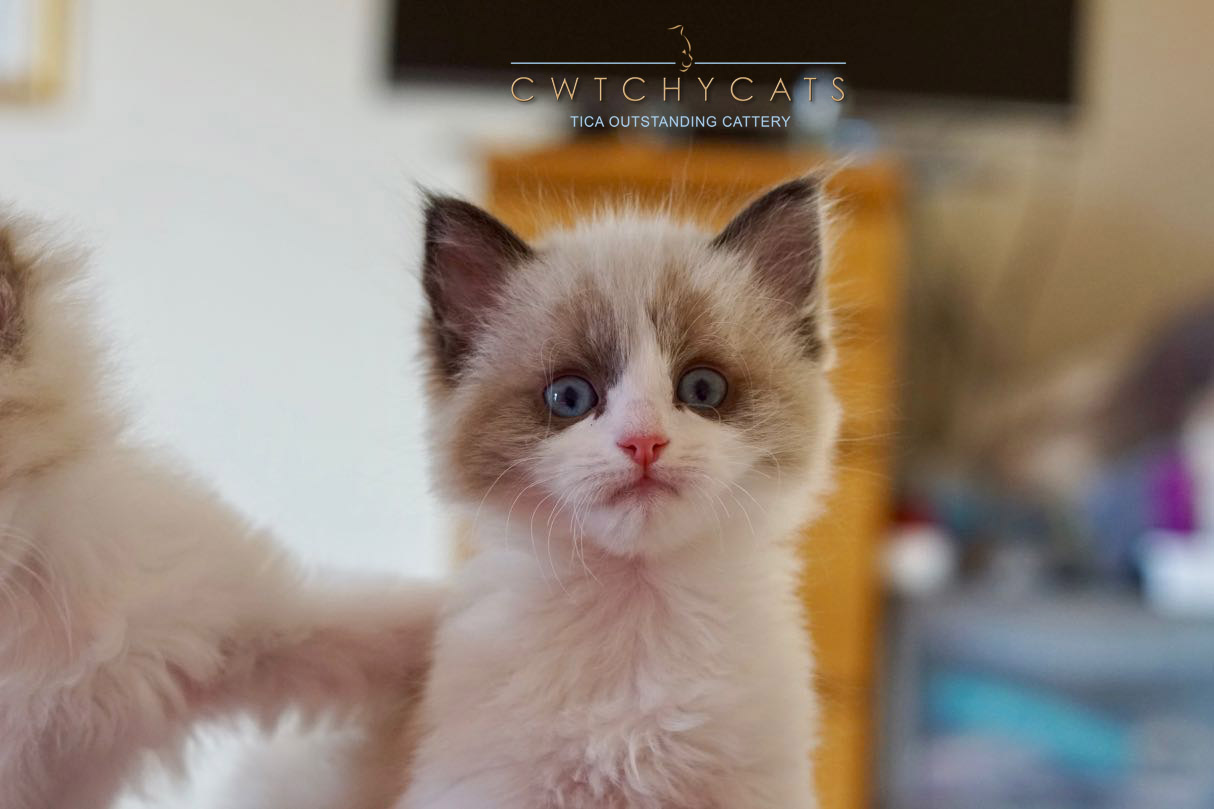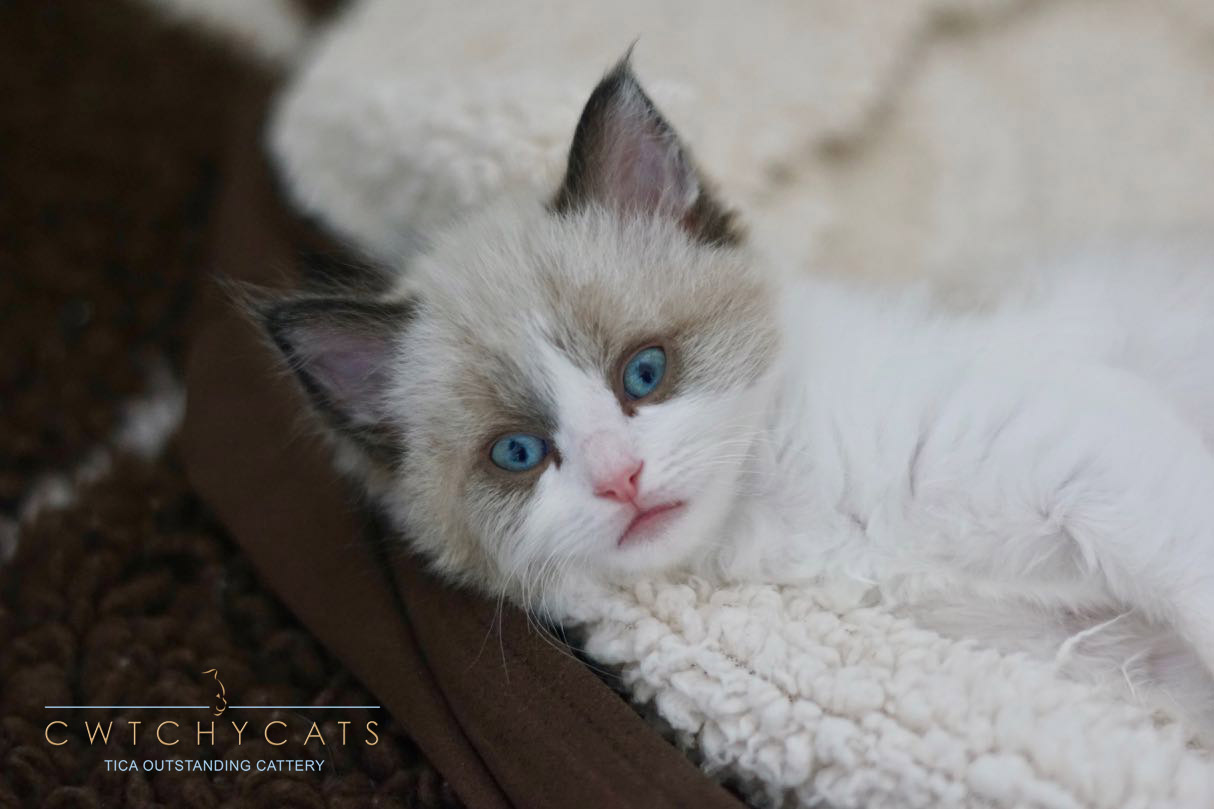 Alec - 8 Weeks​​​​​​​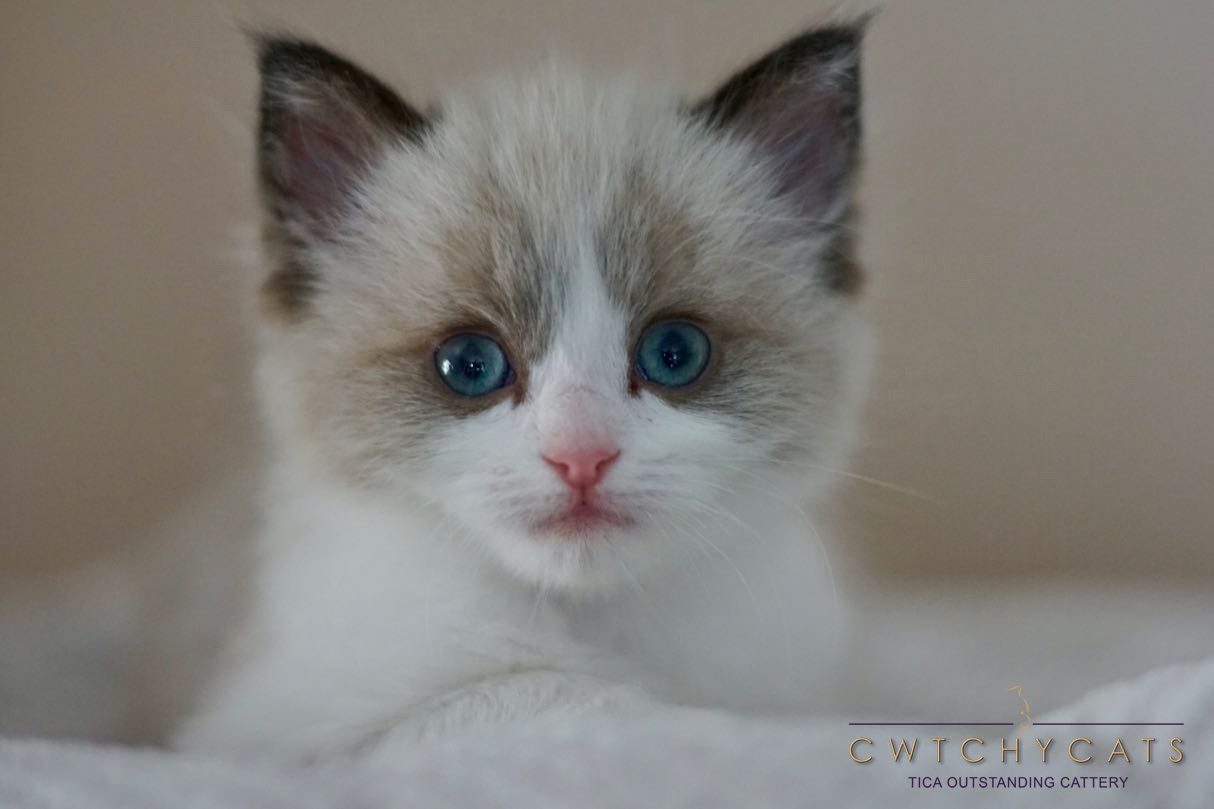 Alec - 7 Weeks Old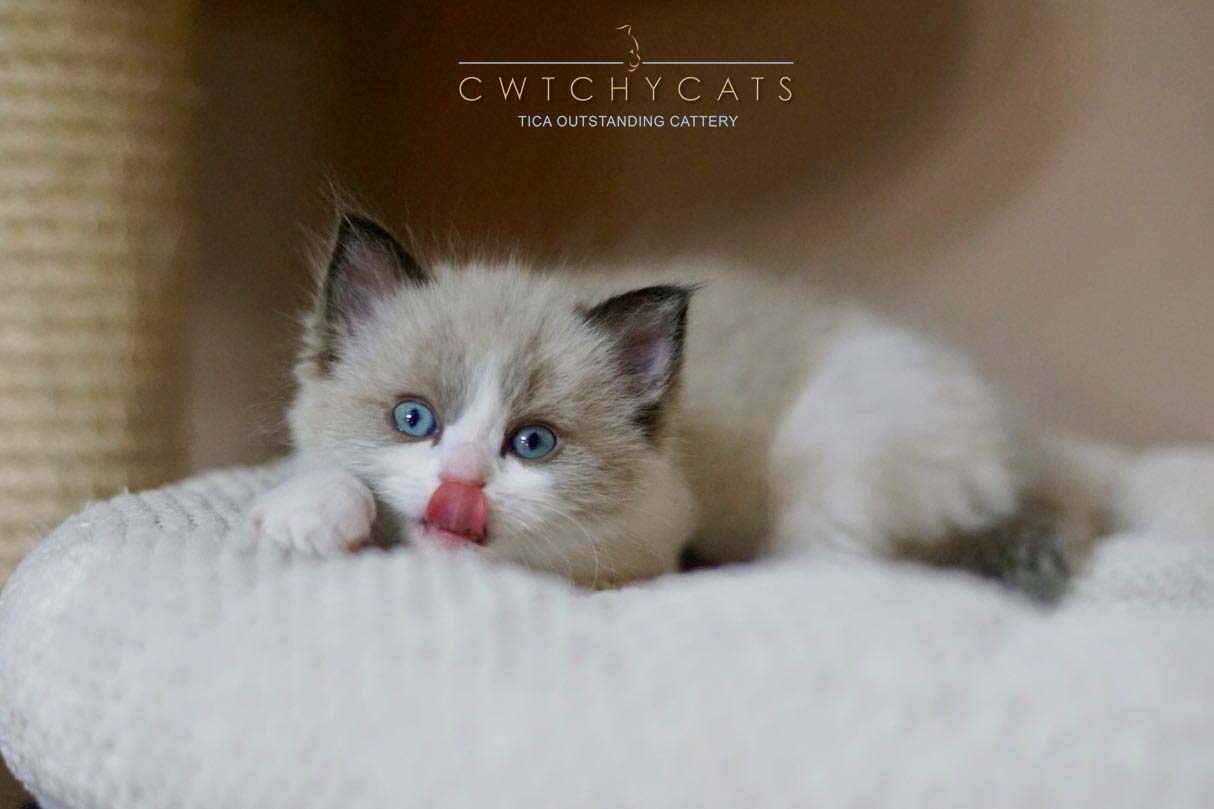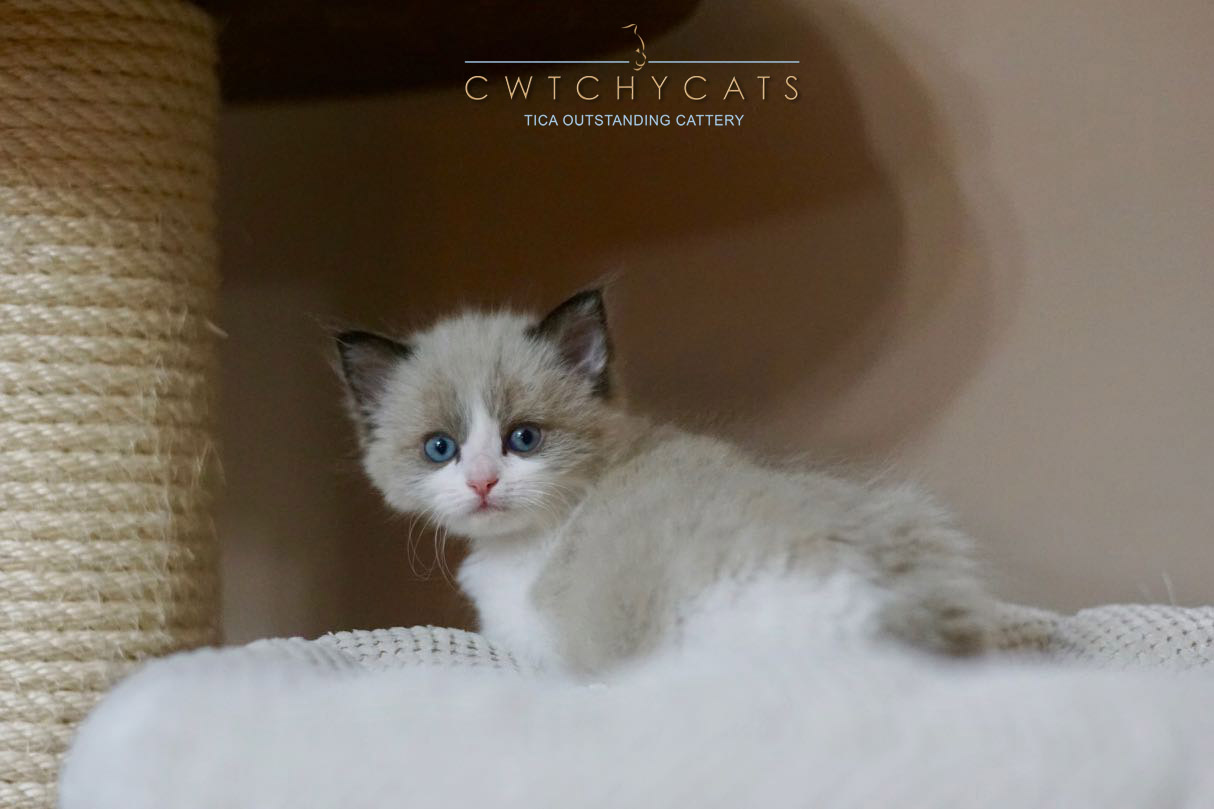 Alec - 7 Weeks Old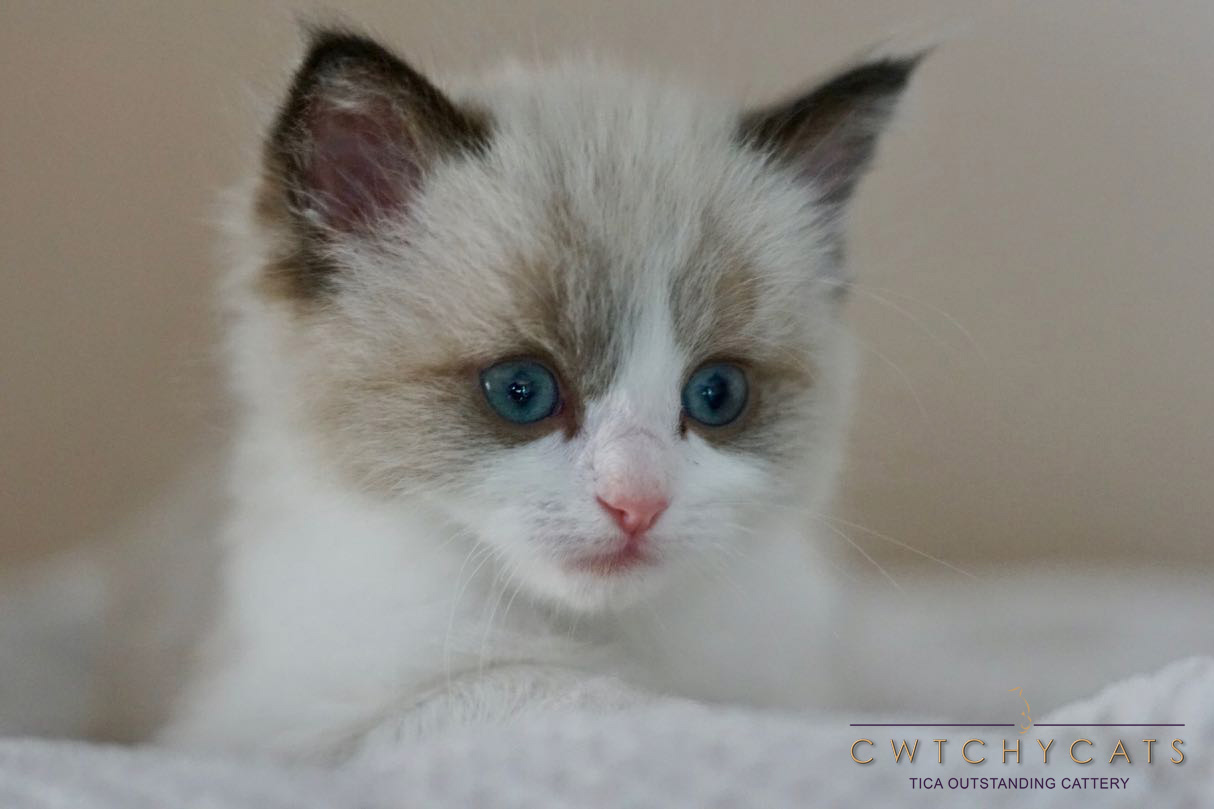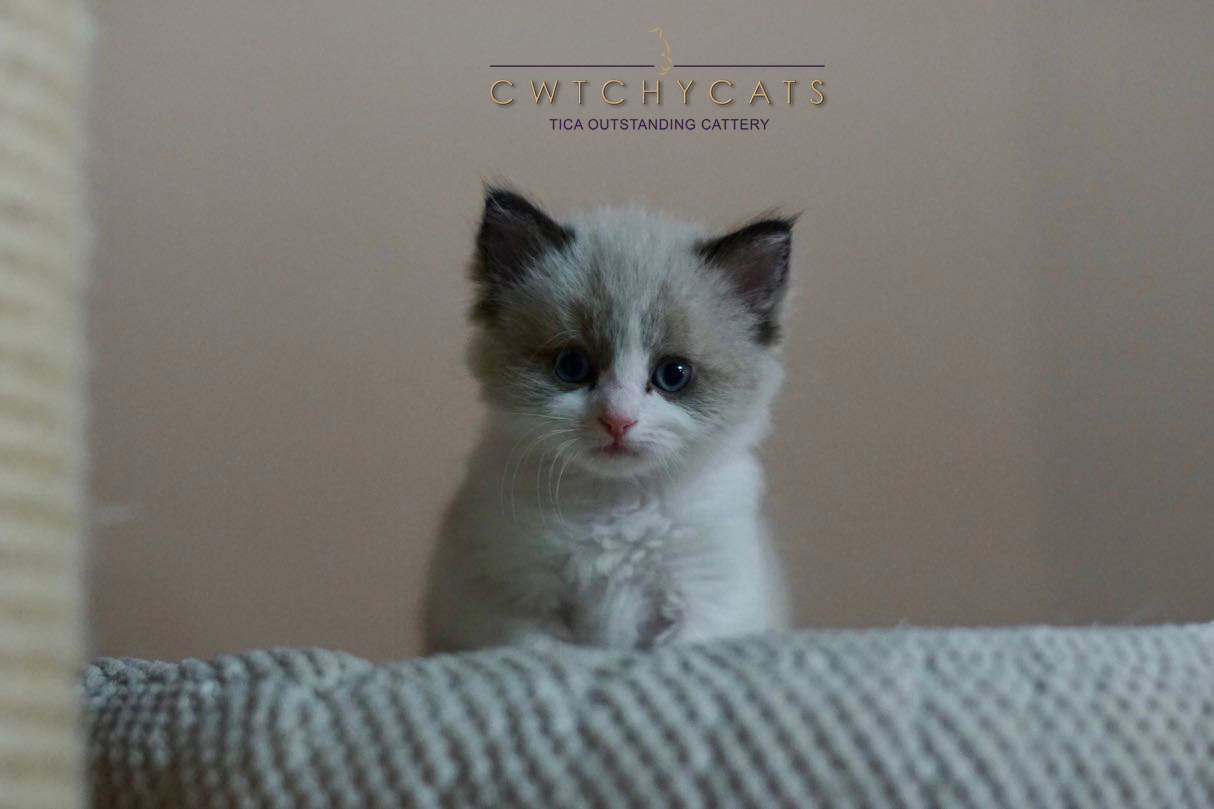 Alec - 7 Weeks Old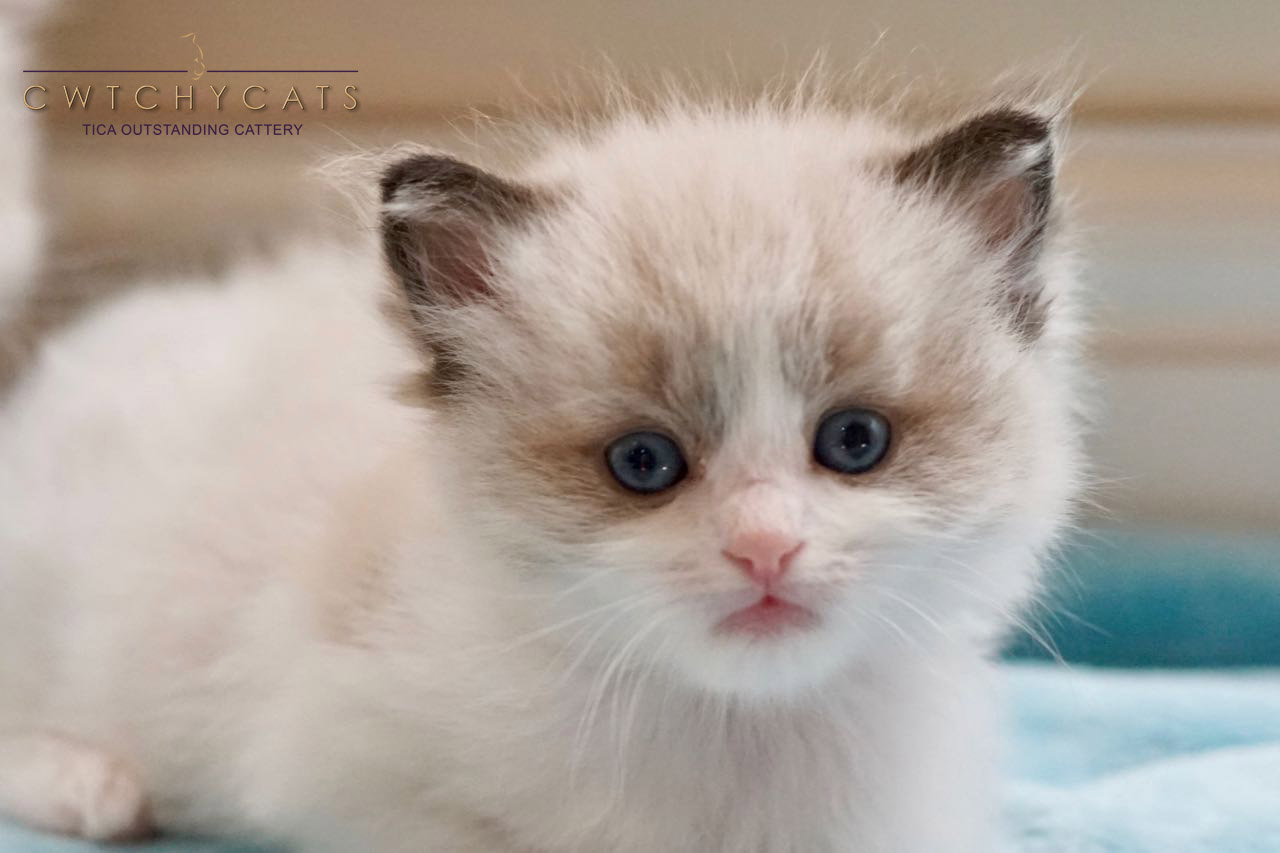 Alec - 5 Weeks Old​​​​​​​​​​​​​​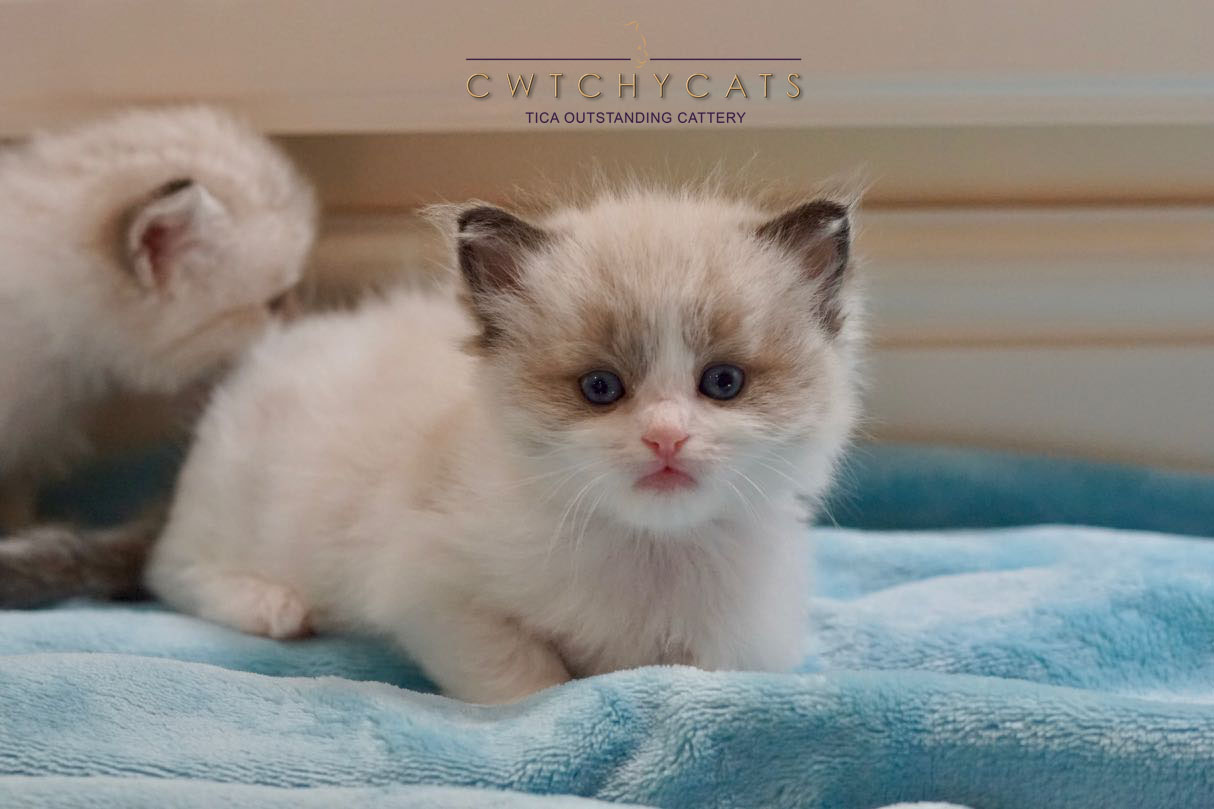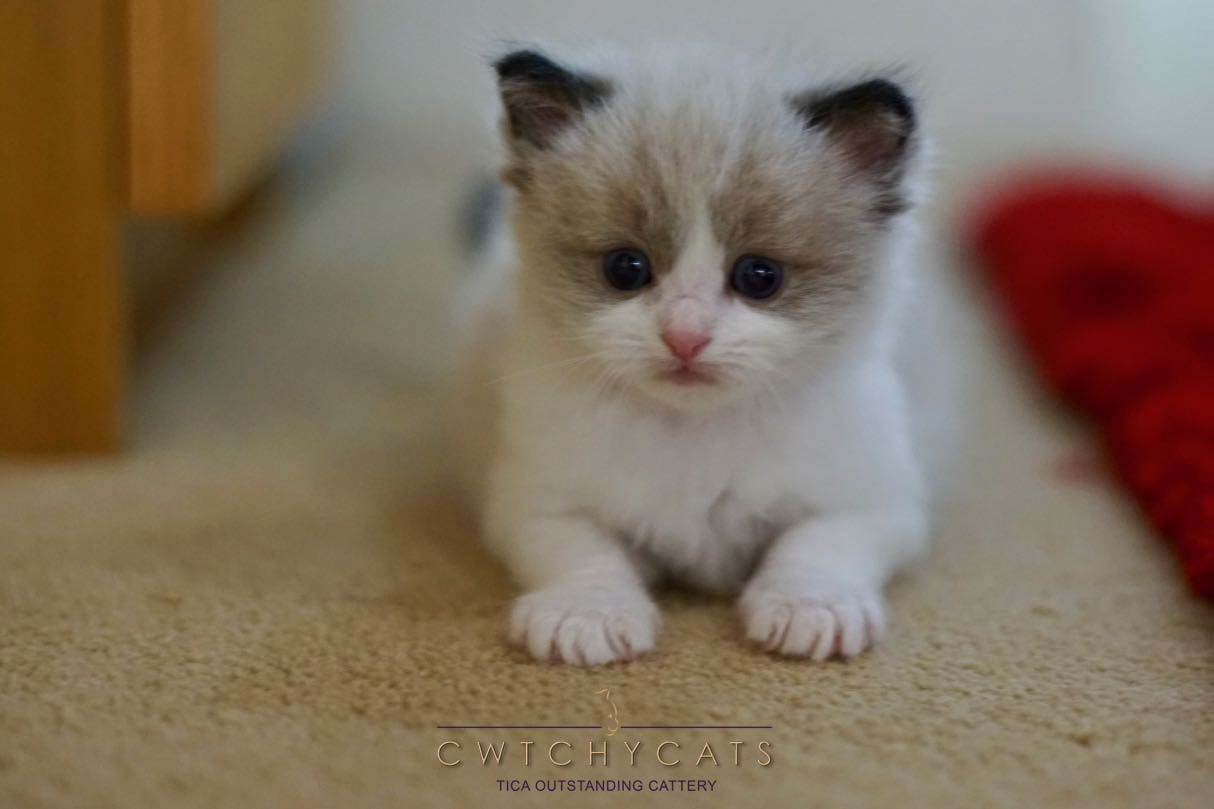 Alec - 5 Weeks Old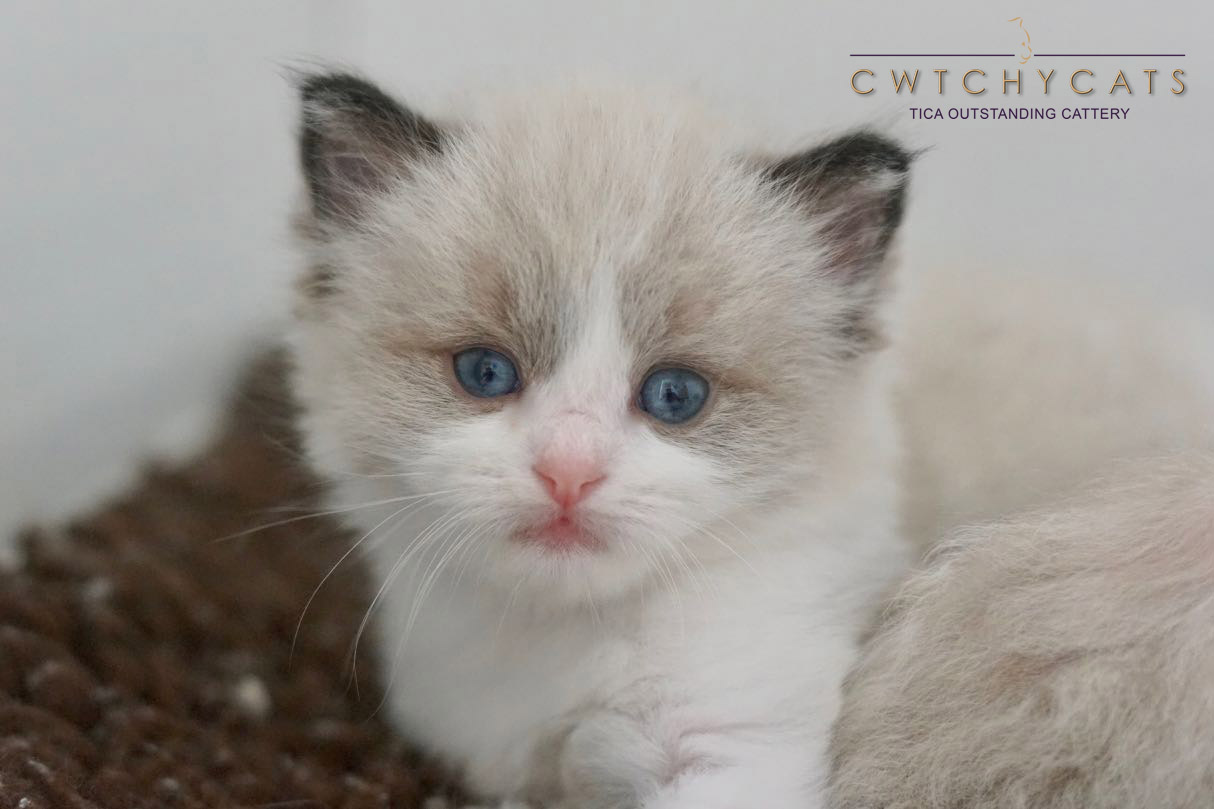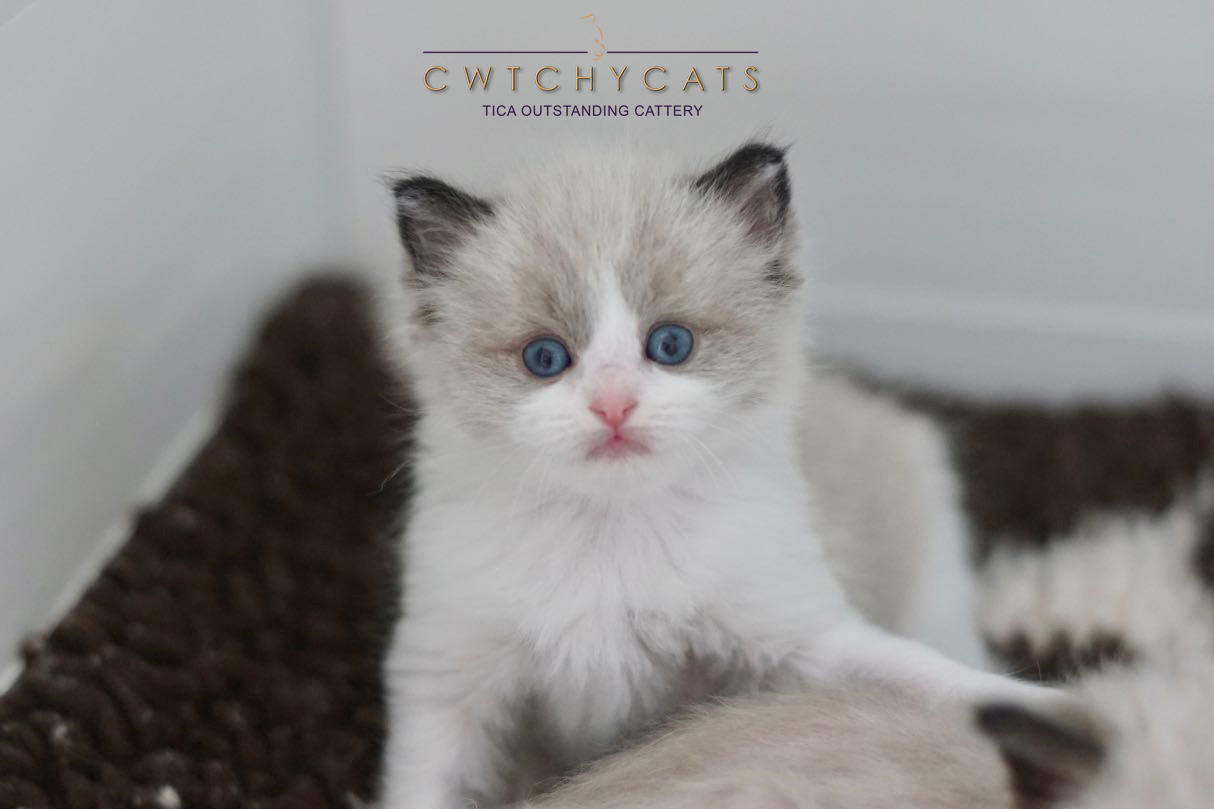 Alec - 5 Weeks Old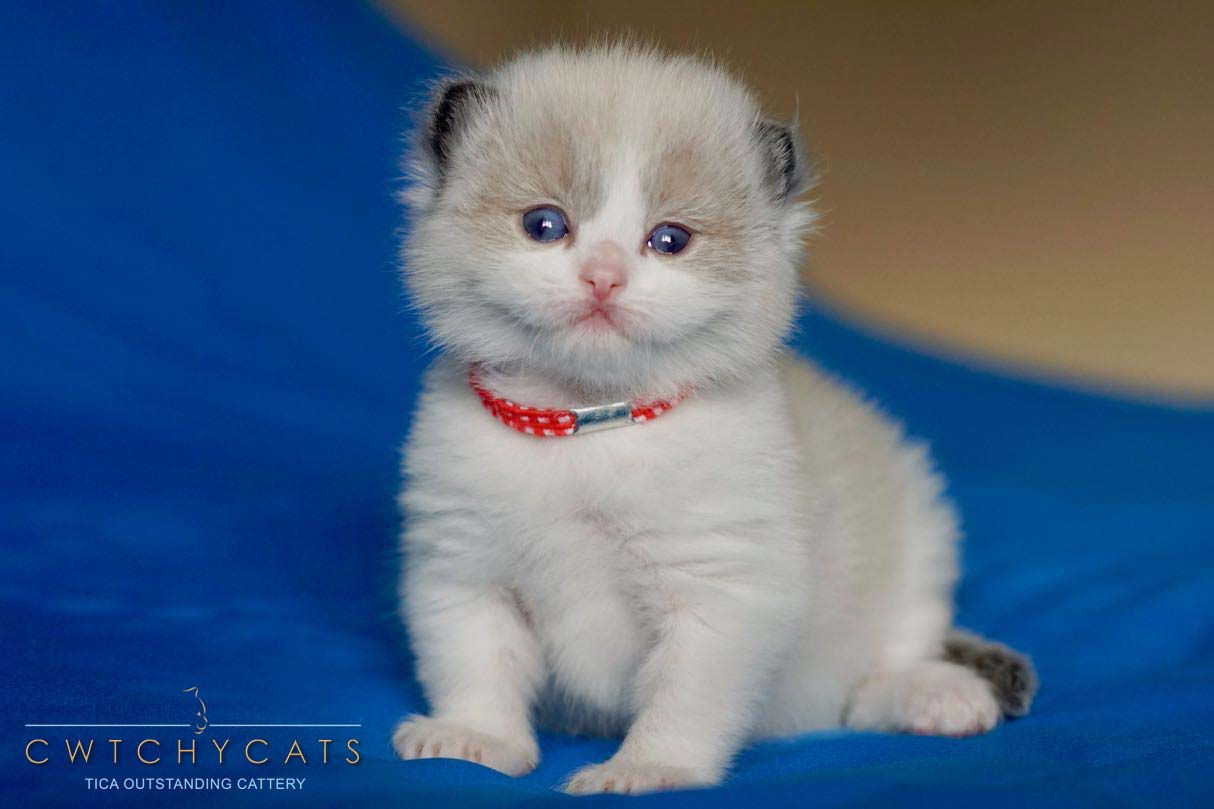 Alec - 3 Weeks Old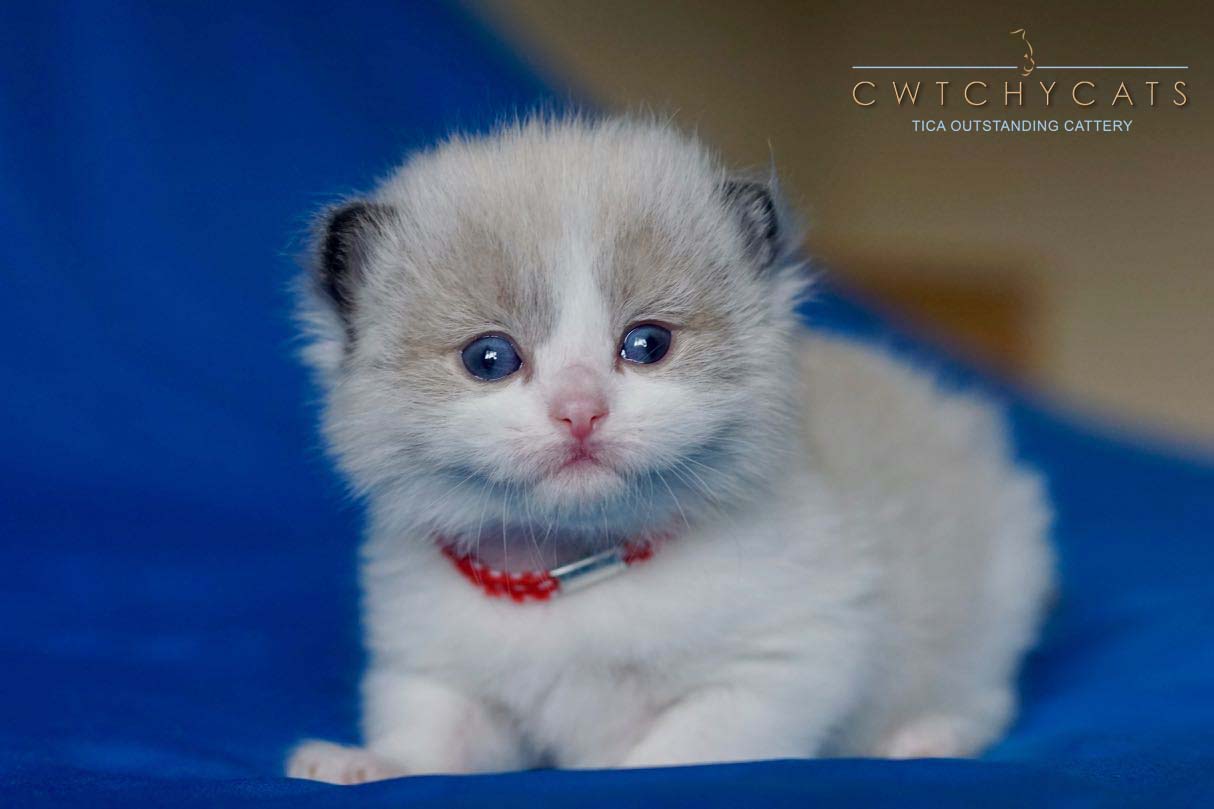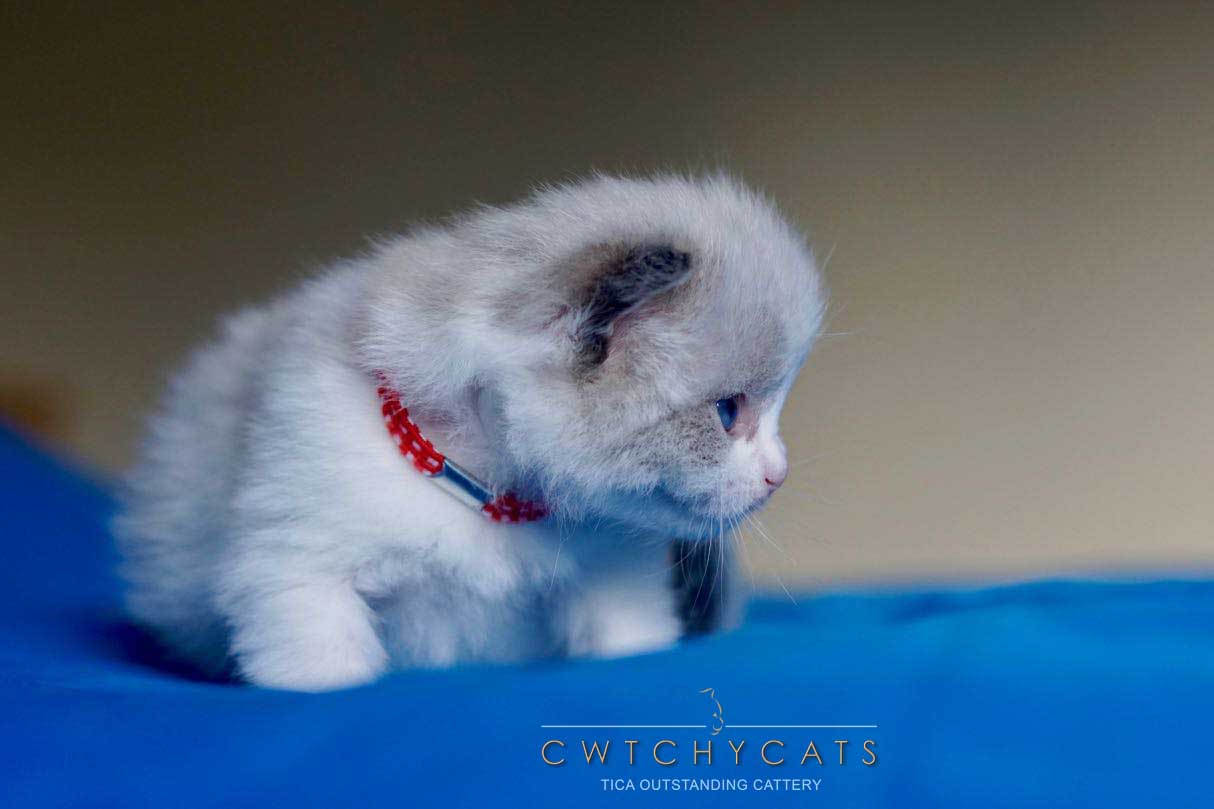 Alec - 3 Weeks Old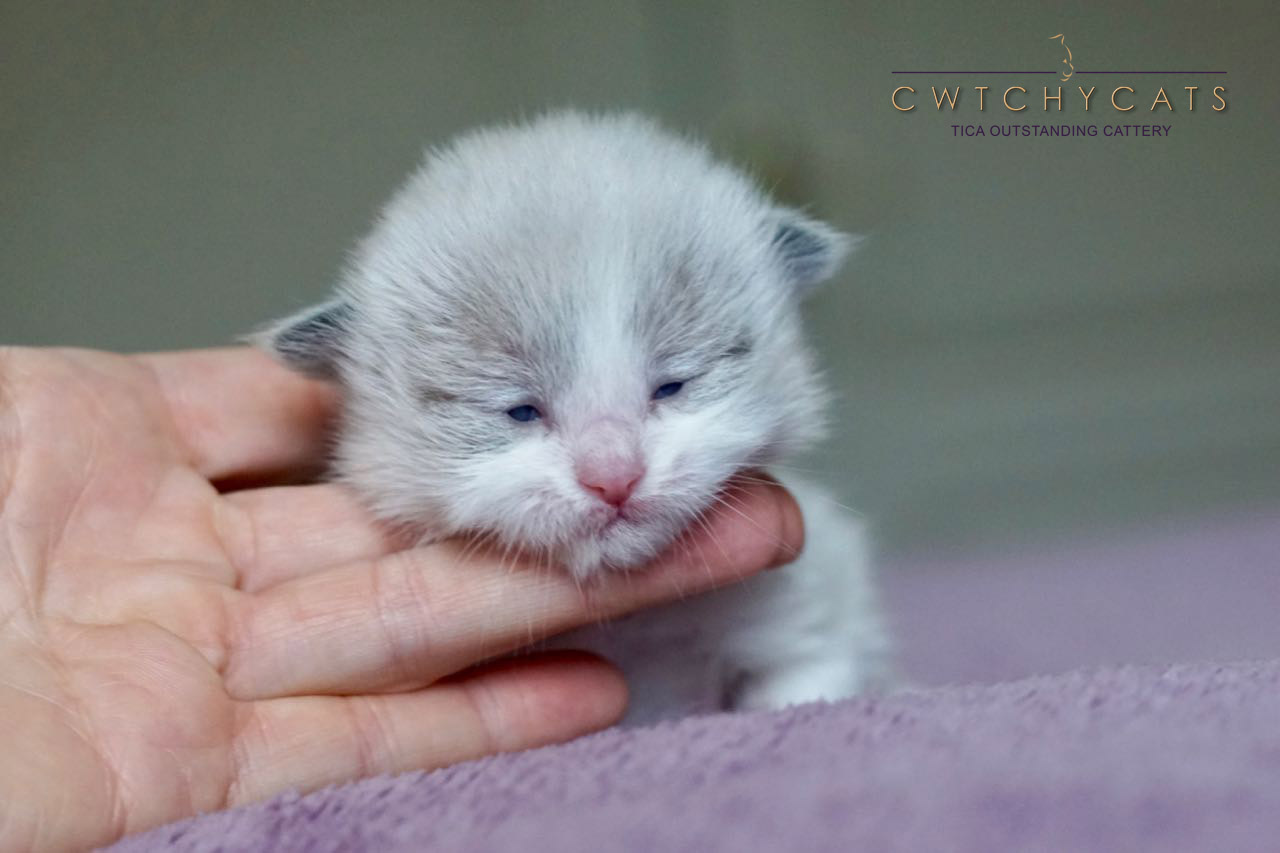 Alec - 2 Weeks ​​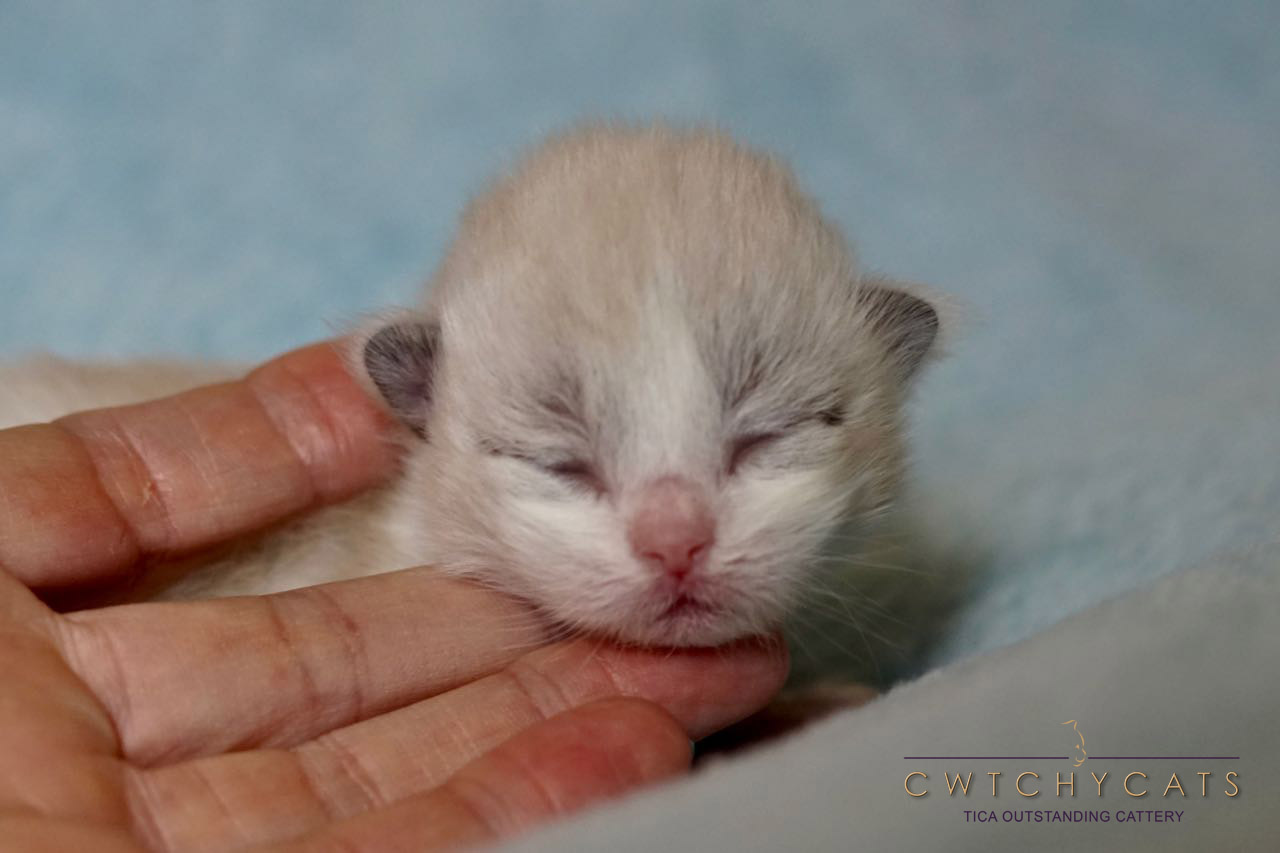 ​​​​​
Alec - Week 1
Boy 3 - Cwtchycats Abracadabra (Cade)
Seal Mitted Boy
Currently Under Evaluation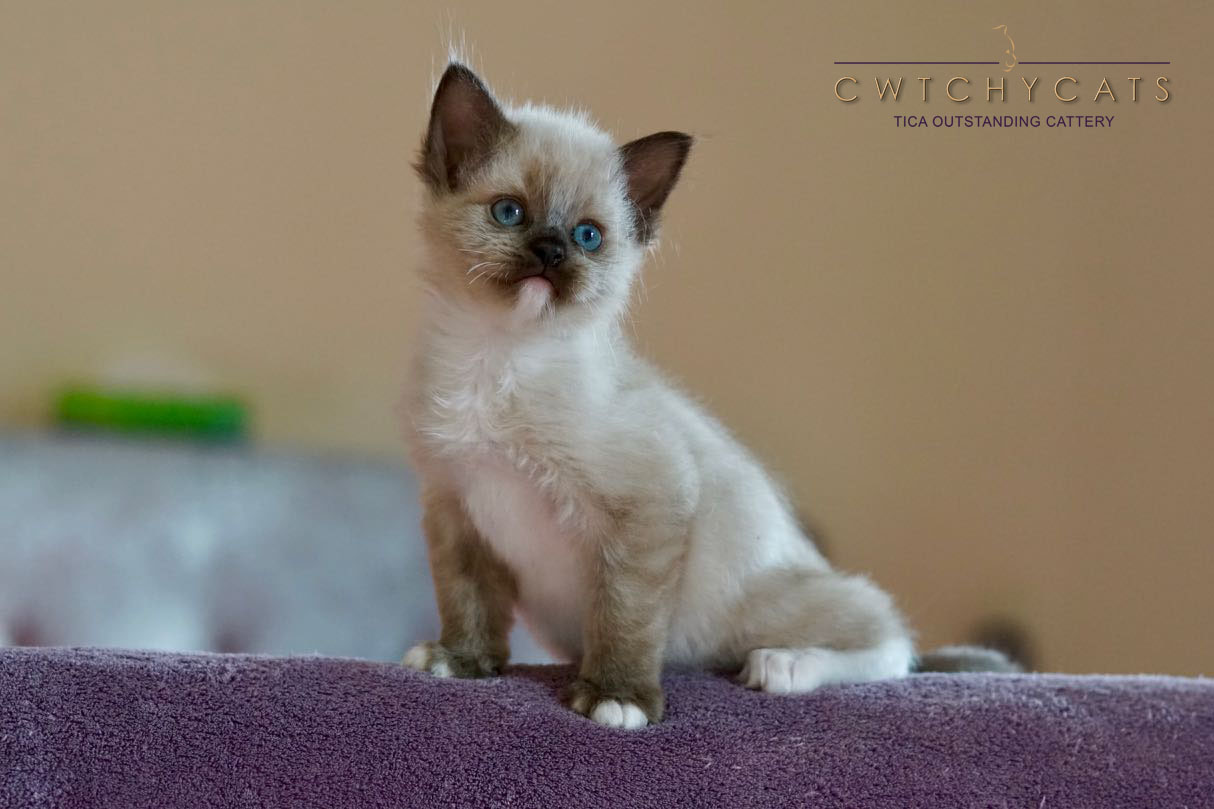 Cade - 8 Weeks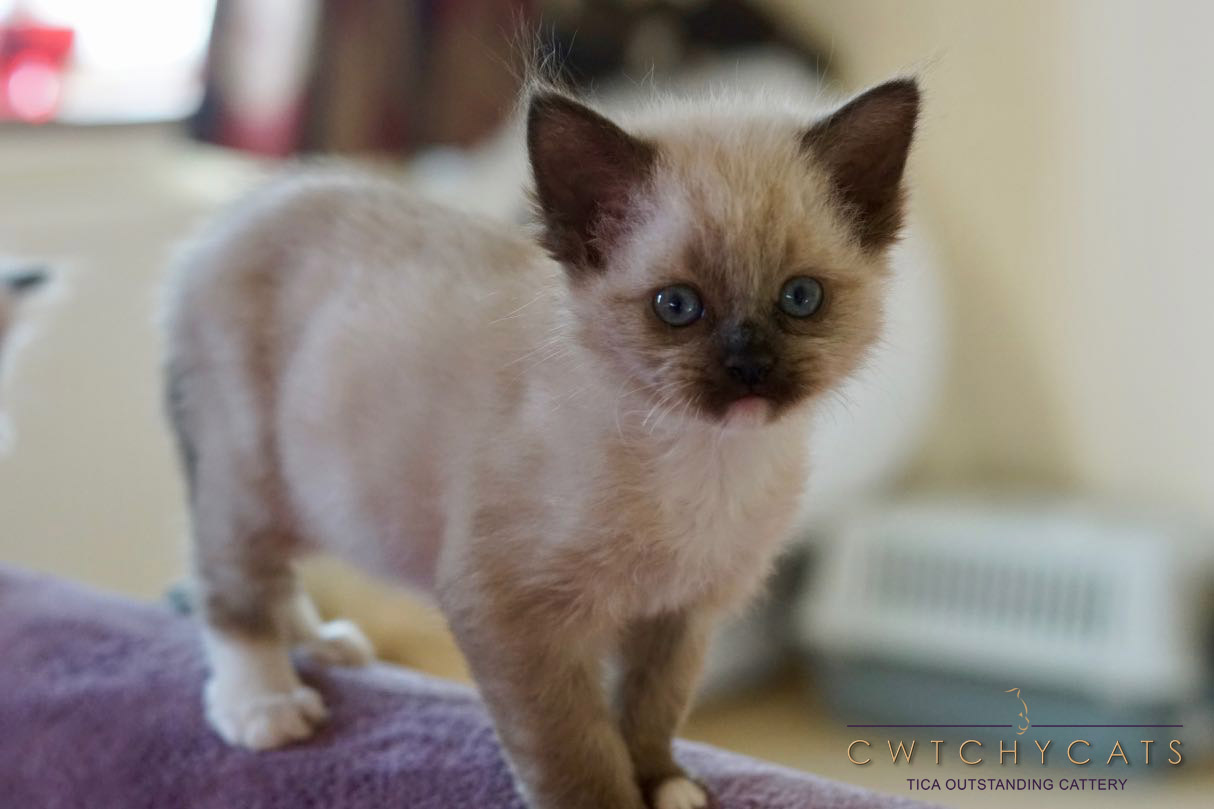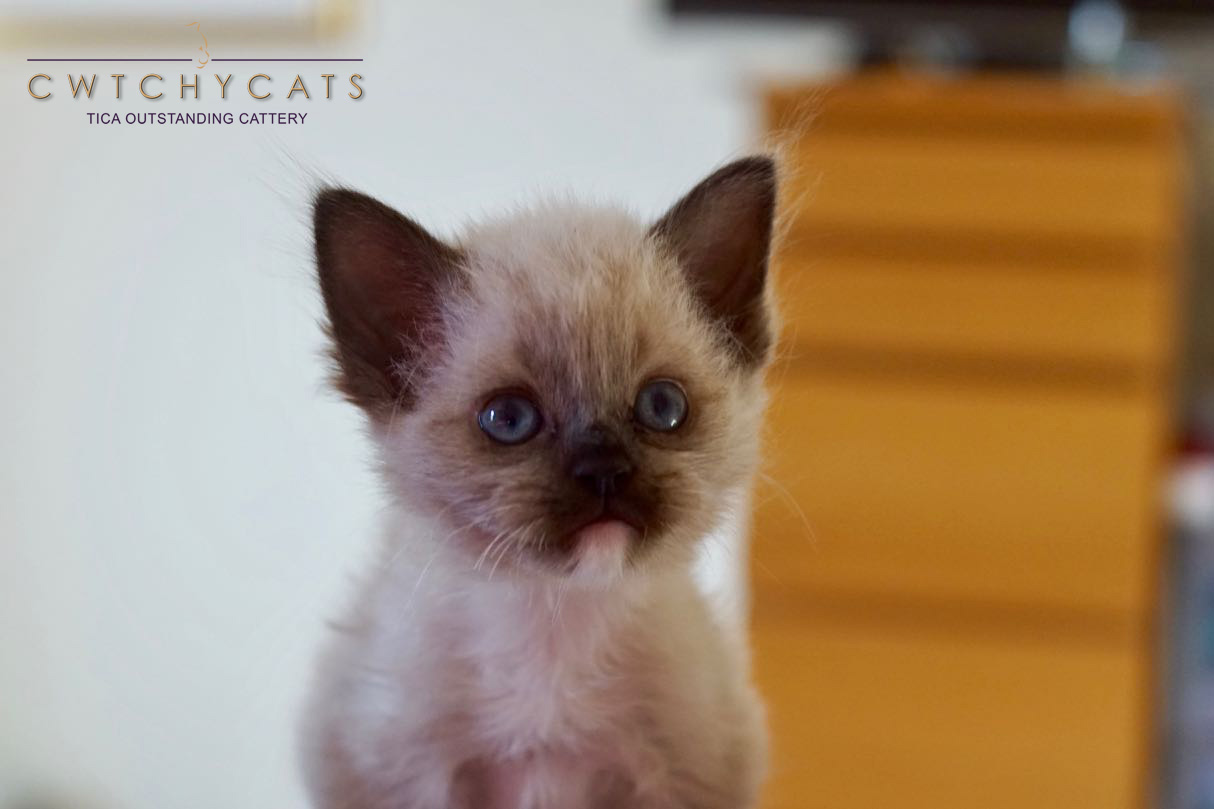 Cade - 8 Weeks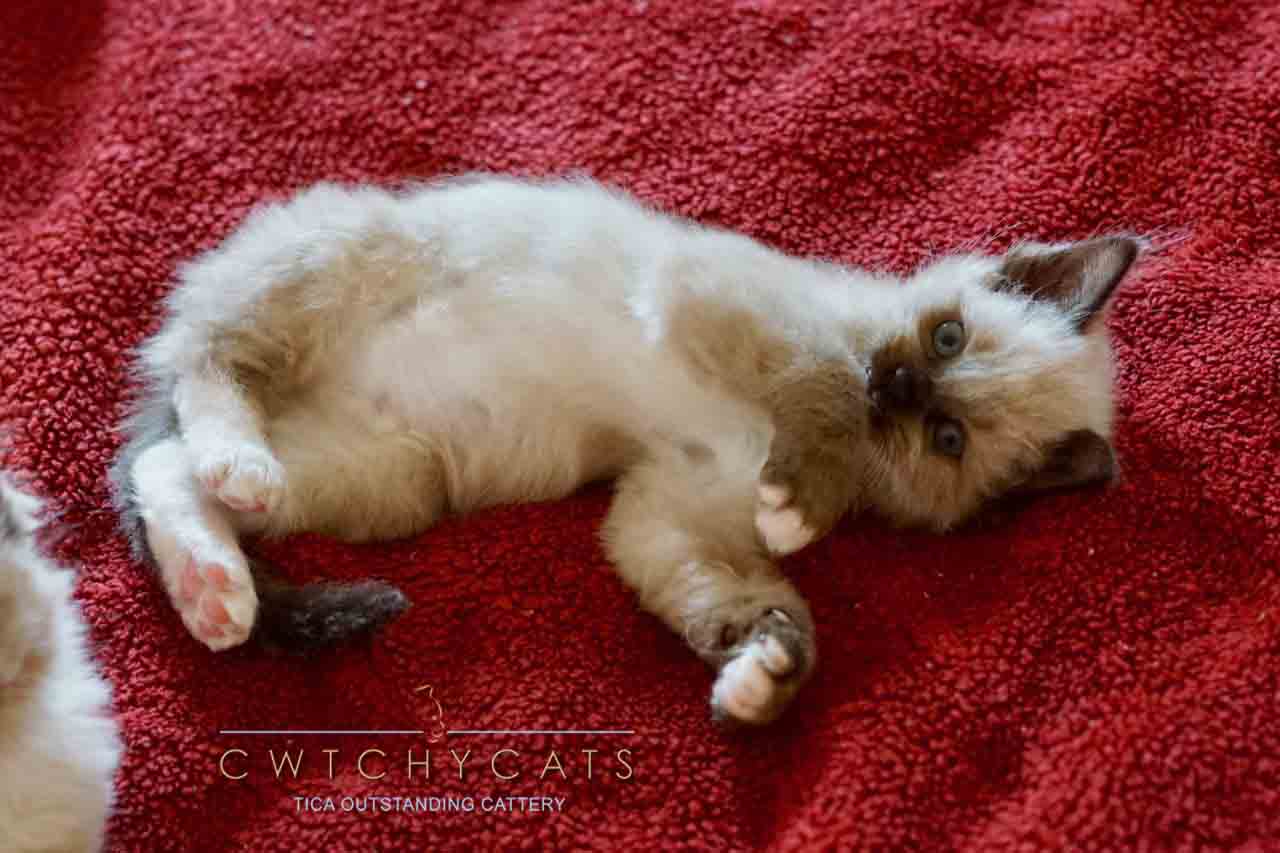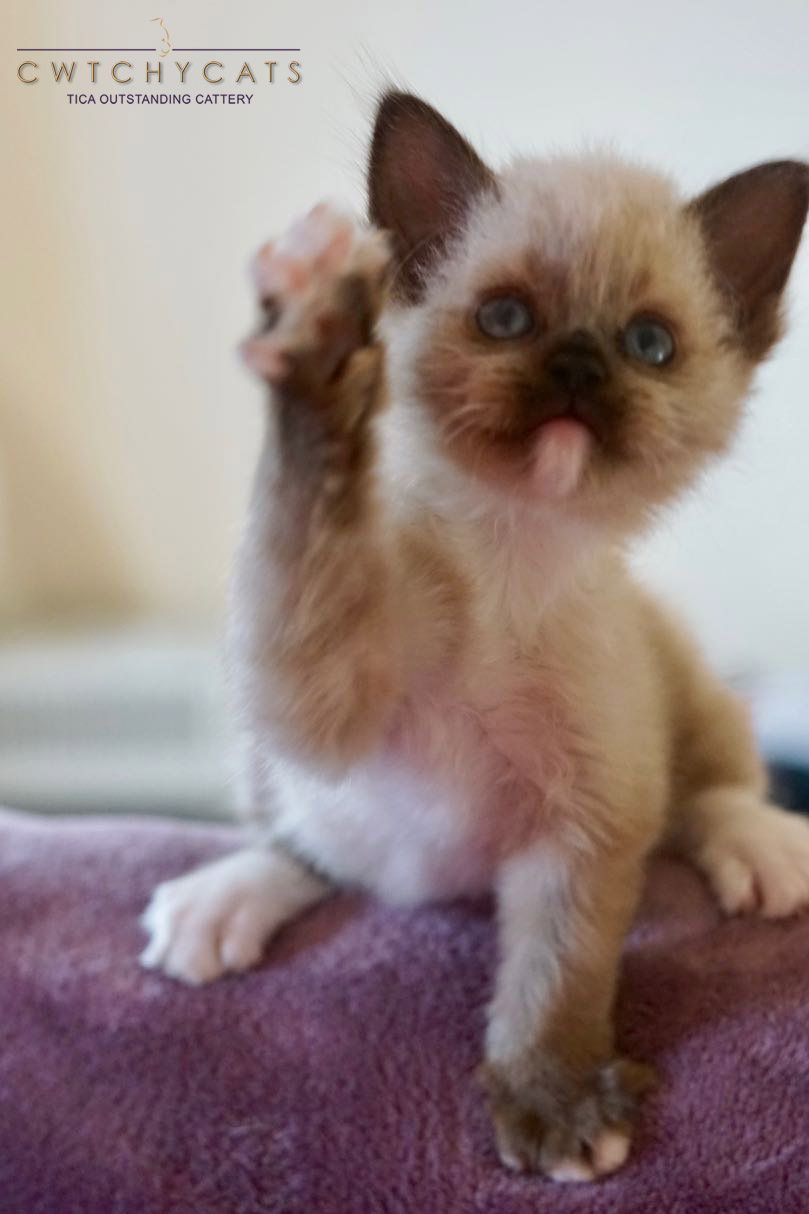 Cade - 8 Weeks

​​​​​​​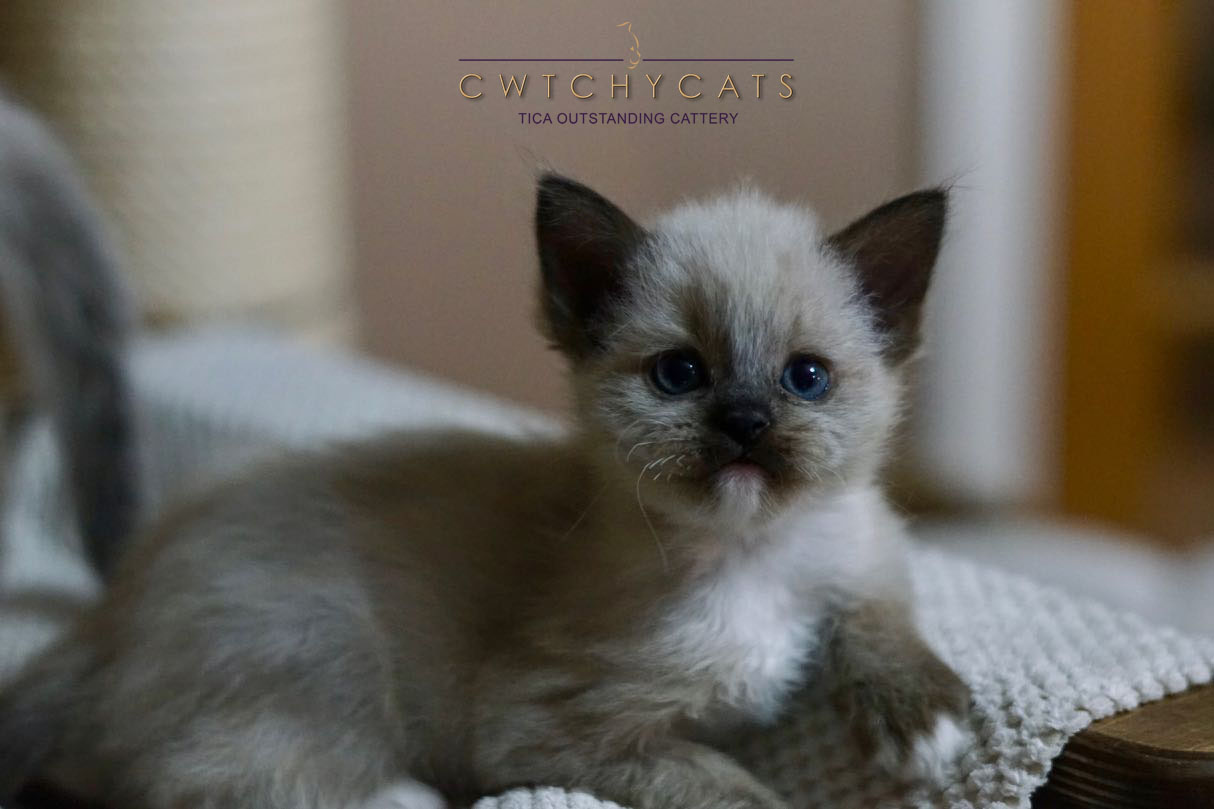 Cade - 7 Weeks Old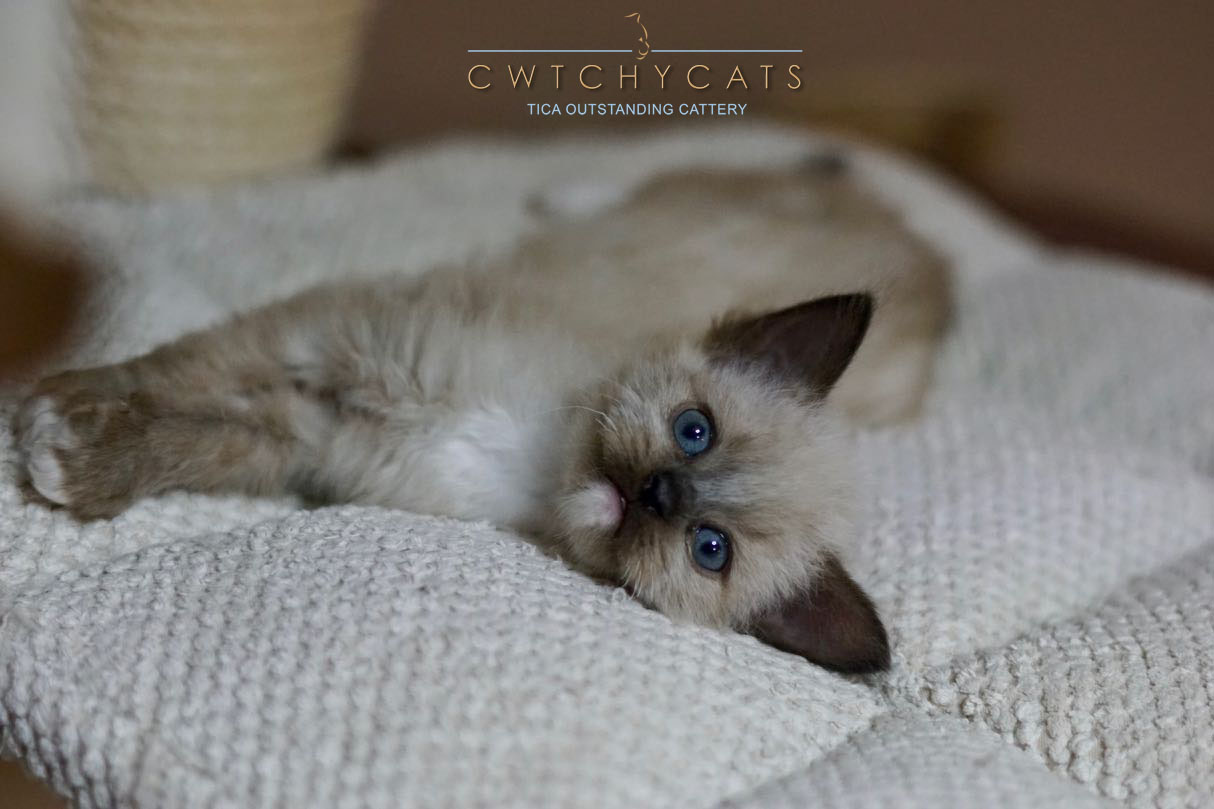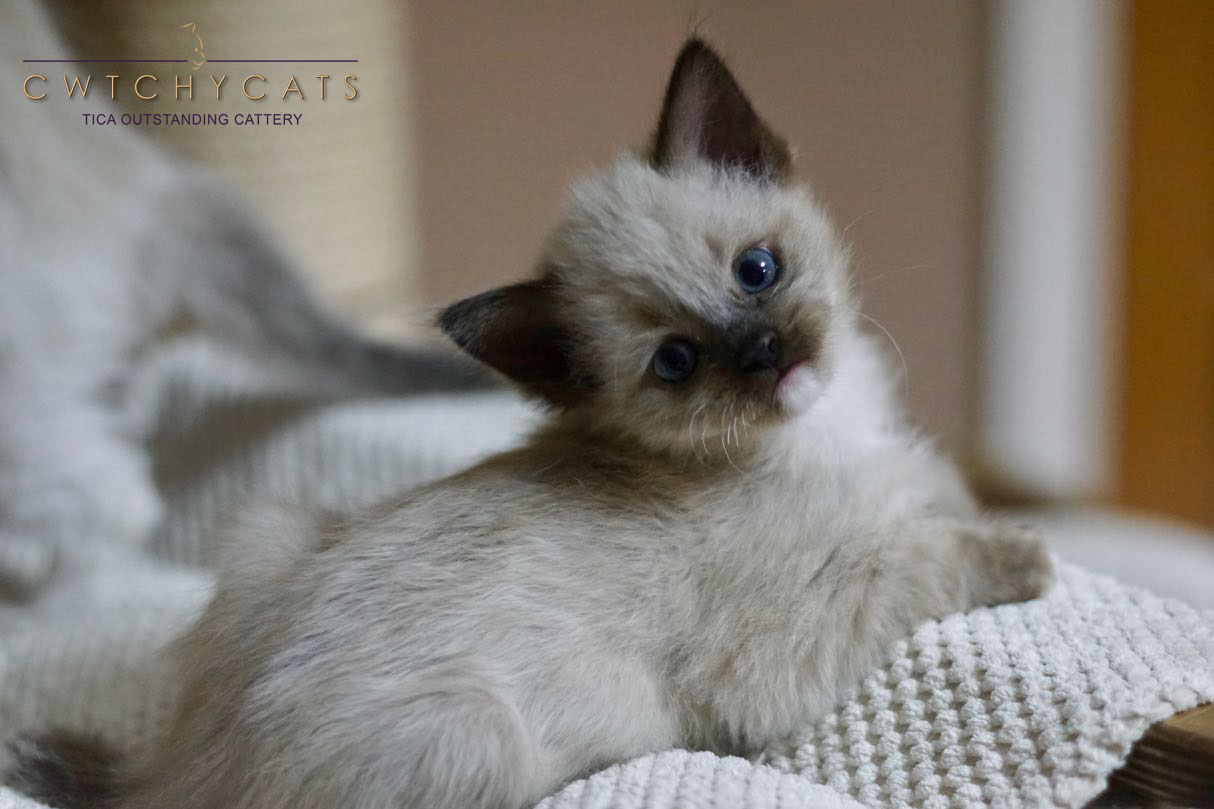 Cade - 7 Weeks Old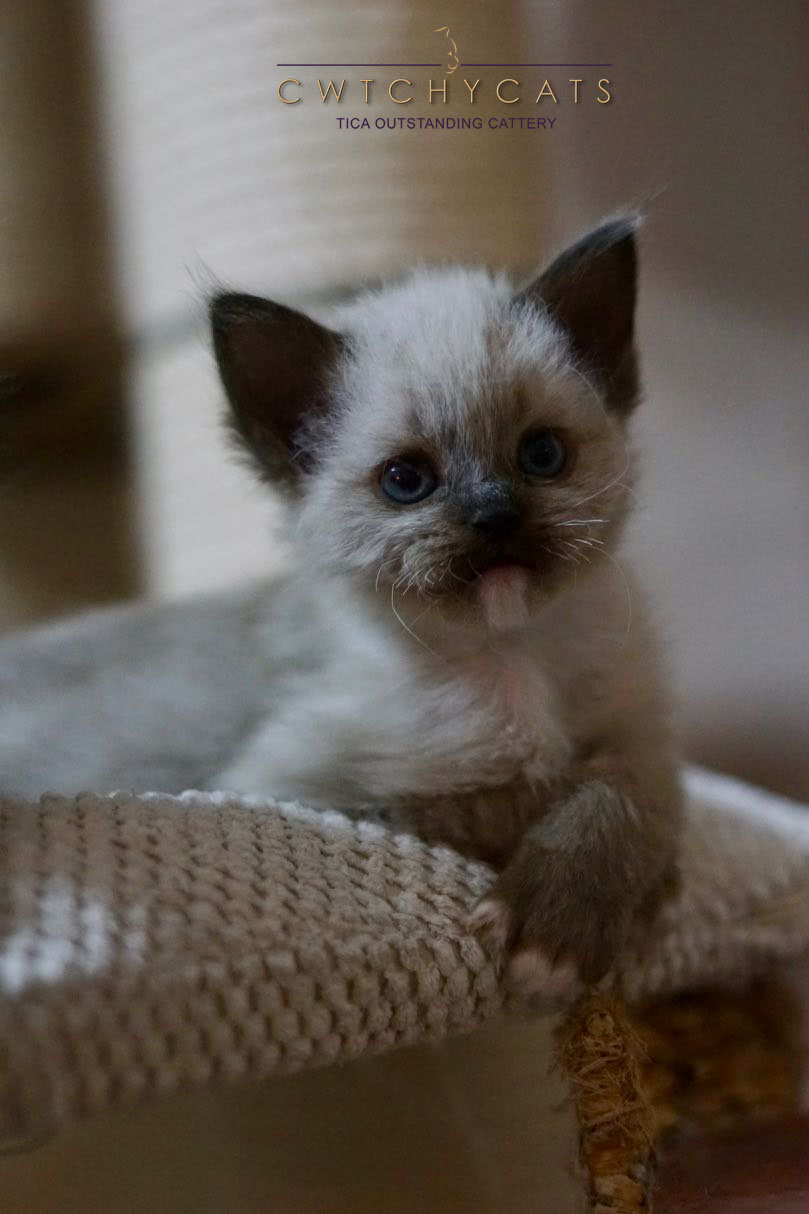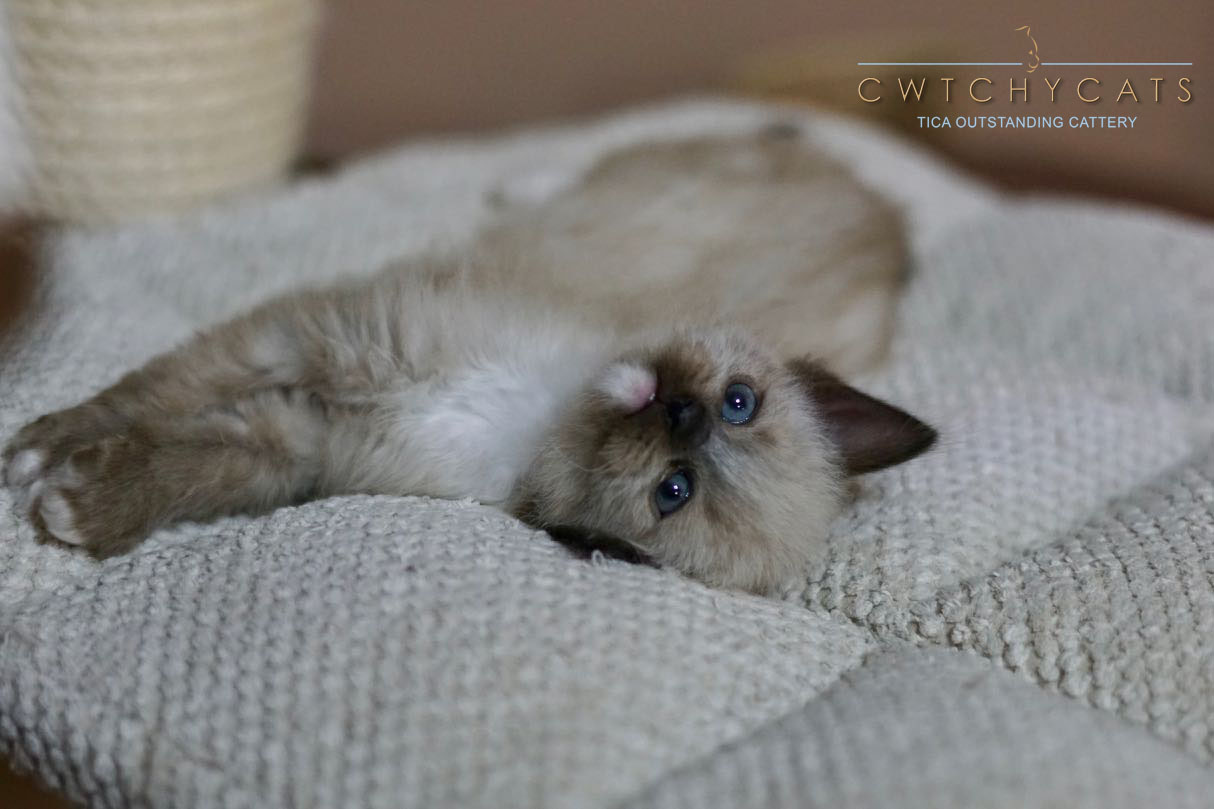 Cade - 7 Weeks Old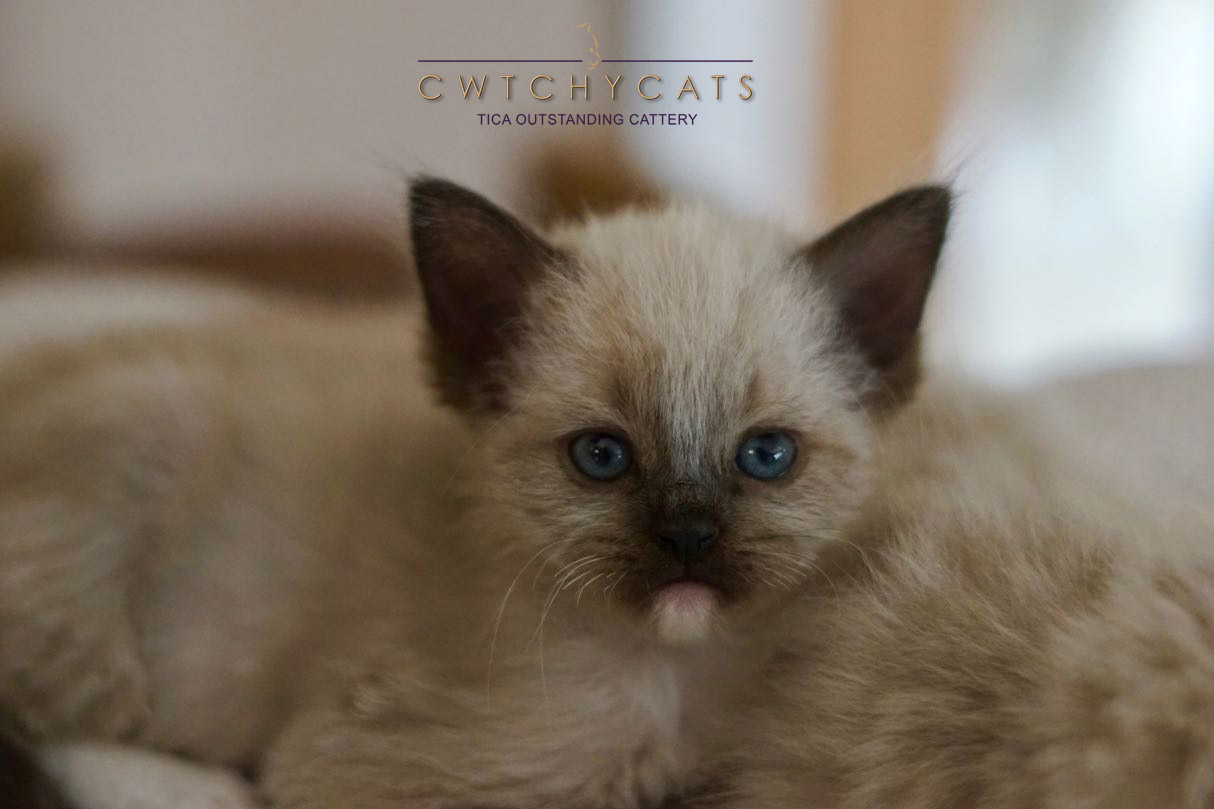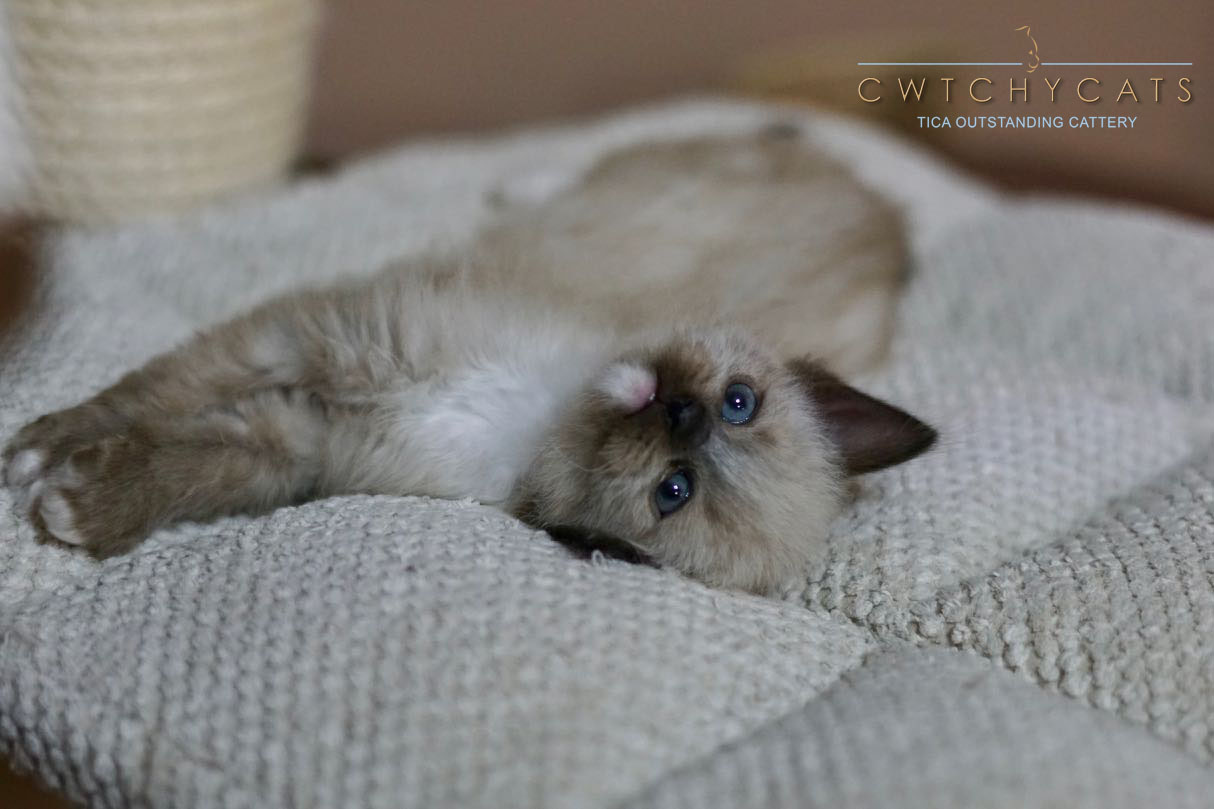 Cade - 7 Weeks Old
​​​​​​​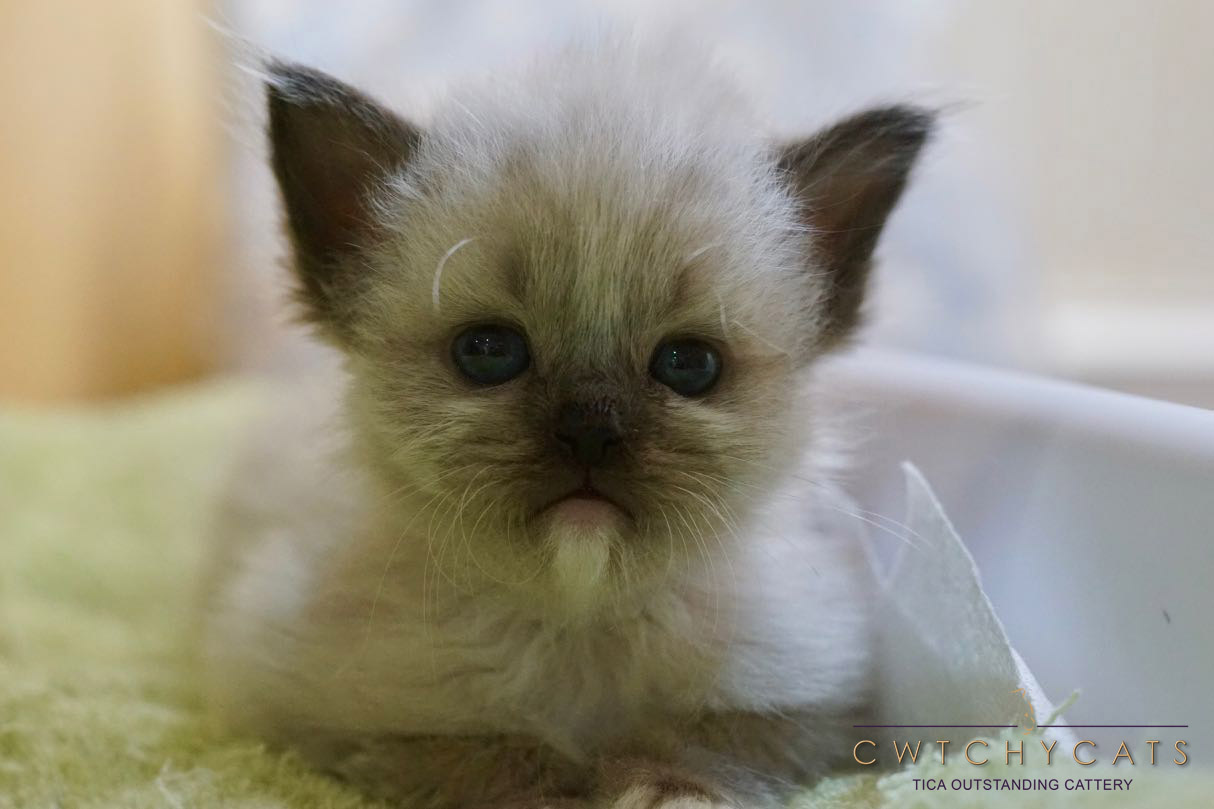 Cade - 5 Weeks Old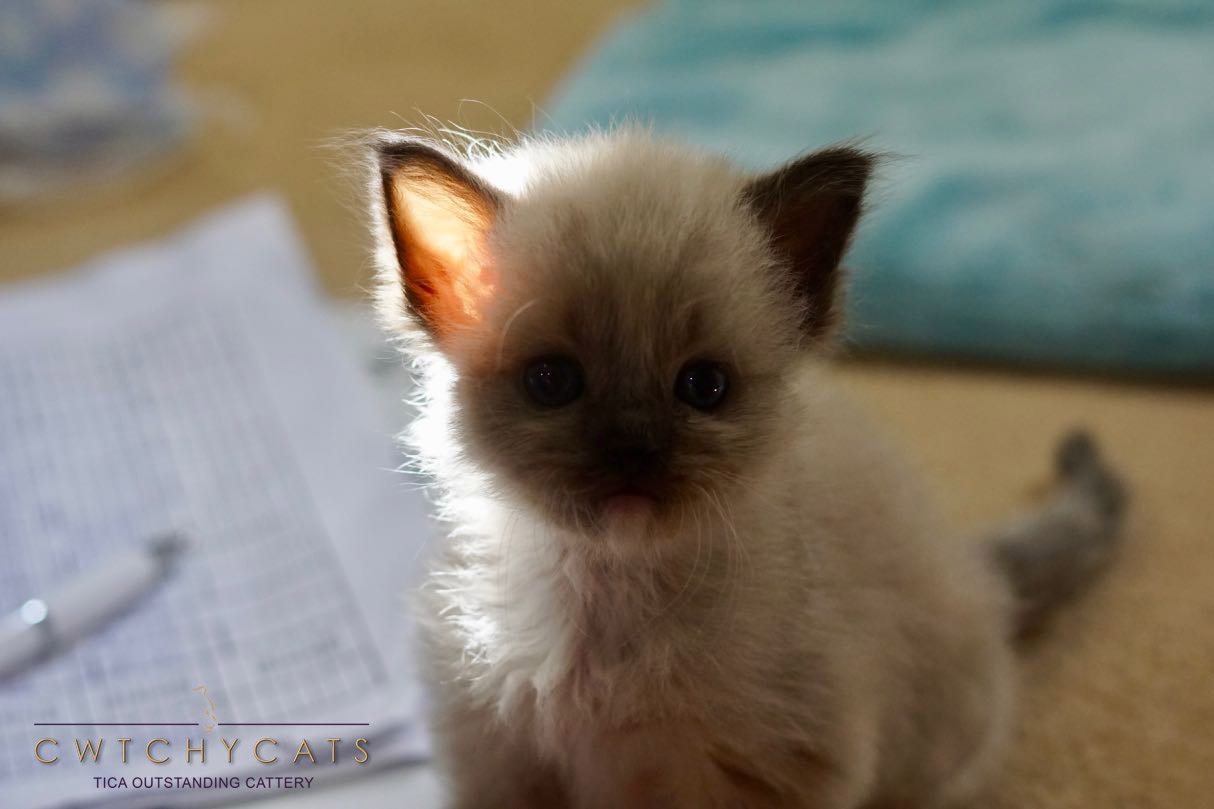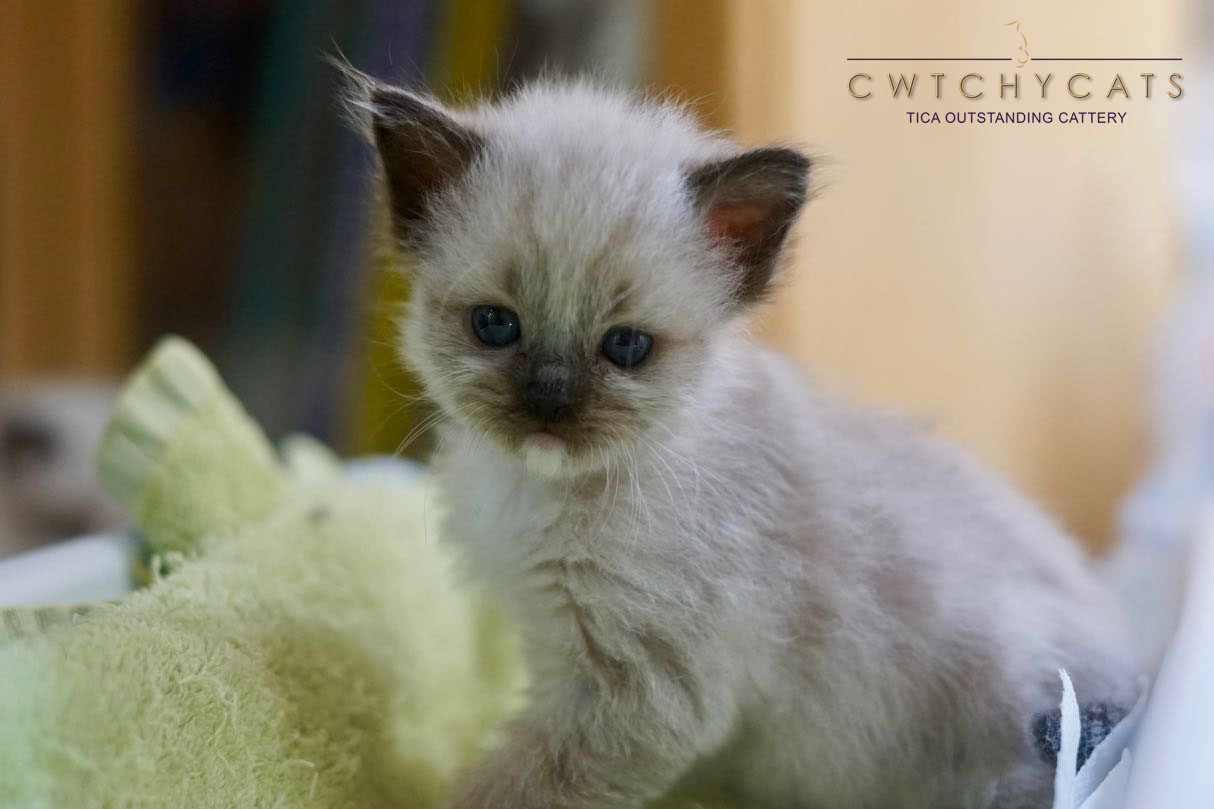 Cade - 5 Weeks Old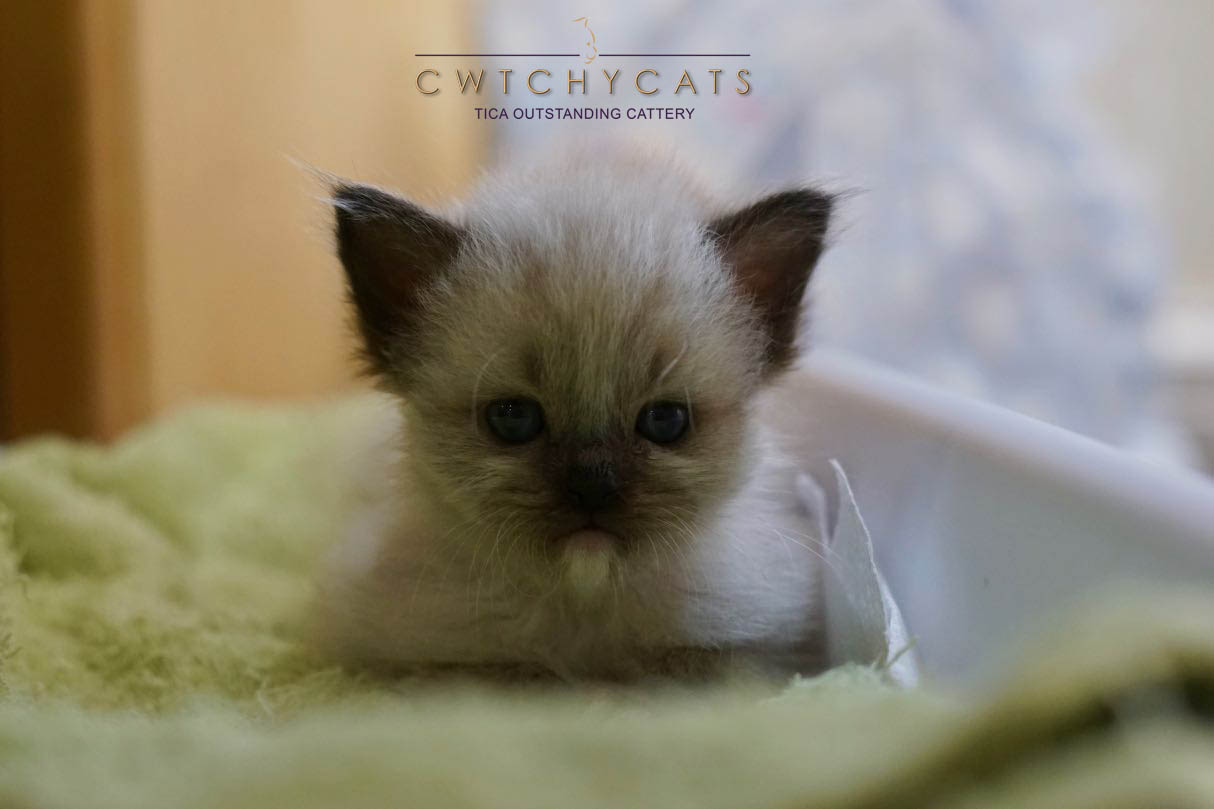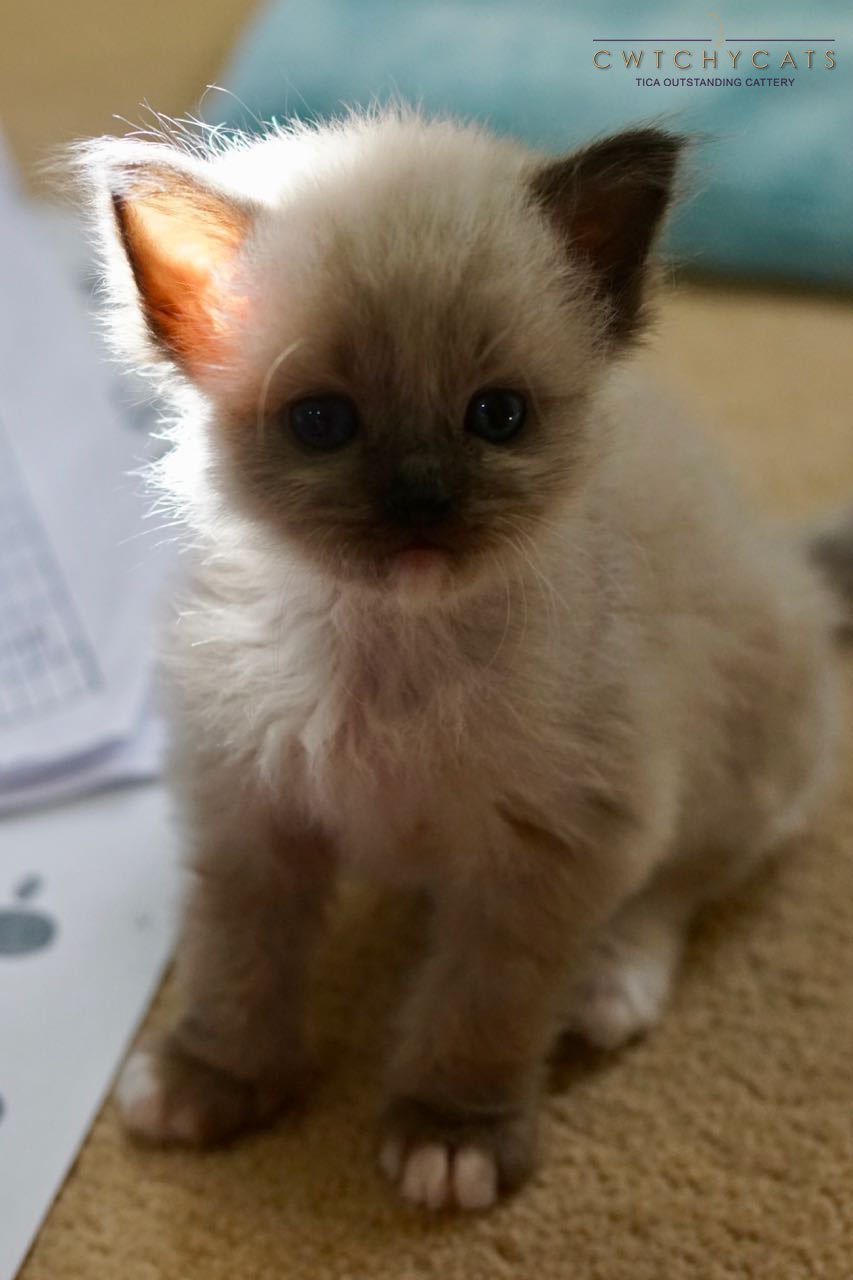 Cade - 5 Weeks Old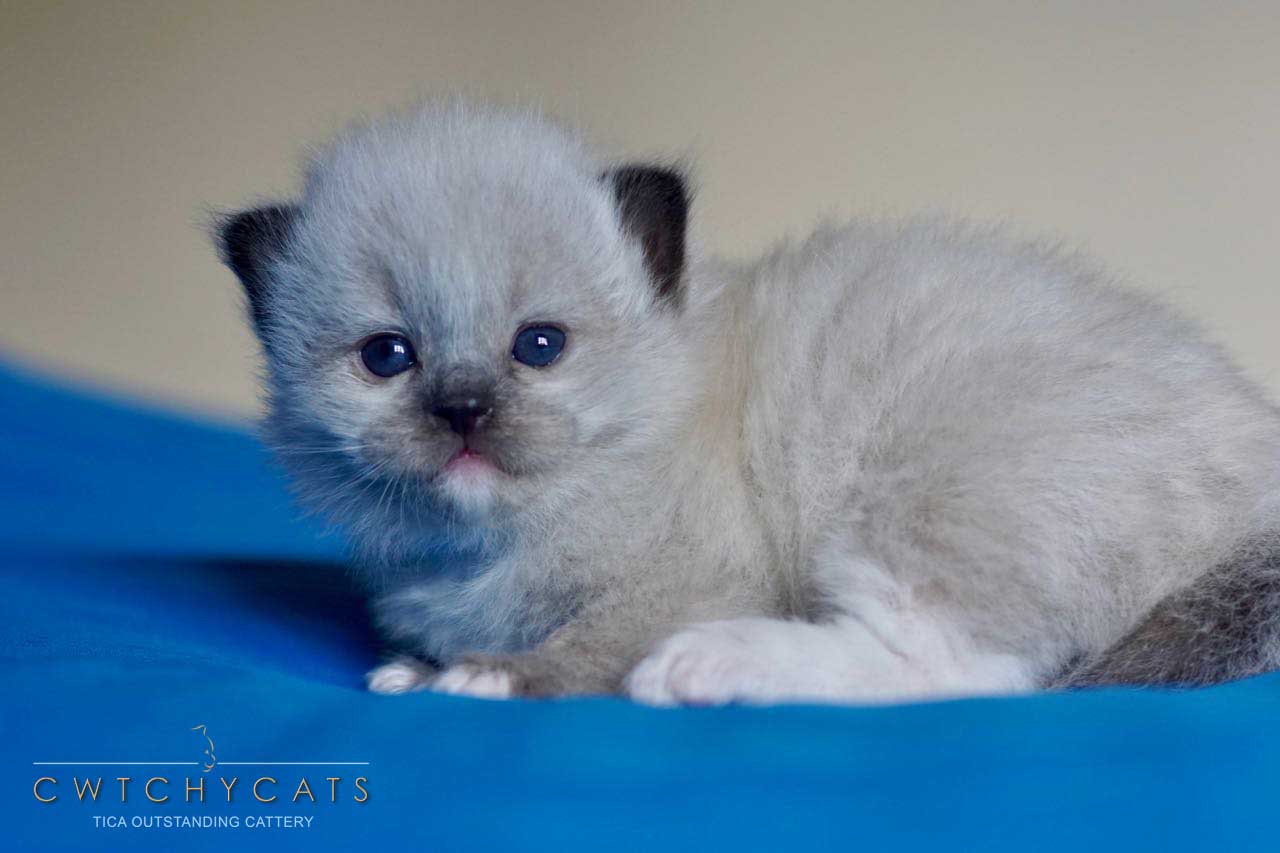 Cade - 3 Weeks Old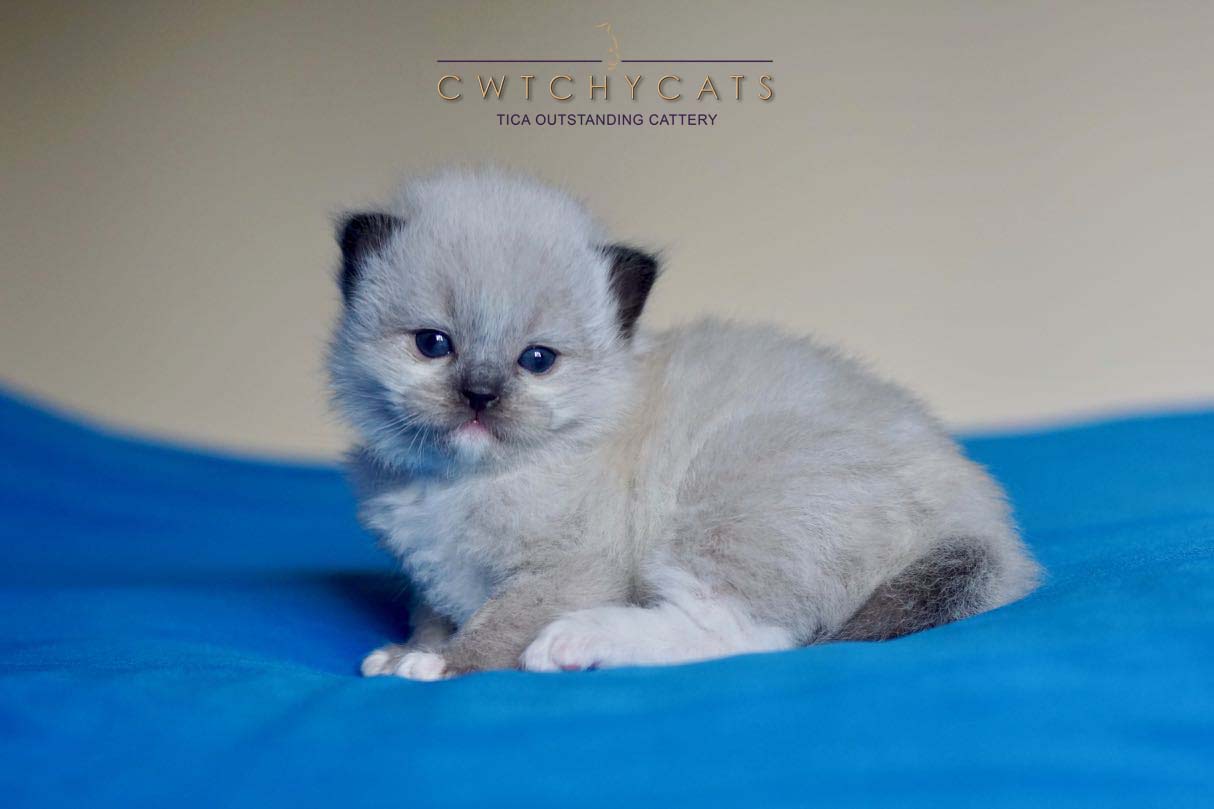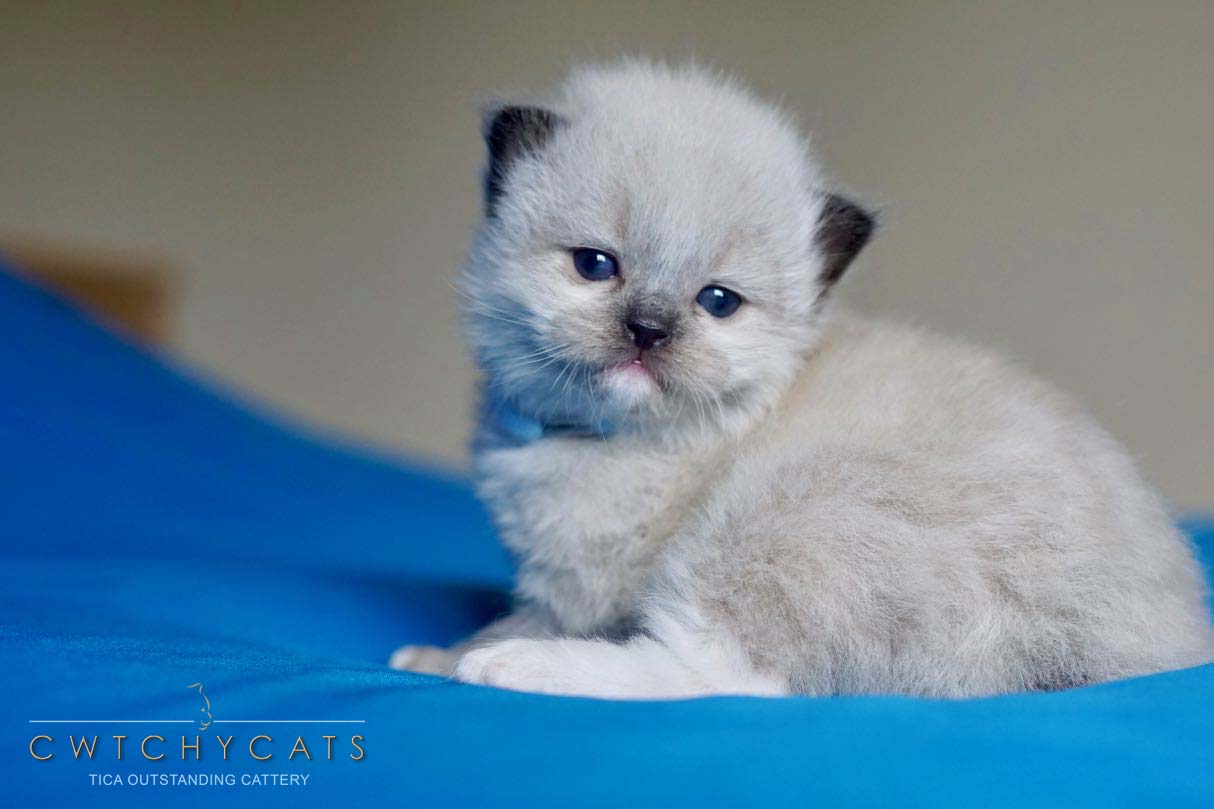 Cade - 3 Weeks Old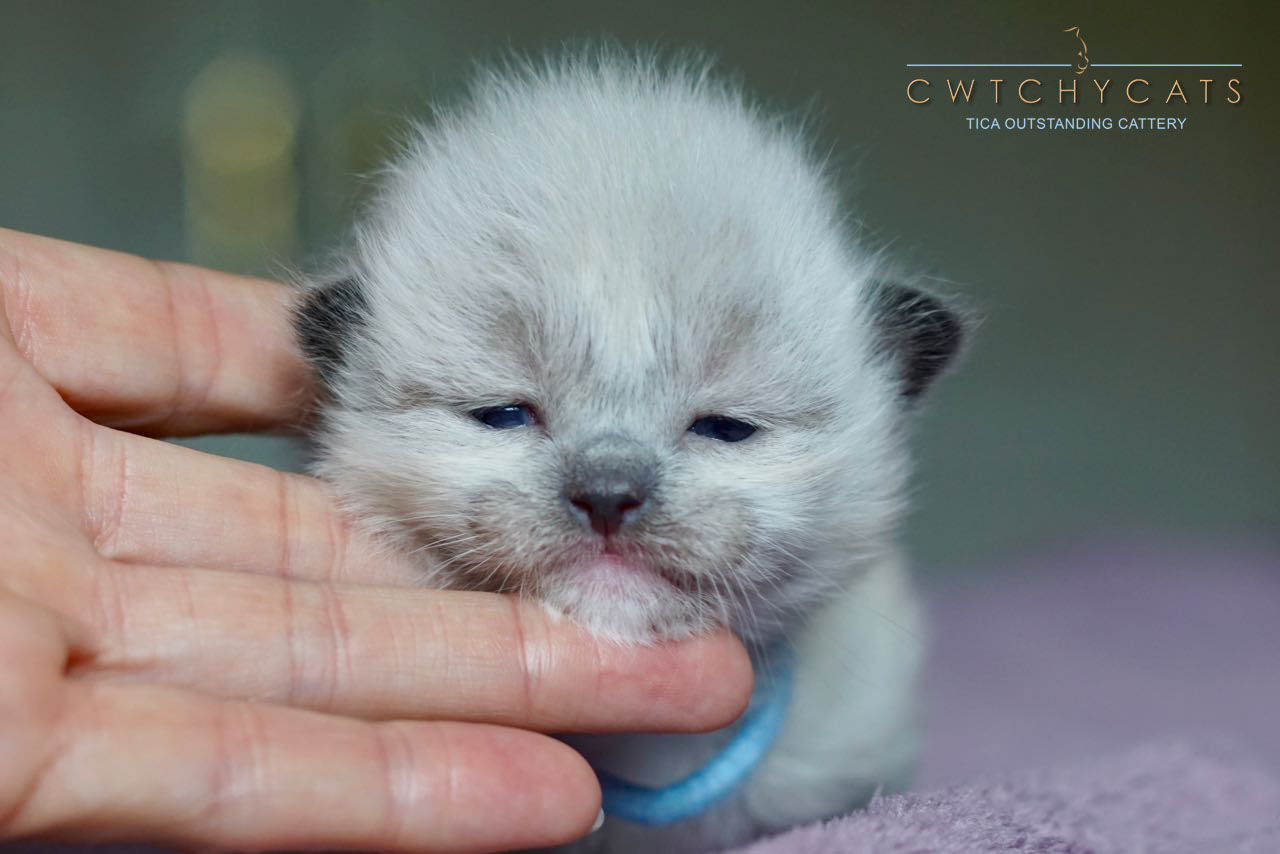 Cade - 2 Weeks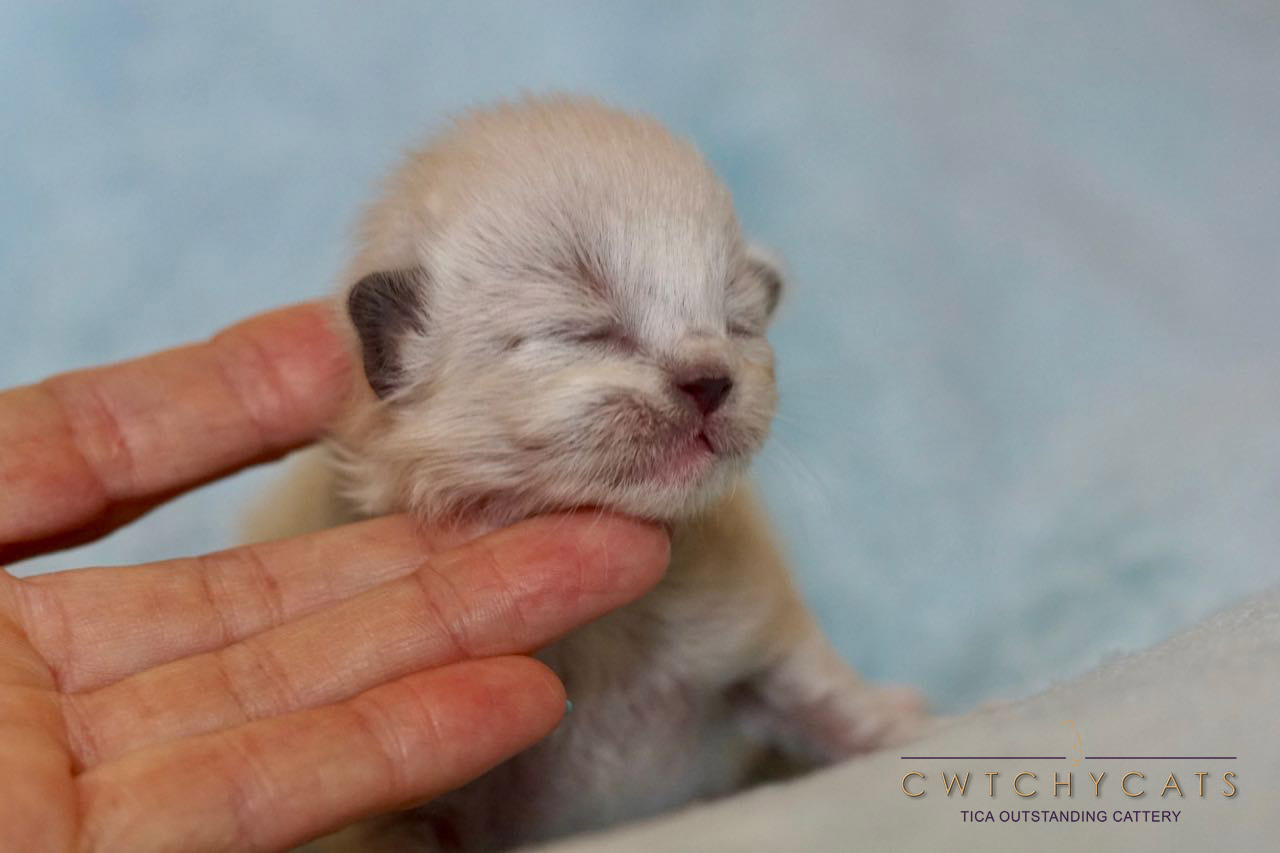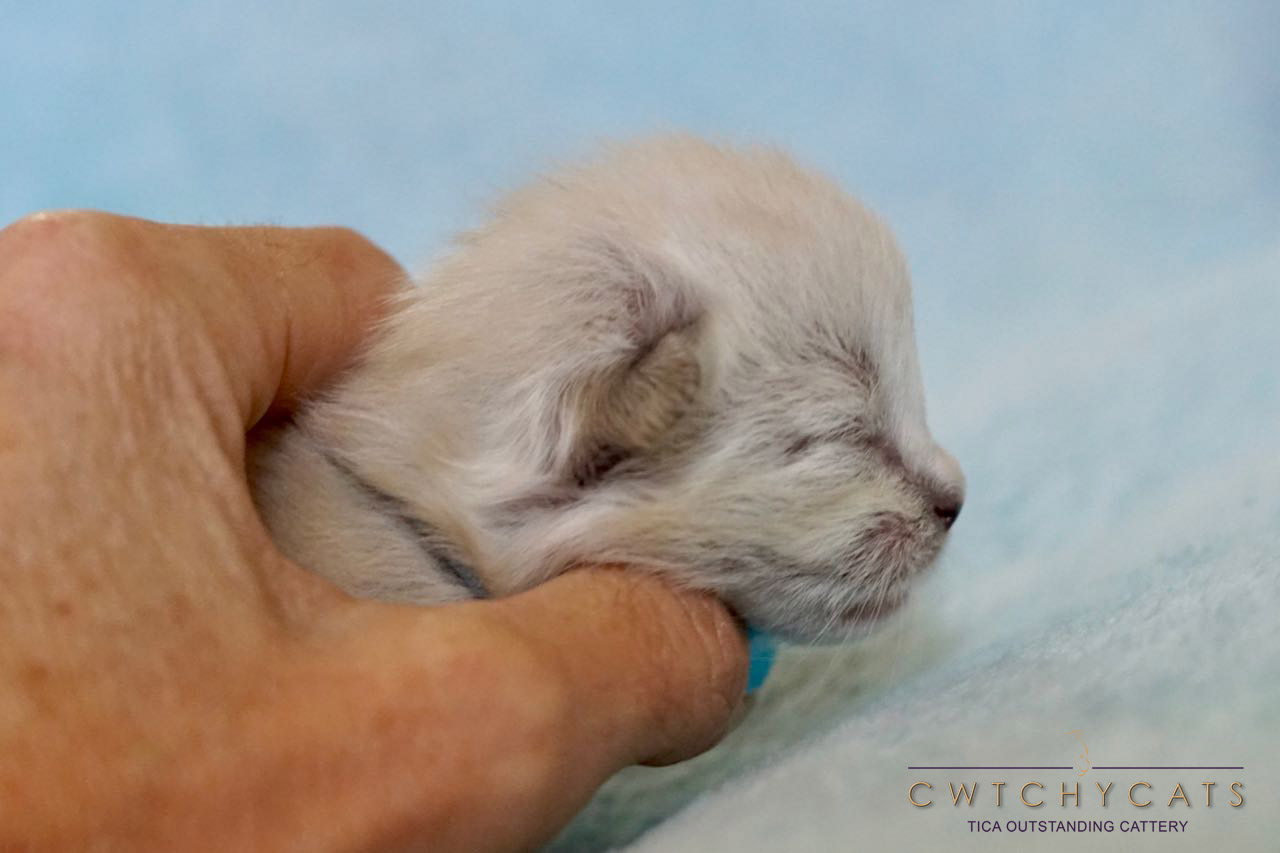 Cade - Week 1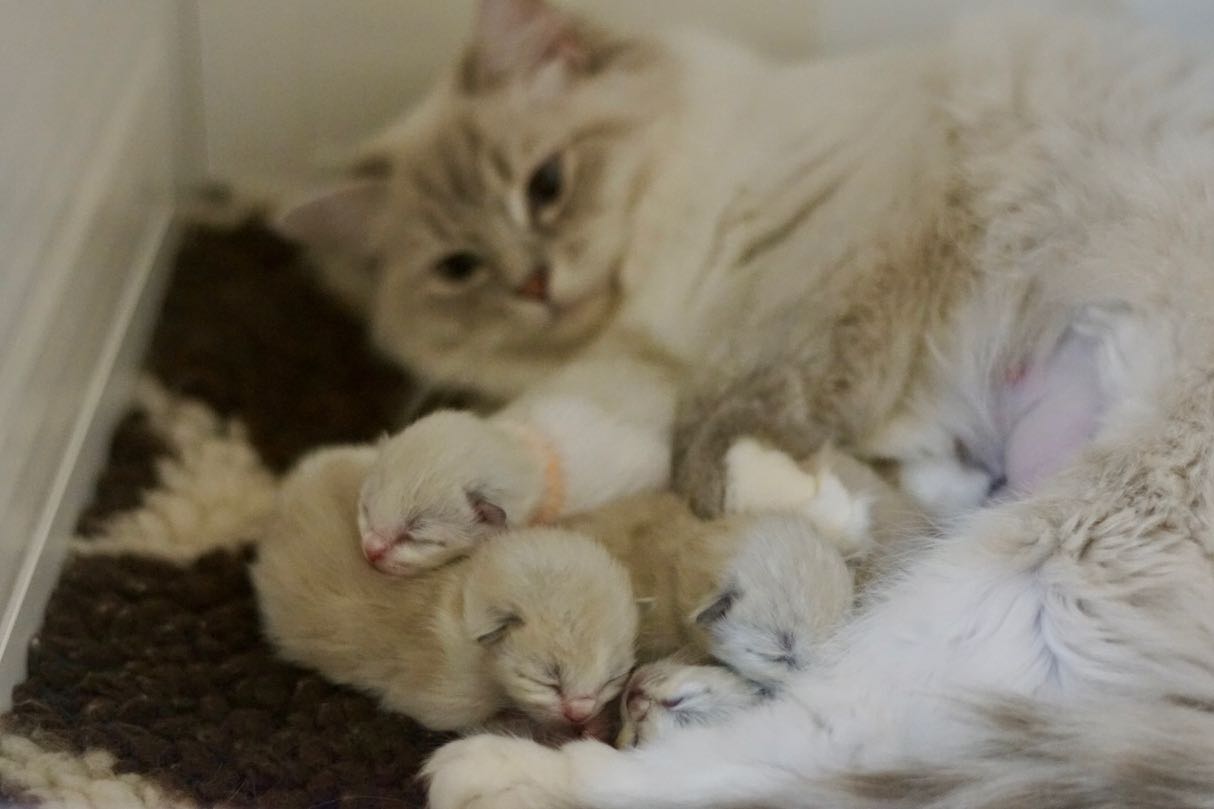 Oopsie with her 4 day old kittens