Cwtchycats Dharma (Dharma)

♥ ♥ HCM Echocardiogram - Normal - November 2018 ♥♥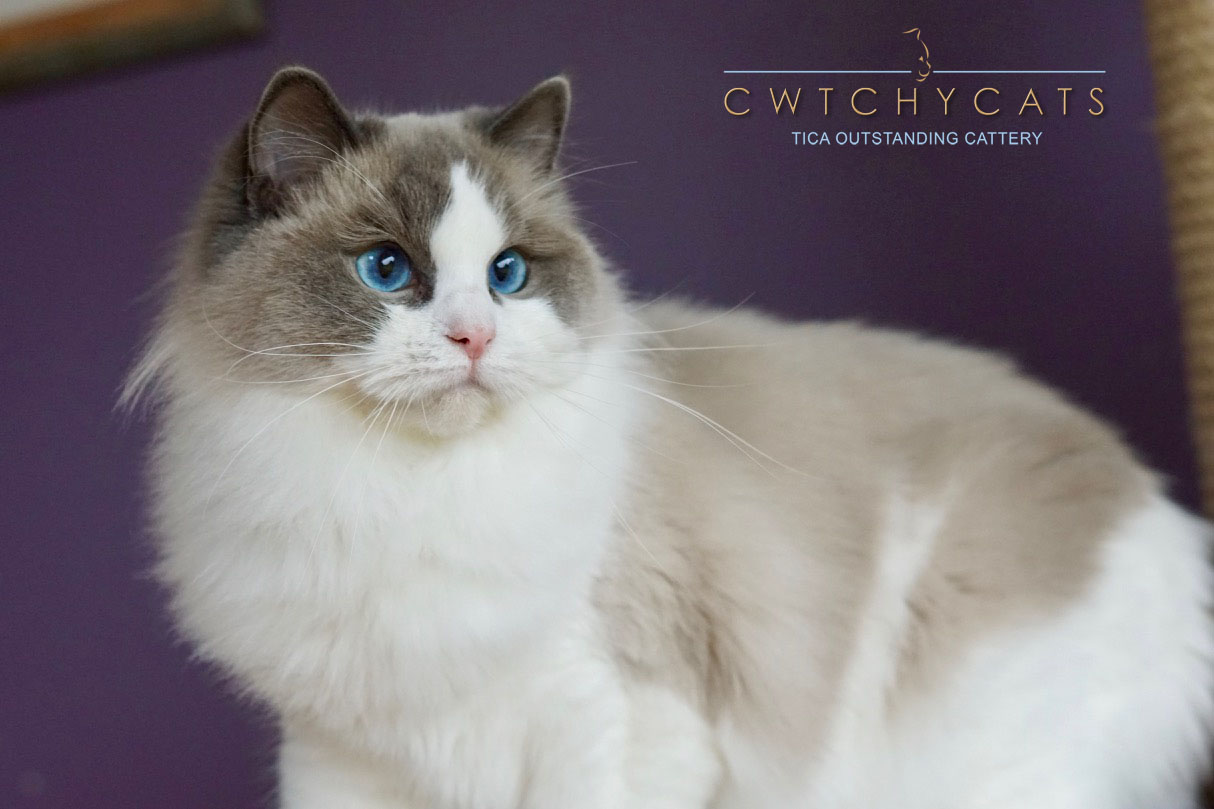 Dharma 18 months old


Colour: Blue
Pattern: High Mitted Bicolour
Carries: N/A
Gallery
Test Results:
FIV - Negative
FeLV - Negative
♥ ♥ HCM Echocardiogram - Normal - November 2018 ♥♥
HCM Ragdoll - Negative
HCM Maine Coon - Negative
PKD - Negative
Blood type - A or AB (Does not carry b)
MyCatDNA Health Checks (Over 40) - all clear
Dharma is a daughter of Visage from her Spiritual Litter of 2016 - we had very high hopes for her, and she has exceeded these so far! She's got stunning looks, great boning, a super sweet personality and startlingly blue eyes. We love her ear set and that beautiful profile of hers. With these amazing assets, she was never going to go far from Cwtchycat Towers!
We hope that Dharma will bless us with some equally beautiful kittens in 2019 with her chose suitor!
Dharma is registered with TICA. She was bred by us at Cwtchycat Towers and is (IOHO) a wonderful example of the Ragdoll breed.
Dharma has tested 'normal' in a genetic test for the MYBPC3 gene, associated with HCM, also 'normal' for PKD and 40 other health tests at MyCatDNA and therefore her kittens will also be clear for these known defective genes (all of our breeding cats have tested negative for these defective genes). She is also from parents that had recent echocardiograms with our feline cardiologist prior to their mating!