Cwtchycats Mister Mistoffelees (Magic)
♥ ♥ HCM Echocardiogram - Normal - July 2021 ♥♥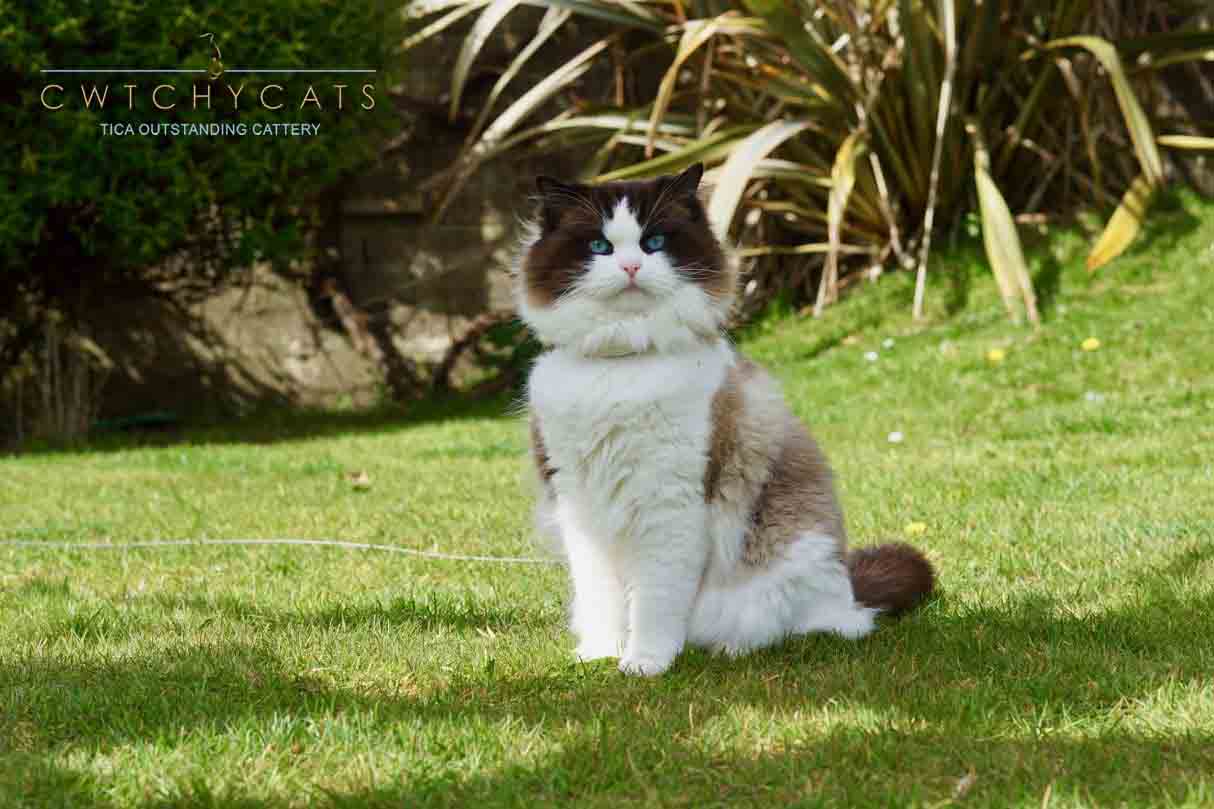 Magic 2 years old
Magic Photo Album

Colour: Seal
Pattern: High Mitted Bicolour
Carries: Dilute
Gallery
Test Results:
FIV - Negative
FeLV - Negative
♥ ♥ HCM Echocardiogram - Normal - July 2021 ♥♥
HCM (DNA) Ragdoll - Negative
HCM (DNA) Maine Coon - Negative
PKD (DNA) - Negative
Blood type - A or AB (Does not carry b)
MyCatDNA Health Checks (Over 40) - also clear
Magic is an exceptional young man as you can see and is a huge asset to our breeding plans. He has superb type, great boning and the sweetest temperament ever. He was never meant to stay at Cwtchycat Towers, but when he started to develop into such a gorgeous, huge boy, we couldn't let him go anywhere. Magics' parents are Visage & Finn.
Magic is a huge credit to his parents' breeders - Tiina Parkkila from Wattuwarpaan Cattery in Finland and Claudia Bolthausen from Marula Dreams' Cattery in Germany and we are very grateful to them both for entrusting us with their stunning cats. He is such a super sweet and loving cat and he loves to cuddle us and pad - he's very like his Daddy in that way.
Magic is registered with TICA and is strictly at closed stud for our girls only.
Magic has tested 'normal' in a genetic tests for the MYBPC3 gene, associated with HCM, also 'normal' for PKD atMyCatDNA and therefore any kittens of his will also be clear for these known defective genes (all of our breeding cats have tested negative for these defective genes). Magic has also been scanned by our cardiologist in November 2018 and his hearts was found to be in perfect condition.