Ulisses Gravits of Cwtchycats (Uli)

♥ ♥ HCM Echocardiogram - Normal - June 2022 ♥♥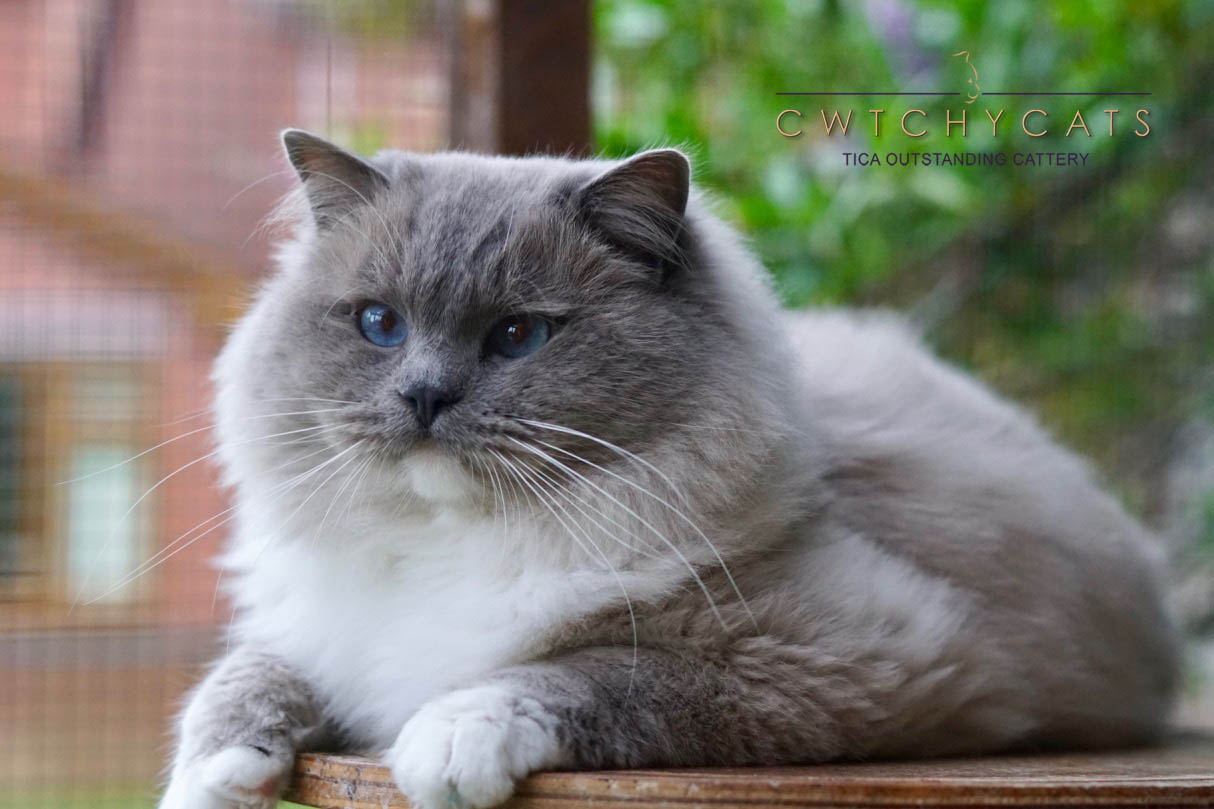 Uli - aged 20 Months
Uli Family Tree

Colour: Blue
Pattern: Mitted
Carries: N/A
Gallery
Test Results:
FIV - Negative Dec 17
FeLV - Negative Dec 17
♥ ♥ HCM Echocardiogram - Normal - June 2022 ♥♥
HCM (DNA) Ragdoll - Normal
HCM (DNA) Maine Coon - Normal
PKD (DNA) -
Blood Type - A (Carries b)
MyCatDNA Health Checks (Over 40) - All Clear
Uli is such a special young man as you can see and we feel will be a huge asset to our breeding plans. He has superb type, great boning and the sweetest temperament ever. I knew he had to be ours the second I set eyes on him after having been looking for a suitable boy for a long time. Fortunately, his breeder agreed, and he joined us at Cwtchycat Towers, just before Christmas 2017.
Uli is a huge credit to his breeder - Wiola Dabkowska from Gravits Cattery in Poland and we are very grateful to her for entrusting us with our special boy. He is such a substantial boy - super sweet and loving and he loves to cuddle us and pad for hours. He also likes to sleep either in my arms or between Chris and my pillows!
Uli is registered with Fife and TICA and is strictly at closed stud for our girls only.
Uli has been tested 'normal' in a genetic test for the MYBPC3 gene, associated with HCM, also 'normal' for PKD at MyCatDNA and therefore any kittens of his will also be clear for these known defective genes (all of our breeding cats have tested negative for these defective genes). He has also had an echocardiogram performed by our feline cardiologist in November 2018.