Cwtchycats Spirit of Avalon (Ava)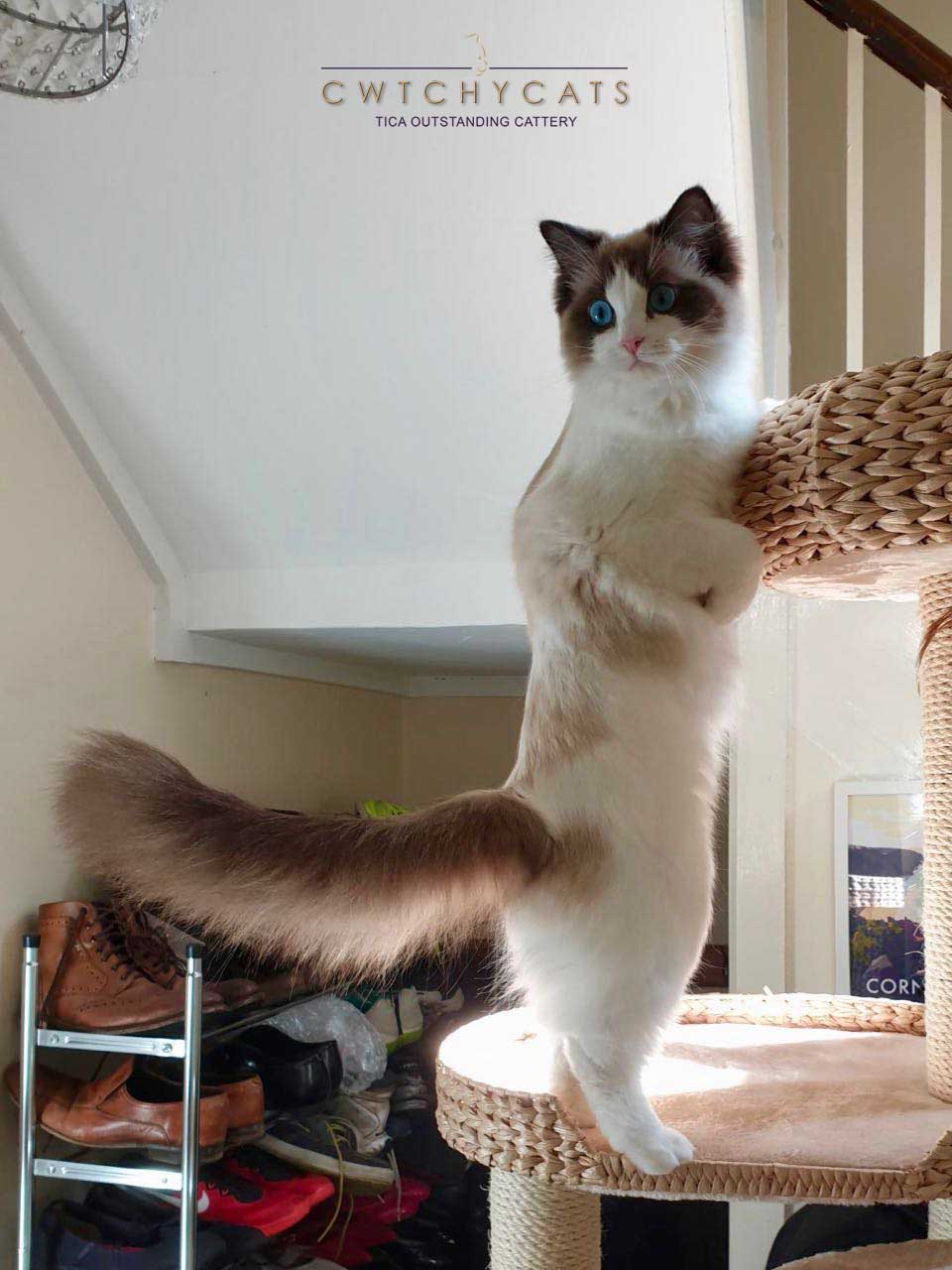 Ava - 9 Months Old
Ava Family Tree

Colour: Seal Point
Pattern: HM Bicolour
Carries: N/A

Test Results:
FIV - Negative
FeLV - Negative
HCM (DNA) Ragdoll - Negative
HCM (DNA) Maine Coon - Negative
PKD (DNA) - Negative
Blood type - A or AB (Does not carry b)
MyCatDNA Health Checks (Over 40) - all clear

Ava is our beautiful, confident and sweet girl that we bred from Finn (Wattuwarpaan Wihsel Jesse) & Visage (Marula Dreams' Hello Kitty). Her Mum is now retired and her Dad will be shortly, so it was a no brainer that Ava continues these wonderful lines. She is a super sweet girl, loves cuddles, plays hard and has great type - she also has character in abundance. She lives with close friends of ours who she rules with a rod of iron and she will come back to us to have babies when the time is right.
Ava is is registered with The International Cat Association (TICA).
Ava has tested 'normal' in a genetic test for the MYBPC3 gene, associated with HCM, also 'normal' for PKD and 40 other health tests at MyCatDNA and therefore her kittens will also be clear for these known defective genes (all of our breeding cats have tested negative for these defective genes). She is also from parents that had recent echocardiograms with our feline cardiologist prior to their mating!

All photos and text on this website are copyrighted and should not be saved, copied, published, shared or otherwise distributed without the written permission of Carolyn Littlejohns.