IT* Elisir Isabel Fleur Nocturne
of Cwtchycats (Sofia)
♥ ♥ HCM Echocardiogram - Normal - April 2019 ♥♥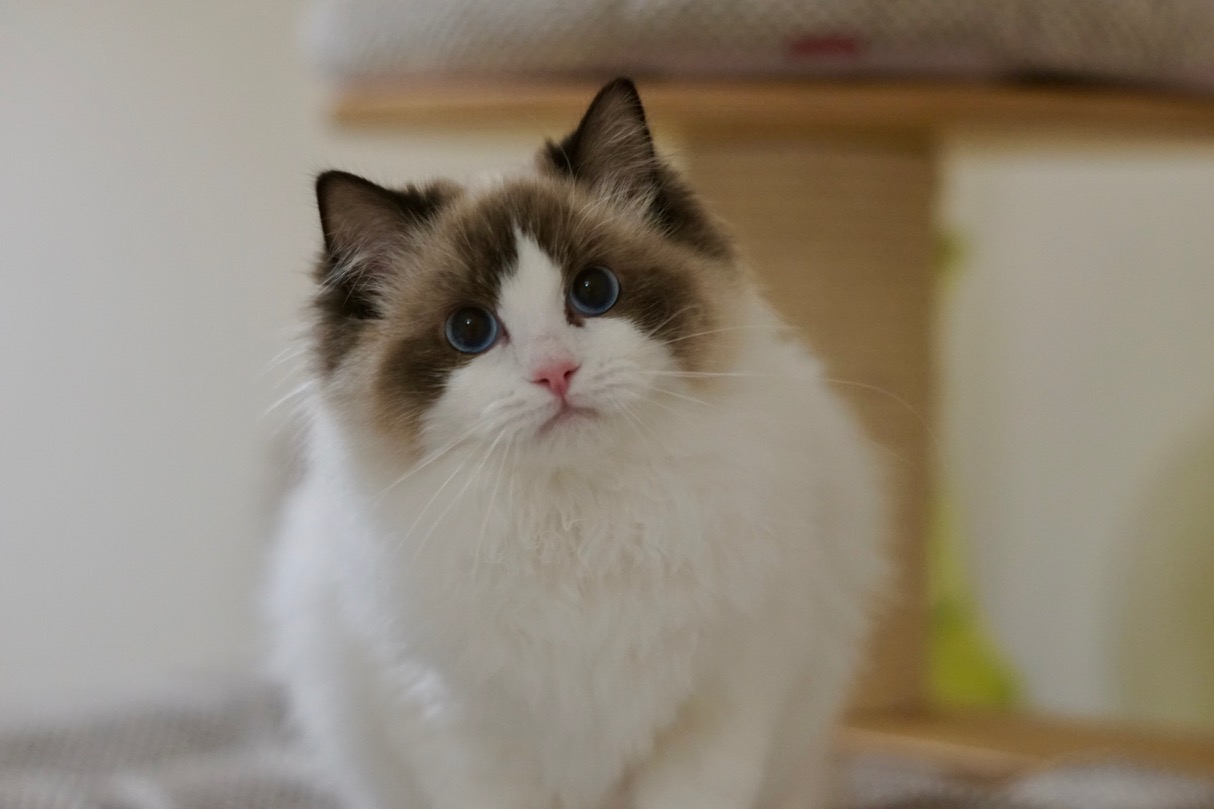 Sofia - 6 Months Old

Sofia has now been spayed and will shortly be looking for her forever pet home. If you believe you are the right person to offer her an indoor only home, please contact us and we can send our questionnaire off to you.
Colour: Seal
Pattern: HM Bicolour
Carries: Chocolate
Gallery
Test Results:
FIV - Negative
FeLV - Negative
♥ ♥ HCM Echocardiogram - Normal - April 2019 ♥♥
HCM Ragdoll - Negative (by parentage)
HCM Maine Coon - Negative (by parentage)
PKD - Negative (by parentage)
Blood type - A
MyCatDNA Health Checks (Over 40)
Sofia is a beautiful seal HM Bicolour girl, who has come all the way from Italy to Cwtchycat Towers. She's a beautiful girl, who we hope will add some more diversity to our lines. We saw her photo and fell in love with her. Her breeder kindly agreed to allow her to come and live with us in Wales. She has the sweetest temperament ever and has perfected the Ragdoll 'flop'! She has great boning and profile and we think she will be a great asset to Cwtchycats and are grateful to her breeder for her. She is a real 'talker' and has lots to say about lots and has a more than healthy appetite! ;)
She has come to us from our friend Mary Pirrello at Elisir Cattery in Torino, Italy. We would like to thank her for the trust she has put in us with her precious girl - she is so incredibly special to us.
Sofia is registered with TICA & Fife.
Sofias' parents have both tested 'normal' in genetic tests for the MYBPC3 & Maine Coon genes, associated with HCM, also 'normal' for PKD at Langfords Laboratory, Bristol and therefore she and her kittens will also be clear for these known defective genes (all of our breeding cats <or their parents> have tested negative for these defective genes). Both parents have also been heart scanned negative for HCM by a recognised cardiologist and Sofia also has at the end of April 2019.