Cwtchycats Oojamaflip (Ama)
♥ ♥ HCM Echocardiogram - Normal - August 2018 ♥♥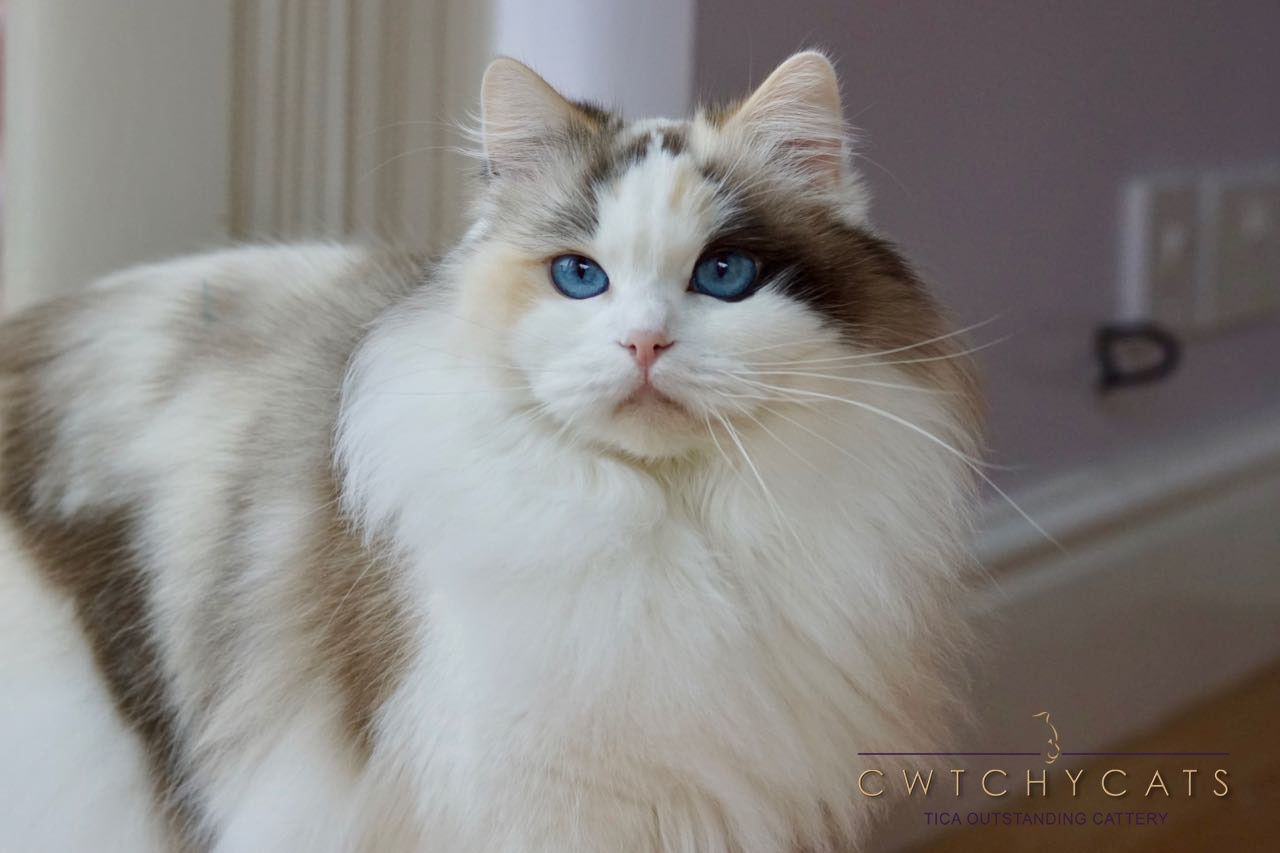 Ama - March 2019

Ama has now been spayed and will shortly be looking for her forever pet home along with her son, Kai. If you believe you are the right person to offer them an indoor only home, please contact us and we can send our questionnaire off to you.

Colour: Seal / Red Tortie
Pattern: (HM) Bicolour
Carries: Dilute
Test Results:
FIV - Negative
FeLV - Negative
♥ ♥ HCM Echocardiogram - Normal - August 2018 ♥♥
HCM Ragdoll - Negative
HCM Maine Coon - Negative
PKD - Negative
Blood type - A or AB (Does not carry b)
MyCatDNA Health Checks (Over 40) - all clear
Ama is also a home bred girl - this time from our seal bicolour girl Sapphire (now retired) & Spud. She has great type - amazing profile, earset, startlingly blue eyes and is stunningly beautiful. She's such a welcome addition to Cwtchycats Towers.
Ama had 3 kittens in February 2018 and we're thrilled to say all 3 are doing amazingly well on the showbench! Huge thanks to their owners for loving and showing them so well.
Ama has tested 'normal' in genetic tests for the MYBPC3 & Maine Coon genes, associated with HCM, also 'normal' for PKD at MyCatDNA in the USA and therefore she and her kittens will also be clear for these known defective genes (all of our breeding cats have tested negative for these defective genes). Ama was examined by a feline cardiologist and had an echocardiogram carried out in August 2018. Her heart was found to be in perfect health.