Tajeschidolls Bobby Dazzler of Cwtchycats (Bobby)

♥ ♥ HCM Echocardiogram - Normal - February 2023 ♥♥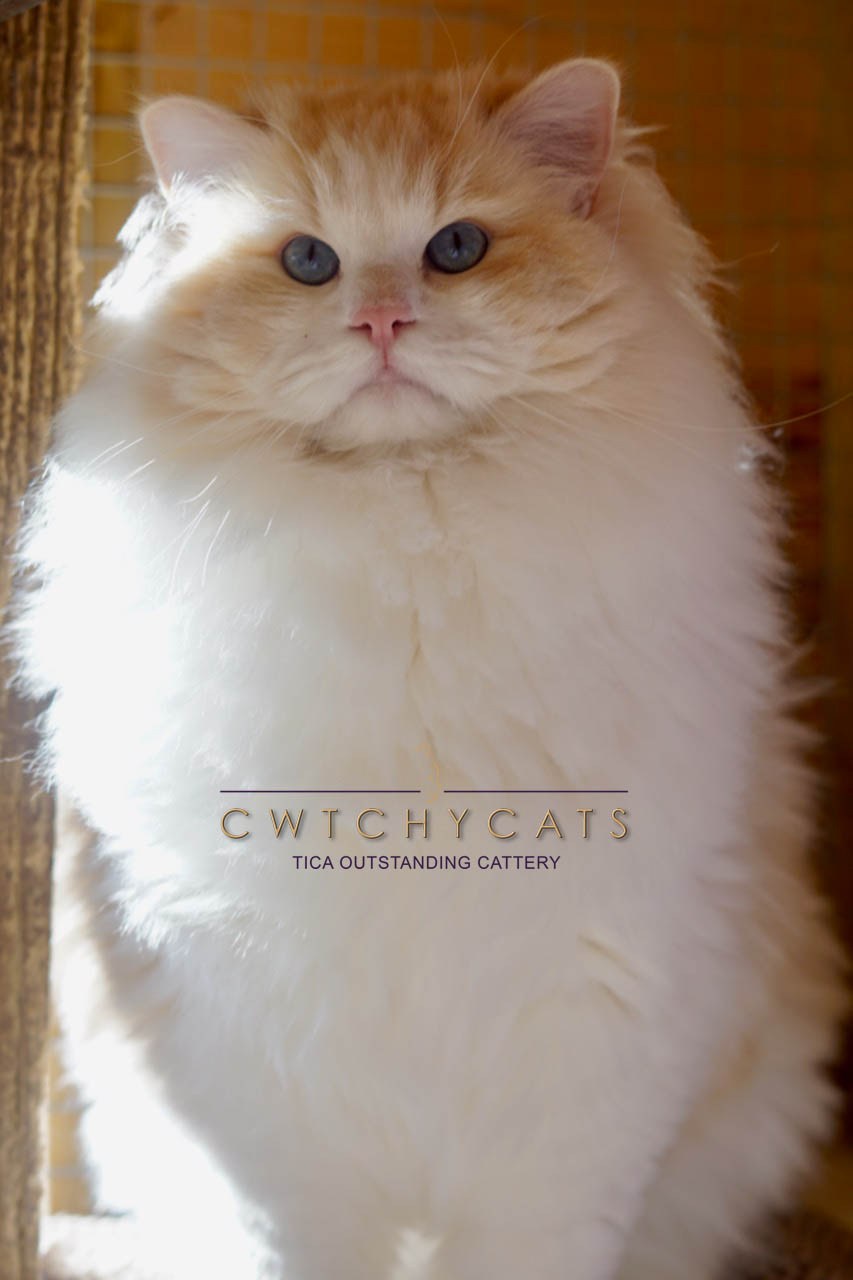 Bobby - aged 18 Months
Bobby Pedigree

Colour: Cream
Pattern: (HM) Bicolour
Carries: N/A
Test Results:
FIV - Negative
FeLV - Negative
HCM (DNA) Ragdoll - Negative
HCM (DNA) Maine Coon - Negative
♥ ♥ HCM Echocardiogram - Normal - February 2023 ♥♥
PKD (DNA) - TBC
MyCatDNA Health Panel (50 different DNA health checks) - All relevant health tests clear.
Bobby is such an amazing young man, and when we were offered him by his lovely breeder, we knew he would be a massive asset here!
He is such a beautiful boy - inside and out! We love his strong boning and type, he has the sweetest temperament ever and is absolutely HUGE! He is very relaxed and full of purrs and head bumps - even after a long journey by road from the Netherlands to us, here in South Wales. We hope he will help us breed some more quality red series Ragdolls when he is ready! His daddy is one of my favourite Ragdolls ever - he is an absolutely stunning example of the breed.
Bobby is a huge credit to his breeder - Ellen Schippers from Tajeschidolls Cattery in Holland and we are very grateful to her for entrusting us with our special boy. He is such a substantial boy - super sweet and loving and he loves to cuddle us and pad for hours. I was allowe to choose his pdigree name and thought Bobby Dazzler to be very fitting!
Bobby is registered with Cats and Tulips in The Netherlands and TICA and is strictly at closed stud for our girls only.
Bobby has been tested 'normal' in a genetic test for the MYBPC3 gene, associated with HCM, also 'normal' for PKD at MyCatDNA and therefore any kittens of his will also be clear for these known defective genes (all of our breeding cats have tested negative for these defective genes). He has also had an echocardiogram performed by our feline cardiologist which was clear. He has a totally healthy heart in February 2023, when scanned.