USAPurrs Check Meowt of Cwtchycats (Chief)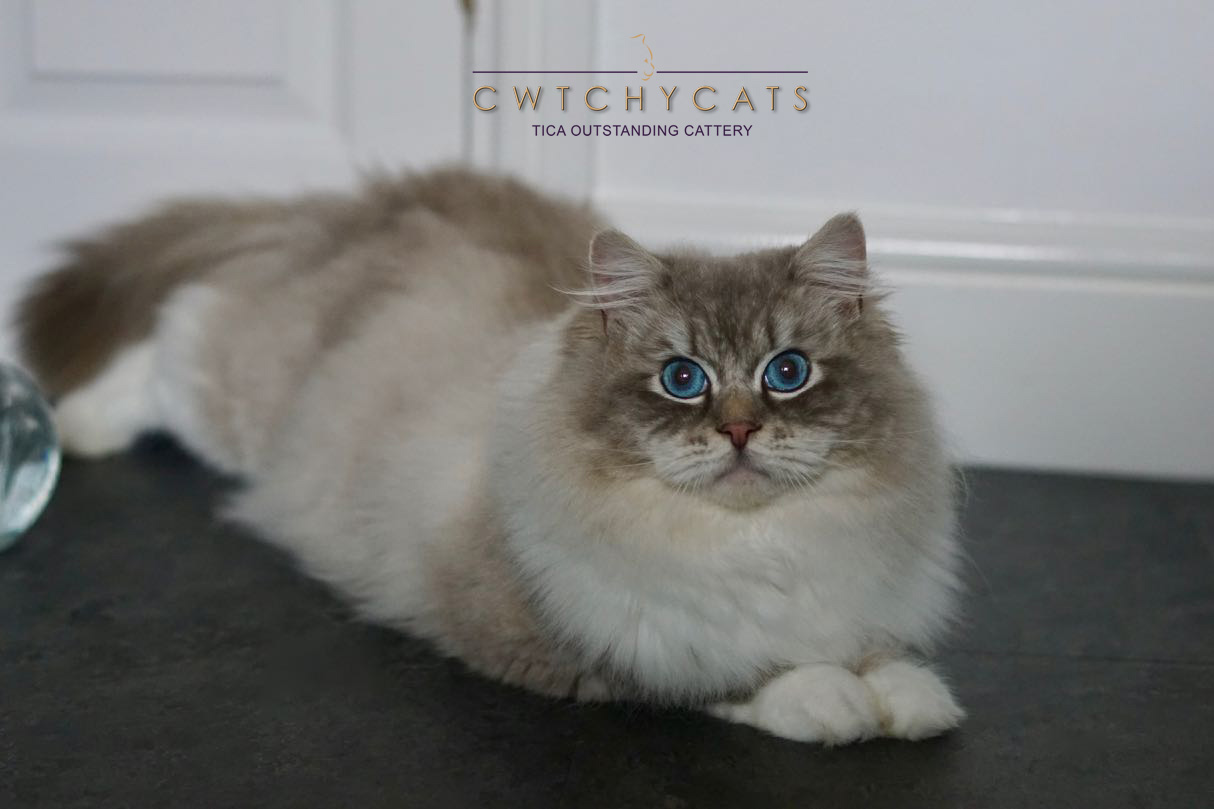 Chief 18 Months Old
Colour: Blue Point Lynx (Tabby)
Pattern: Mitted
Carries: N/A
Test Results:
FIV - Negative
FeLV - Negative
HCM (DNA) Ragdoll - Negative
HCM (DNA) Maine Coon - Negative
PKD (DNA) - Negative
Blood type - A or AB (Does not carry b)
MyCatDNA Health Checks (Over 40) - also clear
Let me start by saying that Chief is short for Mischief and this boy suits his name to a T! He is a huge character, into everything and constantly makes me laugh! There is never a quiet minute when Chief is around! He is an exceptional young man as you can see and we feel will be a huge asset to our breeding plans. He has superb type, great boning and the sweetest temperament ever, as well as those beautiful dark, expressive eyes of his.
Chief is a huge credit to his breeder - Brianne DeFoe from USAPurrs Cattery in Florida, USA and we are very grateful to her for entrusting us with this stunning, funny boy. He is such a super sweet and loving cat and he loves to cuddle us and pad, which he insists on at every opportunity.
Chief is registered with TICA and is strictly at closed stud for our girls only.
Chief has tested 'normal' in a genetic tests for the MYBPC3 gene, associated with HCM, also 'normal' for PKD at MyCatDNA and therefore any kittens of his will also be clear for these known defective genes (all of our breeding cats have tested negative for these defective genes).He will also been scanned by our feline cardiologistprior to breeding to ensure that his heart is in perfect condition.