Cwtchycats is a Veterinarian Inspected,
TICA "Outstanding Cattery"
in South Wales, UK and we abide by
TICA's Voluntary Responsible Breeder Program.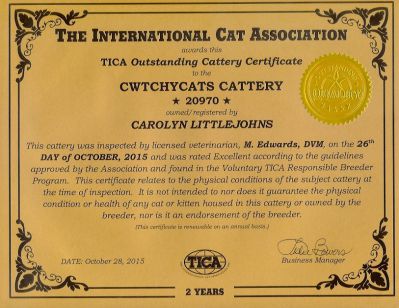 Patriarca Gucci> For more information about this health issue in Ragdolls, please click here!


Cwtchycats Past & Present Facebook Page
All photos and text on this website are copyrighted and should not be saved, copied, published, shared or otherwise distributed without the written permission of Carolyn Littlejohns.