Current Litters

Please Note: Our breeding cats have all been DNA tested for 42 potential health issues - including HCM & PKD, through MyCatDNA and tested clear for all. They all also visit our
feline cardiologist prior to mating to have an echocardiogram and electrocardiogram
to ensure that their hearts are healthy.
Also none have Patriarca Gucci in their pedigree.
*** Oopsie (& Uli) had their litter of 4 kittens on 10th August 2022.
You can find details of the kittens here. ***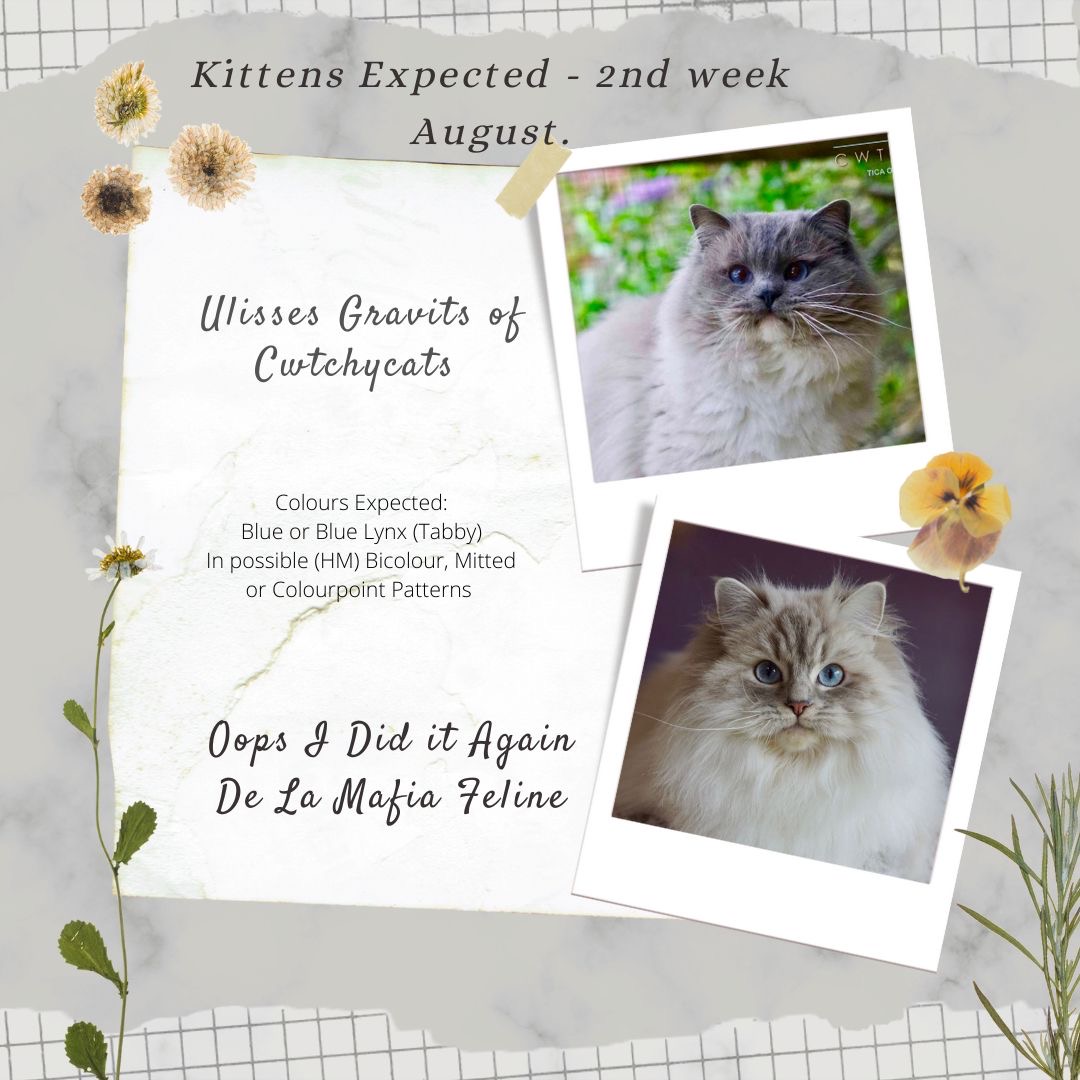 *** Millie (& Enry) had their kittens on 17th August 2022.
You can find details of the kittens here. ***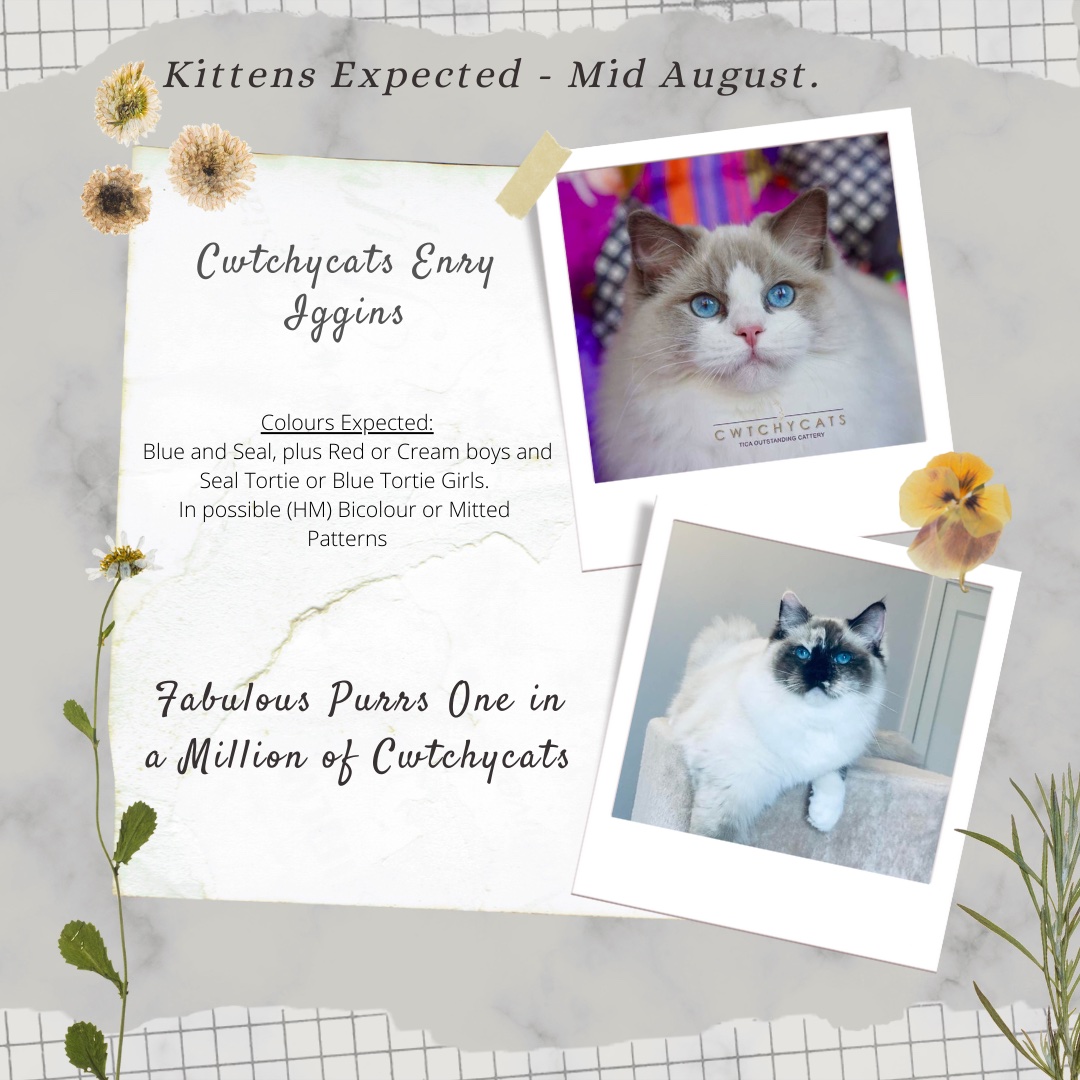 ~ * ~ * ~ * ~ * ~ * ~
*** Our Waiting List is now open again! <Please contact us, for our kitten questionnaire if you would like to join! * * *

Our kittens will only be homed to approved indoor only homes and are not suitable for homes where the owners will be out all day, leaving the kitten on its own. Ragdolls are very sociable cats and do not like to be left alone for long periods of time. If you will be out of the house for longer periods of time, we would recommend 2 or more kittens, and offer a discount, should you choose this option.
All of our kittens (pet or breeding cats) come with a 4 generation pedigree and are registered with The International Cat Association (TICA).
They are fully vaccinated, health checked at least twice by our cat specialist vet, and if pets, will leave us neutered. They come with a full health guarantee within the contract, a generous kitten pack, advice sheets, 4 weeks pet insurance and 24/7 support for the lifetime of the kitten.
In return, we ask that you please keep in touch and let us have occasional photos and news of your kitten as it grows. Before making contact with us, we would ask that you please ensure that you have read our terms and conditions and that you agree with them. No kitten or cat will be rehomed without this contract in place. this is to ensure the welfare of our kittens and also gives kittens' new owner peace of mind and a full 3 year health guarantee with every kitten.
We reserve the right to refuse to sell our kittens to any persons or home that we deem unsuitable and don't ever ship kittens in the hold of a plane or without an approved human companion in the cabin or overland.