Oops I Did It Again De La Feline Mafia
of Cwtchycats (Oopsie)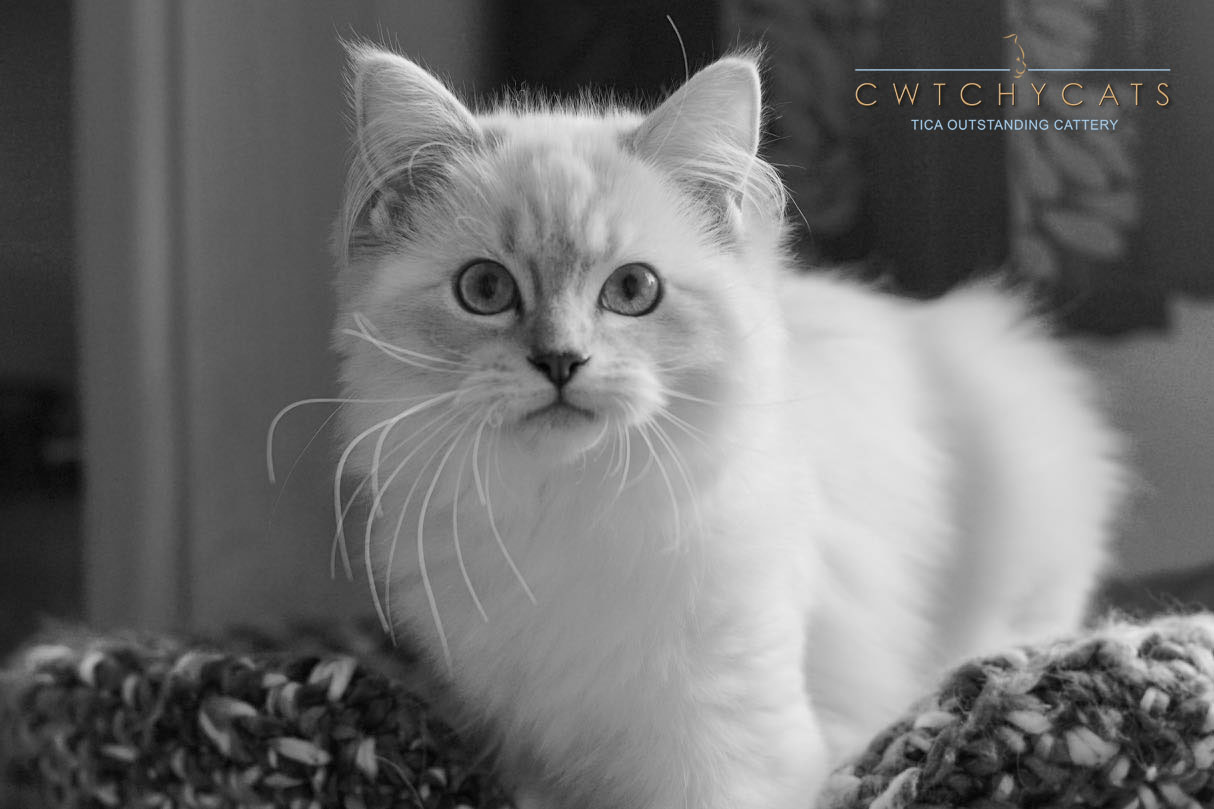 Oopsie - 4 Months Old
Colour: Blue
Pattern: Lynx (Tabby) Mitted
Carries: N/A
Gallery
Test Results:
FIV - Negative
FeLV - Negative
HCM Ragdoll - Negative
HCM Maine Coon - Negative
PKD - Negative
Blood type - A or AB (does not carry b)
MyCatDNA Health Checks (Over 40) - all clear
Oopsie has joined us to add some tabby lines to our breeding programme. She is a stunningly beautiful girl, with great type, a lovely pedigree and a wonderful relaxed, sweet and loving temperament that is so integral to the Ragdoll breed. We feel she is a great addition to Cwtchycat Towers and are very proud to have her here.
Oopsie has come to us from our friends Audrey & Gaby Toussaint at De La Mafia Feline Ragdoll Cattery in France. We would like to thank them both for the trust they have put in us with their precious girl - she is so incredibly special to us.
Oopsie is registered with TICA & Fife.
Oopsie has been tested 'normal' in genetic tests for the MYBPC3 & Maine Coon genes, associated with HCM, also 'normal' for PKD at MyCatDNA in the USA and therefore her kittens will also be clear for these known defective genes (all of our breeding cats have tested negative for these defective genes). Both parents have also been heart scanned negative for HCM by a recognised cardiologist. Oopsie will also be scanned when she is old enough